Homemade Pizza With Friends
Pizza is always a good idea. Especially when shared with friends and you have a pizza stone!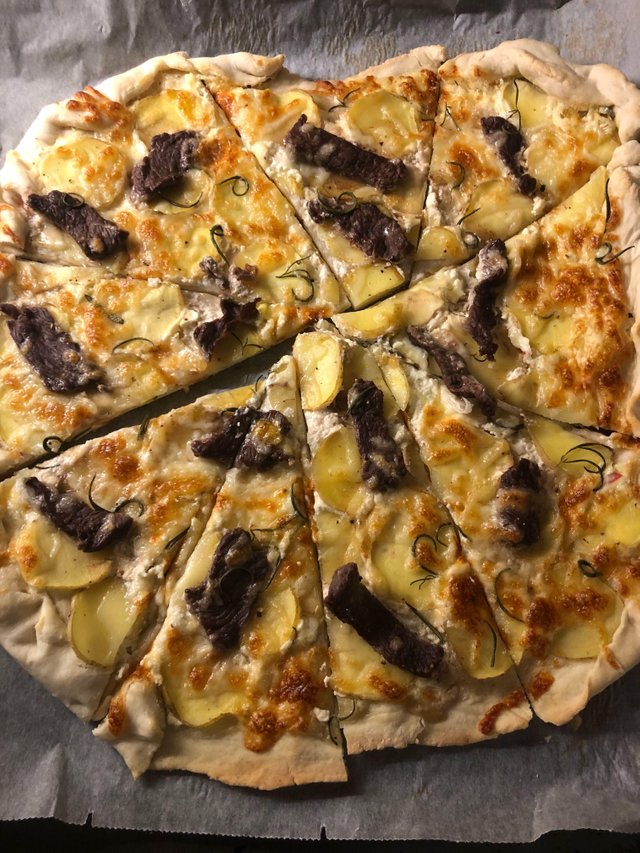 We made a total of nine pizzas, for five people! Don't judge!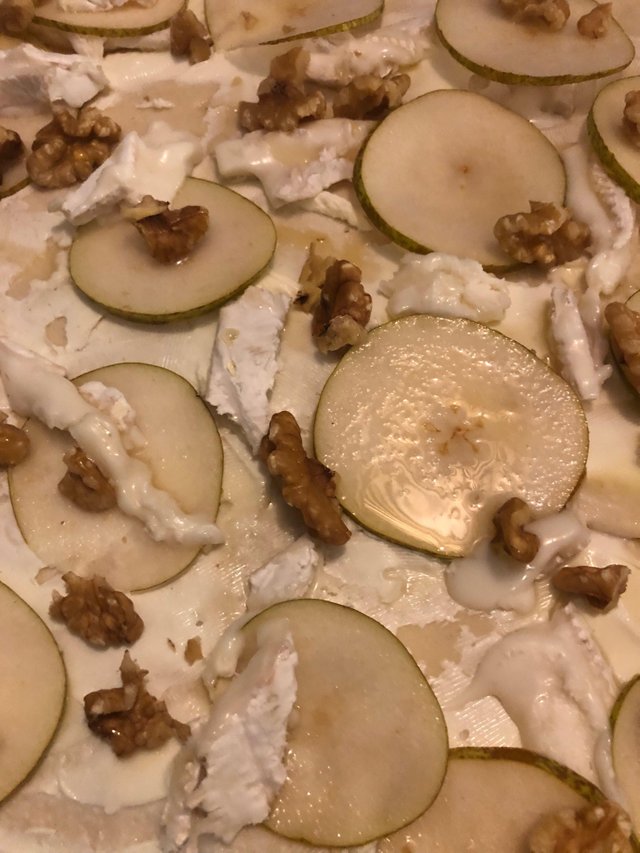 My absolute favorite: Cream cheese, Brie, pear, walnuts and honey. Wowza!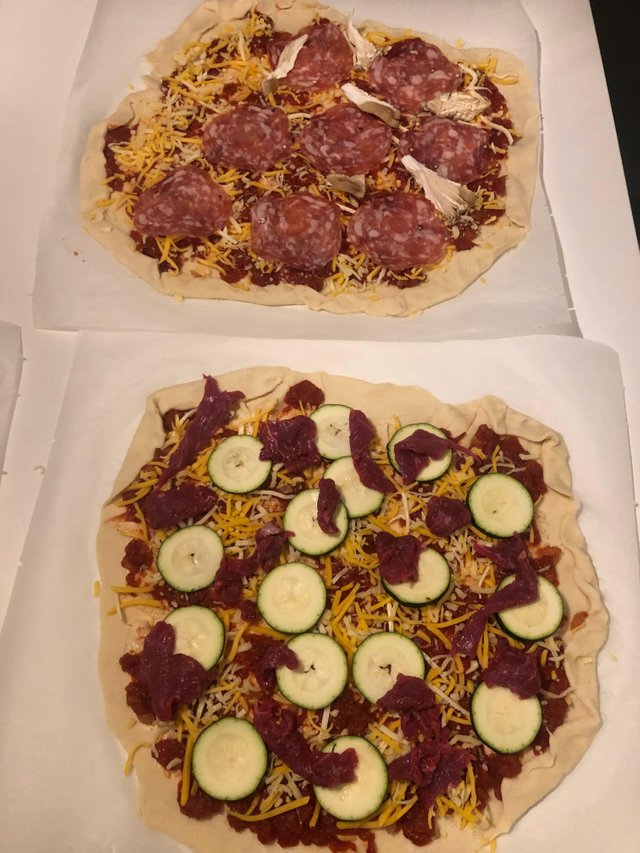 Spicy salami, beef, blue cheese, mozzarella, mushrooms, squash, potatoes and goat cheese are some of the ingredients we used.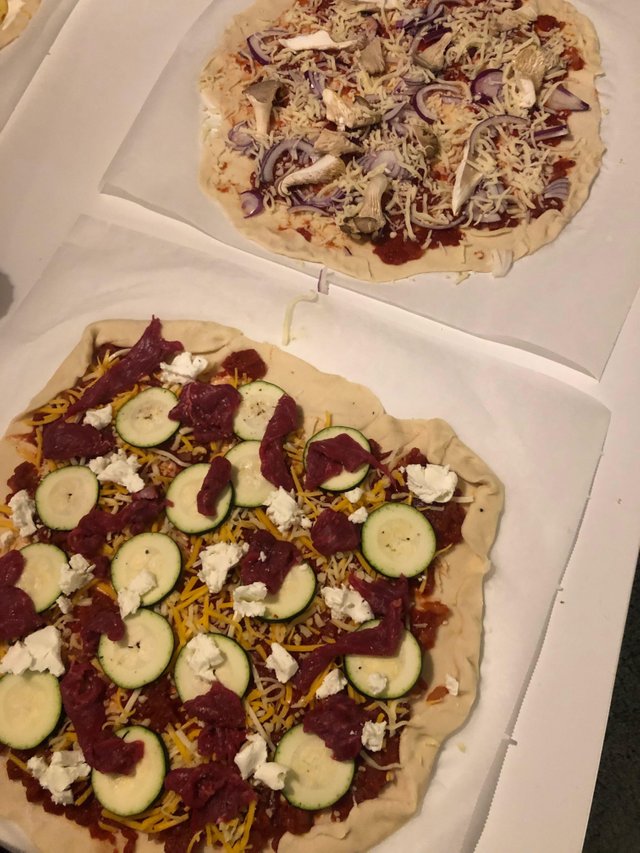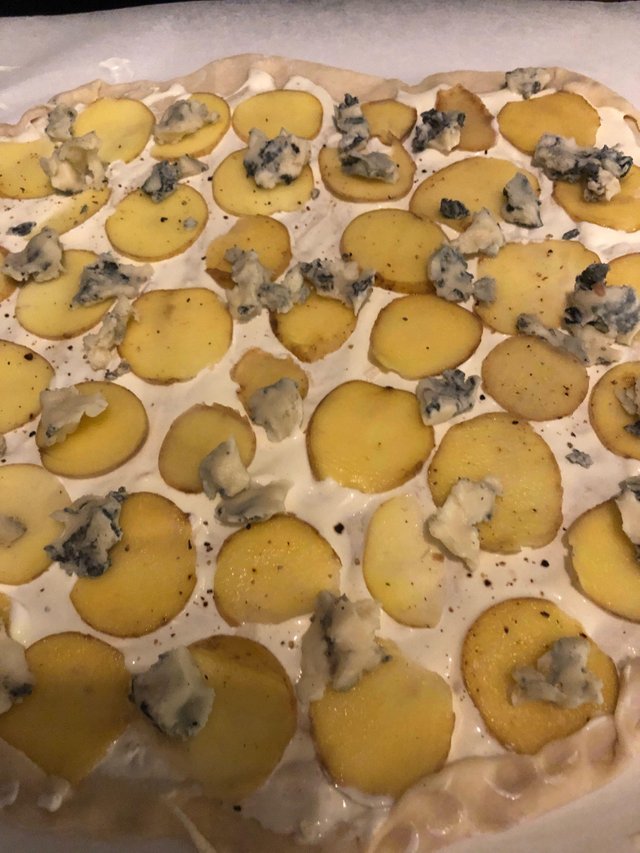 Blue cheese baby!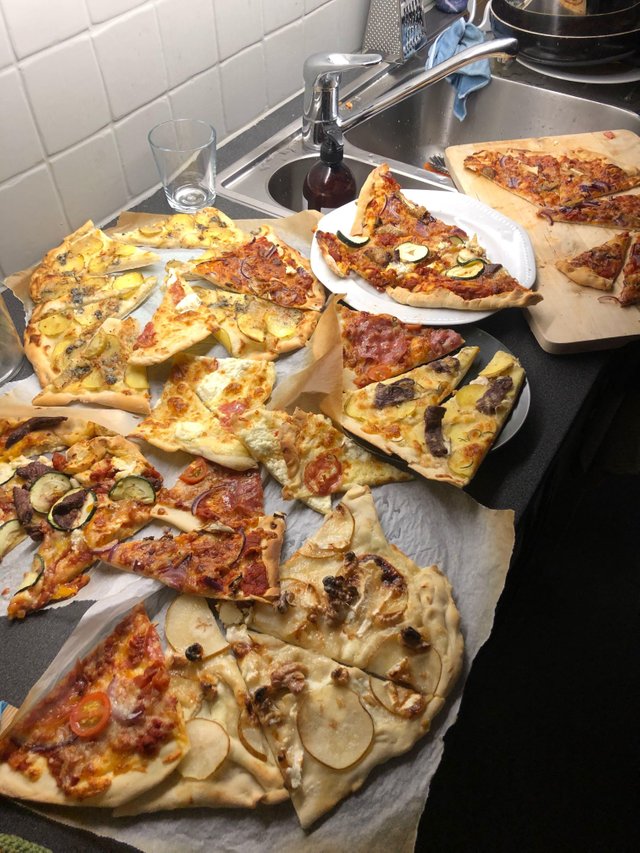 The leftovers! Pizza anyone? 😛
I love quiet weekends with no plans except eating food and hanging with friends.
What are you guys doing this weekend? Except mourning the crypto prices!