Duck Breast - Susanne Style
One of my favorite dishes is duck breast with mashed potatoes and orange sauce. If you've never had it, I'd say it's about time.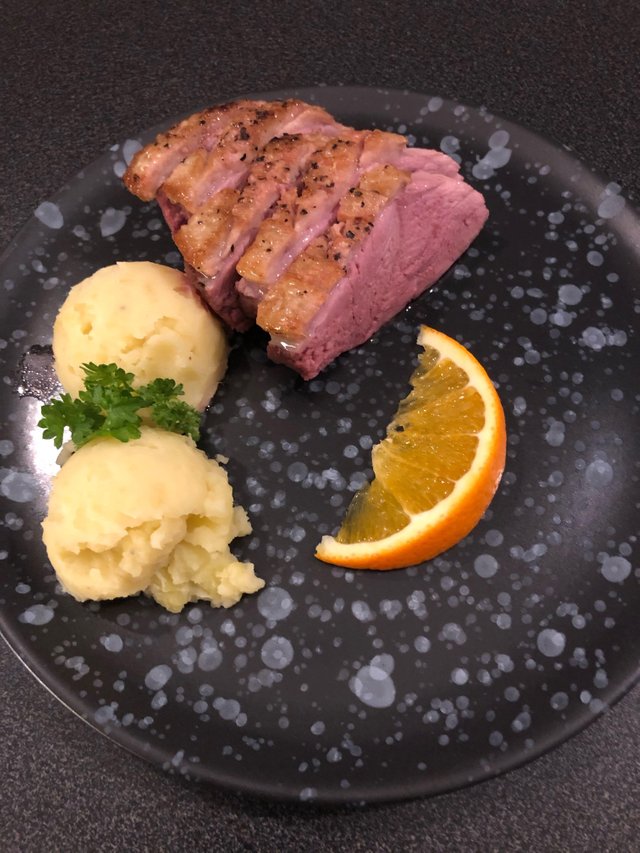 Get in my belly!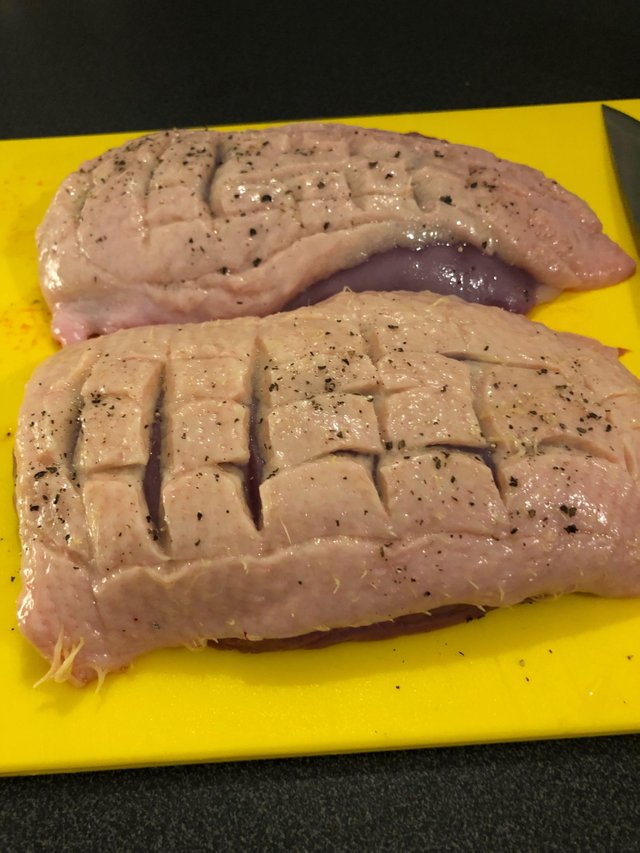 Make some cuts in the duck fat.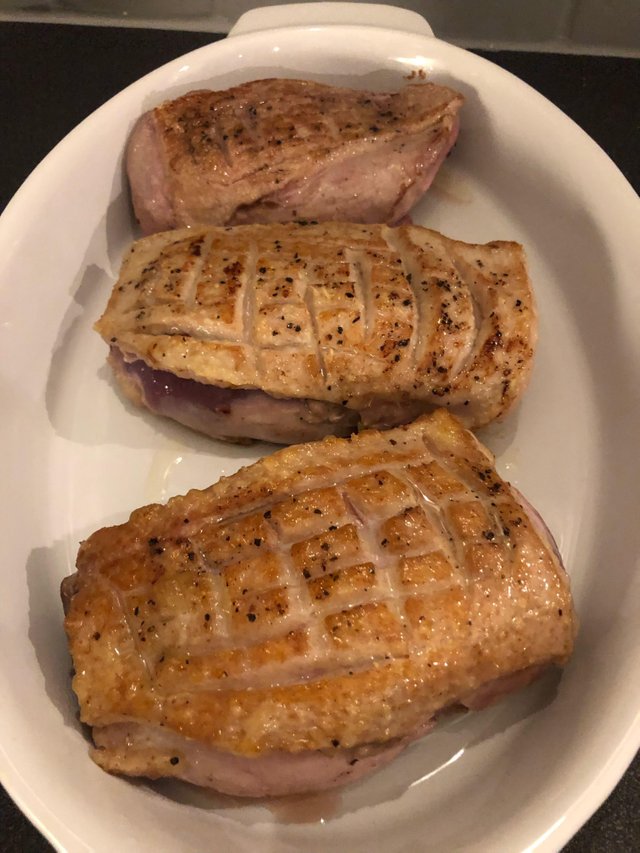 Fry it in a pan on both sides after you season it.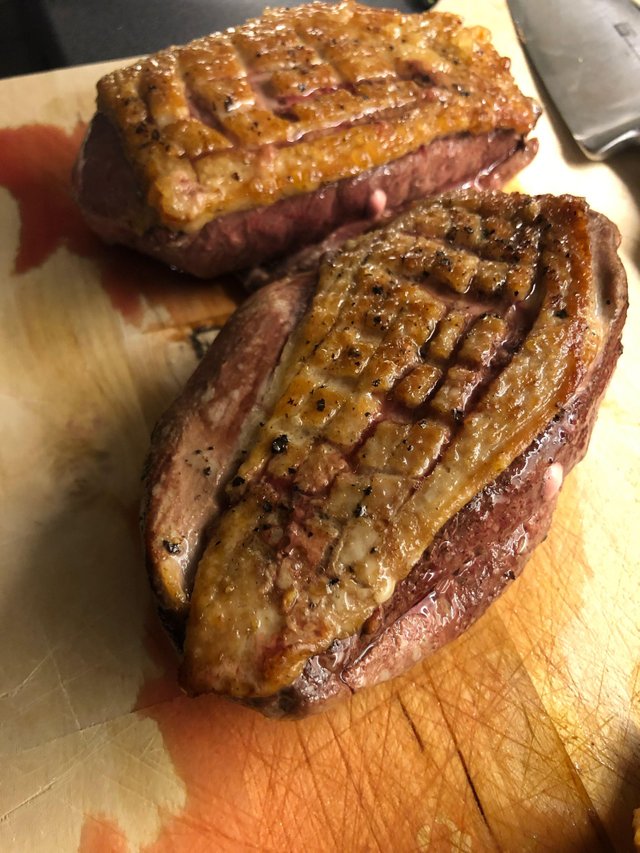 Cool it in the oven for about ten minutes, let the meat rest before you cut it.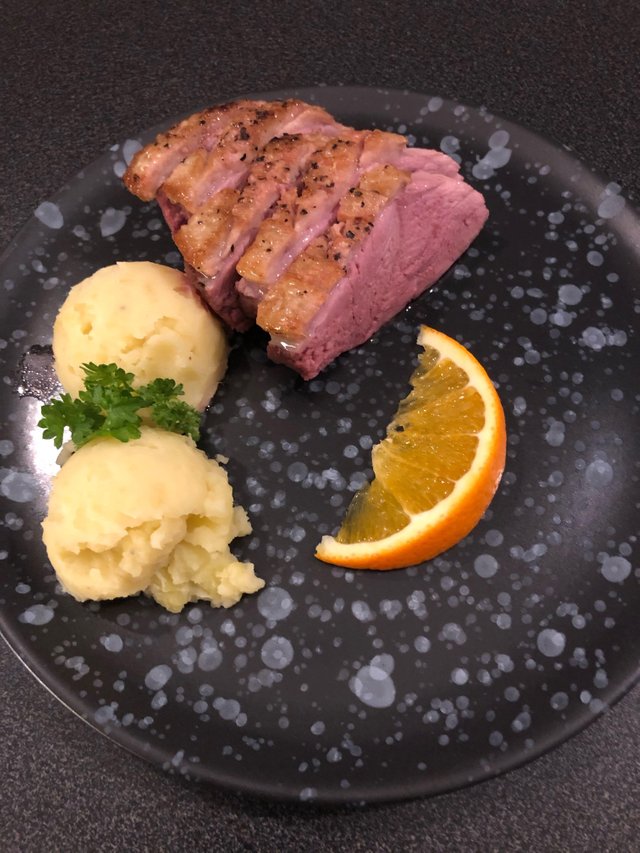 Finito! I made sauce with orange juice, butter, duck fat and a little bit of balsamic vinegar. Plus some salt and pepper of course!
I'm so sorry about being away from Steemit for a month. It has been a busy start of the year. Business is booming and new travel plans has been made. Sweden, Canada and USA is on the list this year.
All the best,
@susanne