Cheese Platter Wednesday
Cheese is life. It's the single reason for my failed attempt to become vegan. But I'm not even mad about it, because cheese is absolutely worth every bite.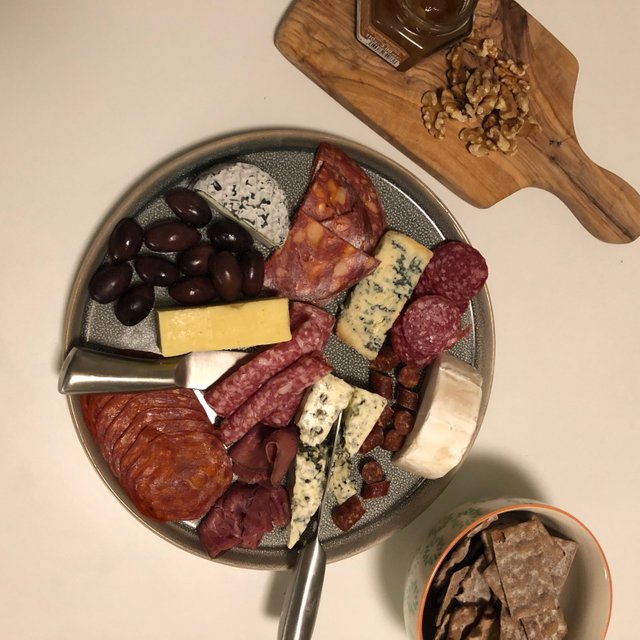 A mix of some of my favorite cheeses.
You need some walnuts, honey and apple marmalade on the side.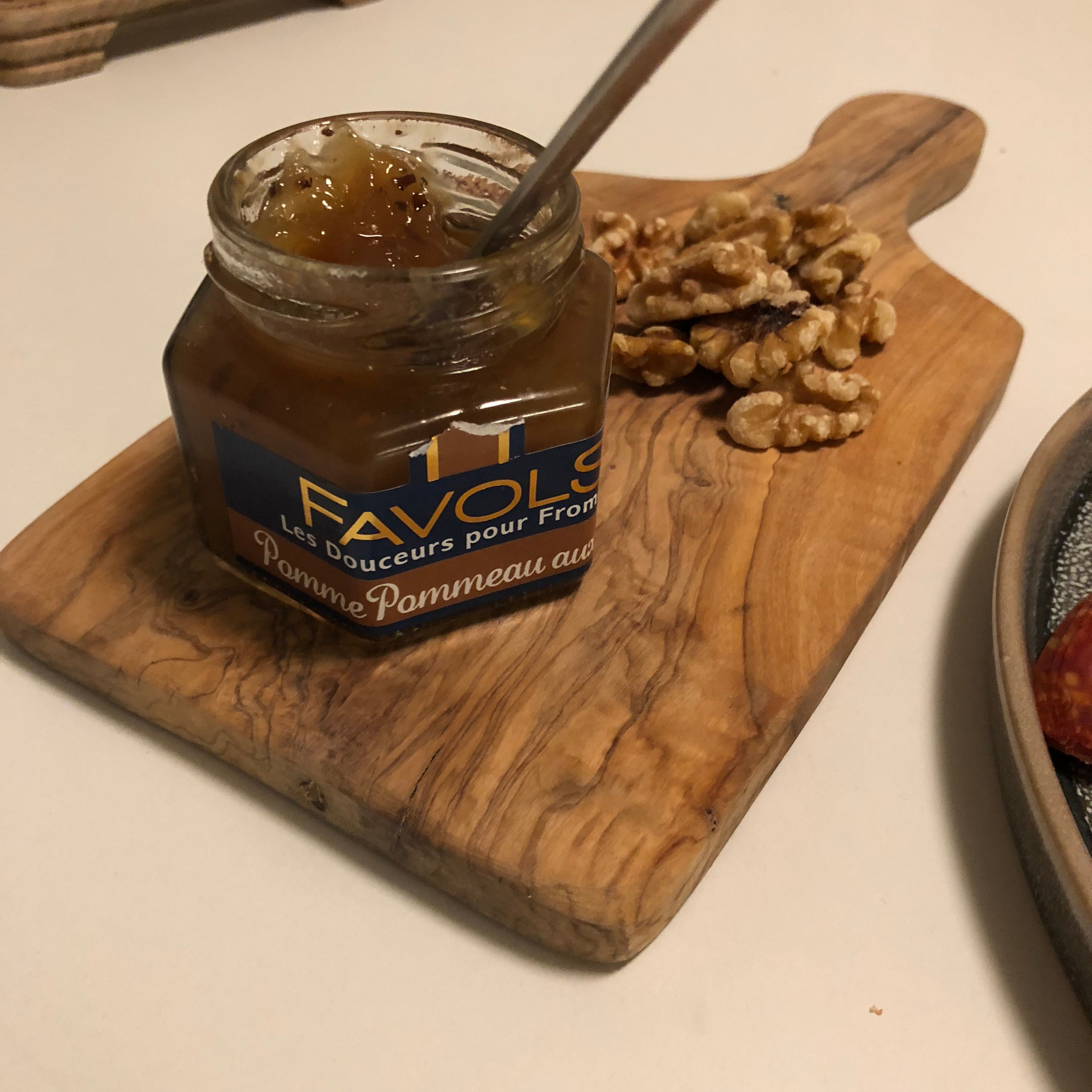 Delicious olives, beer sausage, chili sausage, chorizo, roast beef, red wine sausage, English white cheddar, Norwegian blue cheese, French brie to mention a few.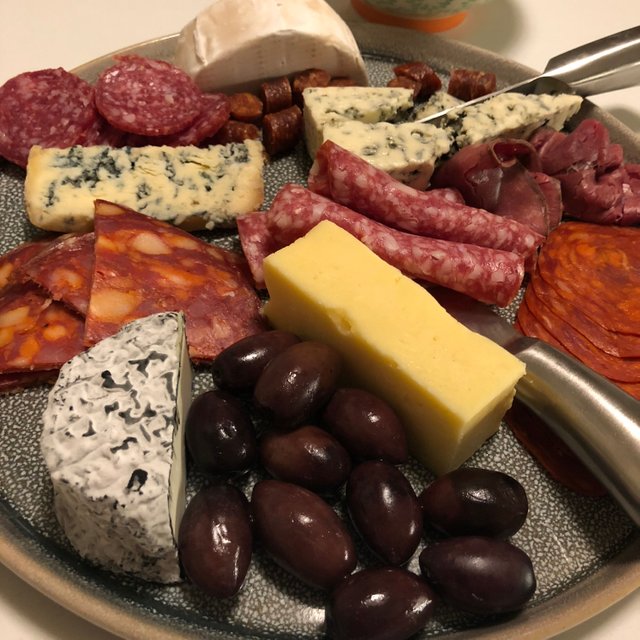 I served it with homemade focaccia and spelt crackers.
It's safe to say that this surely filled me up, as I only shared it with one person.
I've written about one of my favorite cheeses before, Lille Aske -
https://steemit.com/food/@susanne/norwegian-goat-cheese-covered-in-ashes
Can you spot the Norwegian goats cheese Lille Aske on the platter?
Cheesy-Susanne