Good day my fellow steemians,this day I want to share with you my story about getting some seafoods.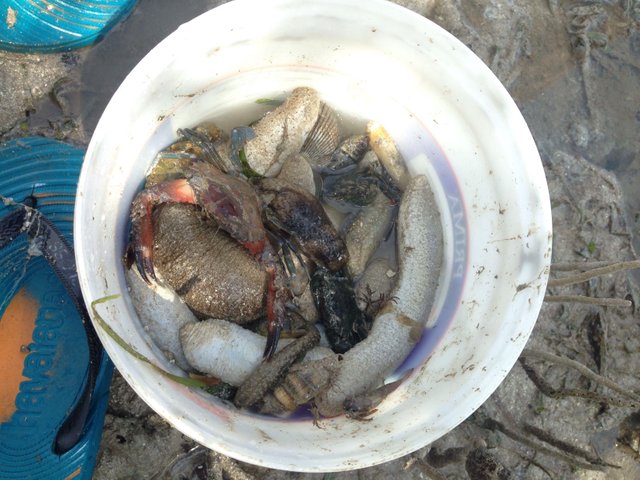 As you see in the picture, that is a sea cucumber. This day me and my friend went to the sea and get some sea cucumber to have our breakfast. Finding the sea cucumber is very difficult as you see in the picture, I putted my hands on the mud and took the sea cucumber where they were! Not all the time that when you take your hands on the mud there is always a sea cucumber. It's very difficult and it takes time to find them, that's why instead of wasting my time focusing on getting some sea cucumber, I also took some sea shell and jellyfish. You will grab a lot of sea creatures in your hands first, before you can get the sea cucumber.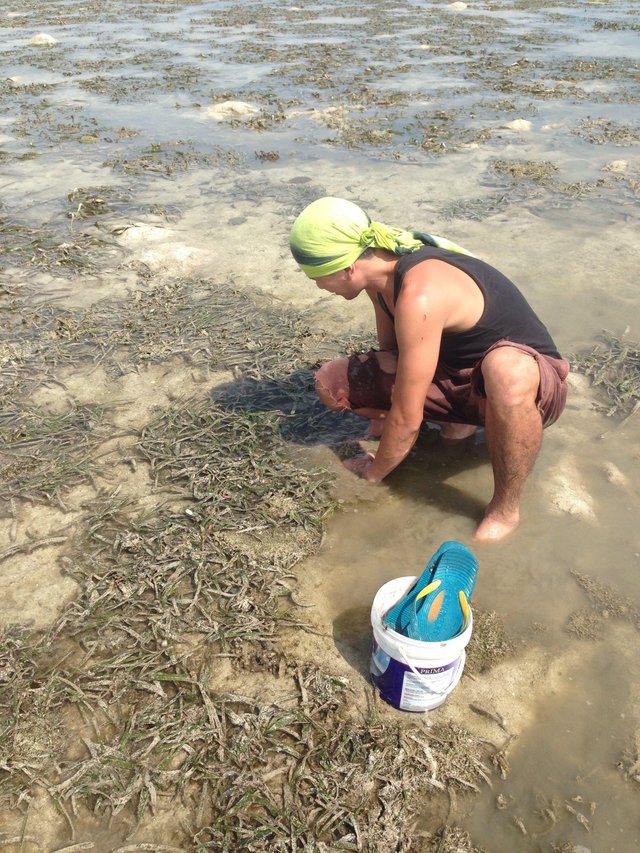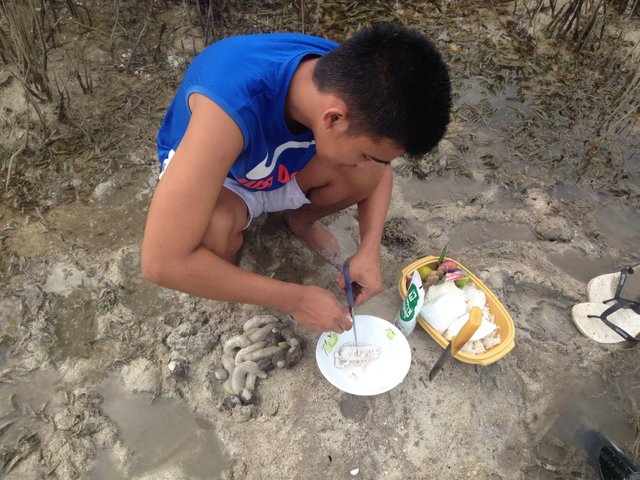 After getting a lot of sea cucumber we scratched it on the stone to wash the dirty part of it and to clean it. After cleaning them we sliced it together with the vegetables and mix it. We called that one KINILAW which means eating raw food.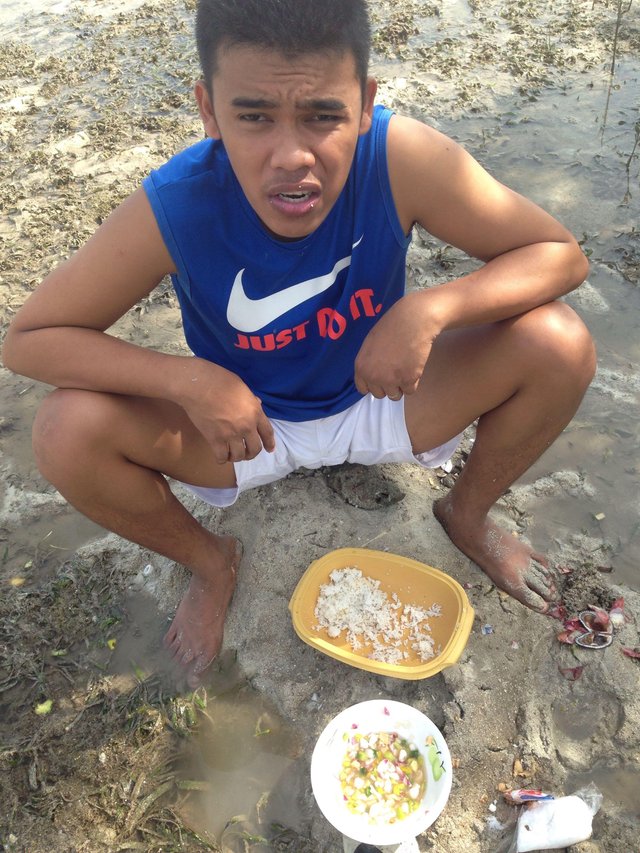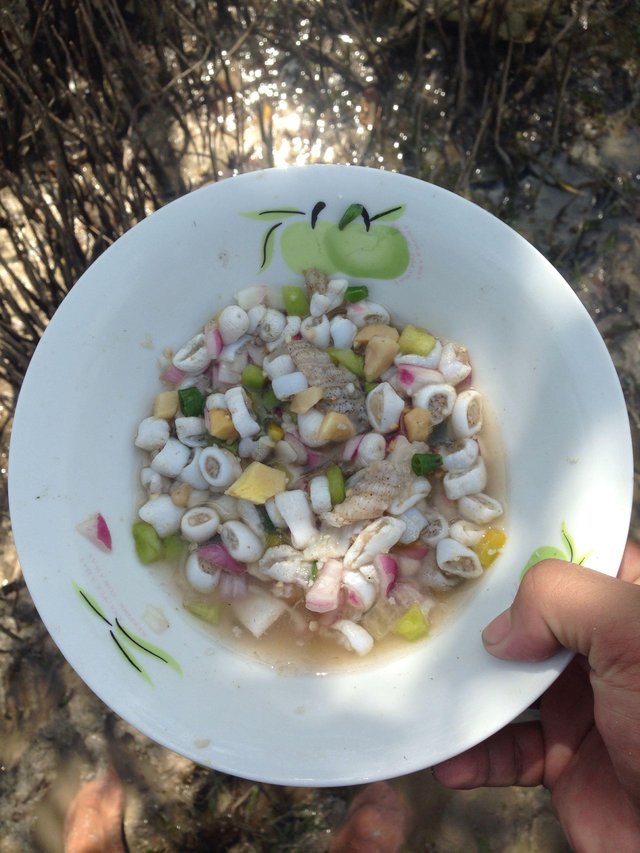 I hope you like my post this day steemians. Thank you and follow me @steemtoni22 for more adventures and unique stories.