SpanishChef Cogiendo ideas...
Nos vamos de tapas....
¡¡¡Muy buenas Steemians!!! Hoy, como en otras ocasiones, no voy a cocinar yo, pero siempre es bueno reciclarse y ver platos de otros restaurantes para coger ideas y mejorarlas en algunos casos... y si te puedes tomar unas cervezas mejor, ¿no?
HI STEMIANS!!! Today as on other occasions I'm not cooking, but it is always good to recycle and see dishes from other restaurants to get ideas and, in come cases, improve them... and if you can have a beer much better, isn't it?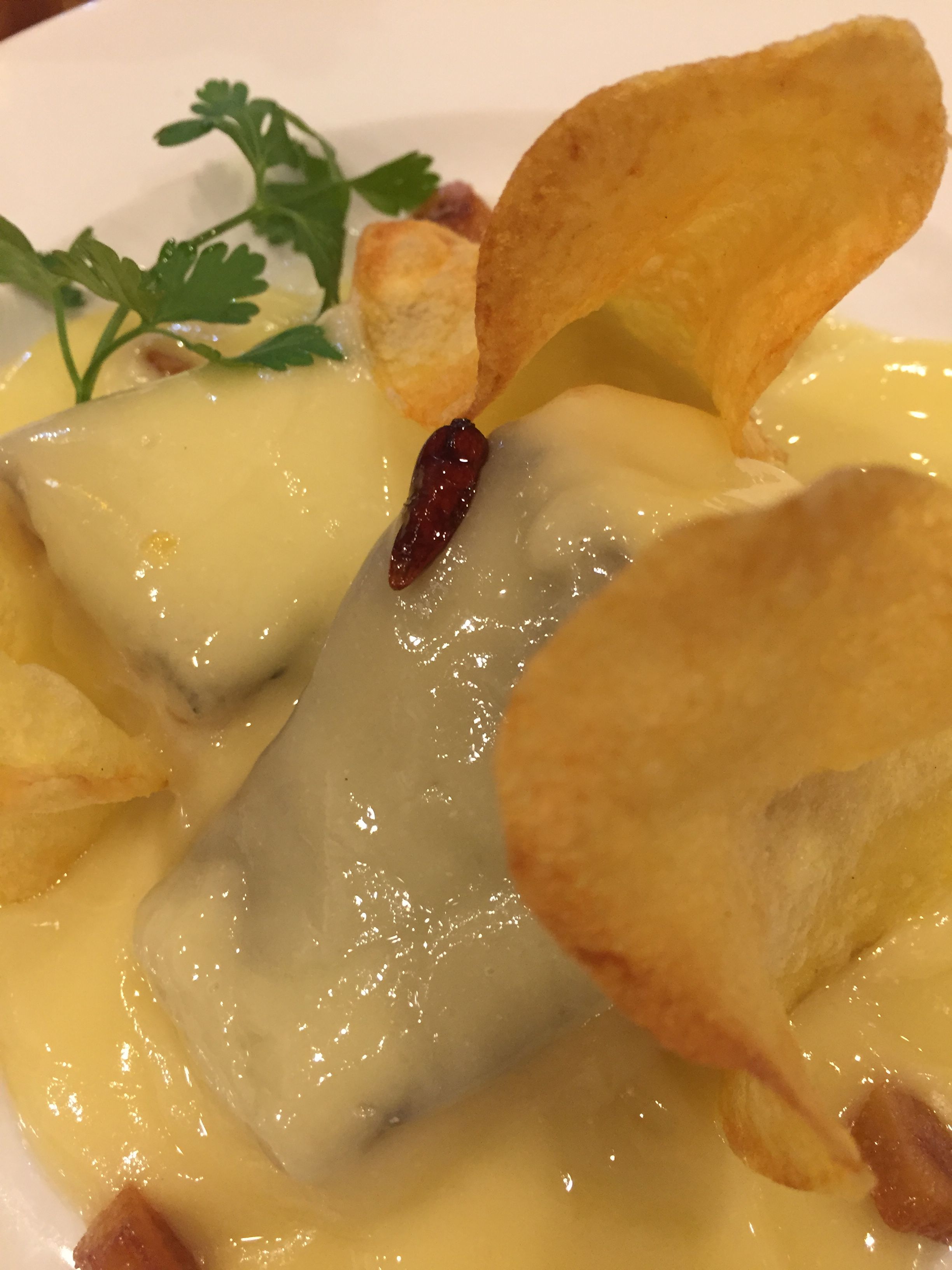 En este caso he quedado con unos amigos y nos hemos ido, en mi opinión, a unos de los mejores restaurantes de Málaga en cuestión de productos ¡Espectacular! Es el restaurante de un amigo que estudió en la misma escuela de hostelería que yo, se llama Marcos y el restaurante es "El Mesón Ibérico", un restaurante con solera de mi Málaga bonita. Ahora veréis el porque lo digo...
In this case I have been with some friends and we've gone, in my opinion, to one of the best restaurants in Málaga in terms of products... Spectacular!!! It's the restaurant of a friend who studied in the same school of catering that I did, he's Marcos and the restaurant is "El Mesón Iberico", a restaurant with a tradition in my beautiful Málaga. Now you'll see why I say this...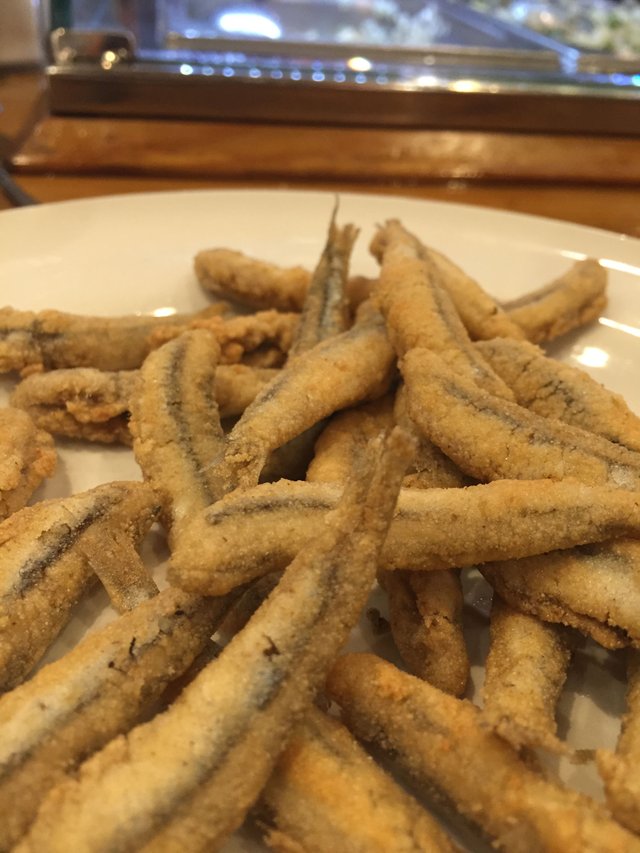 En primer lugar os voy a enseñar algunos de los productos que tienen como las gambas blancas (mirad que tamaño) y el marisco en general, ostras, zamburiñas, bolos (muy típico de Málaga). Pero Dios Mío !!!cómo están las gambas!!!
First of all I am going to show you some of the products that we had, such as white prawns (look at their size) and seafood in general: oysters, scallops, 'Bolos' very typical from Malaga. But my God, how good are the prawns!!!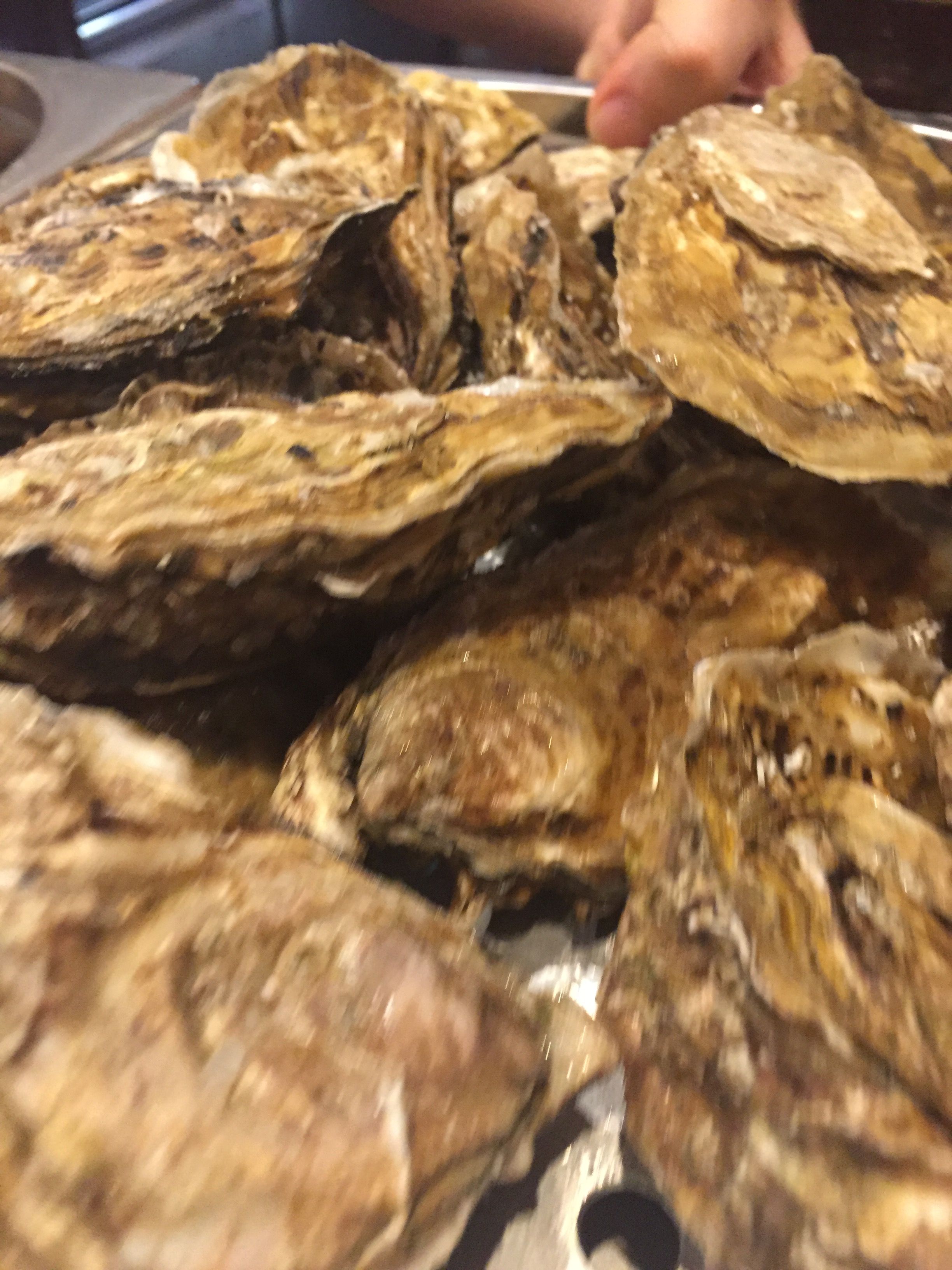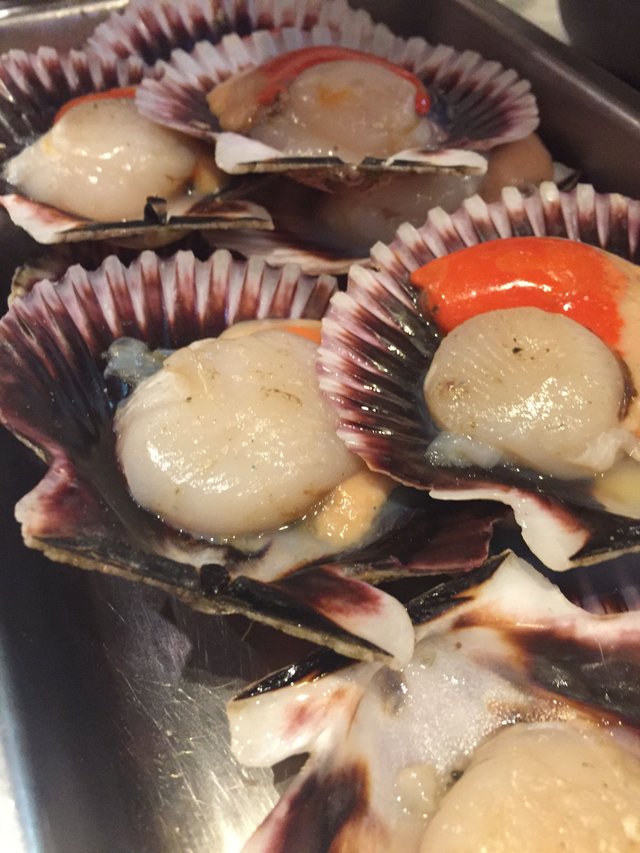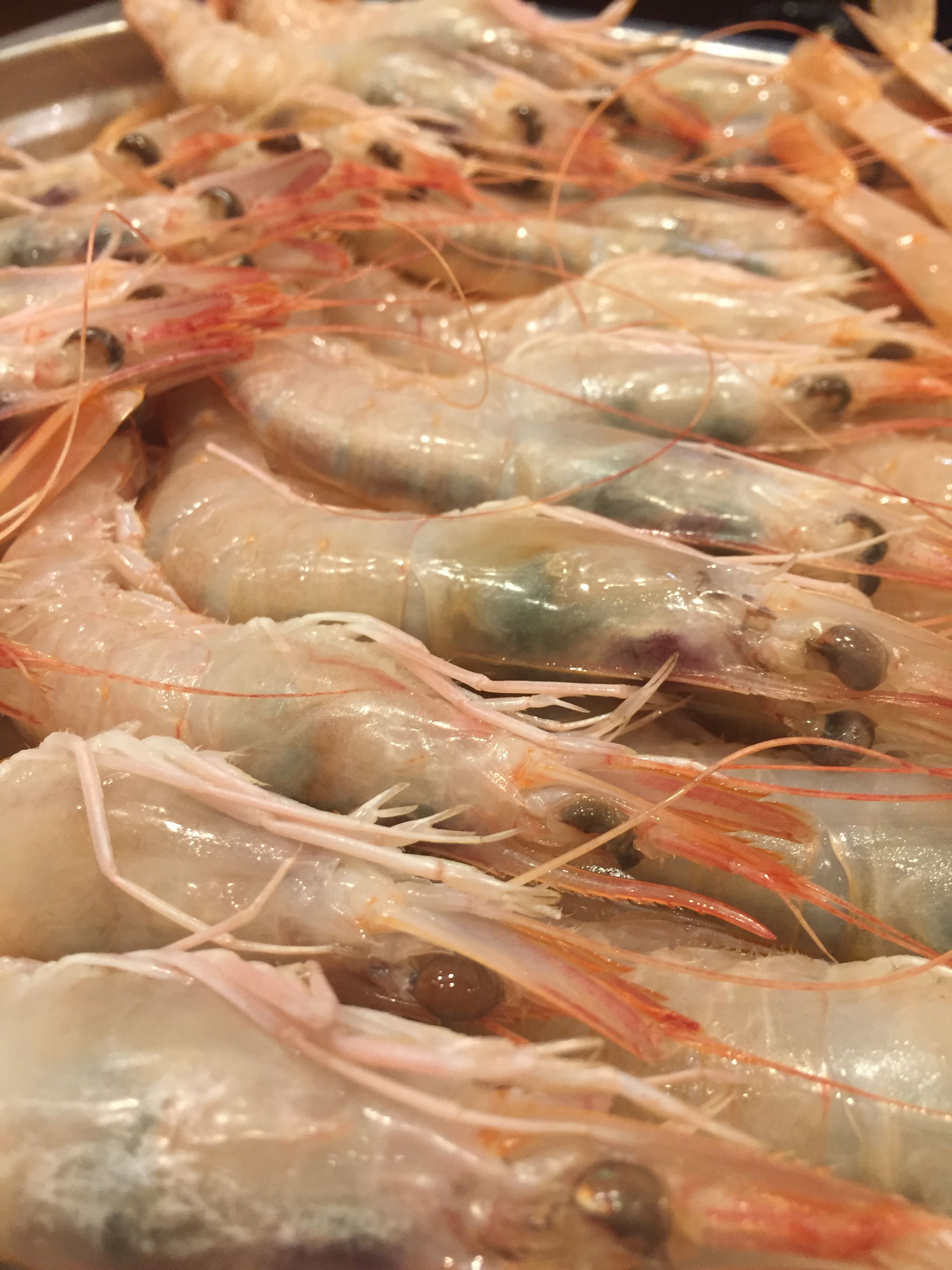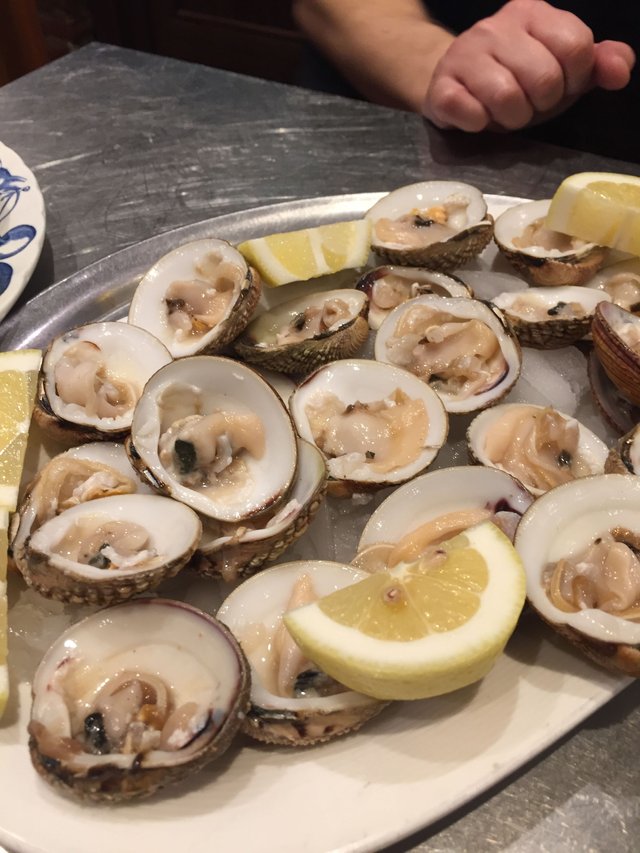 Y luego seguimos con sus platos elaborados, como este maravilloso bacalao al "Pil-Pil".
And then we continue with their elaborated dishes like this wonderful cod with 'Pil-Pil'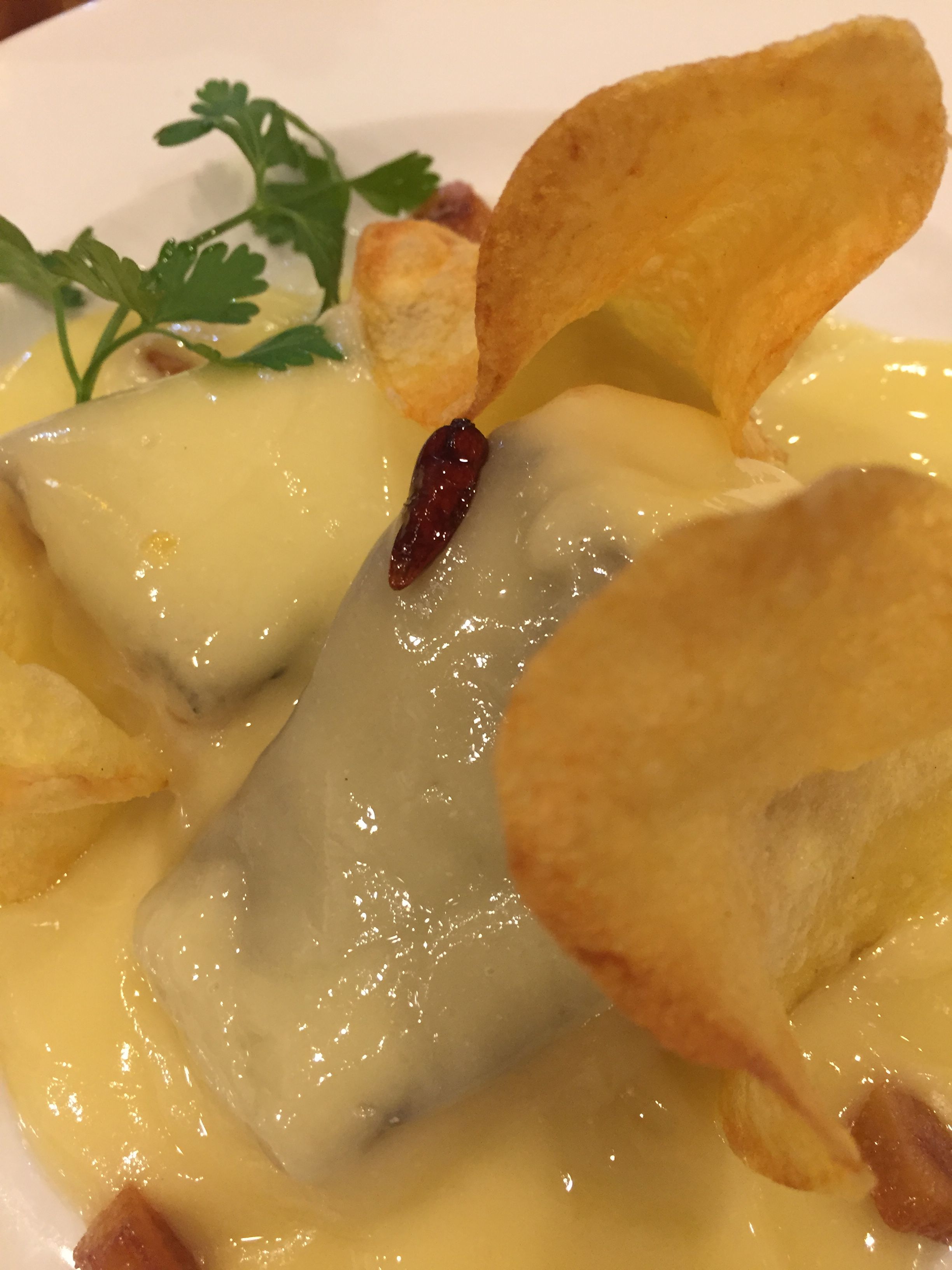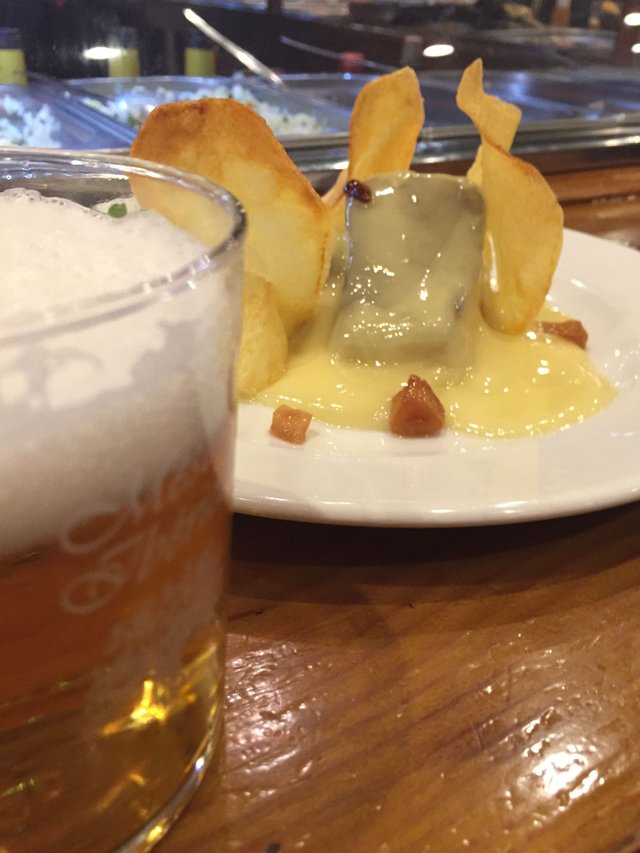 Y para terminar vamos con un maravilloso solomillo de ternera de Ávila, tierno tierno, increíble. Después de esta comida un digestivo perfecto con unos profiteroles con miel de caña, también muy típico de Málaga. Y ya paro de contar porque la fiesta continuó...p>
And finally we go with a wonderful beef sirloin of Ávila, tender tender, incredible. After this meal a perfect digestive are profiteroles with honey cane, also very typical from Malaga ... and I stop telling because the party continued...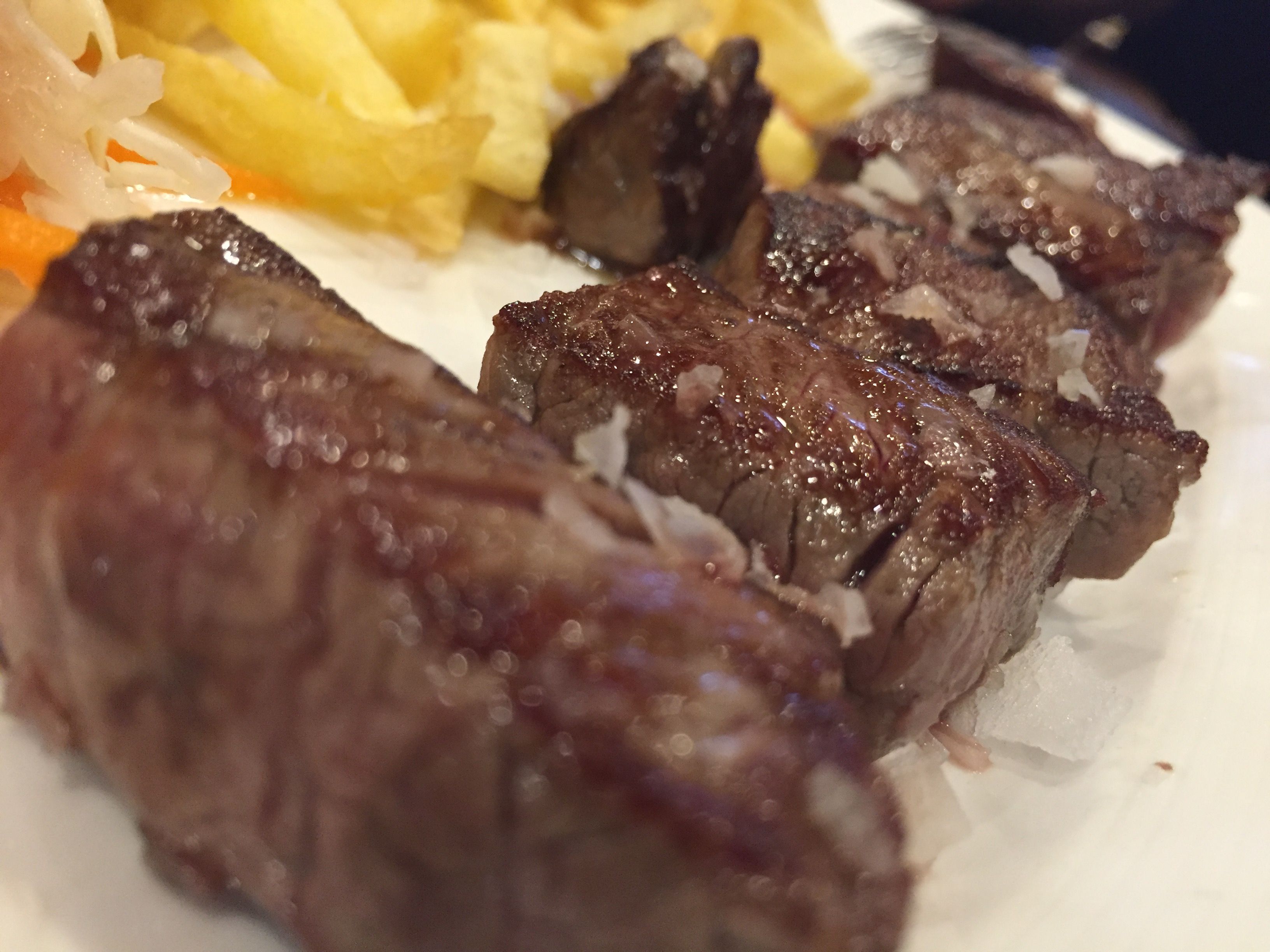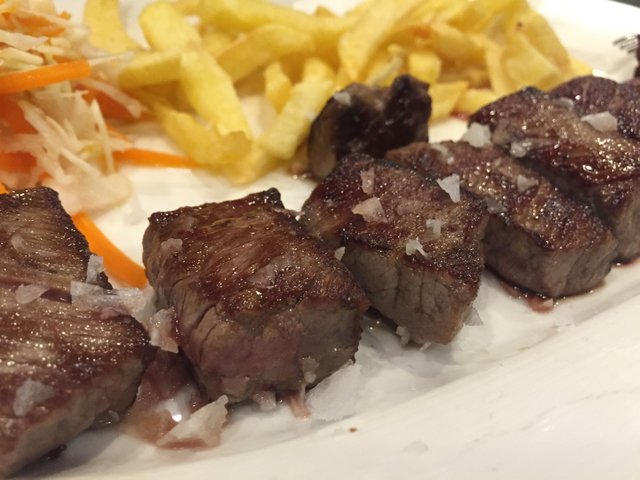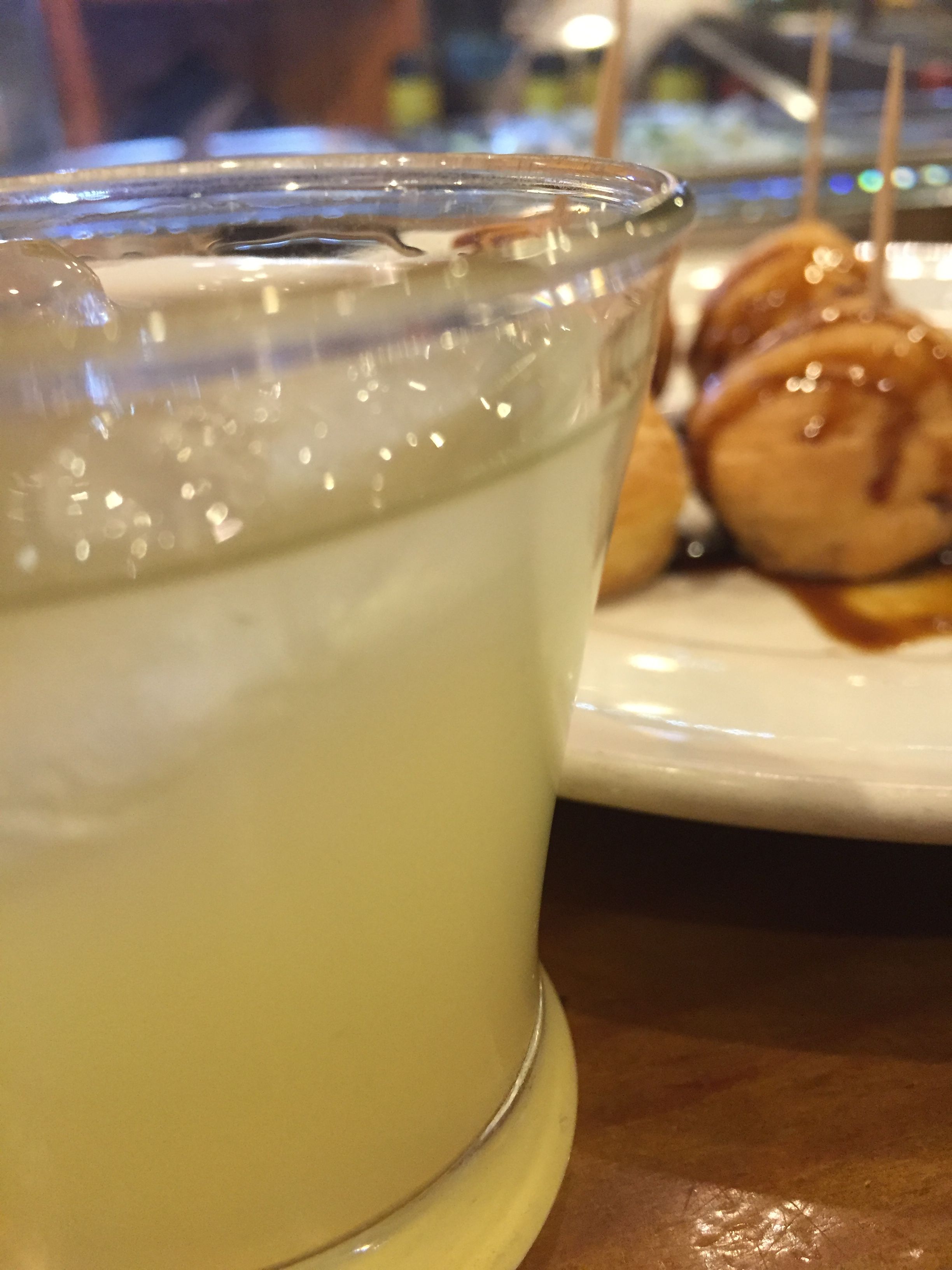 Bueno espero que os guste y en el próximo post cocino yo…¡¡¡Este cocinero loco os dice adiós!!!!
Well I hope you like it and in the next post I'll keep cooking... This crazy chef says goodbye!!!
STEEM ON!!!