Each country has it's own characteristic food. Sometimes it is amazing when I find out the ways of cooking with one material.
In this posting, I'd like to introduce the Soon Dae Guk Bab. This food is made with the intestines of pork.
In Europe, the sausage might be a representative food made with Pork.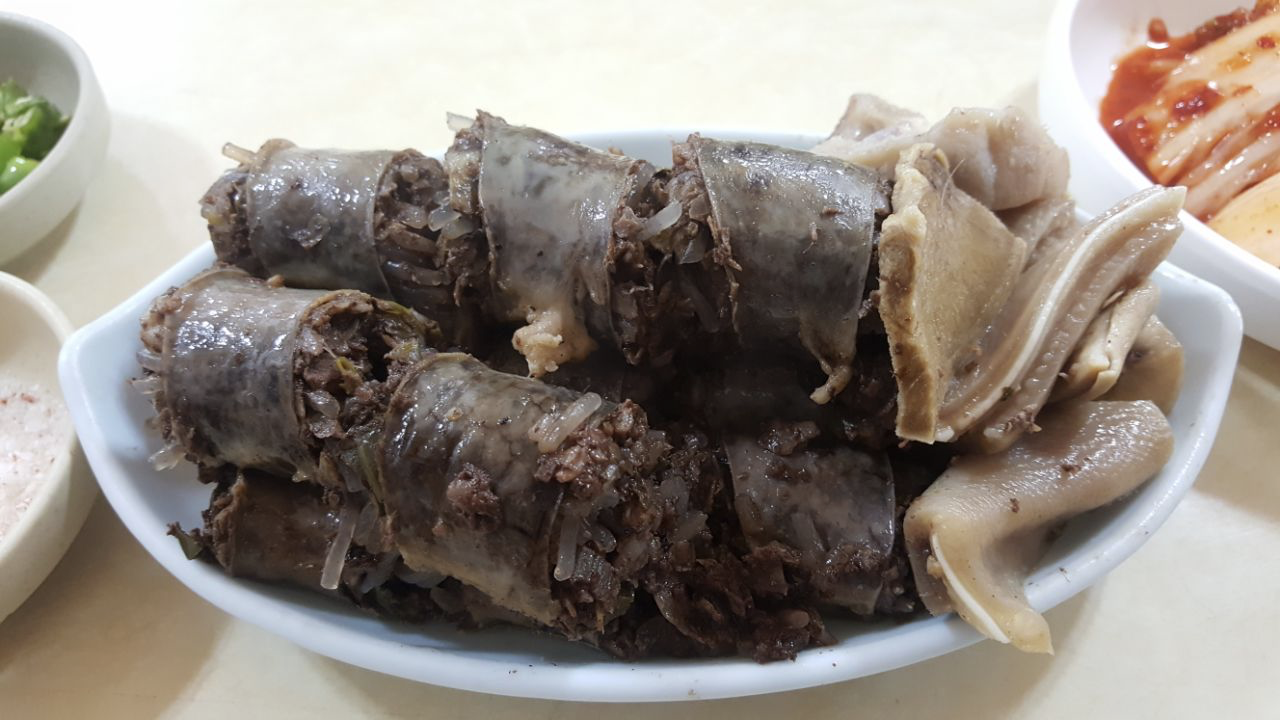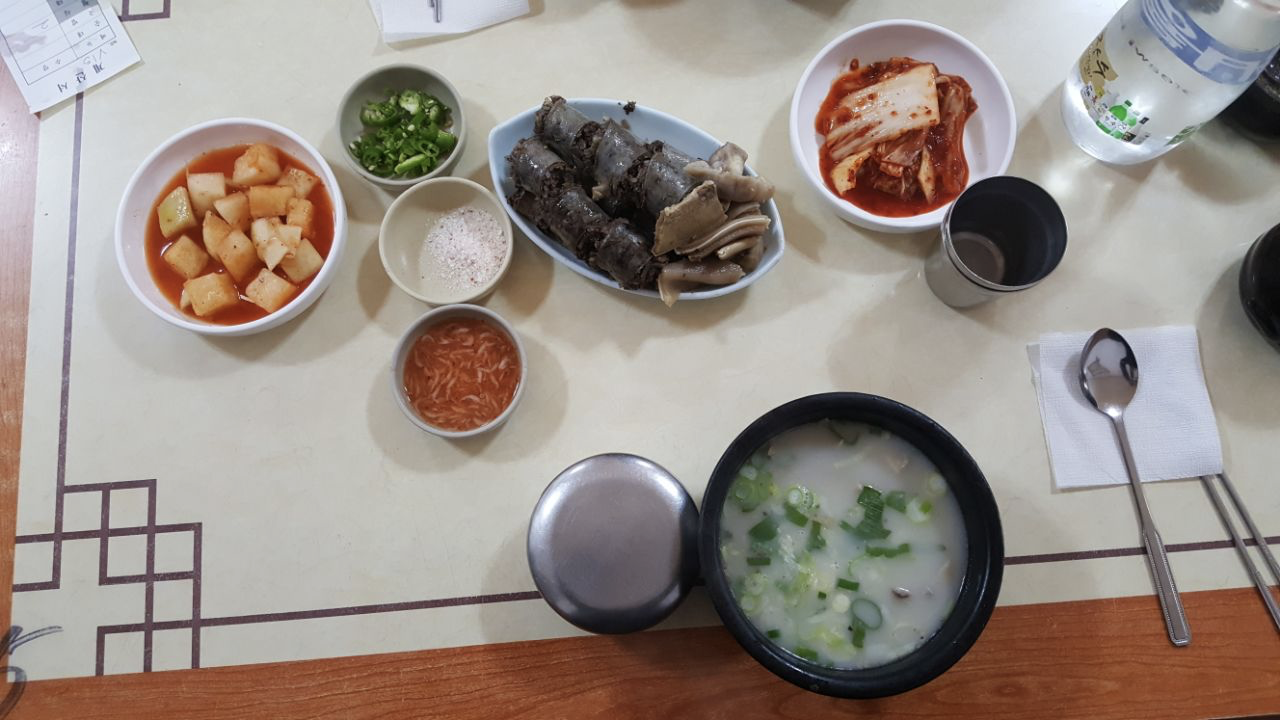 I don't know why making sausage was not developed in korea.
In Korea a boiling skill was developed specially in comparing to other area.
There are so many boiling foods in Korea, and this time I'd like to post the Soon Dae Guk Bab
I had been riding around the Byeong Cheon city located in Middle area of Korea not far from my office. I dropped by the Byrong Cheon Area to taste the Soon Dae Gook Bad which was a representative food in this area.
This food was originated for the tradesmen in this area. It was said that there was a big market place. So people came here early to buy goods and left to sell. They needed cheap and nutritious food. The intestines of pork was considered as a proper for them.
The intestines of pork was widely used in Korea. But there existed some differences between South and North. The Cheon Soon Dae Guk Bab is the representative in Southern Area. Actually Soon Dae was more famous in Northern Area.
But unfortunately we can not get to the North Korea due to the political reasons. As you know, North Korea is the most notorious closed country. If you want to taste the original Soon Dae Guk Bab, you would bet your life instead.
During Korean War, many people came into South Korea as the refuges. So you could taste the North Korean Soon Die. But many people came from north told me that the taste was not as exactly same as that of north area. But when I have a chance to taste North Korea Soon Dae Guk Bab, I will post.
Beong Cheon Soon Dae Guk Bab was served as below.
They put rice and blood with some spices into the intestines and cooked.
They served a soup. The secret of this food was the soup. It is not easy to make that soup.
They have boiled the bones for 24 hours to get the white soup.
Of course there are more materials put in the soup while boiling.
You need to put the ground perilla seeds in the soup.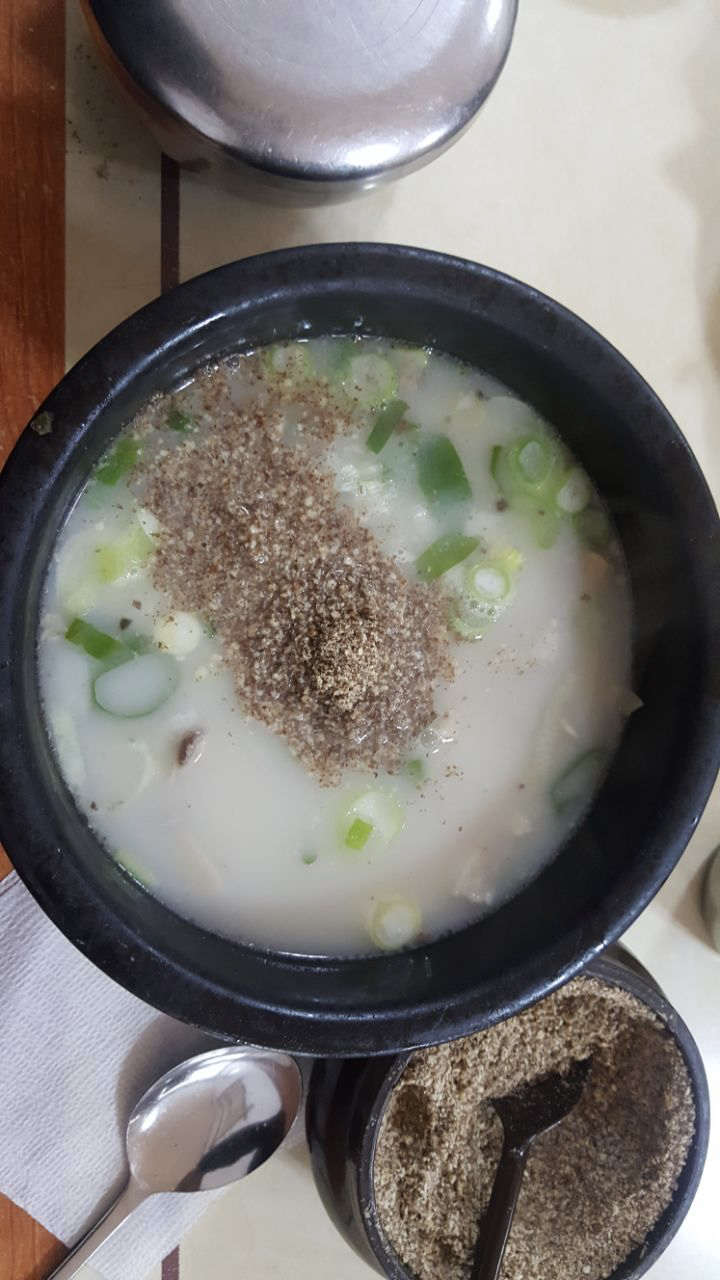 The shrimp sauce was a essential for the Pork in Korea.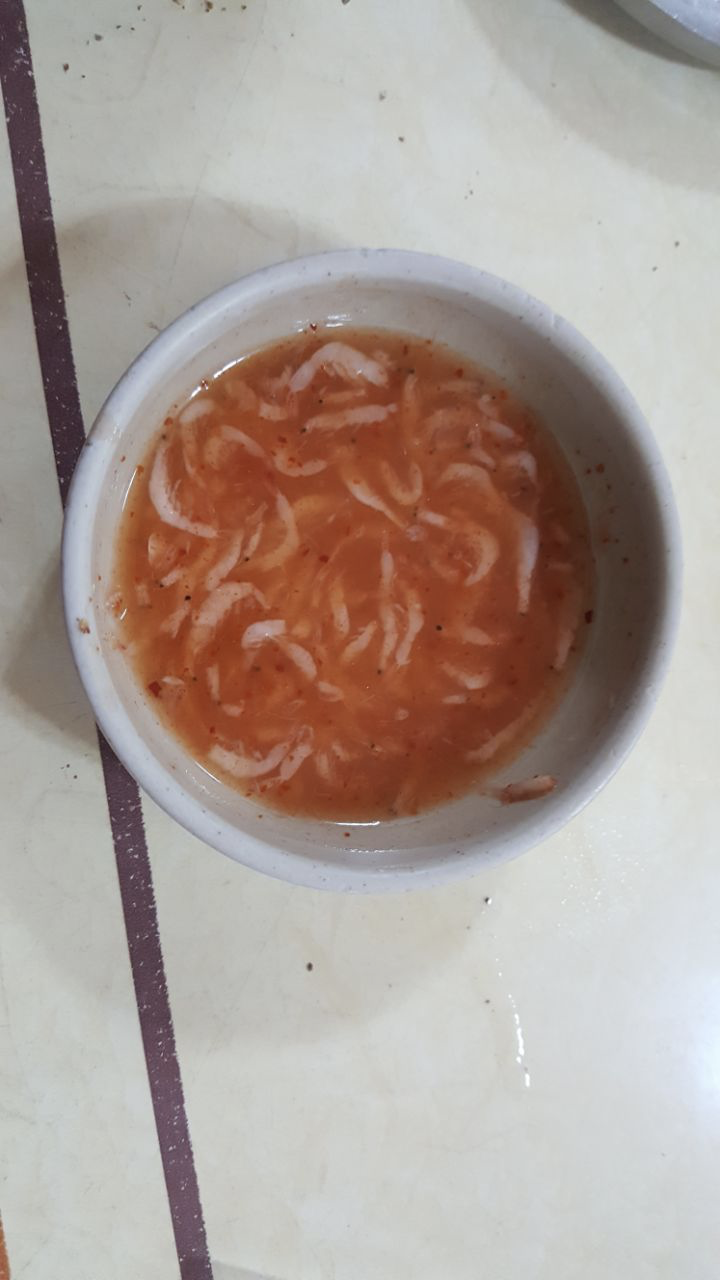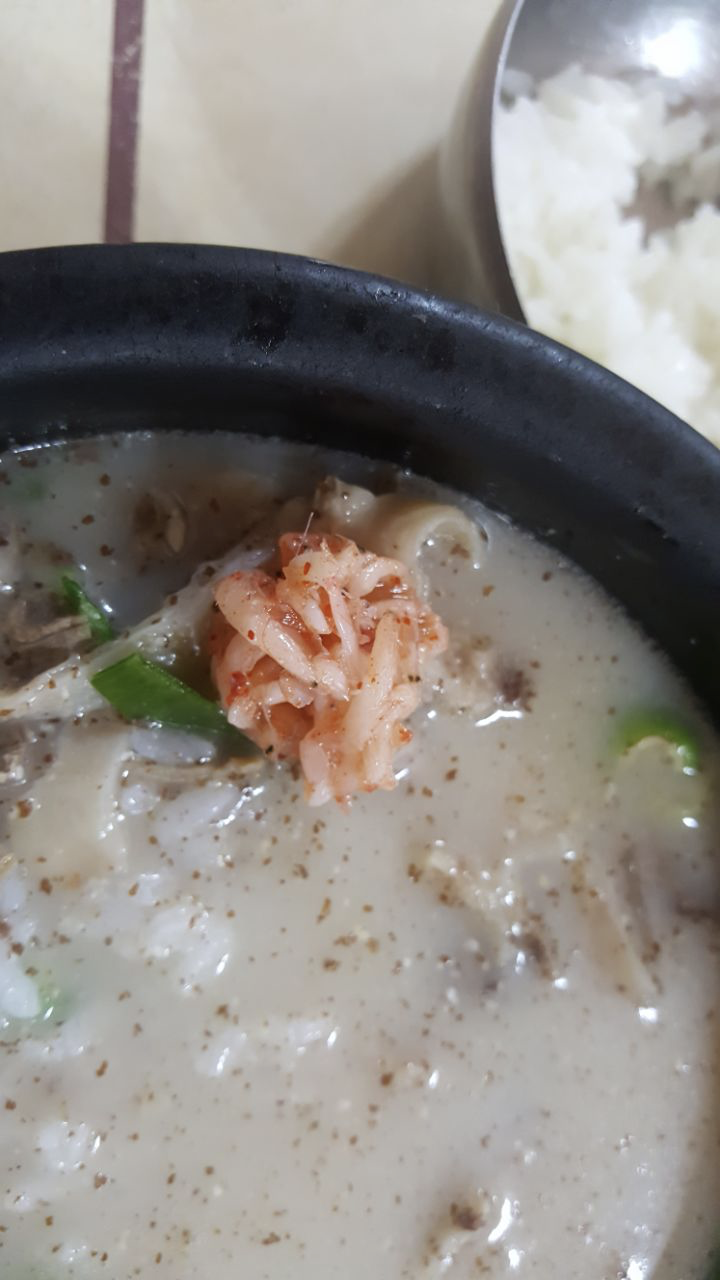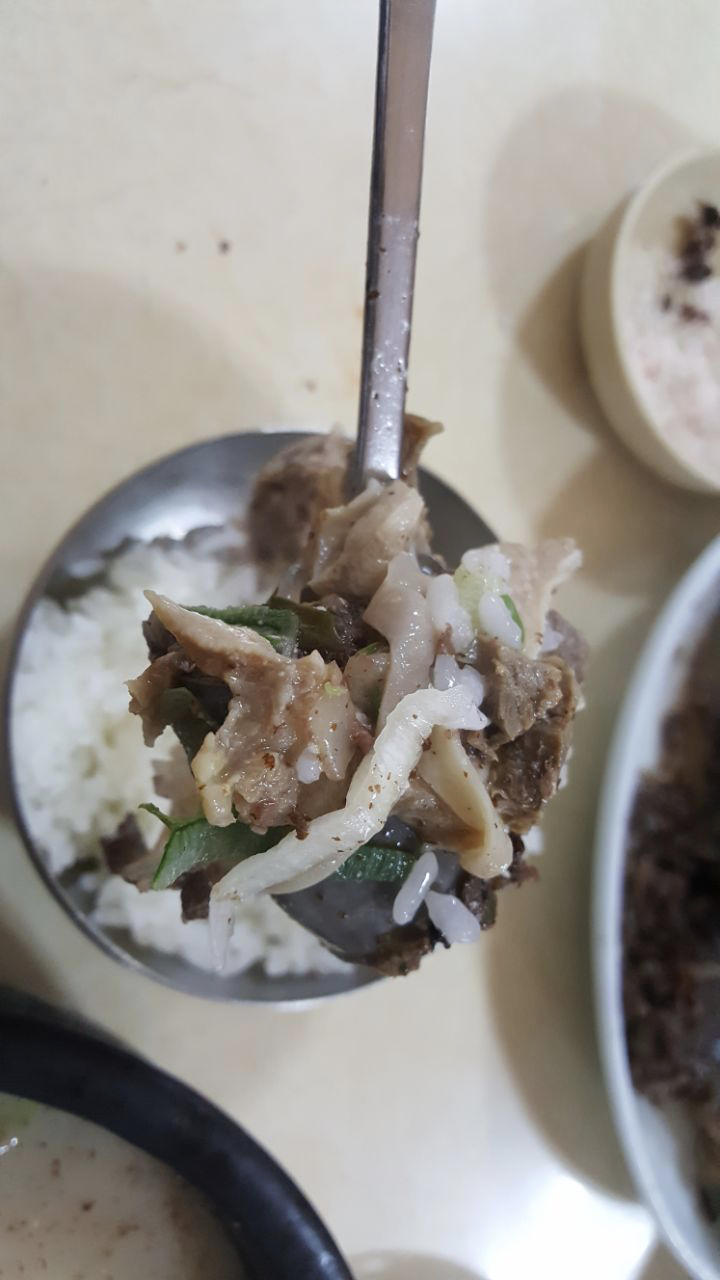 It was said that the shrimp salted sauce was inevitable to have the pork to prevent the problems.
It tasted really nice.
There were full of people in the restaurant.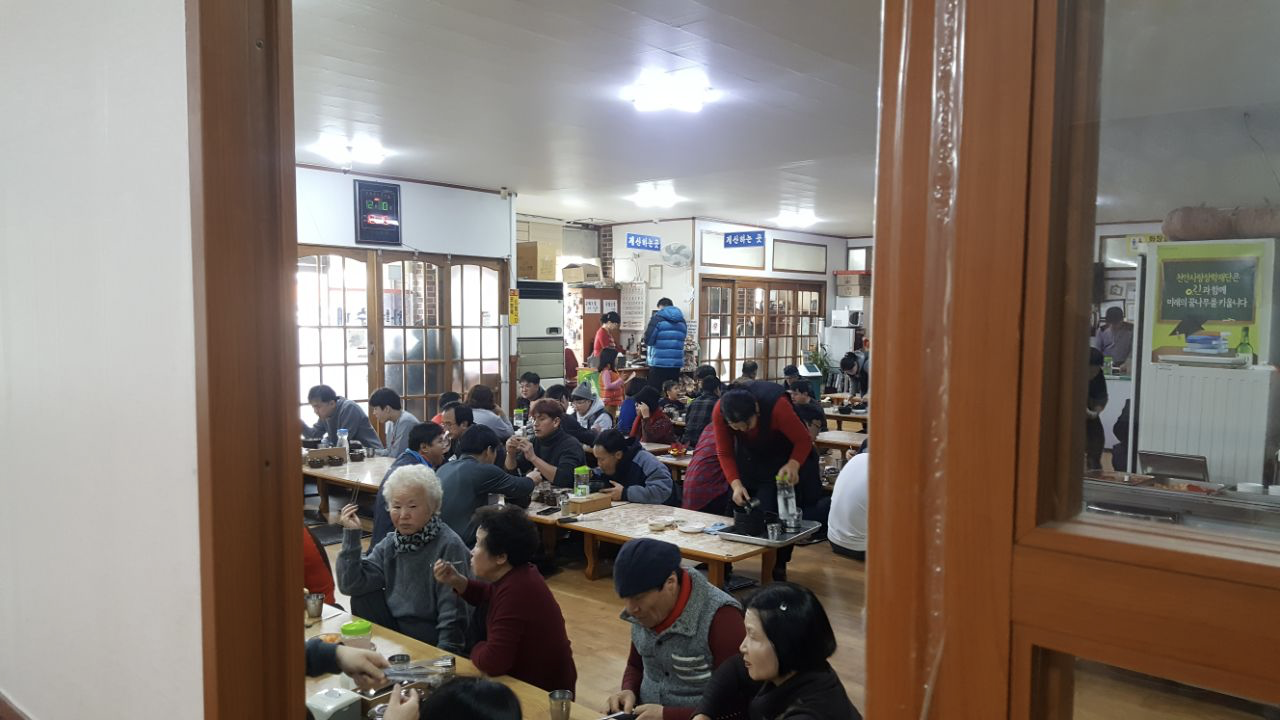 2018-01-03 23.47.11.jpg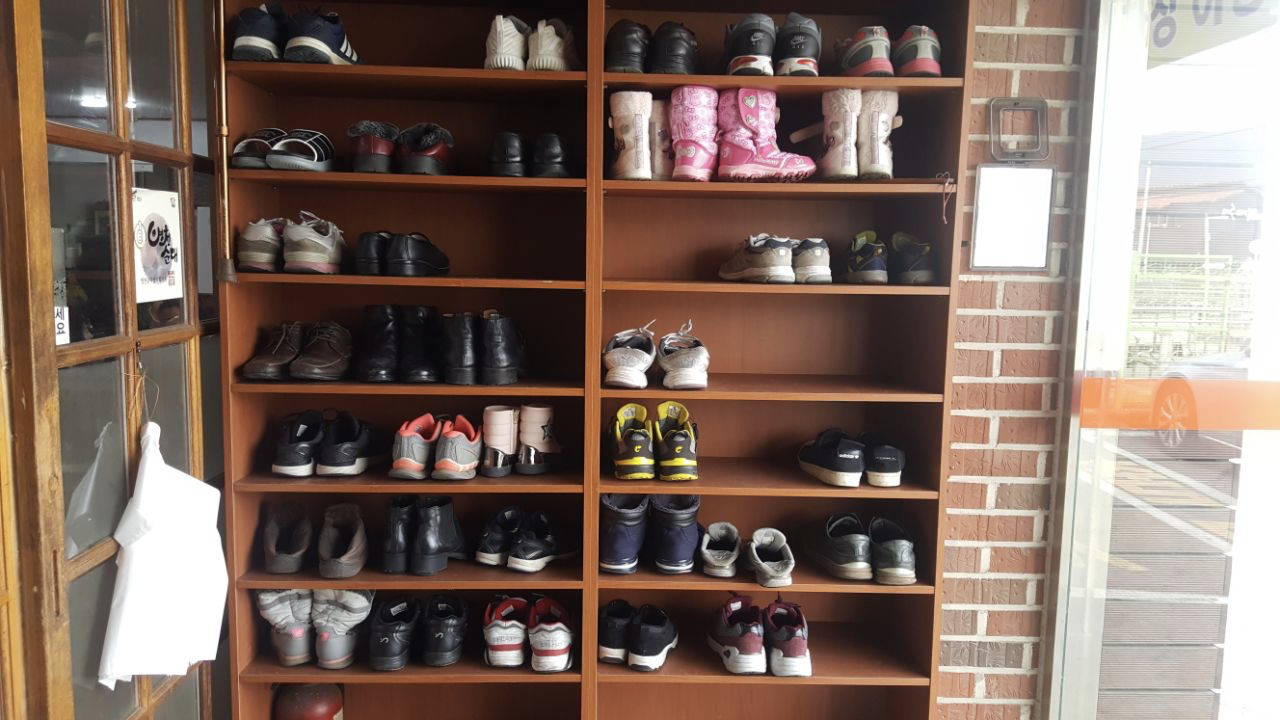 I' like recommend the Soon Dae Guk Bab to feel real Korea when you visit Korea.
But one thing you need to mind is sitting position, for some one it could be a torture sitting crossing two legs.