MANGO MANIA! The Different Varieties of the Philippine Mango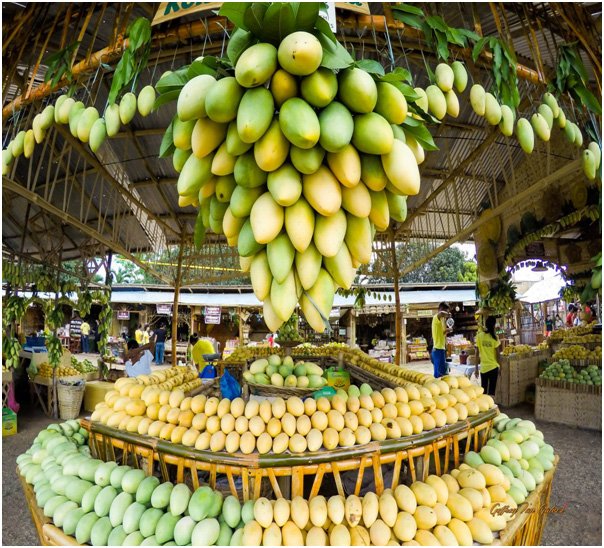 image source
The Philippines: as diverse as the place and it's people, so are its mangoes. Yesterday I posted an article about My Day at the Higalaay Garden Show and Agri Fair and I was able to buy a kilo of yellow mangoes for $2, quite expensive than the usual normal price but since it's not mango season, it is understandable.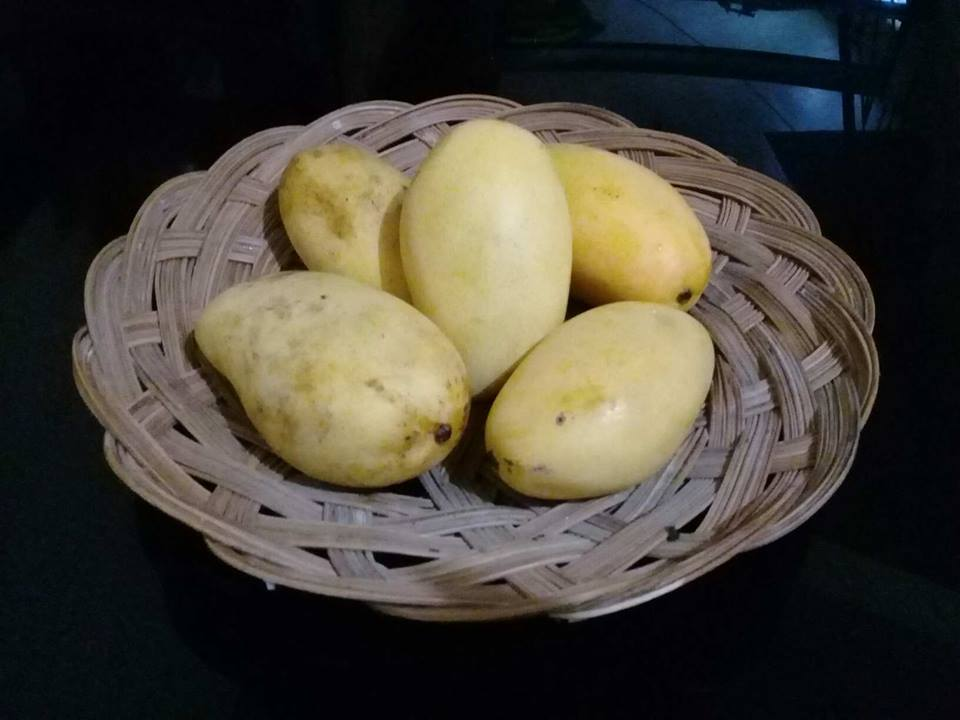 This is what I bought for $2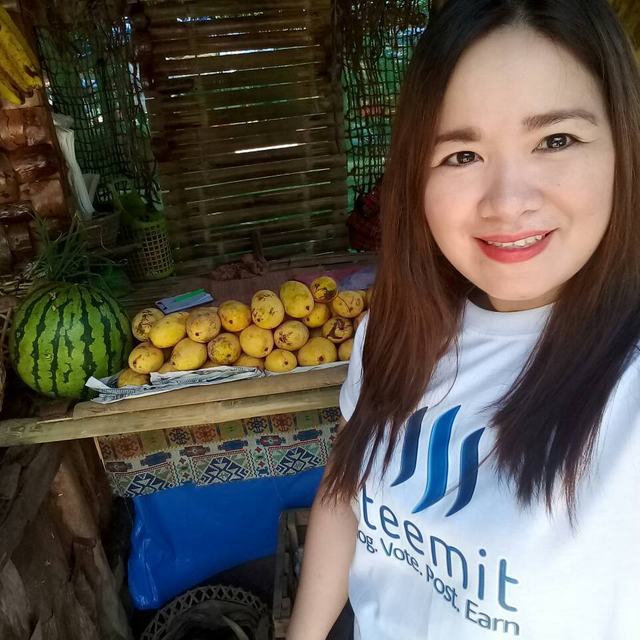 Mango or Mangifera indica originated in India and has become the national fruit of the Philippines. It has evolved into different types and has long been part of the Philippine dessert, snack and even used in appetizers and main dishes. The biggest mango in the world according to the Guinness Book of World Records was harvested by Mr. and Mrs. Sergio Bodiongan of Iligan City, Philippines. The mango weighed 3.5 kilos (7.7 lbs).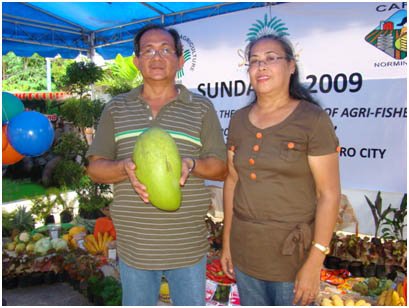 General Benefits of Mangoes
Mangoes are rich in antioxidants that are known to protect against cancer. It also has fiber that helps prevent indigestion, lowers cholesterol and may aid in diabetes. They are also known to prevent heat stroke, promote healthy skin and eyes as well as boost the immune system with it's high vitamin C content.
Here is a breakdown of its nutrients by care2.com
One cup (225 grams contain) contains the following. Percentages apply to daily value.
105 calories
76 percent vitamin C (antioxidant and immune booster)
25 percent vitamin A (antioxidant and vision)
11 percent vitamin B6 plus other B vitamins (hormone production in brain and heart disease prevention)
9 percent healthy probiotic fiber
9 percent copper (copper is a co-factor for many vital enzymes plus production of red blood cells)
7 percent potassium (to balance out our high sodium intake)
4 percent magnesium
Below are the different kinds of Philippine Mangoes:
1. Carabao Mango (Manggang Kalabaw)
The popular Philippine variety is the Carabao Mango, or known as champagne mango, sour and green when raw but orange-yellow and very sweet when ripe. It's flesh is very tender, soft and juicy with very little fiber or none at all. However the carabao mango has evolved into different strains that are popular and exported worldwide.
Different Popular Strains of the Sweetest Carabao Mangoes
But before we dig in to the kinds of carabao mango strains, we need to know how the sweetness of the fruit is measured. According to healthy-vegetable-gardening.com:
A brix scale helps you to identify quality food. It measures solids in the sap, which includes sugars AND valuable minerals and trace minerals.
Another information from The Guimaras National Crop Research Development and Production Support Center (GNCRDPSC), published in philstar.com:
Brix is the sugar content of an aqueous solution. One degree Brix is one gram of sucrose in 100 g of solution and represents the strength of the solution as percentage by mass.
Philippine regions take pride in their mango produce and it's always a competition on which mango is the sweetest of all.
Guimaras' Super Galila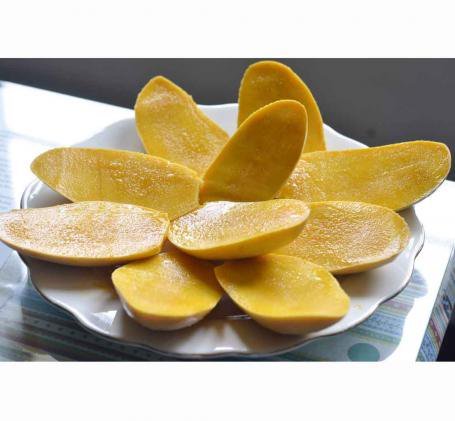 image source
Guimaras is a small island province of the Western Visayas east of Iloilo City, Philippines. It's mango has been famous for being served at the White House and Buckingham Palace because of it's sweetness. Every year Guimaras celebrates it's Manggahan Festival every May. This mango when ripe is overly sweet, it's like tasting sugar juice. It has a yellow to orange skin and firm orange flesh when ripe. The Super Galila has 22.3 °Bx.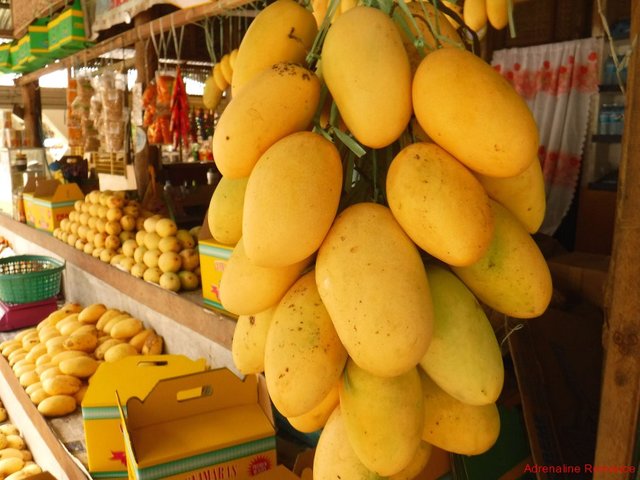 image source
Zambales' Sweet Elena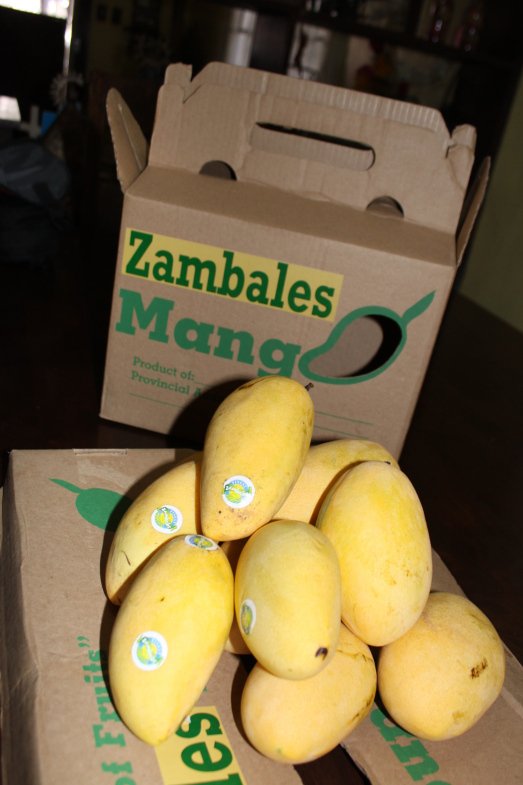 image source
A competitor of the Guimaras mango this boasts of the sweetest too, found in Sta. Cruz, Zambales, Philippines. It was awarded as the sweetest in the world for three (3) consecutive years. The Sweet Elena boasts of a heavier flesh and superior in it's physical appearance. The Sweet Elena strain has 18.98 °Bx.
Guimaras' Talaban and Fresco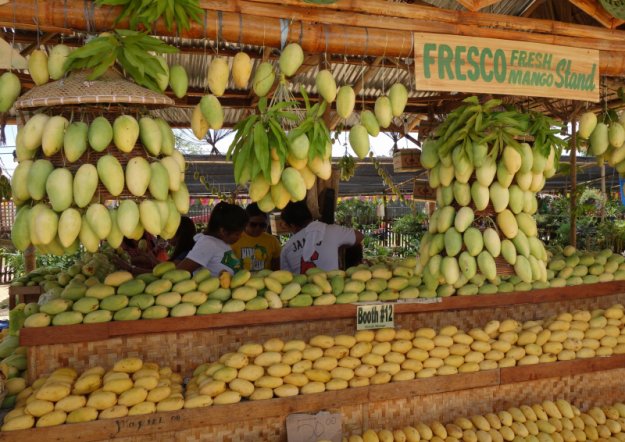 image source
These are mangoes also produced by Guimaras farms and well known and identified as ideal for export worldwide. It's appearance is similar to the Super Galila but a lower brix index than that of the Sweet Elena.
MMSU Gold
Produced in the province of Ilocos, particularly harvested in Alaminos, Pangasinan. It's flesh and skin has a yellow color and the size is usually medium to large. The mango has a thin firm skin, very sweet and juicy flesh. It has a brix of 18 °.
There are more strains of Carabao Mangoes which includes the Cebu, GES 73', GES 77', GES 84', GES 85', Efondo, Corcino, Prima, JTA Sweet, and P1-King Rodolfo.
Guimaras and Zambales both annually hold their mango festivals.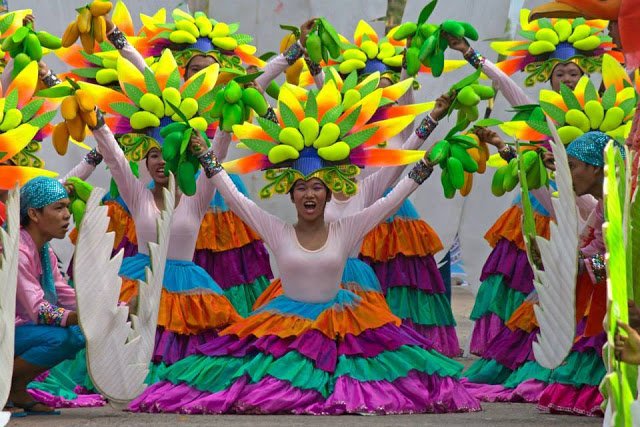 Manggahan Festival of Guimaras is celebrated in May when harvests are abundant
image source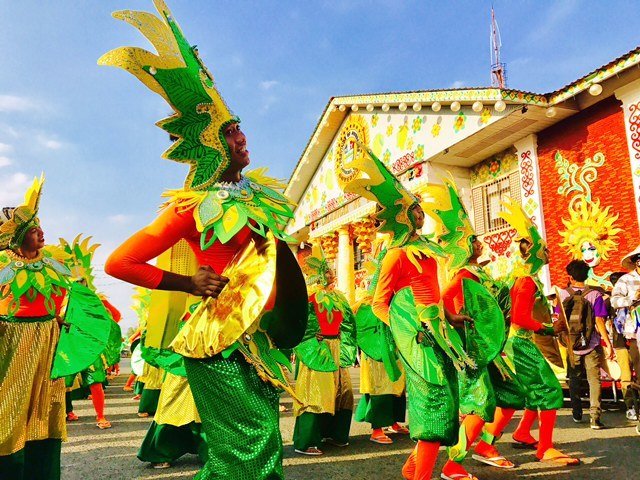 Mango Festival of Zambales is celebrated in April
image source
2. Indian Mango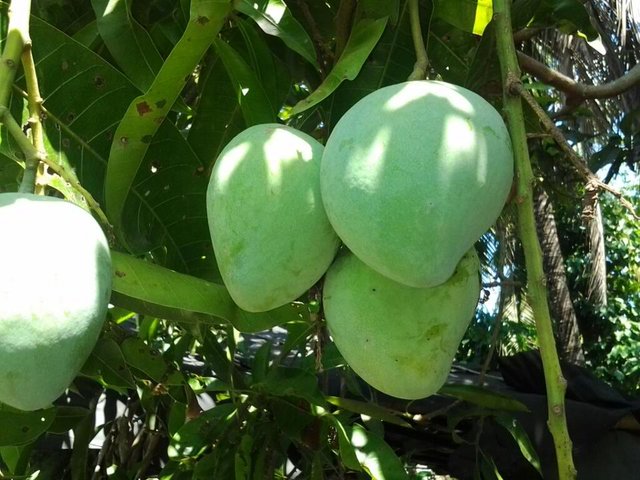 image source
This mango came from India's Alphonso Mango. Best when eaten raw, this mango grows anywhere most particularly popular in the suburbs. The fruit is round in shape, with it's thick flesh, slightly tart, firm and fibrous flesh are popular and mostly requested as street food.
3. Apple Mango
Similar to the characteristics of the Indian mango, the Apple Mango is much bigger and with a reddish tint on the top part of the of the fruit similar to the color of the red apple.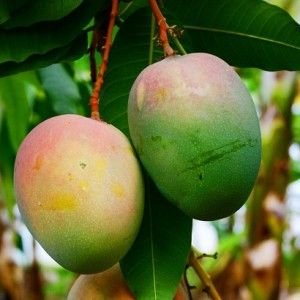 image source
4. Horse Mango (Manggang Kabayo)
The shape of this mango is elongated and is usually large sized. It is also best eaten raw and has a tartly sweet taste. It has a firm flesh and large seed.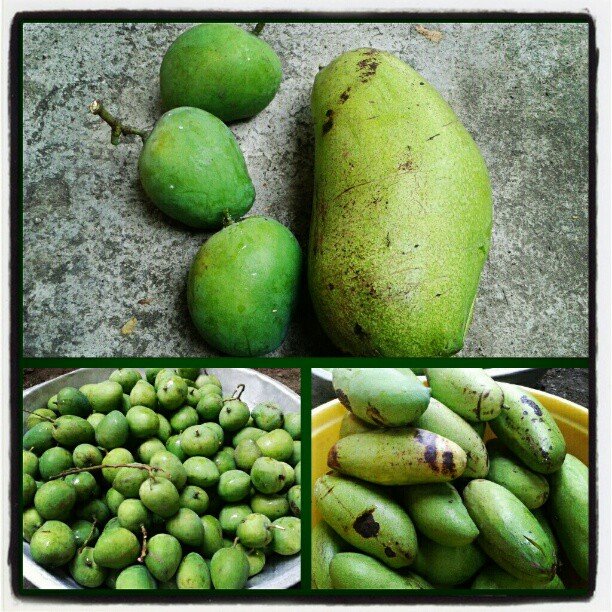 Indian Mango vs Horse Mango
image source
5. Pajo or Pahutan Mango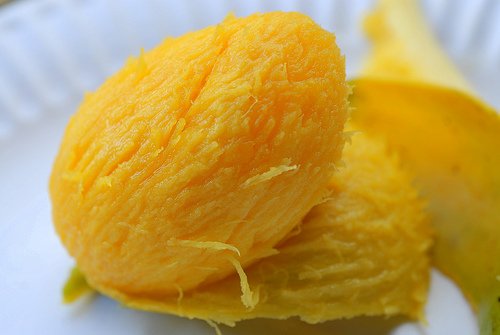 image source
This small mango is very sweet, juicy but very fibrous. It has a thick flesh and the way to eat it is to use your hands. It would be impossible to use any cutlery because of the fibers and the almost absence of flesh.
6. Evergreen Mango
This type retains in green color when ripe, and you can tell if it's overripe if you notice the yellow specks around the fruit. This mango variety is only found in Tangub City, Misamis Occidenatal, Philippines. It has a round shape and it's taste and texture is similar to the carabao mango. It is also very sweet with a tender juicy orange flesh.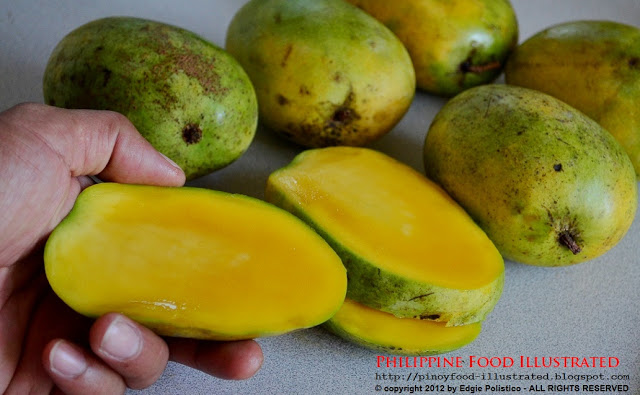 There are more varieties of Philippine Mangoes that are yet to be recognized nationwide. Almost each region of the Philippines have their own native mangoes. But nevertheless they are all healthy and delicious to eat whether ripe, raw or cooked.
Filipinos love to pair their green raw mango with a sauteed shrimp paste called bagoong.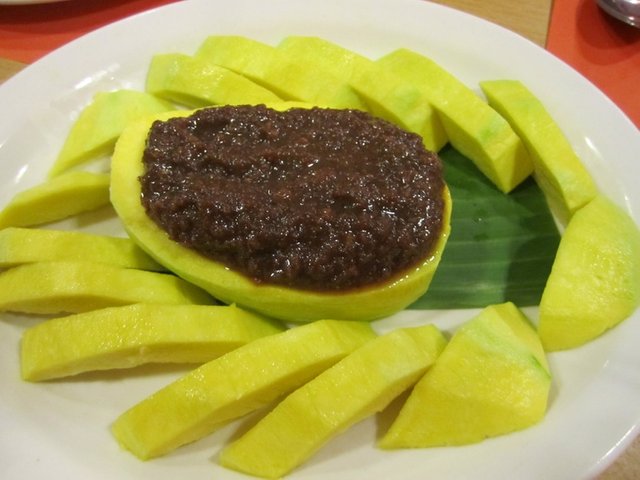 image source
But for me, the best partner in eating a ripe mango is to pair it with sticky rice wrapped in banana leaf we call suman.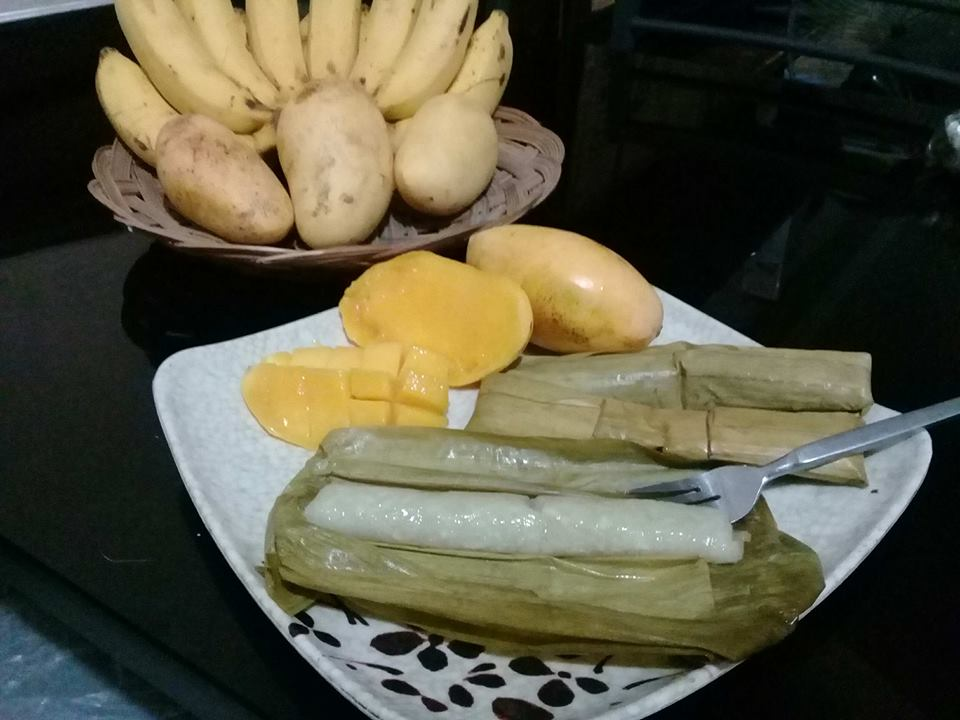 So give in to your craving, go crazy over MANGOES!!!
Happy Eating!!!


Follow me @shellany
sources:
http://panlasangpinoy.com/2010/01/25/another-world-record-for-the-biggest-mango/
http://www.philstar.com/agriculture/2016/01/03/1538636/guimaras-super-galila-sweetest-carabao-mango
http://www.mangoseedling.com/mangofacts.html
http://www.mixph.com/sweet-elena-mango-the-sweetest-mango-variety/
http://pinoyfoodillustrated.blogspot.com/2012/12/evergreen-mango.html
http://www.philstar.com/agriculture/12216/pride-ilocandia