Now THAT'S a manly meal!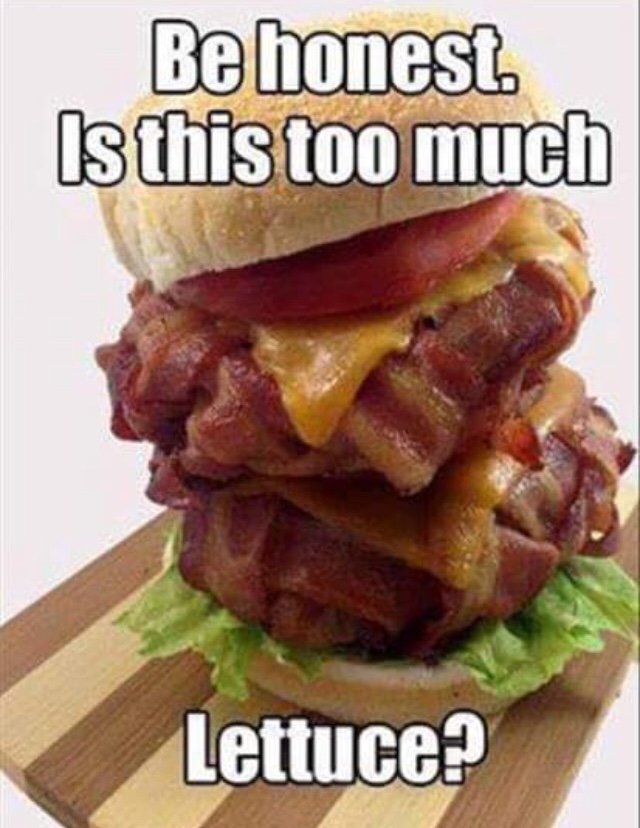 My wife is on a diet where carbs are a no-no, and fat and protein is the bomb, so lately I've been eating a lot more bacon. I definitely can't complain. I'm definitely no vegetarian. I should probably cut back on my carbs, though. Less pop and chocolate might be a decent way to go.
Bring on more bacon!