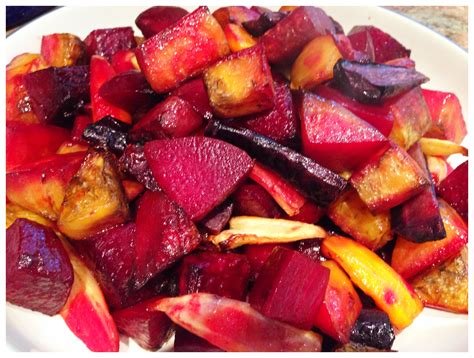 I have used Beets, Carrots and Onions. You can add green beans sweet, potatoe, yam, etc You get it.
Dice and saute over medium heat with little oil for about 3 min- do the beets separately to avoid making everything purple.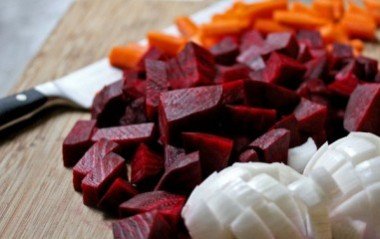 Put about a cup Vegetable stock in a deep pot - for about 300gms of diced roots. Add everything. Close and let it cook on slow till 10 min.
Season and stir on high flame. There should be little stock left. Take off and let it settle for about a minute.
Enjoy