I had to do something with all of these luscious blackberries... So I made this delicious super-easy Wild Blackberry Crisp! The best thing about this recipe is it's simplicity, and that you can use any berries/fruit.
Yesterday my husband @peppernickel, brother @cbenvenutti, and I went blackberry picking on a dirt road near my husband's family's farm. If you are interested in some beautiful pics and the full story check it out here.
Recipe and instruction below!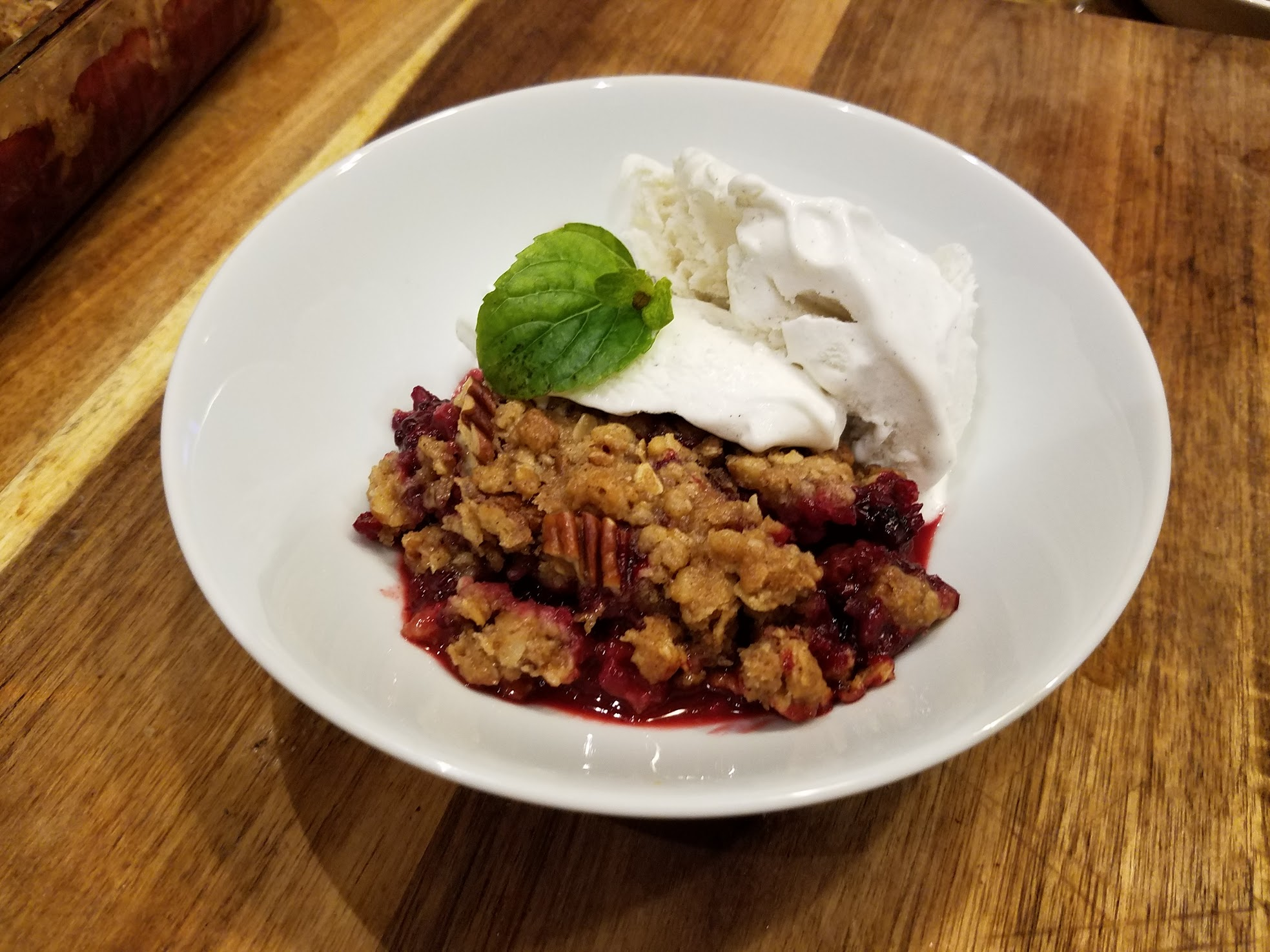 ---
Recipe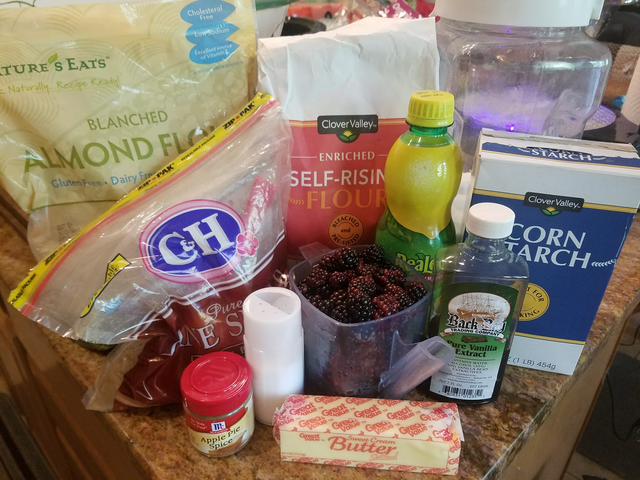 Ingredients:
6 cups fresh blackberries (you can use frozen, or whichever berries you would like!)
1/2 cup sugar
1 tbsp cornstarch
1/4 - 1/2 cup almond flour (optional)
1 tbs water
1 1/2 tsp lemon juice
2 tsp vanilla
1 1/2 tsp apple pie spice
1/4 tsp salt
1 1/2 cups granola
3/4 cups flour
1/2 cup brown sugar
1/2 - 1 cup pecan pieces
3/4 cup cold butter or margarine (1 1/2 sticks)
✳ Totally optional, but who doesn't like eating their berry crisp with ice cream?! 🍦
Directions:
Make sure to preheat your oven to 375 F.
Since these were wild berries, and bugs are disgusting, I went ahead and soaked my berries in salt water. Just add about 2 tbsp of salt to some ice water in a bowl, and soak the berries for about 10 minutes. (If you are as mortified of bugs as I am, you can soak them a couple of times. Just make sure you don't make them too salty.)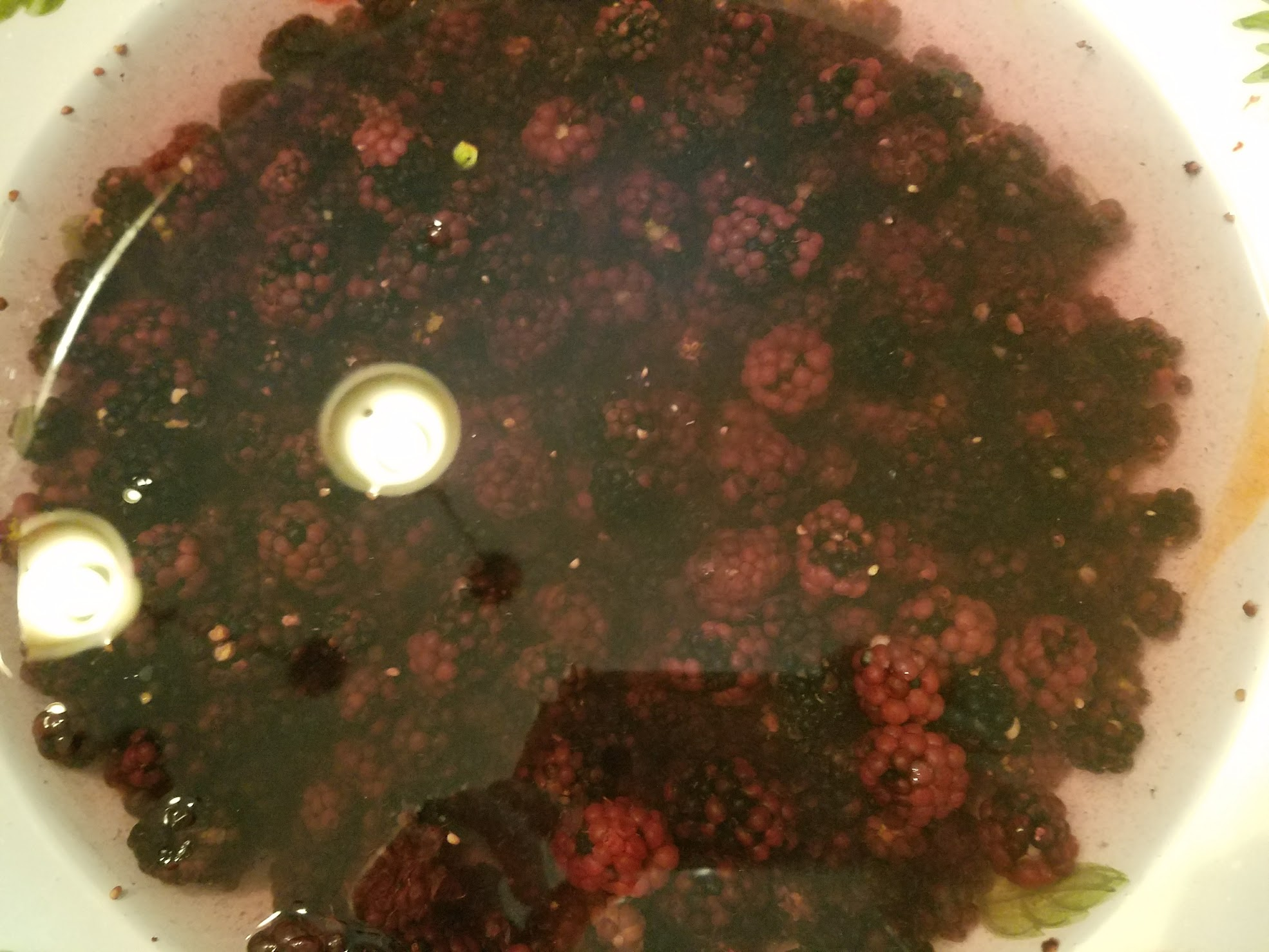 If you are still worried about bugs, you can rinse about a handful at a time.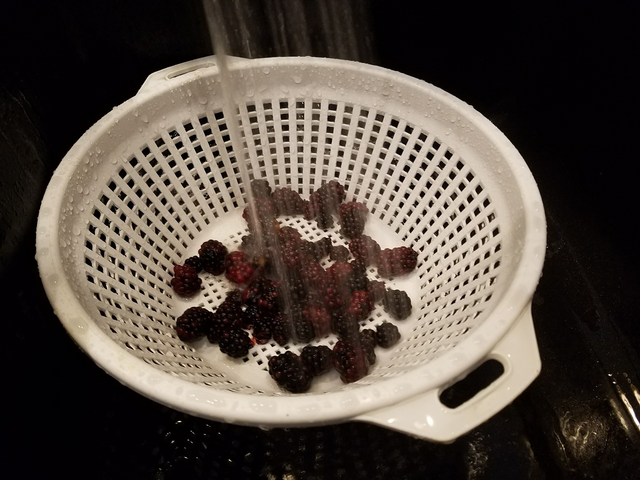 I am not about getting two million bowls out to mix the dry and wet ingredients separately ... So I just mixed the filling ingredients together in one bowl and it worked out just fine.
Mix together the berries, sugar, cornstarch, almond flour, water, lemon juice, apple pie spice, salt and vanilla. (I soaked my berries in salt so I did not add any salt to my mixture.) Mix until the berries are evenly coated.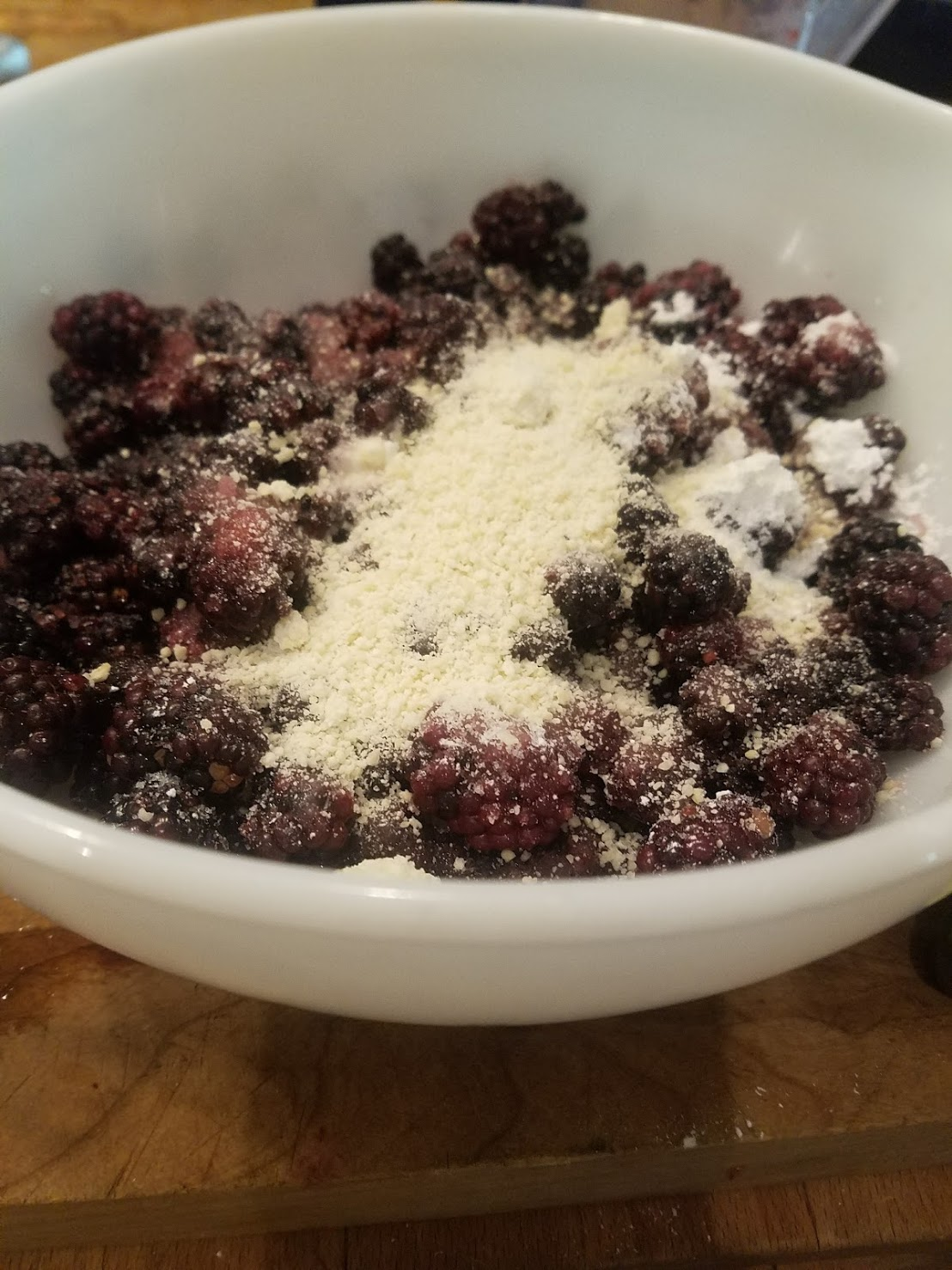 Note: The almond flour is optional. We had it on-hand and I added it to help thicken the filling and add a slight nutty flavor. You can leave it out completely, or add a little flour to your filling if you need to.
Next you are going to pour your berry mixture into your greased baking dish. (I honestly don't know what size dish this is, it's just a big one.)
Now you are going to make your topping! We had some of this delicious pre-sweetened granola on hand so I thought, why not? You can really use any sort of granola or even just oats.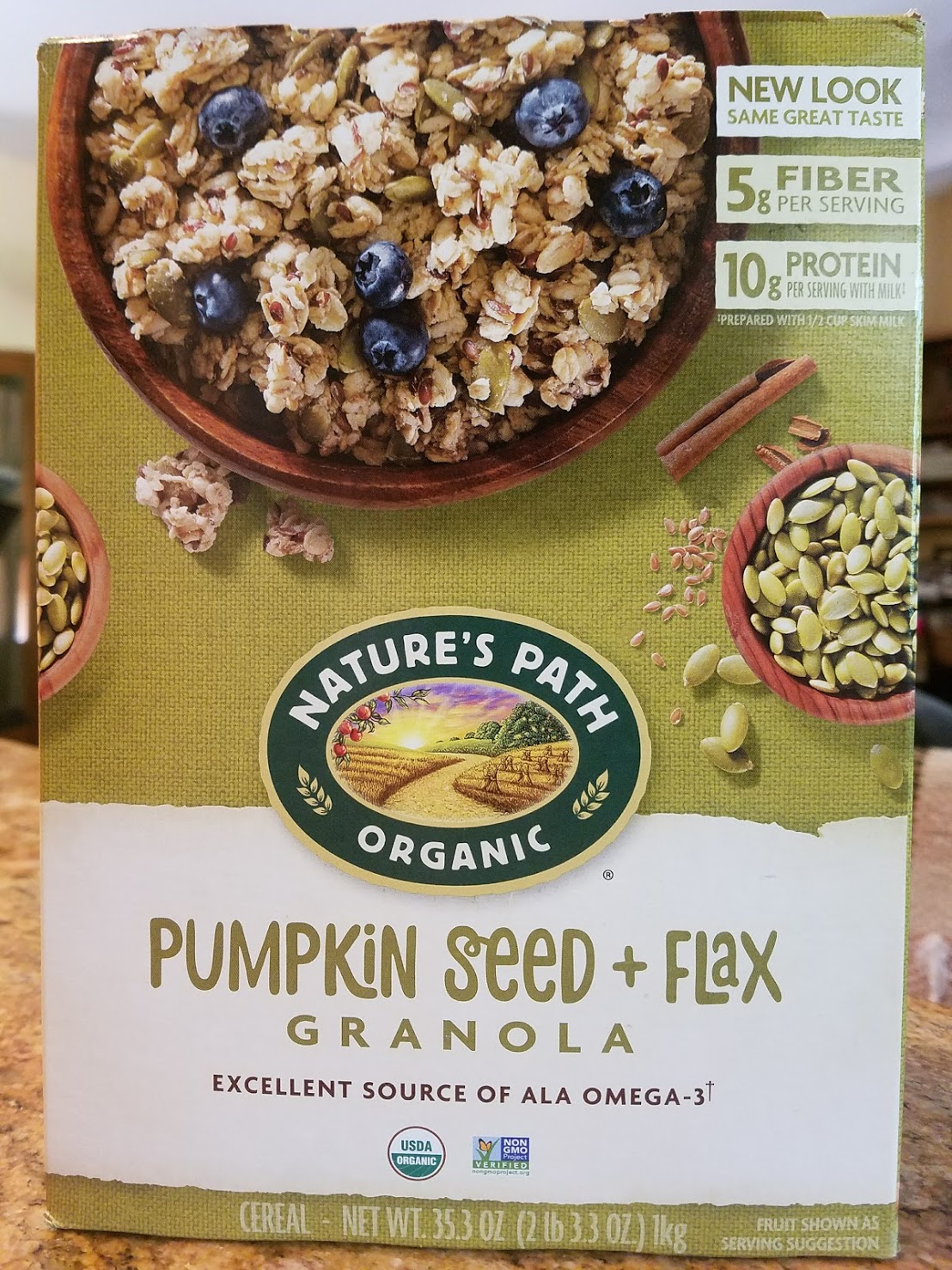 In another bowl (or the same one if you're me) mix together the granola, flour, brown sugar, and pecan pieces. Then you will cut one stick of butter in. You can use a butter cutter tool like this: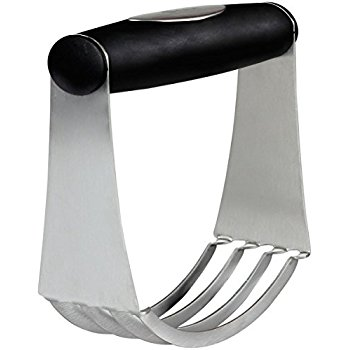 ...or you can just squish the butter in with your hands, which is the much more messy option I went for. Once your topping is the crumble-consistency you like, you will crumble it on top of your berry mixture.
You will then take the remaining 1/2 stick of butter and "dot" it on top of your crisp.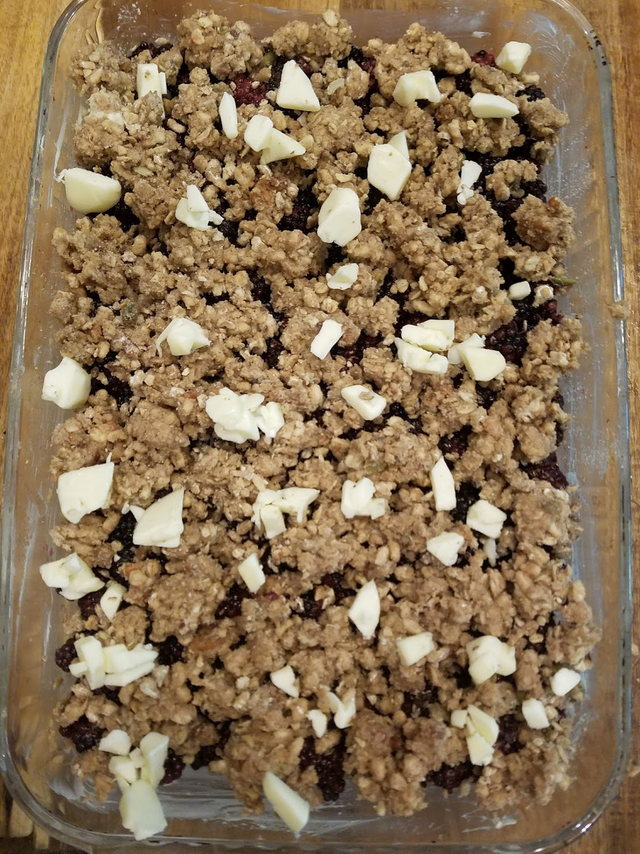 Then bake for about 30 minutes or so! (I left mine in for 40 minutes because I like the top pretty brown.)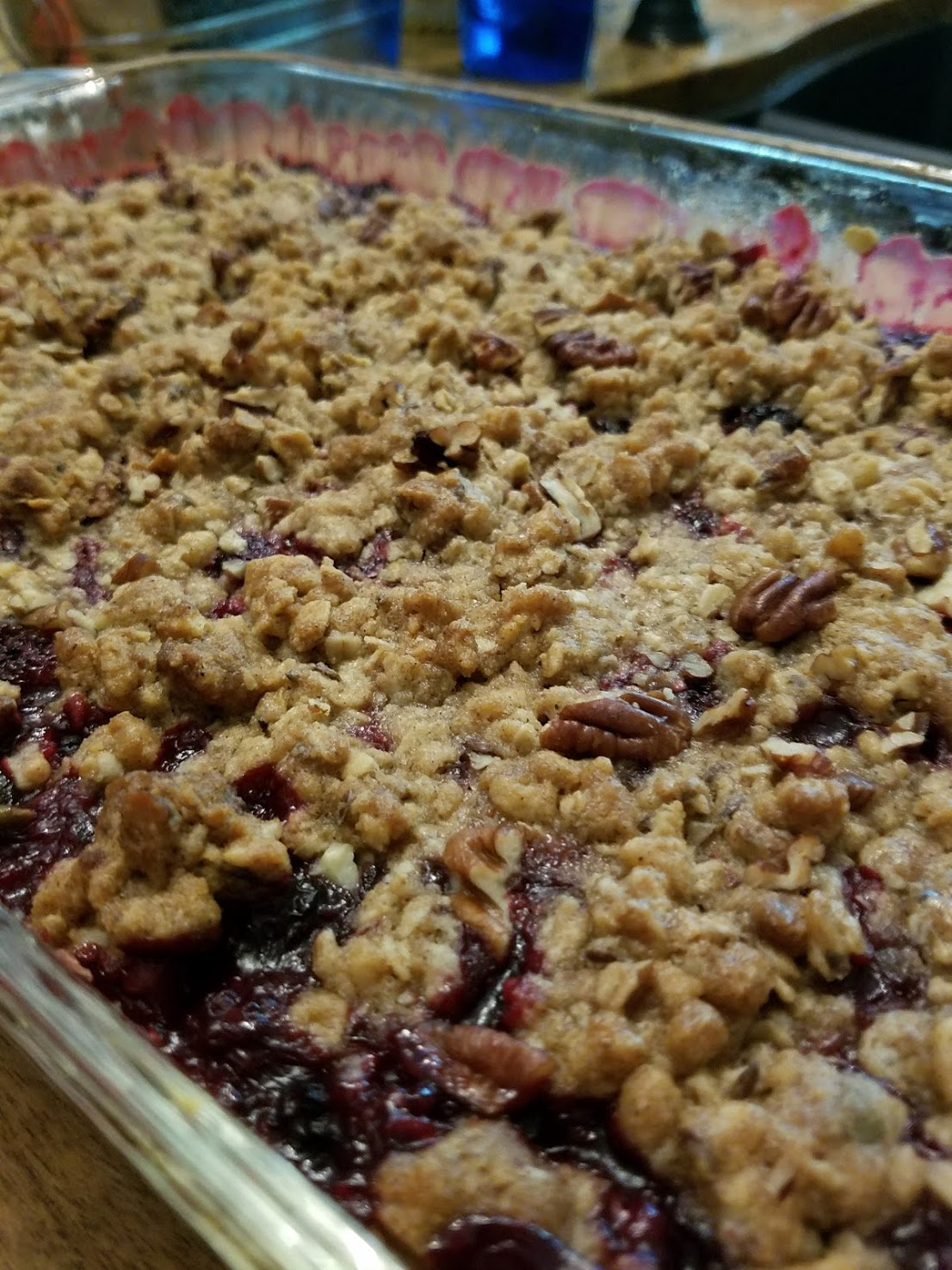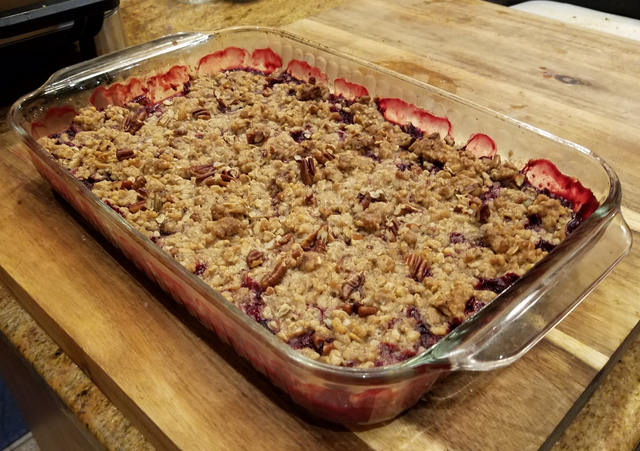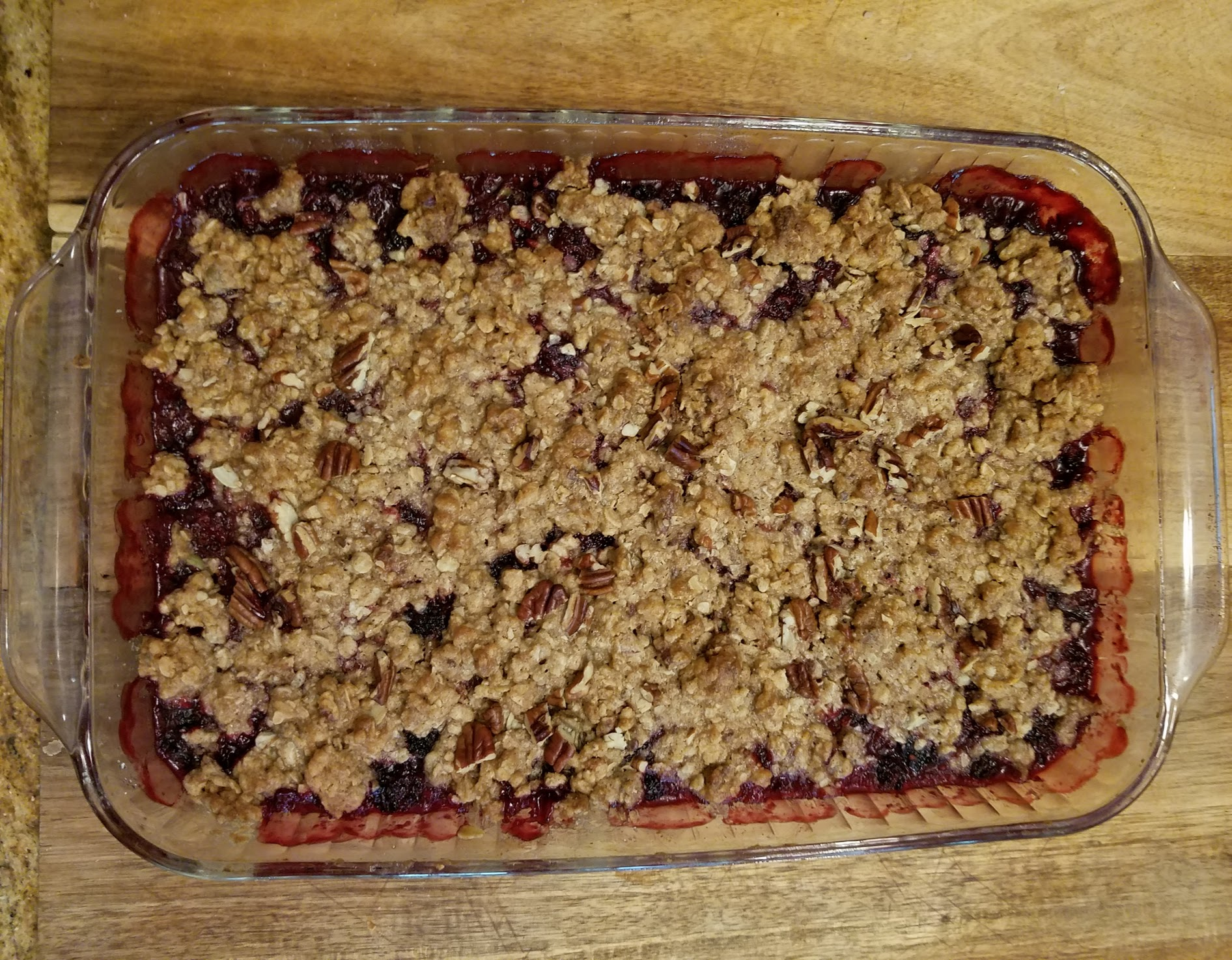 And voilà!! You have a beautiful Wild Black Berry Crisp! This was tart and delicious paired with some Vanilla Bean ice cream, and garnished with some mint grown in @cbenvenutti's aquaponic garden.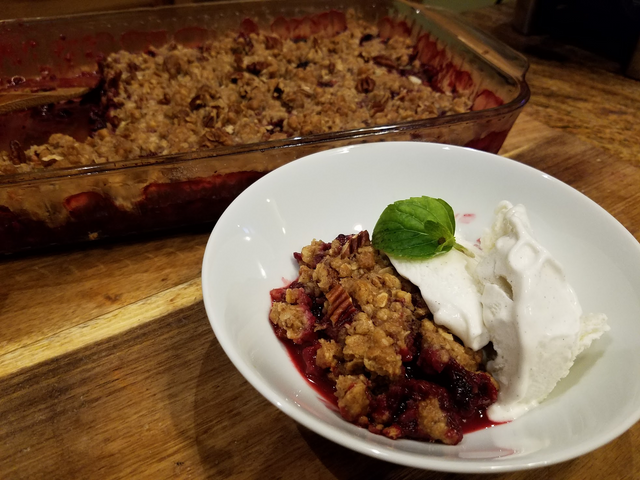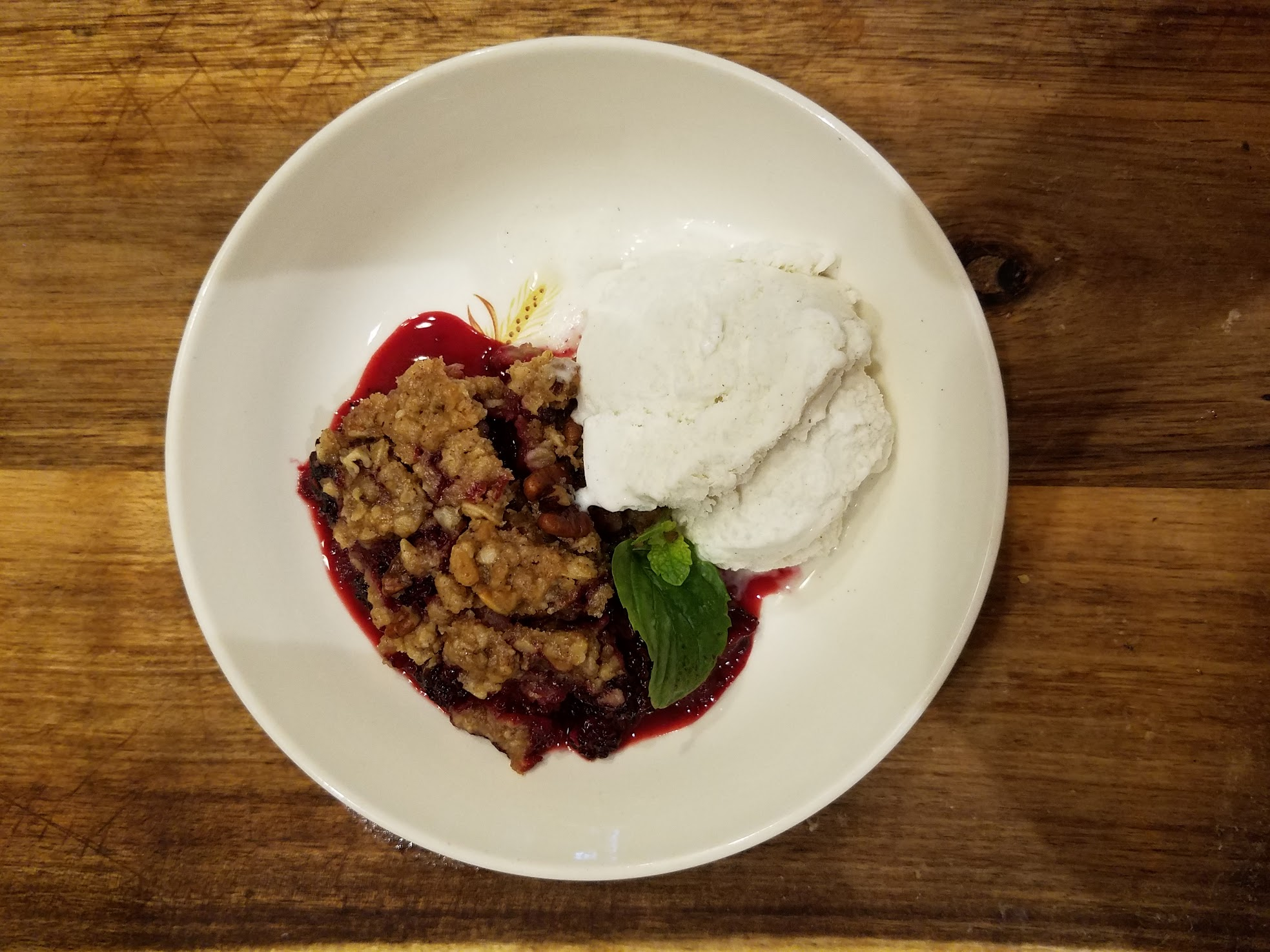 Thanks for the visit!