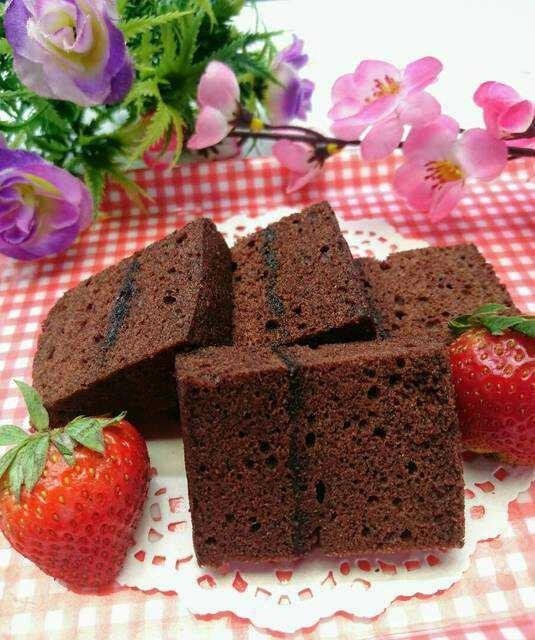 Ingredients
Material A:

750 ml egg whites
375 grams of sugar
20 gr sp / tbm

Material B:

275 gr wheat flour
75 gr cocoa powder
1 tsp baking powder
1/2 tsp vanilla powder

Material C:

200 gr dark chocolate chocolate
250 ml of vegetable oil
to taste ceres
Steps
Whisk the egg whites until fluffy. Enter the sugar little by little while continuing to be shaken. Add tbm/sp, shake it back until thickened.


Enter the material b bit by bit until blended, pour the material c stir slowly with a spatula until well blended.


Pour half of the dough into a 24x24x7 cm baking dish first smeared with oil and baked bread paper. Steam for 20 minutes, add the ingredients.


Pour the remaining dough, steam again for 25 minutes until done.

Lift and serve. yummy...



Lets Cooking,