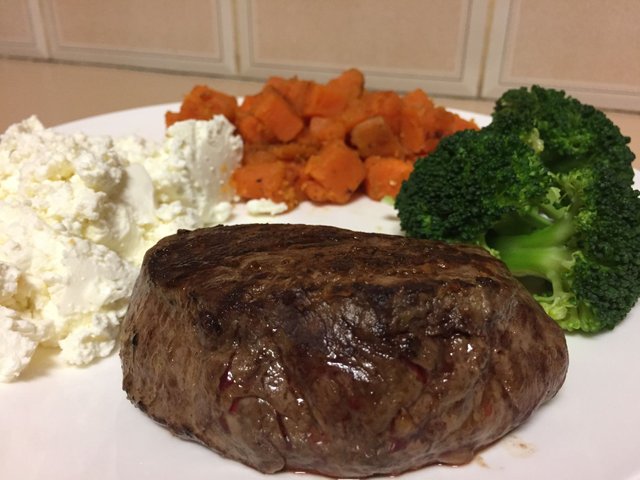 ---
I'm about to re-focus my Steemit posting to be strictly around business, entrepreneurship and marketing, so this will probably be one of the last food photos I post for a while, but this steak was so damn delicious I couldn't help myself.
There's a butcher near where I live that has some of the most amazing beef you'll ever taste, and the best part is that they cut steak to order, right in front of you, then vac-seal it up so that it stays fresh in the fridge.
My folks think I'm being extravagant when I talk about eating eye filet, and I guess it is a bit of a luxury, but the reality is that it's cheaper to eat a delicious meal like this than it is to grab McDonalds. And a heck of a lot healthier, too.
My cooking method, which almost always produces a perfect medium-rare steak is:
Bring steak to room temperature. Season and add a dollop of oil
Bring pan to high heat and sear for 90 seconds per side
Put in 180c oven for 8 minutes, take out and rest for 4, put back in for 1
---


Created with Steepshot
View in the web app