Cheddar Matza Bria, a very tasty healthy vegatarian ethnic breakfast. You have got to try!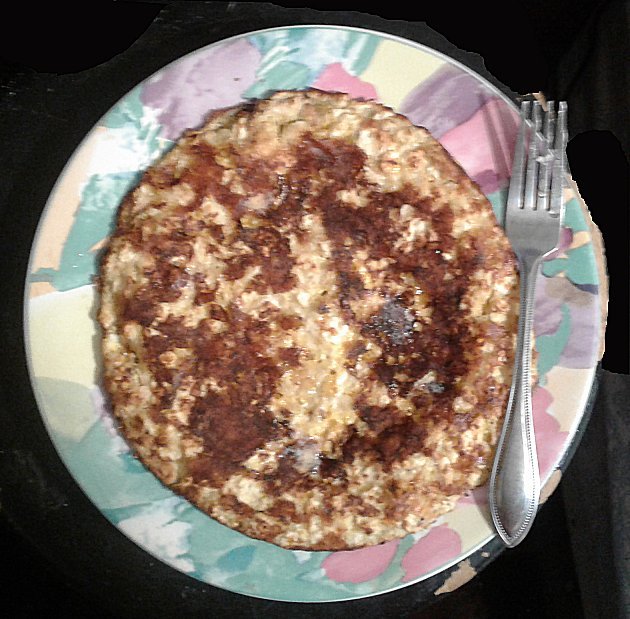 This time of year you can get Matzo Farrfel (pronounced Far Fell) in stores because of the Jewish Holiday of Passover.
The key point is to use Matza Farrela which is a not-welldone crumbled matza. Essentially Farrfel is not as crisp as matza.
Low Salt, Sugar free.
The recipe is simple:
Ingrediants:
2 eggs
1/2 cup of water
2 tablespoons dehydrated Milk
3/4 Farffell or Crumbled Matza (DON NOT USE MATZA MEAL!!!!)
1/3 OF A Cup OF Cheddar Cheese
1 tablespoon of Olive Oil or 1 teaspoon of salt free butter
Instructions:
1)Place in a large cup and mix with a fork just so everything is wet.
Spray a frying pan with no stick cooking spray.

Pour in Mixture and cover , set the heat to medium

put ingredients away, clean up and get plate, fork out,

after 4 to 5 mins use a spatula to flip , and leave uncovered

let cook for 2 more mins. Then slide off pan on to plate (put a little butter on top)

while the butter is melting and it is cooling down, clean the pan and spatula.

Enjoy (you could add salt now, but I find the cheddar has enough)

let me know how you liked it.