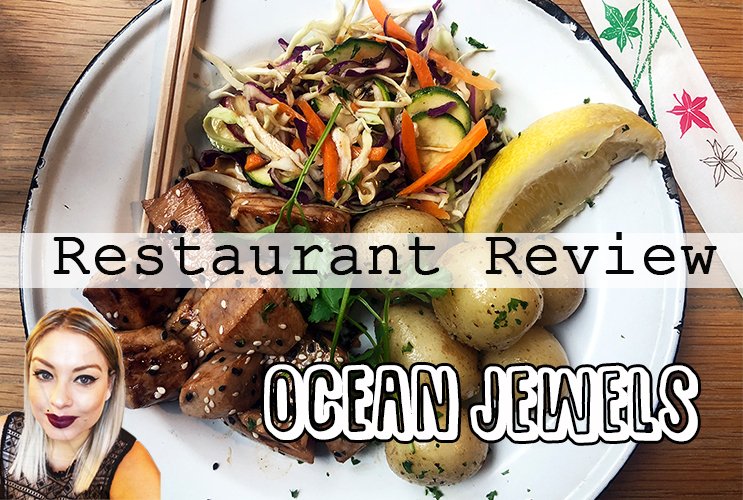 While I live near the ocean, here in Cape Town, fish is not cheap. It's definitely a bit of a treat. There's a wonderful fishery slash eatery in the road I live in, and I love to pop in every few weeks. I don't technically get a lunch hour at my job, but sometimes I just can't bear the thought of another quinoa and kale salad at my desk, where I will probably be interrupted 32 times, and I will have to warm up my camomile four times. Not fun!

I love Ocean Jewels' story. The owner, Julie, grew up as a fisherman's daughter. A few years back she started selling her fresh catches at the Biscuit Mill (which is one of the original farmers's/organic market) and made a name for herself there. When the hipster as fuck Woodstock Exchange (a great curated collection of shops and restaurants) opened, she took a spot there, and my heart sang forever!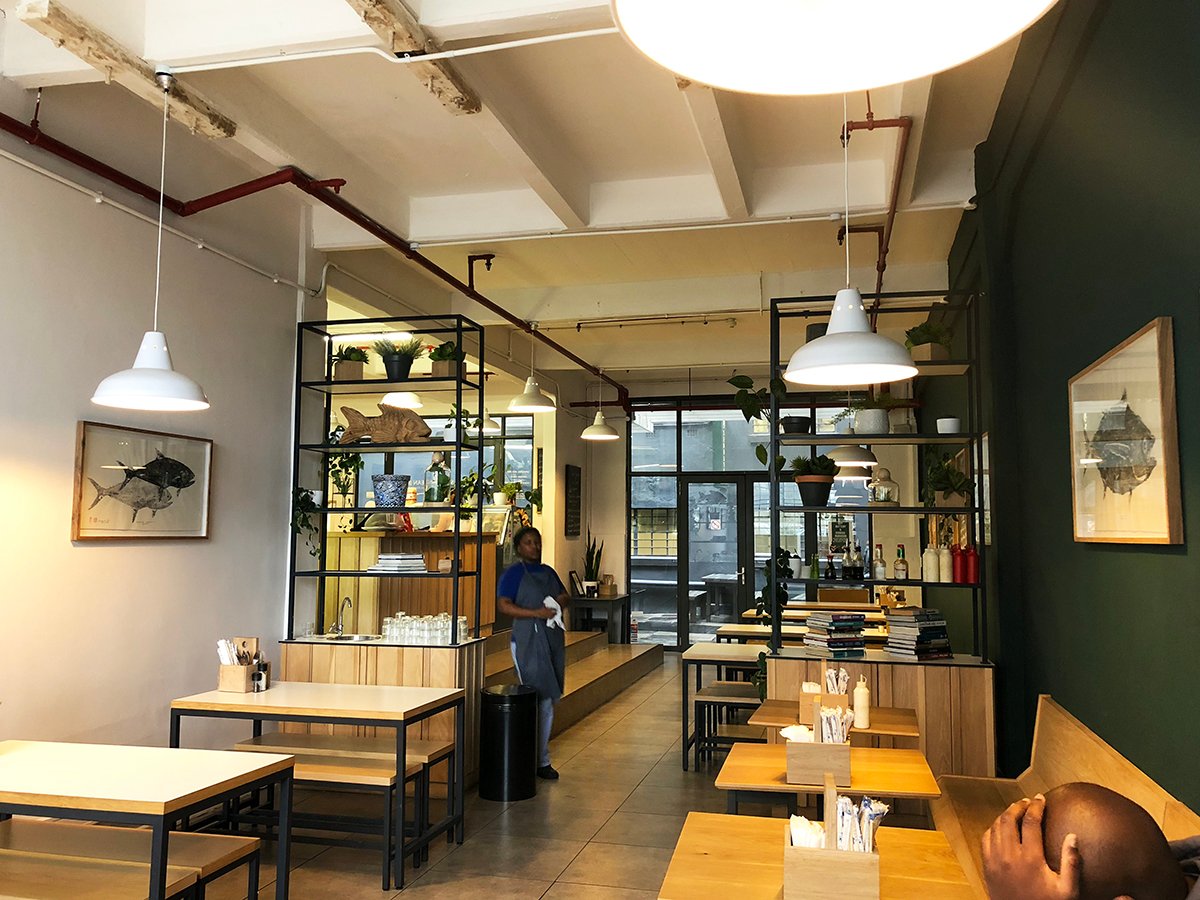 The interior is super slick with forest green walls, hand drawn posters of various fish, and PLANTS, loads of plants - so obviously I LOVE.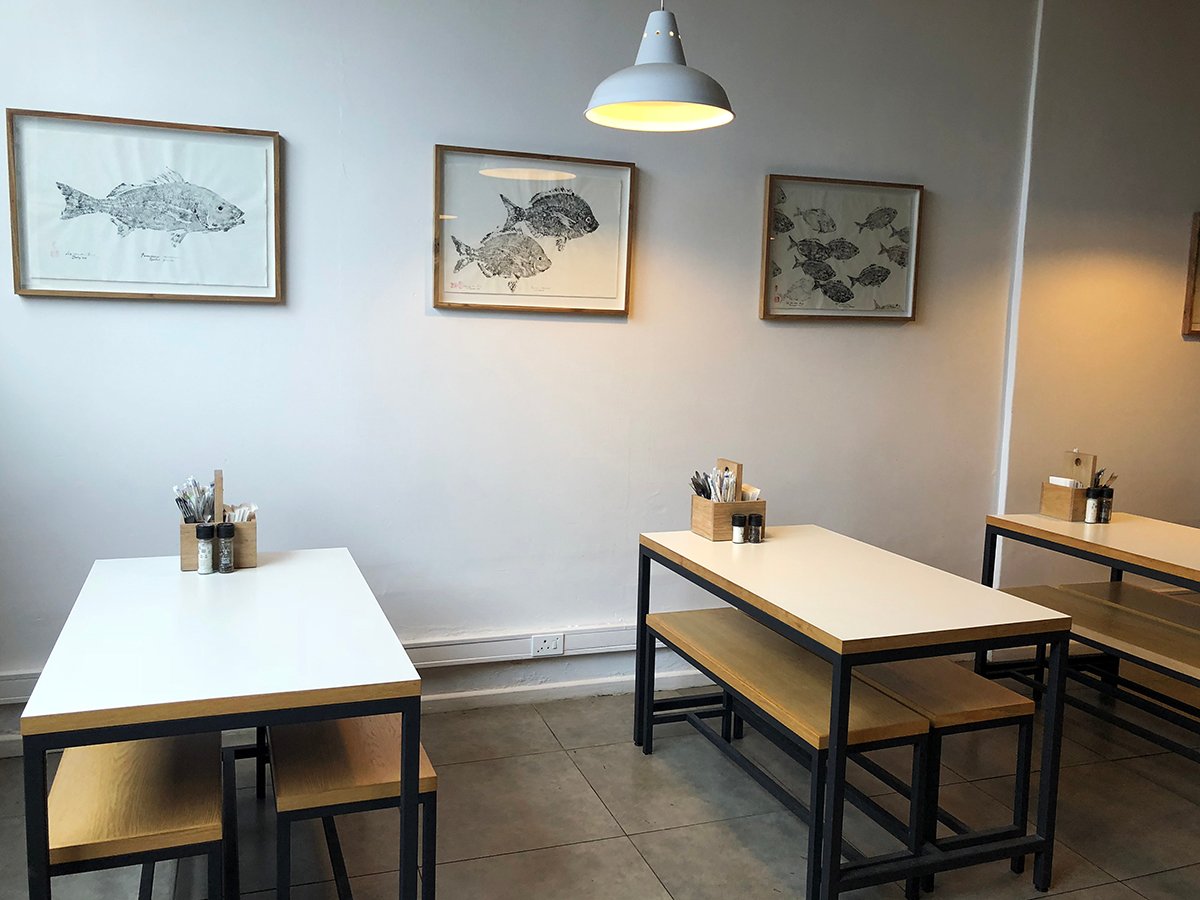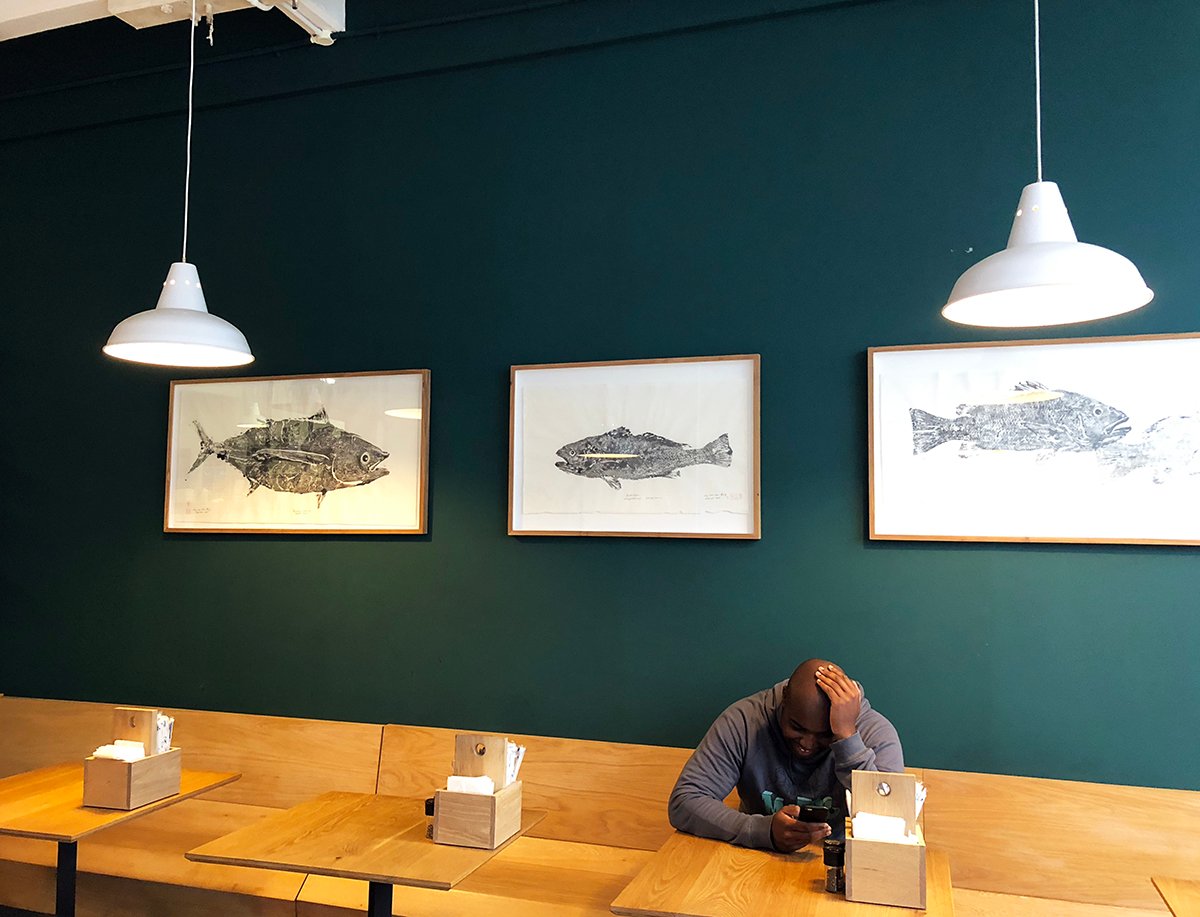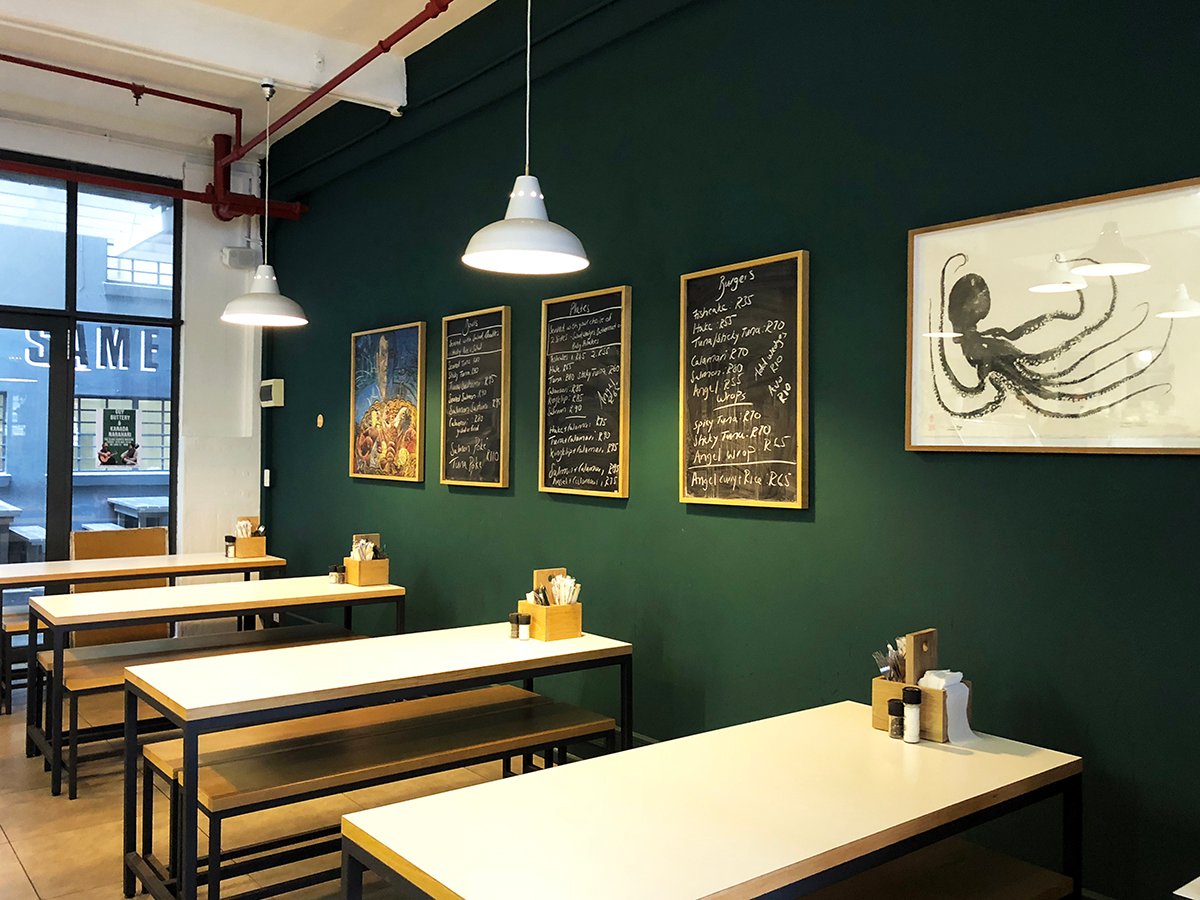 I love how you can go and get a really fantastic piece of fish and have a posh lunch if you're wanting to splurge a little, or if you're watching your wallet, some fish cakes and salad will do too. Something for everyone.
The dishes all have great Asian influences, like coriander, soy sauce and lime. The salad is an Asian slaw with a nice soy dressing and fantastically fresh veggies.
I ordered the seared tuna with salad and baby potatoes, and it was gooood. Very good. The tuna was soft, buttery and fresh, seared in a bit of soy sauce. They serve a herbed aioli that is just delicious, and I squirted that stuff all over my taters. Definitely not quinoa salad here.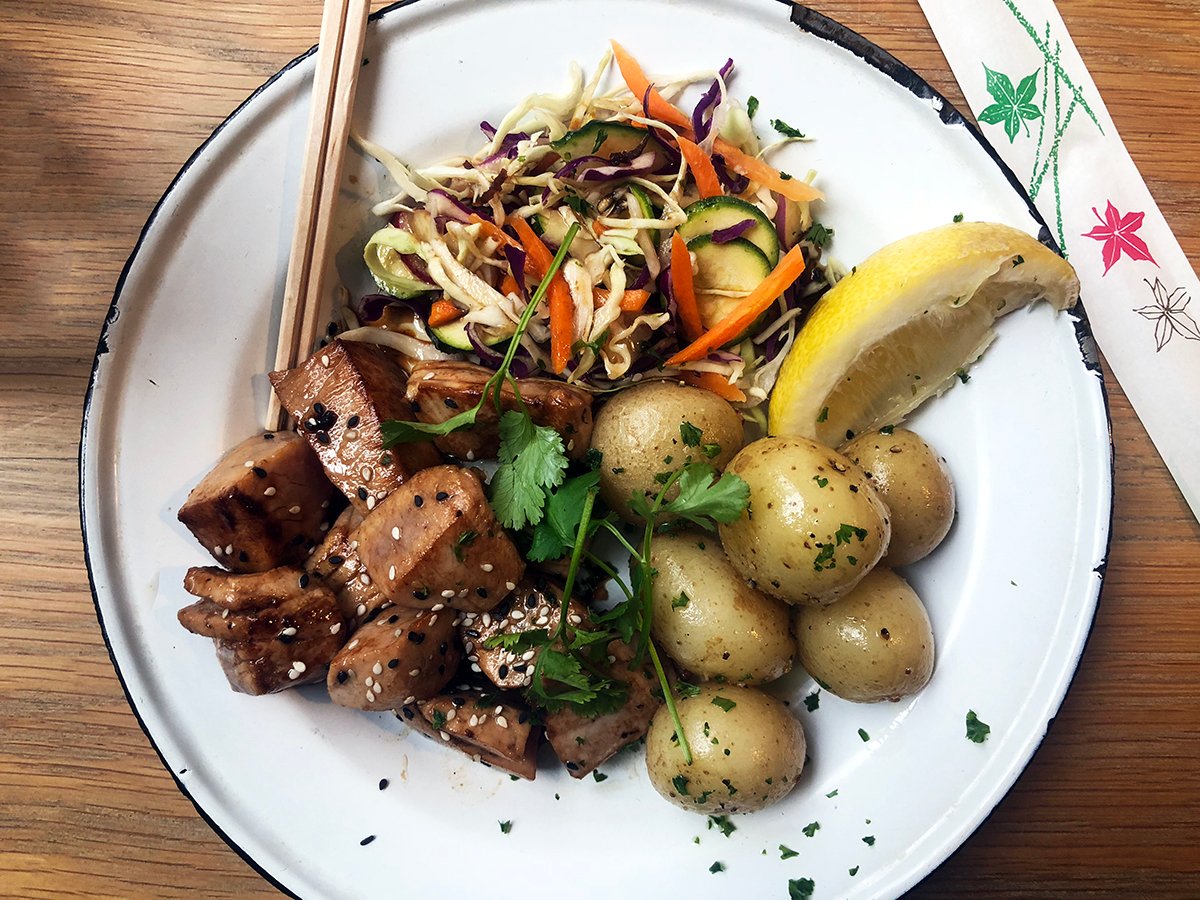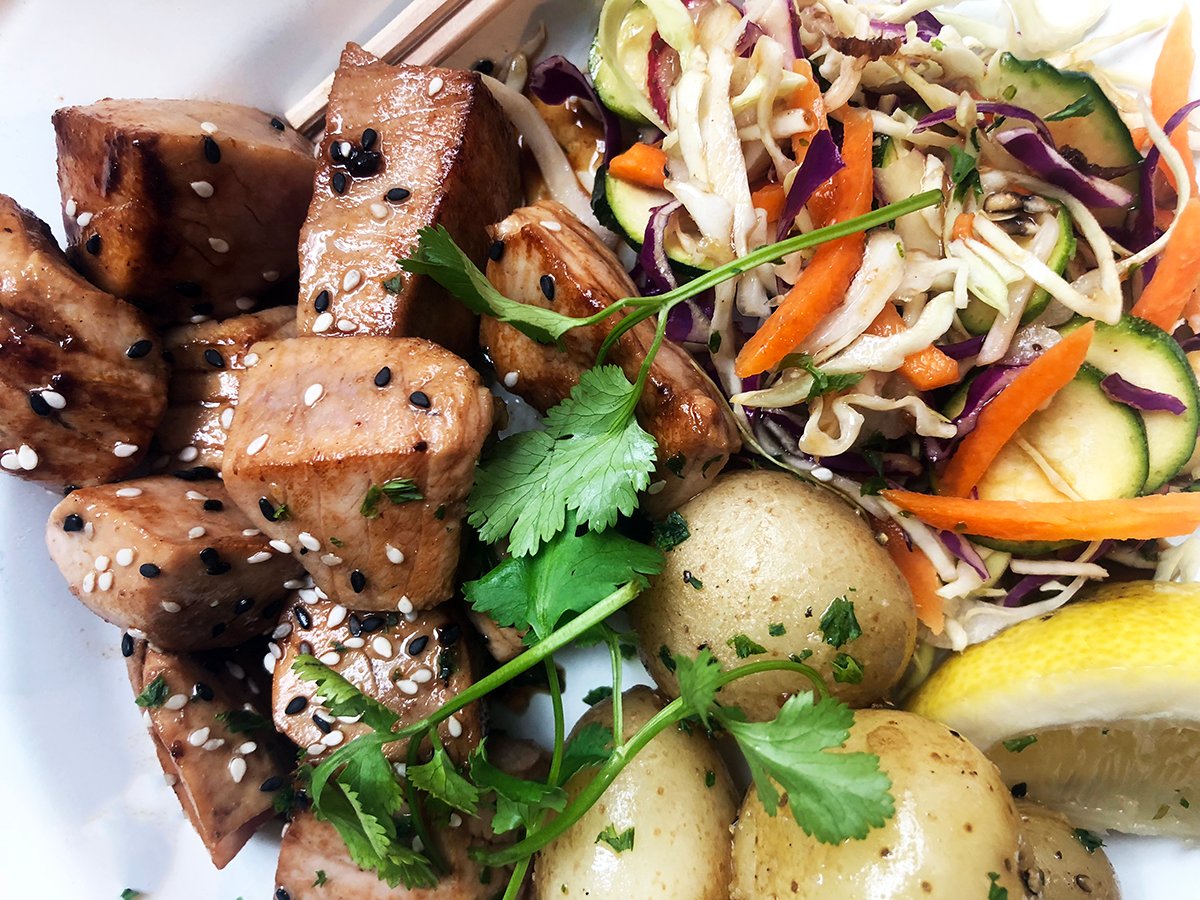 The atmosphere is lovely. A buzzing, busy environment within a well run shop. The ingredients are always fresh, and the shop is wonderfully clean. I love that you can buy fresh fish fillets to cook at home if you like.
It's close enough to be a quick break when needed, and I absolutely love going there. Five stars!
Do you like fish too? What do you think of the images?

Please consider voting for @adsactly-witness as a witness. To read what we are all about - click here