Recipe - Lemon bars
I think I made lemon bars at some point in the past... Way, waaay too long ago.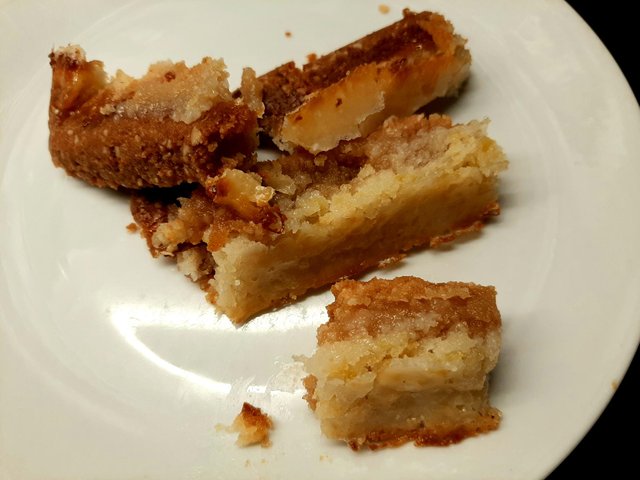 Finally, I did it again! I'd been browsing Pinterest for good lemon bar recipes and found a couple of interesting ones. I found inspiration in a few, combined their ideas, substituted things I didn't have or want, cut way back on the sugar and got to work!
Apart from getting annoyed about zesting three lemons, these bars were easy to make and they turned out great. Honestly, I'm glad I cut back so much on the sugar, because I really didn't need any more of it.
There's this one little issue though, I kinda, sorta, completely forgot to take pictures of the finished product. That is, until after I wrapped up most of it for the freezer and only had the sides left. Oops!
So, sorry for the less-attractive pictures, but you'll have to forgive me and trust me that they are well worth the trouble of zesting a couple of lemons.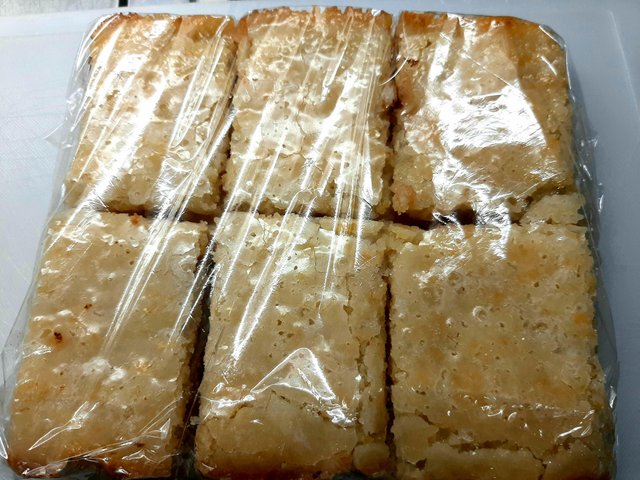 Ingredients
Bottom:
110g Coconut oil, softened
60g ground oats, 60g coconut flour
2 tbsp Coconut flour
Middle layer:
50g Powdered sugar
160g Sugar
1/2 tsp Baking powder
2 tbsp yoghurt
Glaze:
Zest and juice from 3 lemons
80 - 100g Powdered sugar
Directions
Preheat the oven to 180C.
Combine the coconut oil, ground oats, coconut flour and 50g powdered sugar. Mix until you get crumbs. Press the mixture into a baking tin or oven tray and bake in the oven for 15 minutes.
Combine the sugar, baking powder, yoghurt, lemon zest and 2/3 of the lemon juice. Mix together well and pour over the baked bottom.
Return your dish to the oven for another 25 minutes or until golden brown.
Mix together the lemon juice and powdered sugar until you get a nice glaze. Drizzle over your lemon bars when they come out of the oven.
Let your bars cool completely.
Enjoy!
---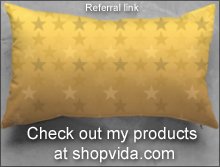 Thanks for stopping by! If you've enjoy this article, try my other sites:
|
Redbubble shop
|
Vida shop
|
Foodblog
|
Pinterest
|
Twitter
|
Patreon
|
Weku
|
|
Check out Mannabase to receive free basic income (ref link)
|