Make Your Own Pesto Sauce
Pesto is one of those things that I consider a staple in my cooking. The fresh, herbal and cheesy sauce is great for tossing pasta in, swiping on bread, or utilizing in a variety of dishes to add a pop of unique flavor. We grow basil year-round, so whenever we have an abundance, I whip up this sauce of some of my favorite flavors: garlic, basil, pine nuts, parmesan, and olive oil.
It takes less than ten minutes to whip up homemade pesto sauce, and the difference between storebought and this version is so obvious, you won't be able to stomach the storebought kind after trying this fresh, flavorful pesto.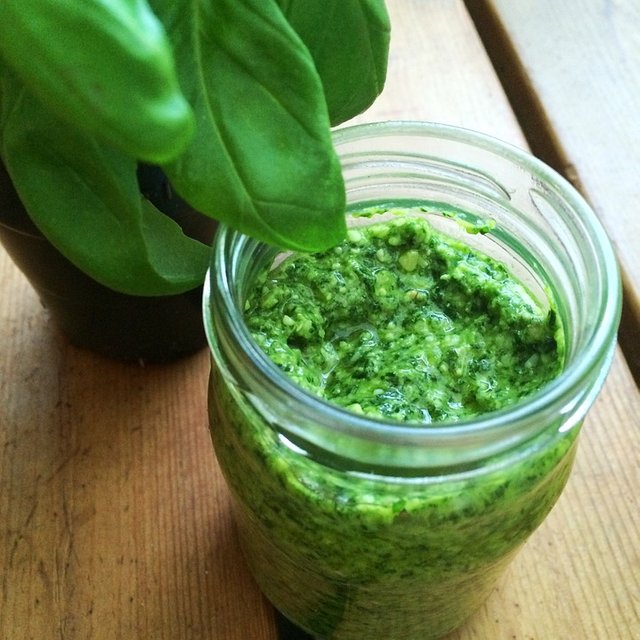 Ingredients:
2 cups fresh basil leaves
1/2 cup pine nuts
2 cloves garlic, chopped
1/2 cup extra virgin olive oil
2/3 cup parmesan cheese, freshly grated
1/4 teaspoon salt
1/4 teaspoon pepper
Add the basil, pine nuts, garlic, salt, pepper, and parmesan to the food processor and process until a coarse combination is formed.
With the food processor on low, slowly drizzle the olive oil in to the mixture. Continue running the food processor until the desired consistency is reached.
You can store this in an airtight container for up to 2 weeks.