I decided to try my hand at some new and earthy, so I made some sweet patato mash, confit duck and grilled Brussel sprouts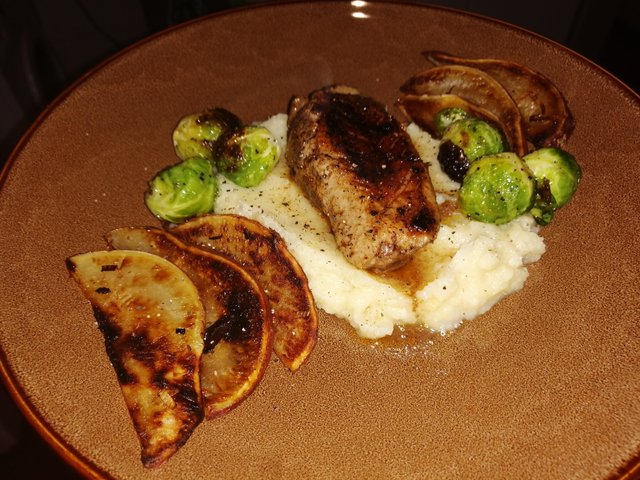 I have never made confit duck before so today I will be only explaining that as the rest is pretty much just boil and grill. The idea came from this video, by a chef from Test Kitchen. Test Kitchen is one of the best restaurants in the world and it's also located in Cape Town.
Let's get started, the word confit means "candied". It's the process of cooking meat in its own fat. This video shows how to cook duck without using duck fat, rather using the fat of the bone and skin. I only had breasts, so I only had the option of skin.

I started by scoring the skin, forming small squares. Then I rubbed the duck with some salt, pepper and coriander as in the video. When it was time to cook I set the oven to 110 degrees Celsius (225 Fahrenheit). The I added a crushed garlic clove and chopped ginger. I did not have chili so I decided to go with smoked paprika. Lastly add some water just so the duck does not stick.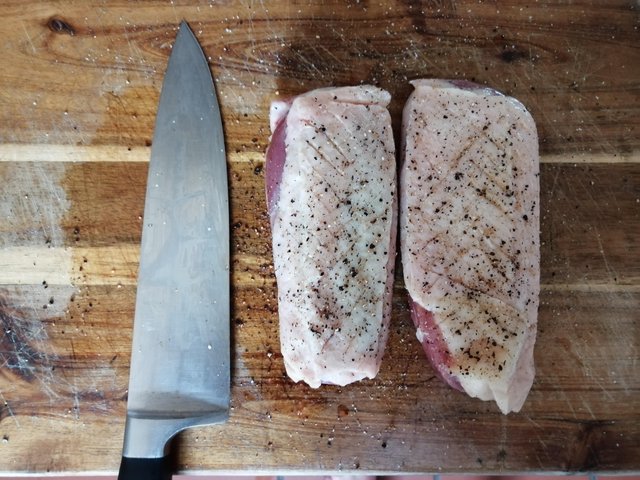 What we are gonna do now is cook it in 4 intervals of one hour and turn the duck every hour starting skin down.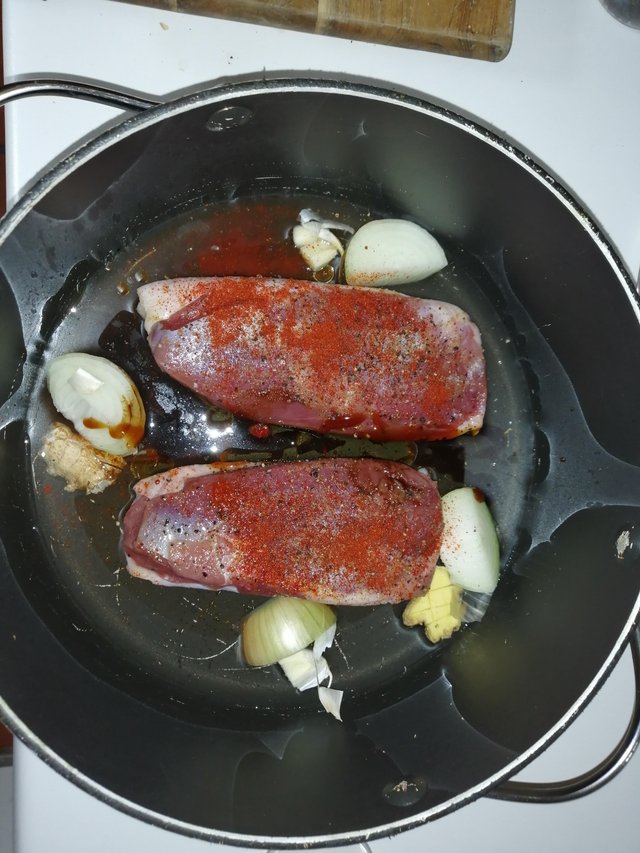 After one hour we turn it around: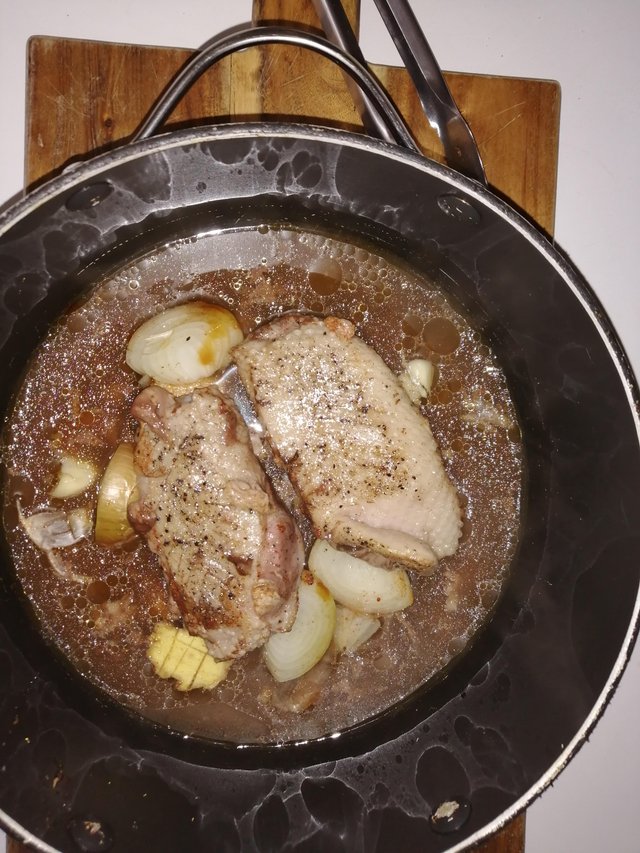 After the second our we turn again: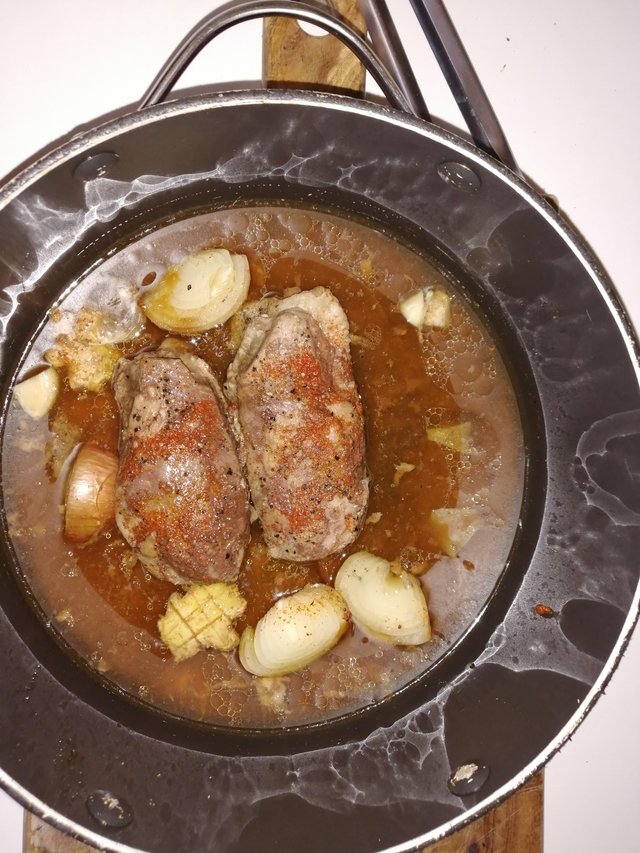 After the third hour we turn one last time: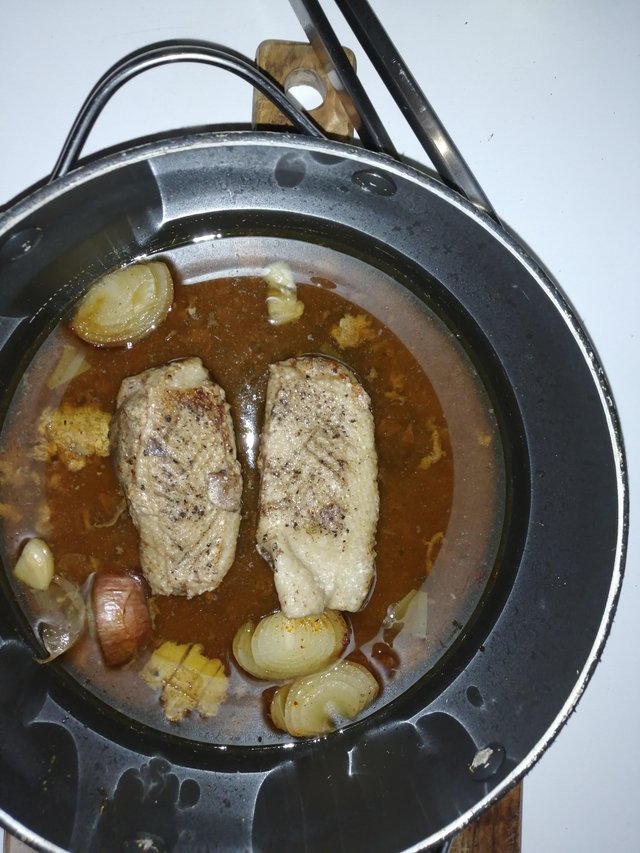 While all that was done, I mashed some sweet patato and also made some sweet patato wedges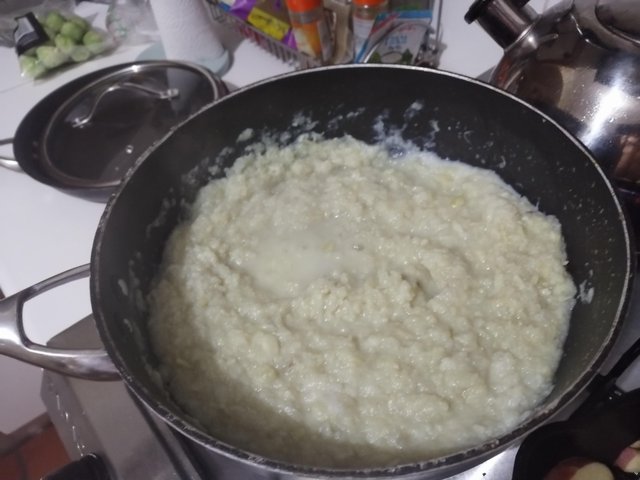 I decided to do it both ways just for a flavor and texture difference.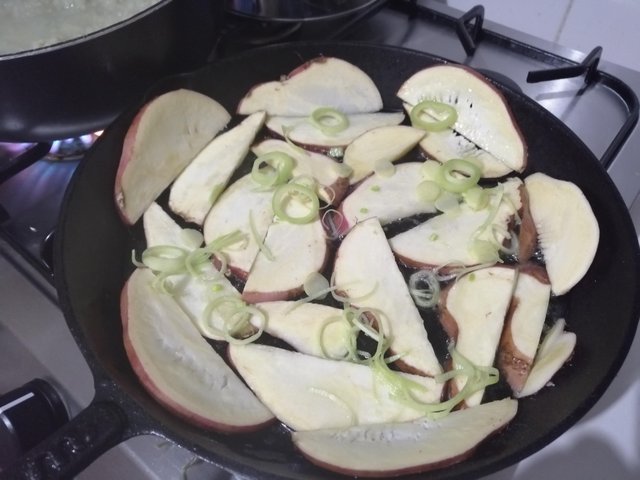 To end things off she puts the skin up and grills it, as I had breasts I decided to just to the skin in the pan.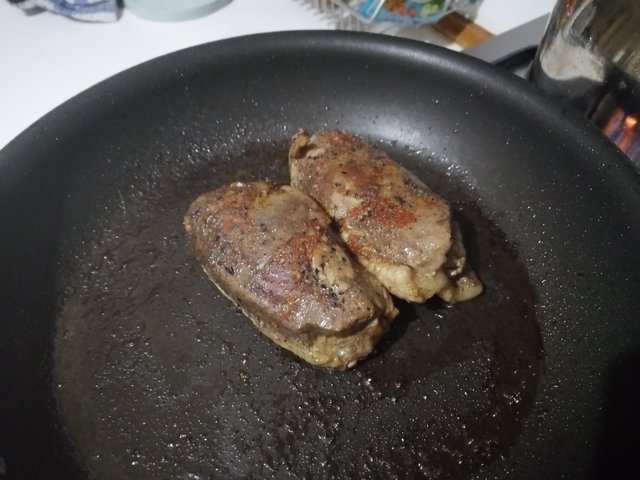 I also grilled some Brussel sprouts in the oven but alas, I forgot to take a photo. What we are left with is the final product.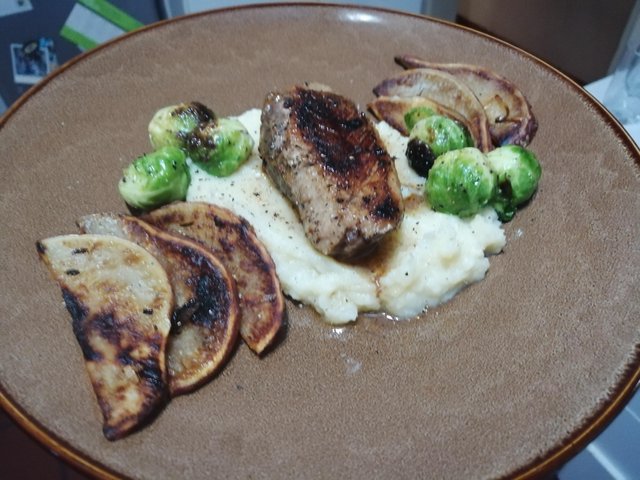 The duck did come out a bit dry, so what I suggest if you are gonna try this. Use pieces with bone for extra gelatin or use duck fat as in the traditional way. All in all it was still pretty tasty.