You are viewing a single comment's thread from:
RE: 🔥 LAST CALL TO WIN STEEM! Only 2 days left to take part in this round! [FOODspedition #20]
Name: Asopado de langostinos (soup of prawns)
Country: Venezuela
Price: 7$/ 24500bs/ 14 Steem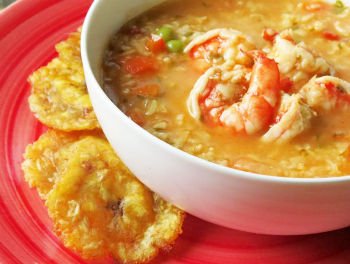 The asopados are preparations based on pasta or rice that are often left in a soft broth, the soup can be a base of various ingredients.
The asopados based chicken or seafood, are really delicious, the broths are the basis of these delicious preparations, a good broth, aromatic and concentrated serves as a basis for rice or pasta to propagate its flavor and texture.
This traditional asopado witch is a lot prepare on the Venezuelan coast, where the protagonist is the prawns freshly taken from the sea.