Jackfruit Fruit Is Very Sweet
Friend steemit, on this evening I will share about the jackfruit fruit in front of the house, this fruit is very sweet and delicious, jackfruit has distinctive characteristics with large fruit size.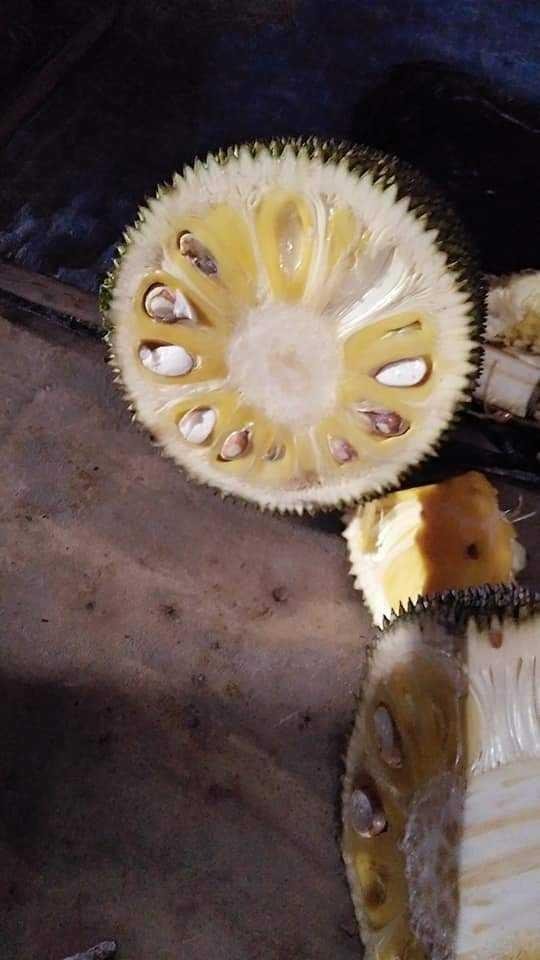 The color of the fruit is flushed yellow and has a pleasant aroma which is certainly not inferior to durian fruit. Jackfruit has an oval fruit shape with jagged skin like durian fruit, but its size is not as big as durian.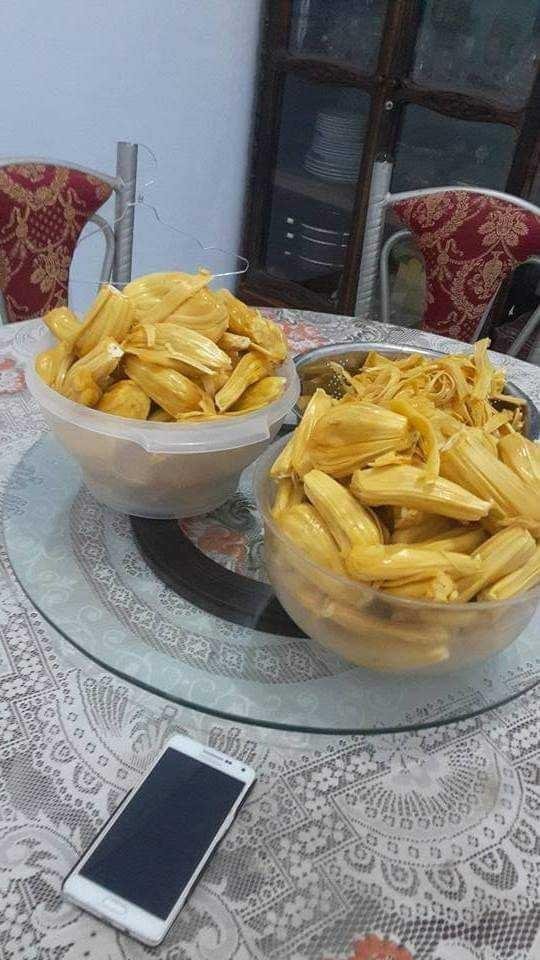 Jackfruit fruit that has been ripe has a distinctive aroma and can be consumed directly in a fresh state, jackfruit is also able to be processed into various culinary products including: jackfruit dodol, or jackfruit compote.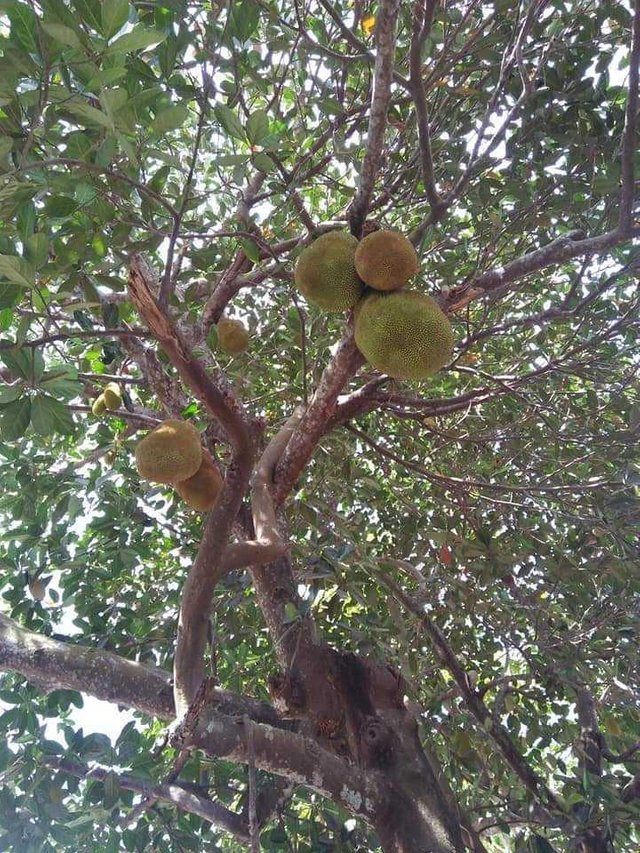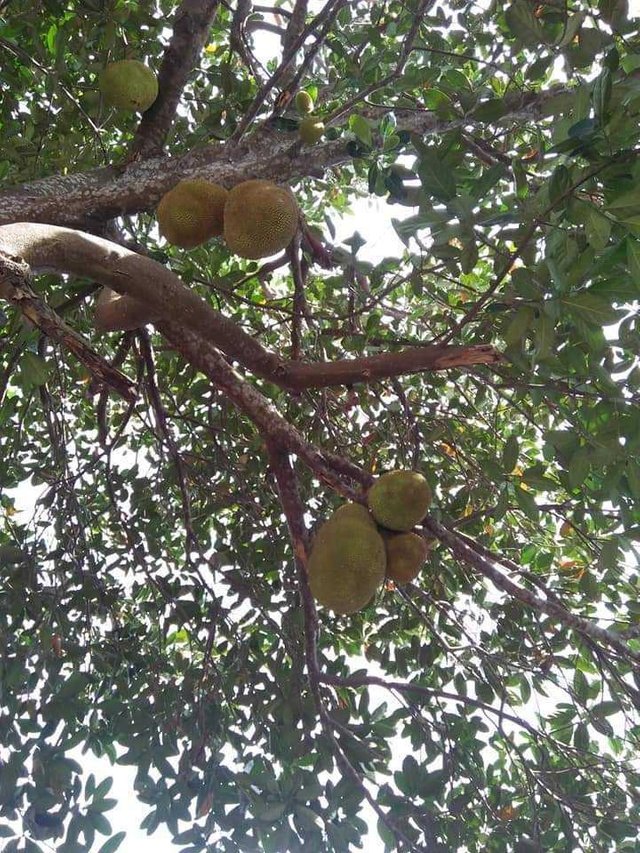 Even young jackfruit can be processed into vegetables that are typical of food in certain areas. In its development, Jackfruit has several types, including jackfruit porridge, jackfruit honey, mini jackfruit and cempedak. where each has a level of sweetness and also the thickness of different pieces of fruit, and the following is the harvest of jackfruit on the yard of the house.