Potato sticks
It is diwali time in India. Many people have guests coming to their home for wishing. So, here is the best snack which can be made very fast and easily. It is delicious too.
Potato sticks are made up of maida, potatoes and are baked in the oven at 200°C for 15-20 minutes.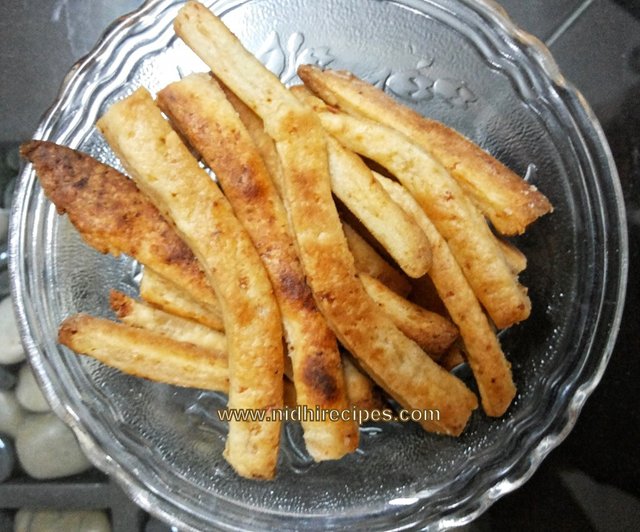 Ingredients
Maida – 200 gm
Boiled Potatoes – 100 gm(mashed)
Ghee – 100 gm
Salt – 1½ tsp
Red Pepper – ½ tsp
Milk – 2 tbsp
Method
Sieve maida with salt and pepper. Keep aside.
Beat potato and ghee together till it is light and fluffy and add 1-2 tsp milk to it. Mix this paste with Maida and make dough.
Dust chakla with little dry Maida and roll the dough flat. Cut finger like sticks (4″ long) from it. Arrange them on a dusted baking dish. Brush with milk and bake at 200ºC for 15-20 mins.
Serve with tomato sauce and/or green chutney.