High in iron, omega-3 fatty acids, B vitamins, zinc and potassium to help strengthen the immune system this classic recipe is a winner!
Hi friends, backs gain with another yummy recipe for you and one of my favourites - Beef Bourguignon. Also
called Beef Burgendy this classic French dish is perfect in those cooler months and the slow cooking time fills the house with delightful smells 😊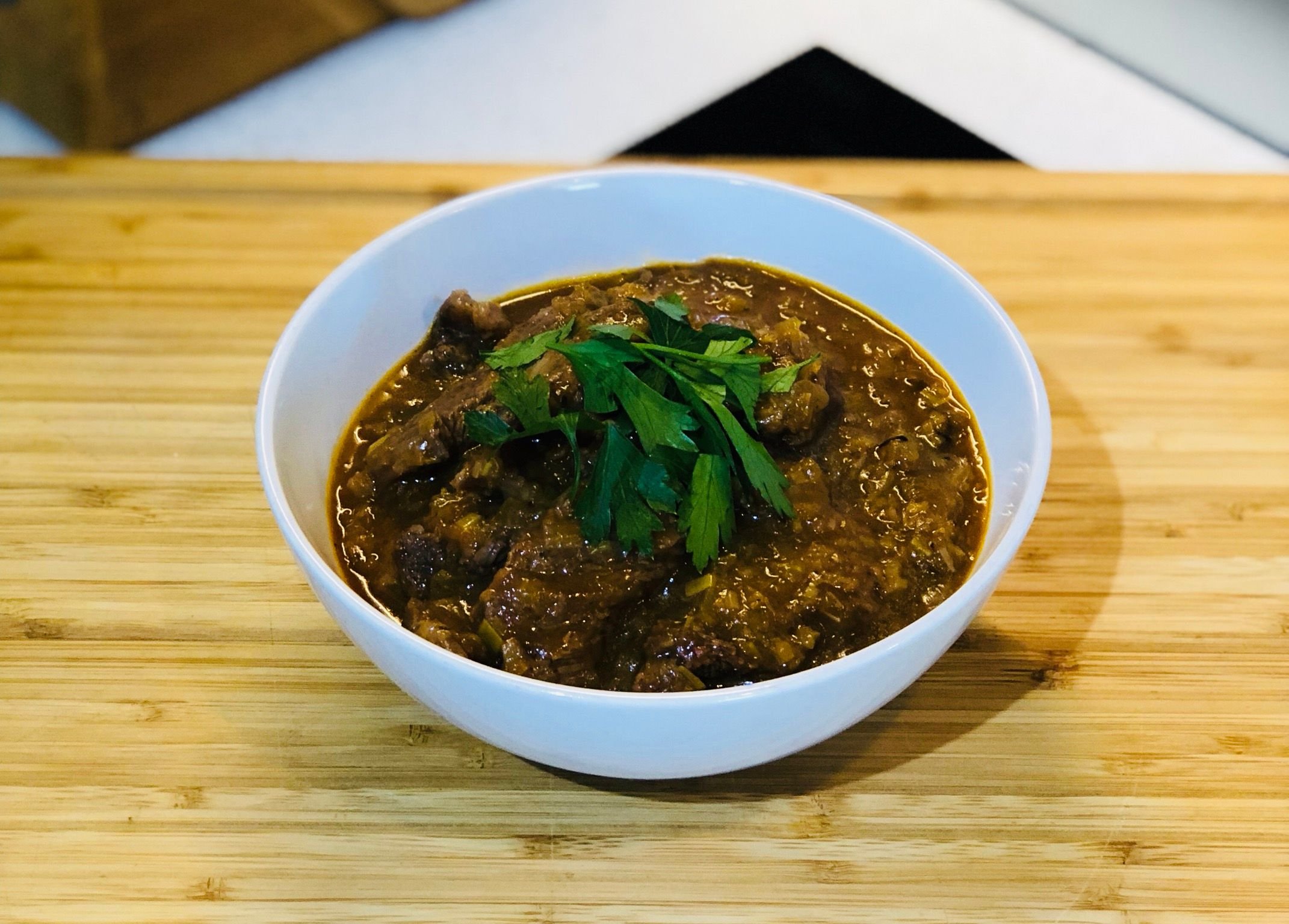 Here's what you need
Ingredients: serves 4
800g shoulder steak, cut into large cubes
2 celery sticks, diced
2 leeks, finely sliced
2 tablespoons olive oil
3 tablespoons tapioca flour
400g can diced tomatoes
500ml Chicken Stock (see link below for my homemade recipe)
2 bay leaves
1 tablespoon red wine vinegar
Salt and pepper to season
Homemade Chicken Stock/broth 👉 https://steemit.com/food/@nickoskitchen/homemade-chicken-stock-broth-so-easy-and-better-than-anything-you-can-buy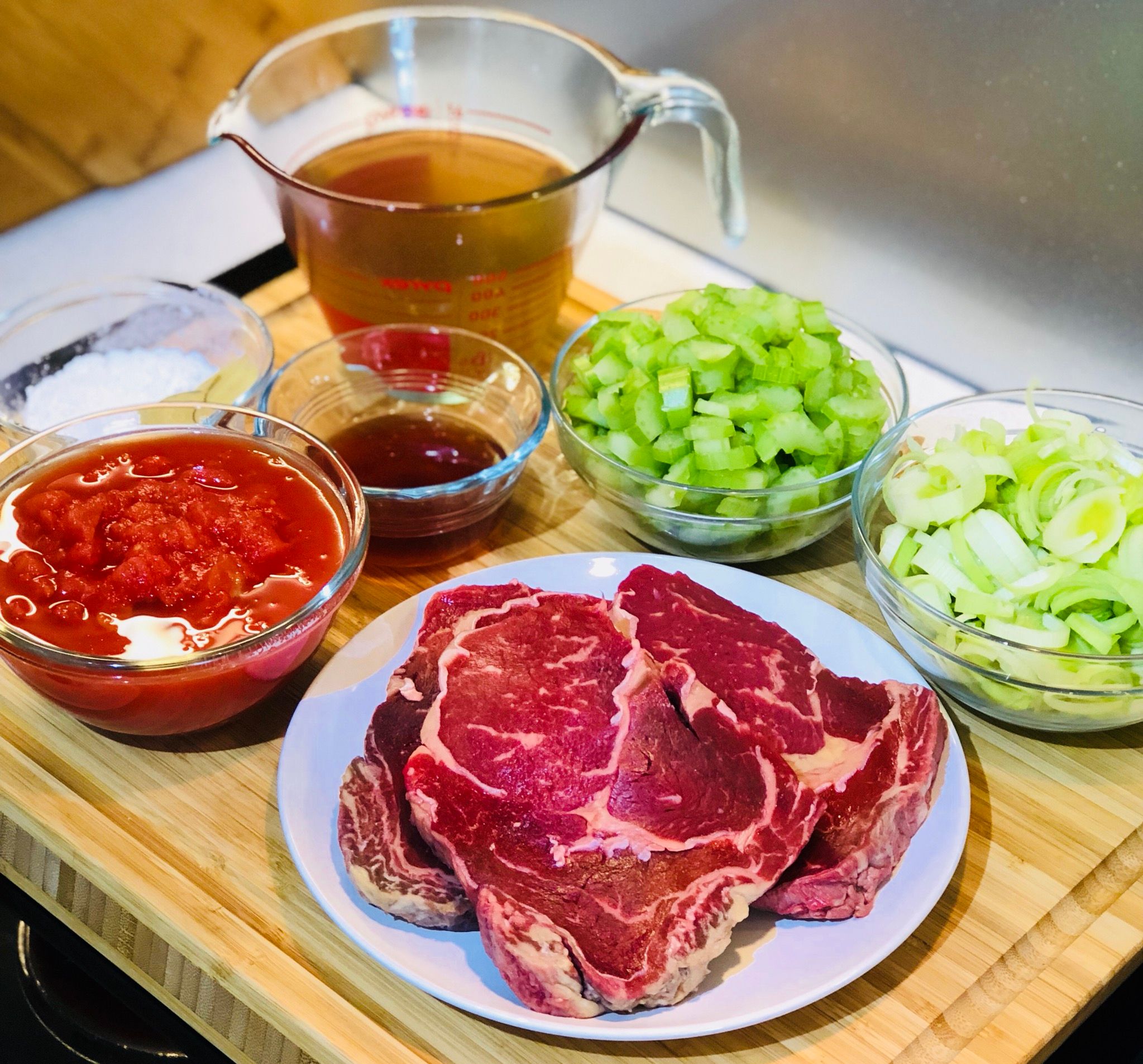 Method:
Dust beef in flour. Heat half the oil in a large soup pot and brown the beef all over, adding half of the vinegar. Set aside. Add more oil if needed and sauté the celery and leeks for 6-8 minutes until they start to soften.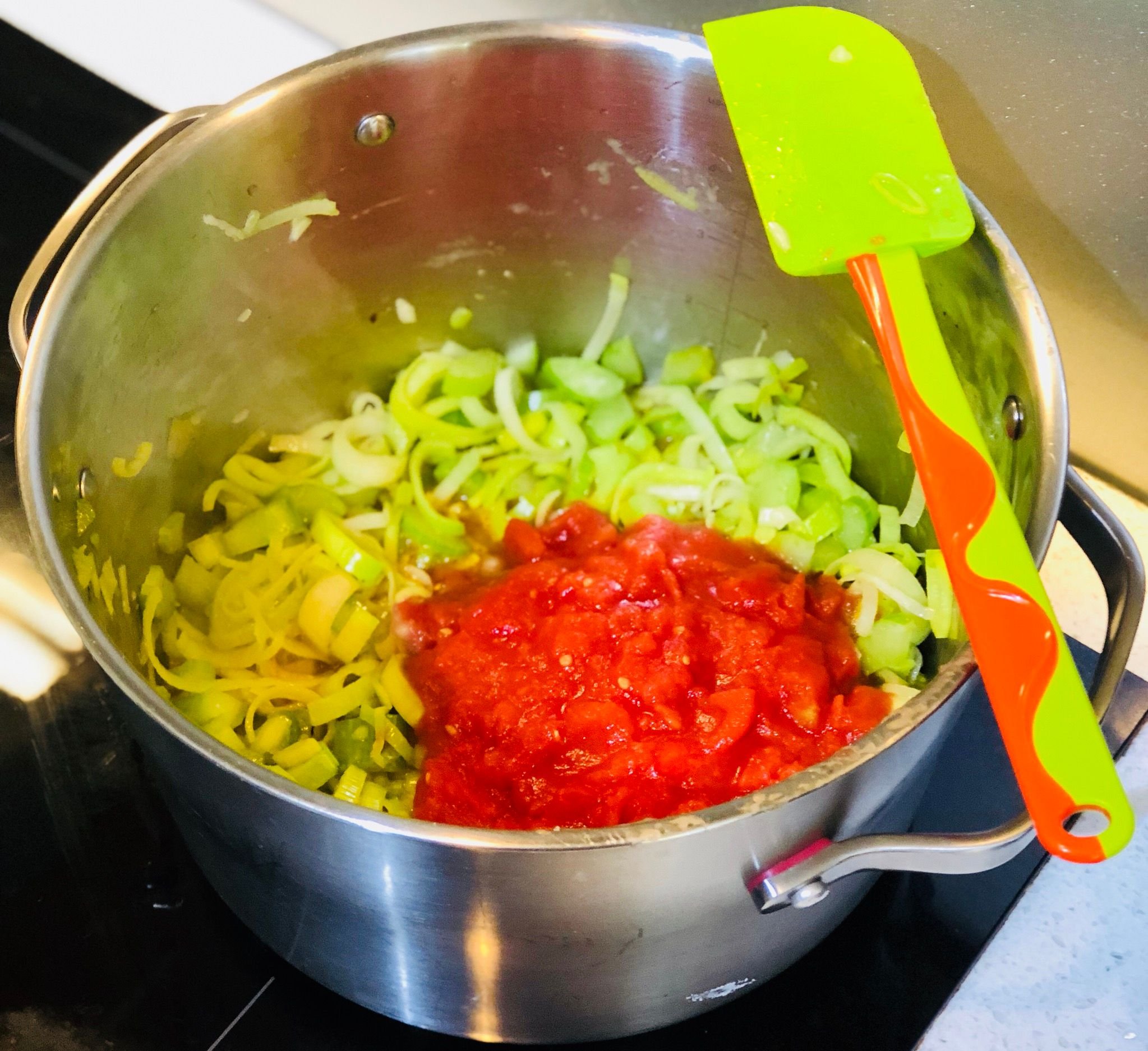 Add the tomatoes and stock and bring to the boil. Remove the beef and blend the vegetables with a stick blender until just smooth.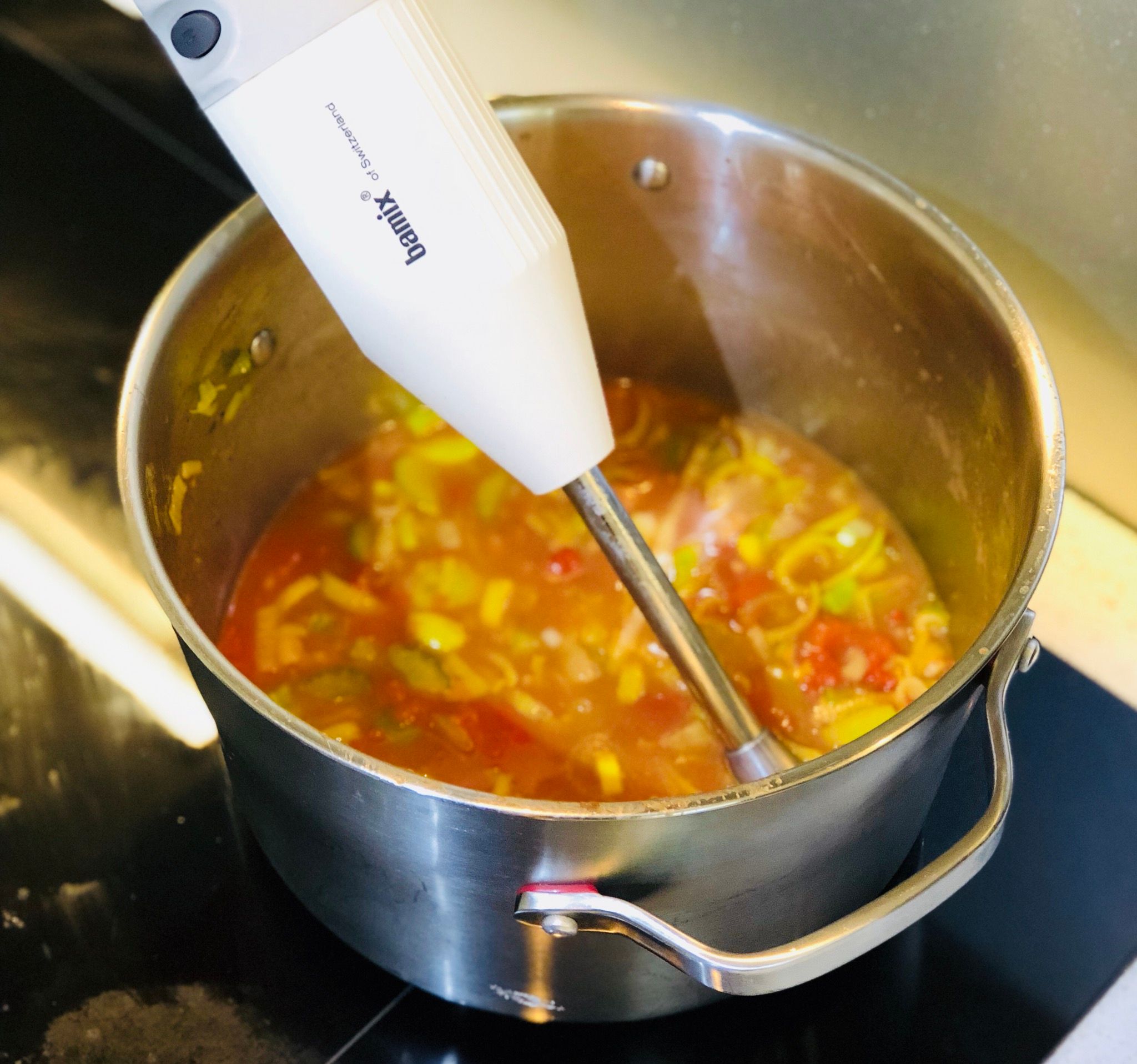 Add the beef back in along with the remaining vinegar and bay leaves and reduce to a low simmer, covered for 2 hours until the beef is tender.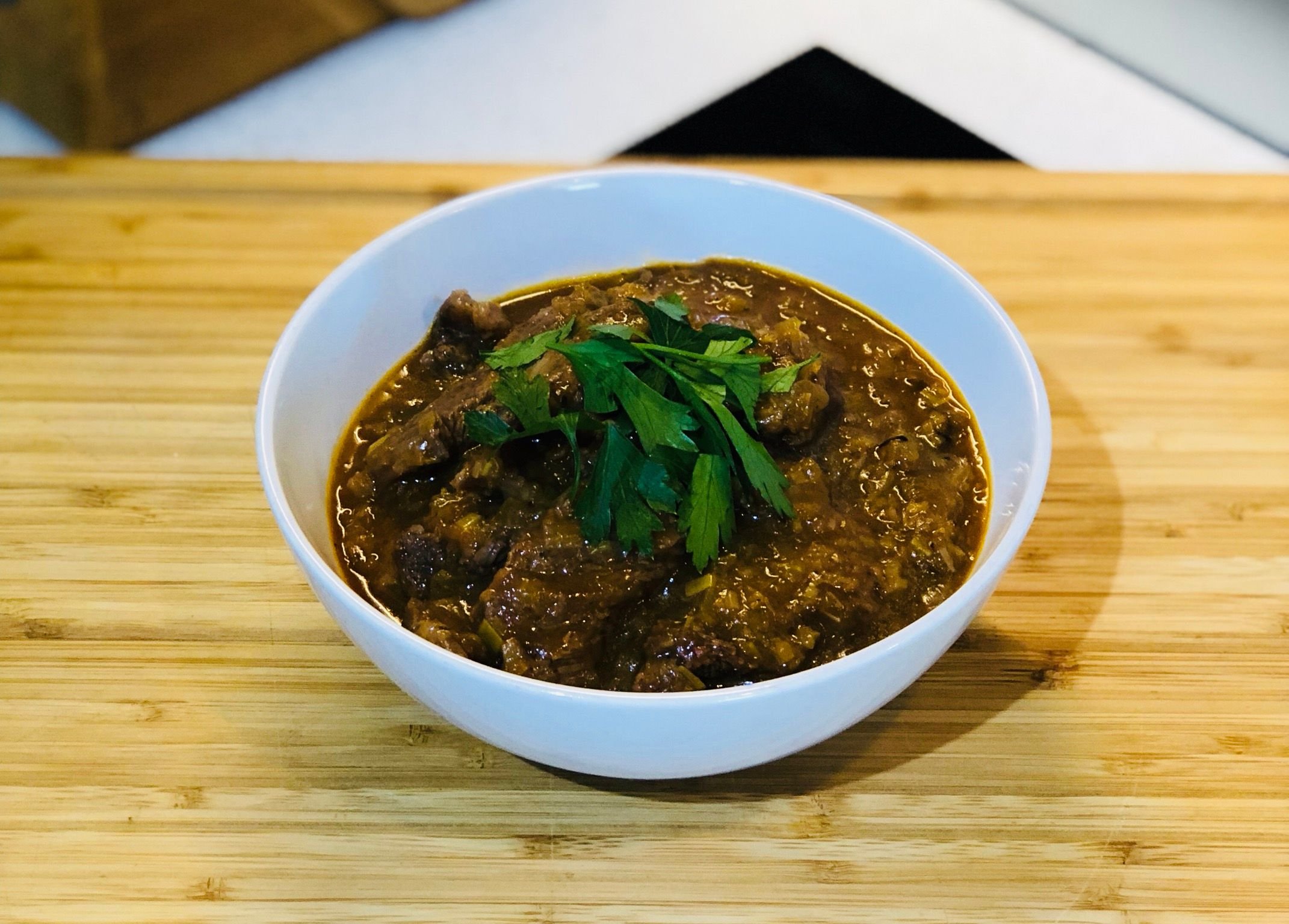 Serve with mashed potatoes, green beans or a cauliflower purée is amazing also!
Enjoy
Rob ✌️