Many people think making chicken stock is time consuming or that the products you can buy either dried and mixed with water or stock out of a packet are just the same...no way! Follow my easy Chicken stock and you will have it on hand for every recipe that asks for it, trust me you won't regret it.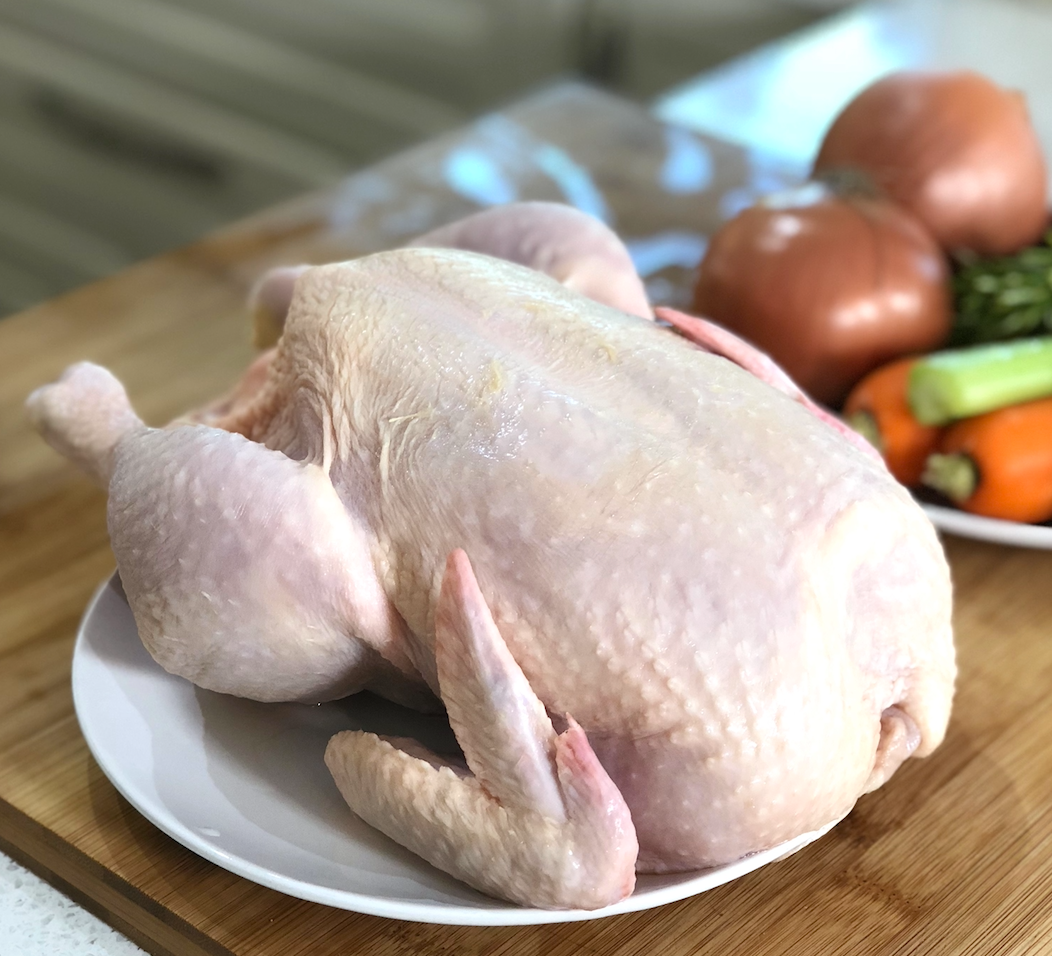 Here is what you will need:
1 whole free range chicken (can be swapped for other meats or fish for different stocks)
2 brown onions, peeled and cut through the centre
2 celery sticks, roughly chopped
1 garlic bulb, halved
2 medium carrots, roughly chopped
2 rosemary sprigs
2 thyme sprigs
1 tablespoon olive oil
1 teaspoon salt
1/2 teaspoon white pepper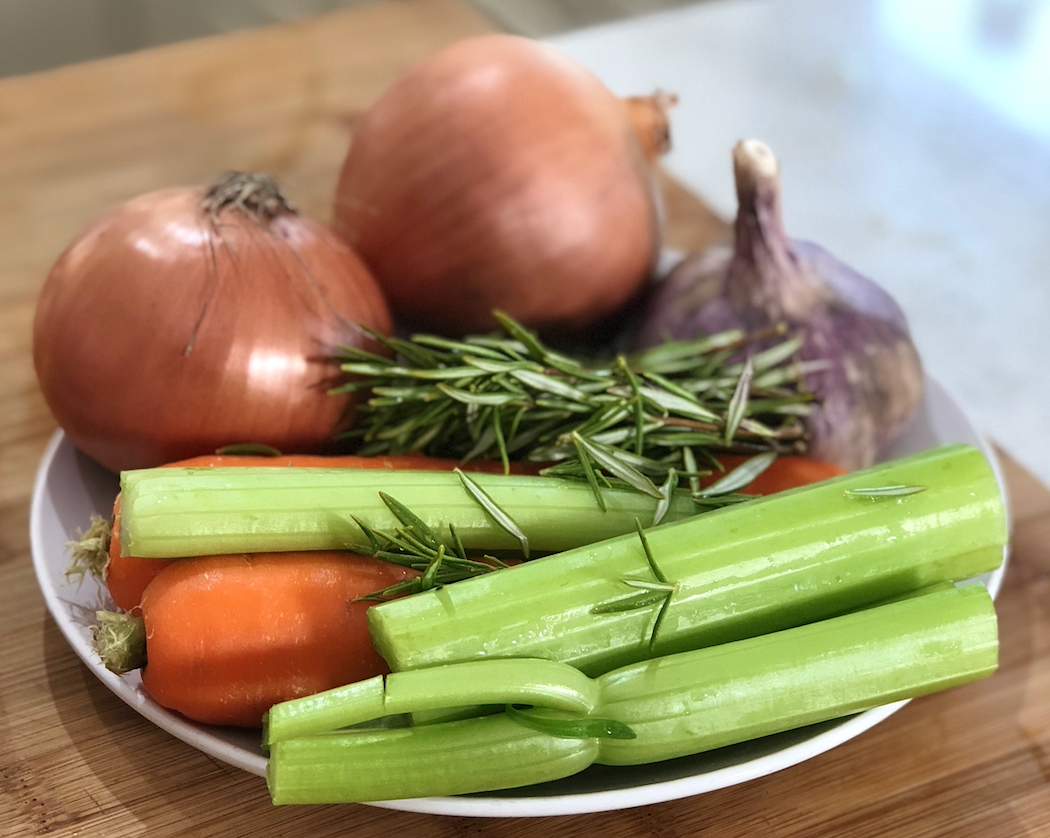 Method:
In a large soup pot, brown the vegetables and herbs with the olive oil and season with salt for 7-10 minutes over a medium heat. Make a well in the centre on the pot and place the chicken breast side down and caramelise the skin. Then turn over and do the same. Pour enough water in to cover the chicken and bring to the boil. Cover and simmer for 2 hours, skimming the 'scum' from the soup every 30 minutes.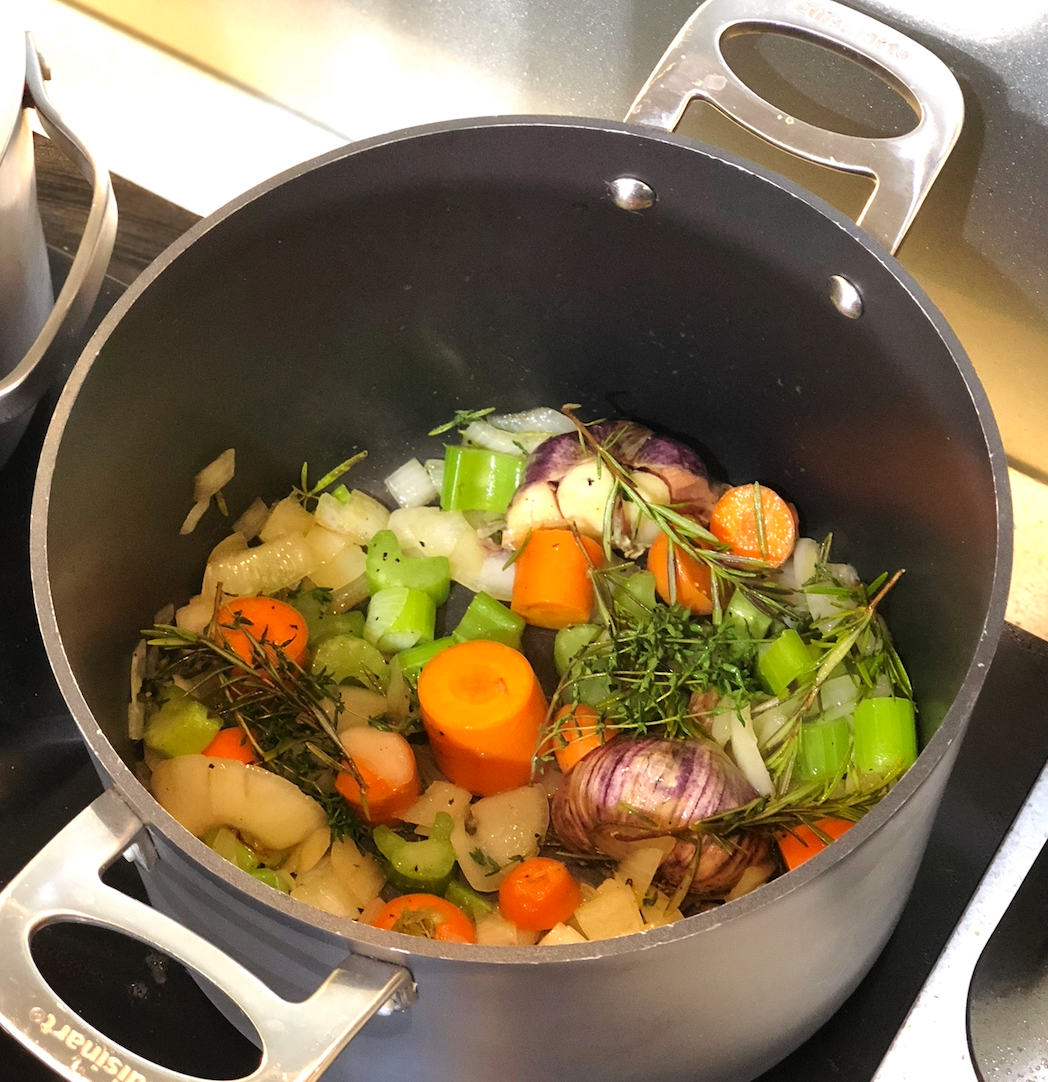 Strain and reserve the liquid, make sure you skim off any further fat deposits that might be left over and pour into containers as you see fit.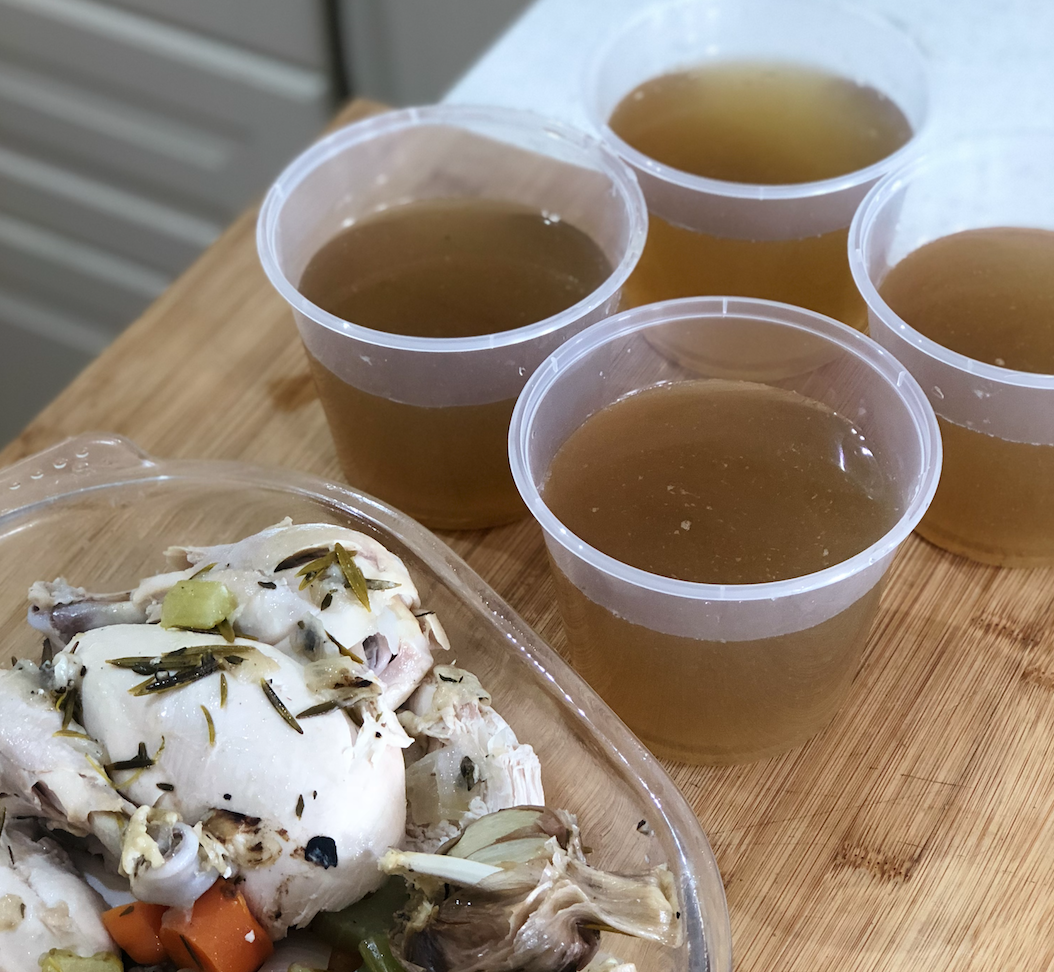 Don't get rid of the chicken or vegetables though! They make a yummy lunch by itself or you can shred the chicken for sandwiches - the chicken has a real 'roast' flavour to it because of the browning process but is so succulent because it has been essentially poached.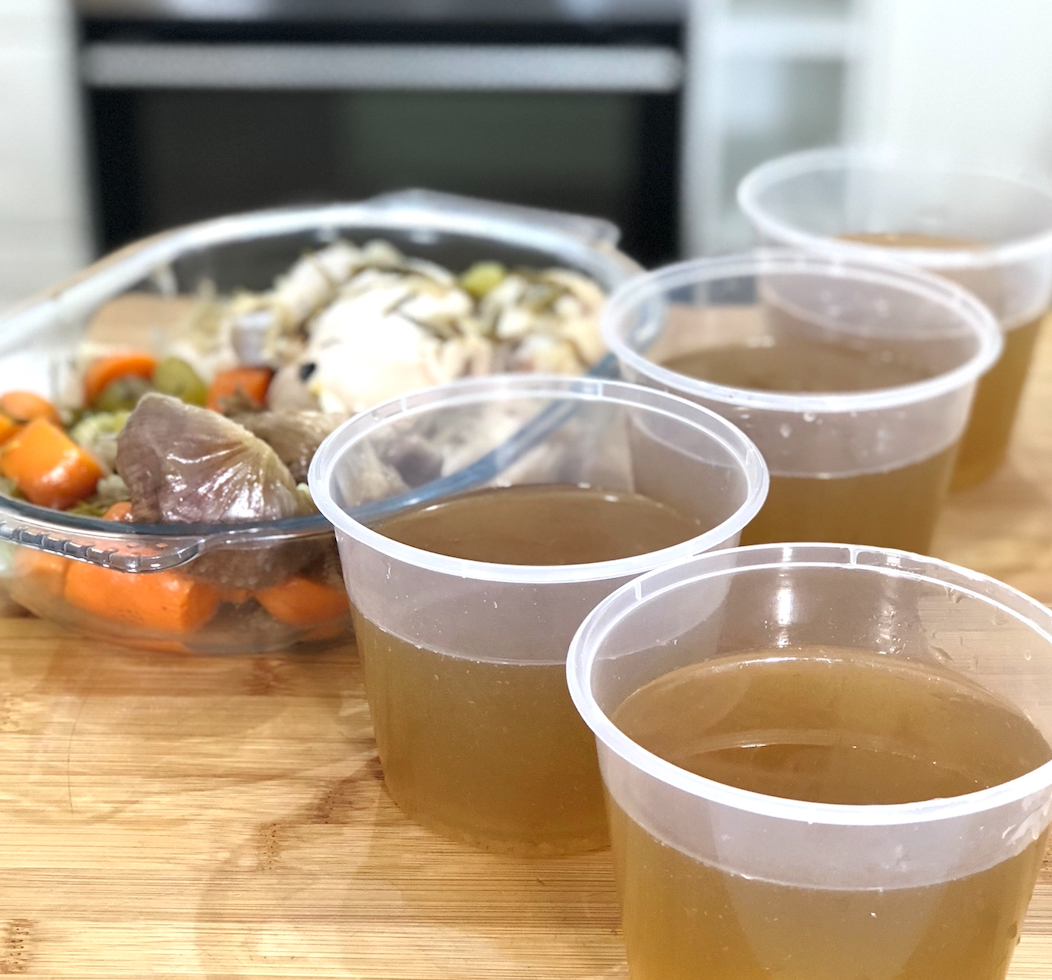 Be sure to keep this recipe on hand as many of my recipes here on Steemit @NickosKitchen have chicken stock in them and you can always have some on hand by following this recipe.
Enjoy and have an amazing day!
Rob