Recipe without a prescription. But it was delicious. We continue experiments with food.

---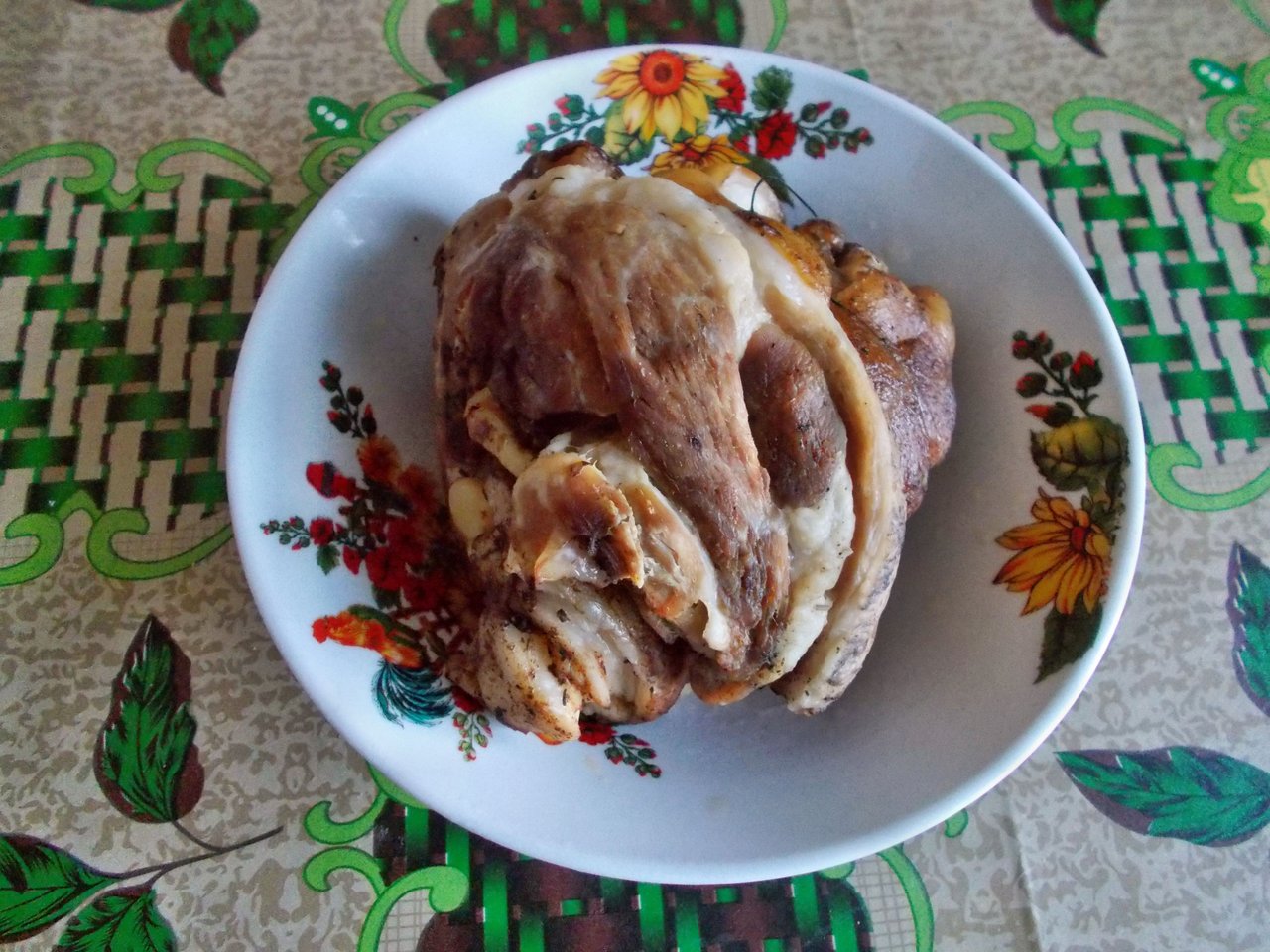 ---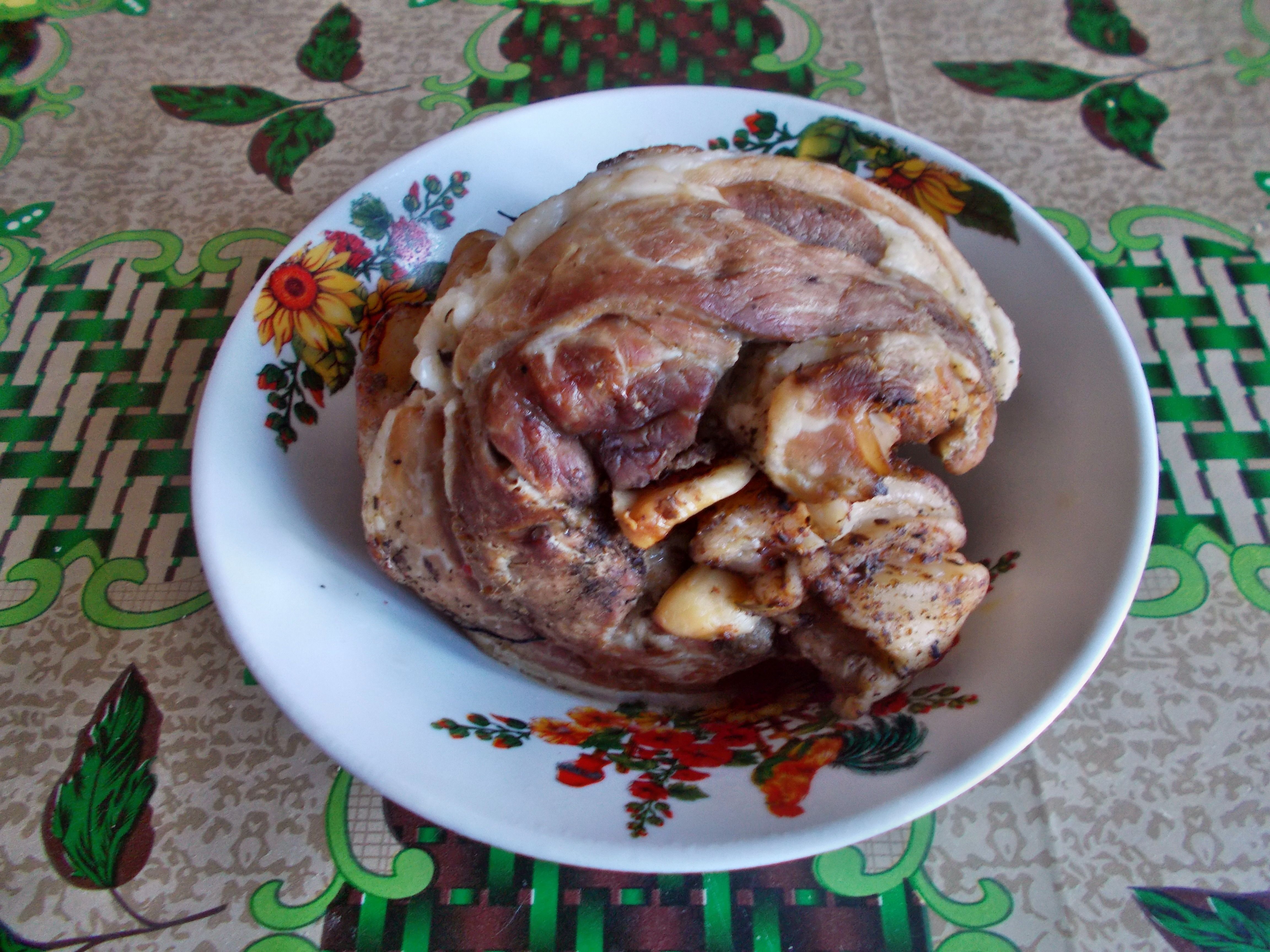 **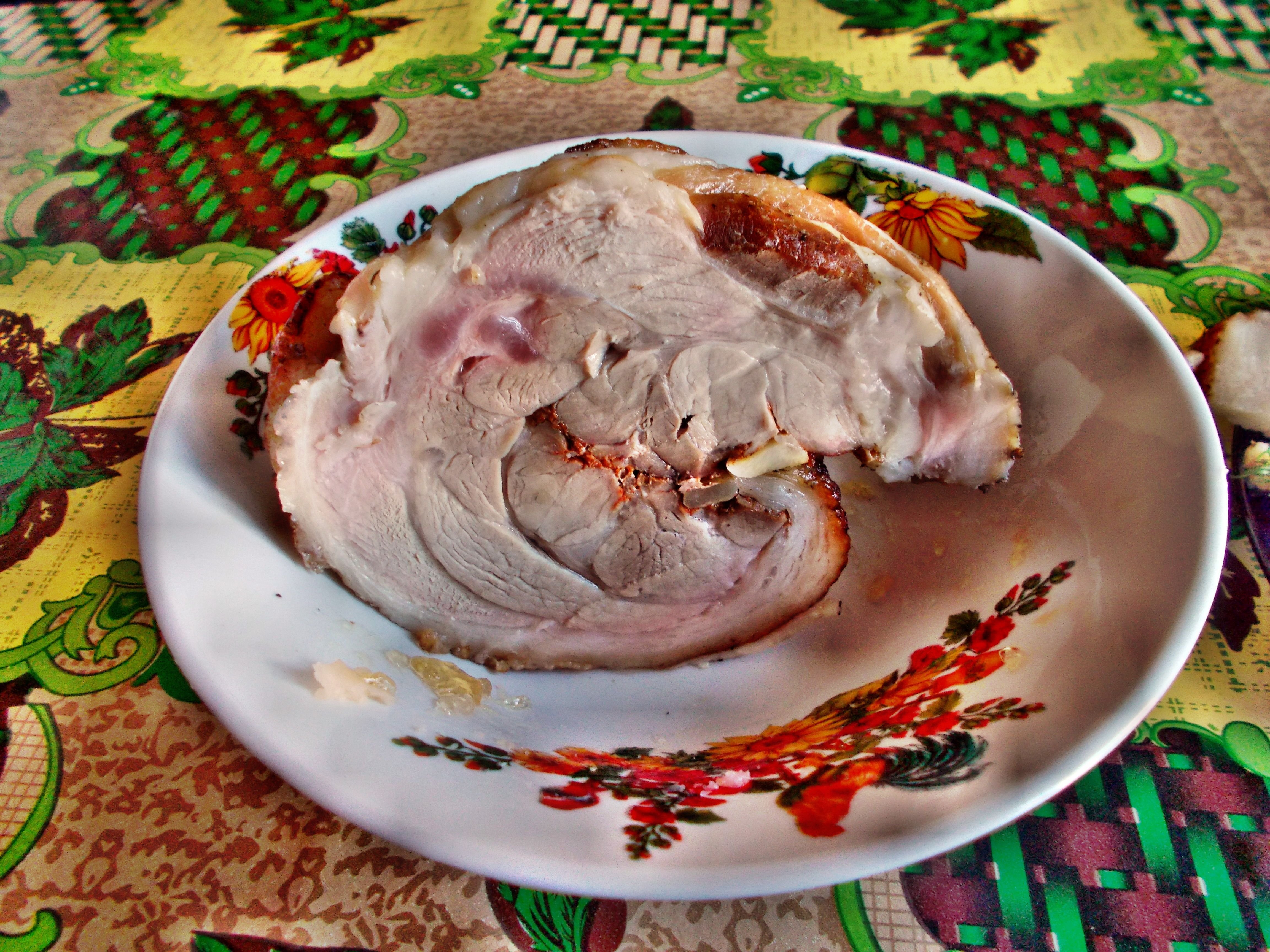 The recipe is simple.
We take out the bone.
Solim and pepper.
Add spices and garlic.
We twist into a tube and put it into a sleeve for baking.
We tie the edges. And put for an hour in the pressure cooker pour a little water.
We get it and cool it.
Bon Appetit.