Fast and tasty. You can make dinner with pasta or put on top of
chicken fillet, or serve on sandwiches.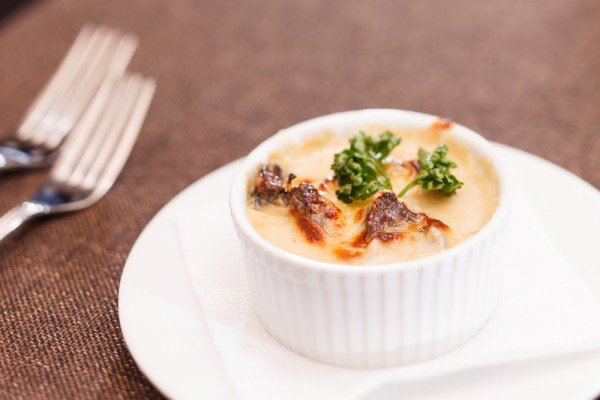 500 g of champignons
1 onion
1 clove of garlic
50 g of butter
1 tbsp. l. chopped green parsley
1-2 tbsp. l. flour
100-125 ml broth from broth cubes
Salt and pepper
75 ml of sour cream
Mushrooms cut into four pieces or cut into thick slices. Peel the
onion and finely chop. Peel the garlic and crush it. Put the oil in a
frying pan and fry onion and garlic for about 5 minutes until they
become soft and translucent. Add parsley and mushrooms, stir. Fry for
another 5 minutes on low heat, then pour in the flour and fry it.
Pour in the broth, stirring until the mixture thickens. Salt and
pepper to taste and cook for another 5 minutes. Add the sour cream and
heat, not boiling.