Check the Czech Cuisine - Meal 5
Hey Steemians,
Another Check the Czech Cuisine post, answering the tough question... What is Czech food like.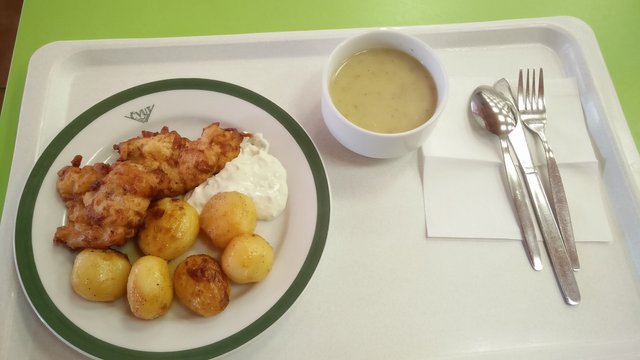 So first off. Today's lunch was delicious! There was a creamy mushroom soup (Czechs love their mushrooms) and then for mains, there was this really nicely baked/boiled potatoes with a Czech style mayonnaise. Then there were these crispily fried chicken tenders. They were just so super tender and juicy! Yummy! One of the best lunches i have had for a while... although i admit it was also super unhealthy haha.
Until next time, Dobrou chuť!
Follow me if you would like to see more of my Check the Czech Cuisine posts!
Until next time,
Later Aligator.