Check the Czech Cuisine - Meal 4
Hey Steemians,
Another Check the Czech Cuisine post, answering the tough question... What is czech food like.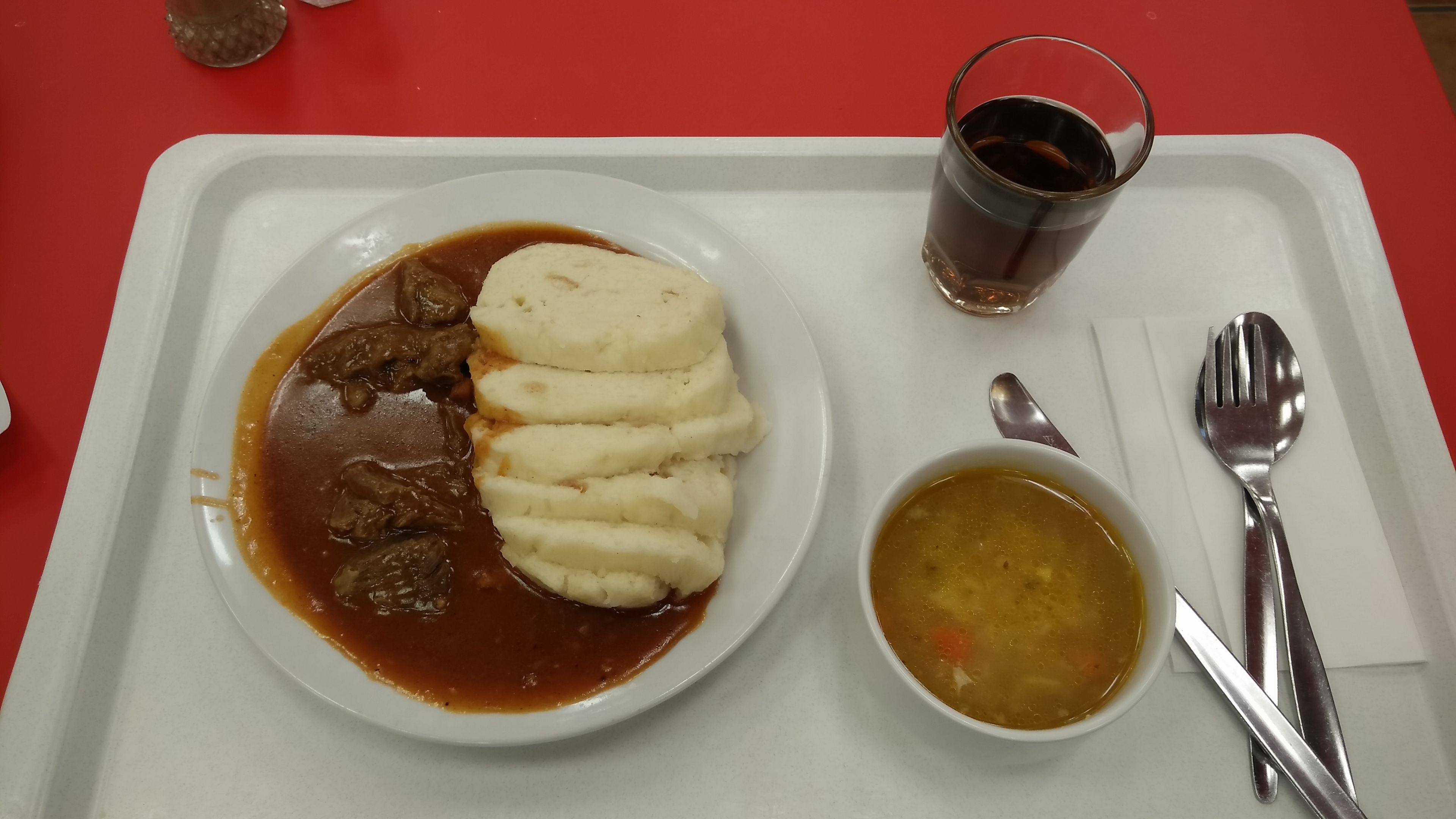 So todays lunch was really very Czech.
Firstly there was a really oilly chicken broth soup. Followed by a Goulash type dish. The Goulash was made with Beef and bread dumplings. If you have never had bread dumplings before its like a loaf of slightly undercooked bread thats cut in thick slices and used to soak up the gravy from the goulash.
Overall the meal was quite nice, but I have to admit, there are much nicer dishes in the Czech Republic. Although if you ask a Czech Person they will always tell you Goulash is their most important national dish.
Another thing that might interest you is how much this meal might cost. So for the soup and goulash lunch, it was 68CZK... converting to $3.33USD or $4.28 AUD. Overall that is quite cheap (even here in the Czech Republic). In Australia that amount is rediculous! Just goes to show how cheap food is in the Czech Republic. (side note, this meal was from my local Menza, something similar to caferteria. During lunch hours almost everyone goes to eat at one of these style caferterias).
Until next time, Dobrou chuť!
Follow me if you would like to see more of my Check the Czech Cuisine posts!
Until next time,
Later Aligator.