I ordered some Nut Nut Chicken Ding today. It was Ok. lol It was only about $6 with tax and I think I will get 2 good sized meals out of it. There was also a yummy egg roll as well.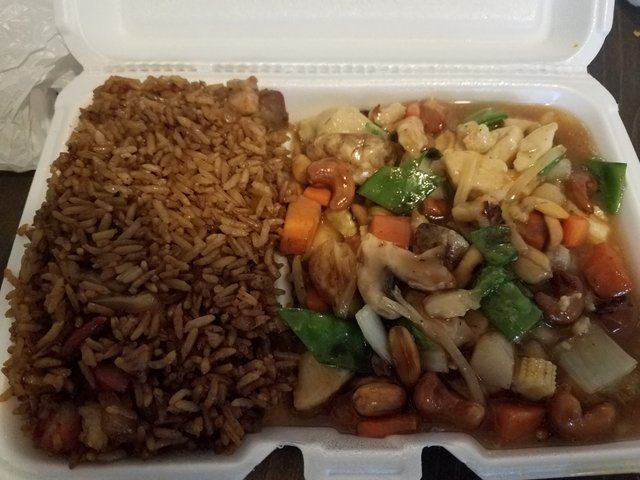 Right now I think I like the Pal market better. It seems like there is a lot of pressure in the Leo market whereas Pal is more "fun and games". :) I think the Leo token is a better token though and has more potential but right now Pal is much more simple to trade.
It looks like @booster has basically died. It will be interesting to see what @fyrstikken does with his Steem power. If he delegates to @leo.voter that "might have an impact". lol It wouldn't surprise me if he does.
I think the nails are fully in the coffin of steemit.com and the booster rockets are now already fully attached to steemleo.com. I think I could have helped save steemit.com but the haters there only seem to care about their precious reward pool and userbase reduction schemes.
I guess the USA banks are going to be getting paid to take money from the Fed possibly as early as next year. I wish I could get paid to borrow money. The rigging should work until it doesn't and the USA becomes another failed Banana Republic.
Wednesday 10-30