Healthy and delicious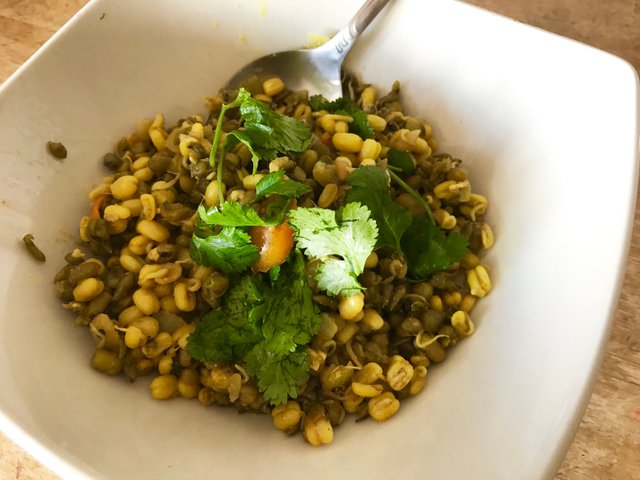 I am currently in love with this dish! It's super healthy , cheap, easy and delicious. In my last post I showed you how to sprout your own mung beans at home - https://steemit.com/food/@mummyimperfect/veg-recipe-sprouted-mung-daal - this recipe is a good way to cook your sprouted mung beans. You can eat this sprouted daal with rotis, parathas, rice, quinoa or just with some vegetables or a salad for a light reduced carb meal.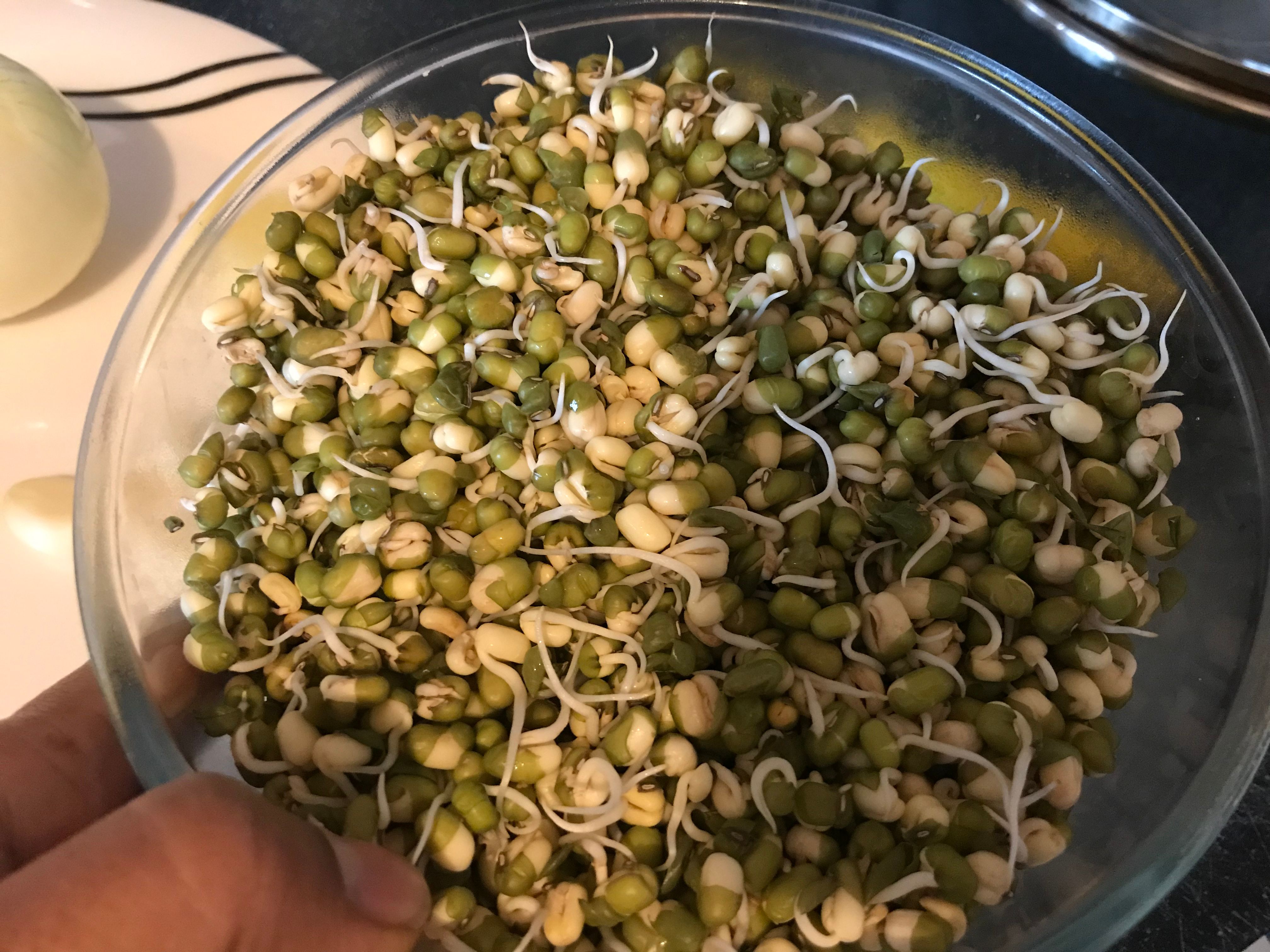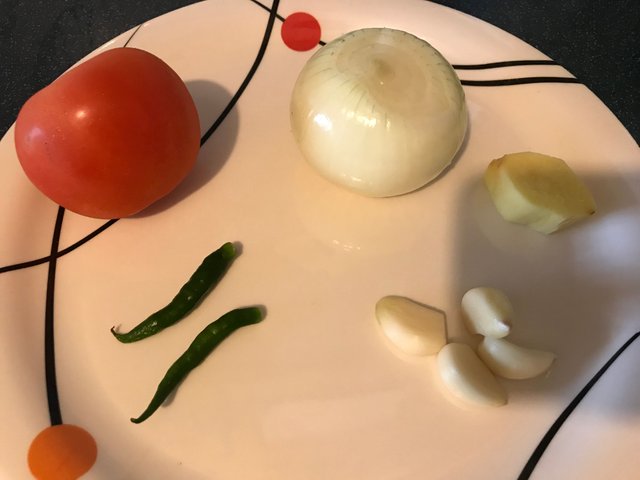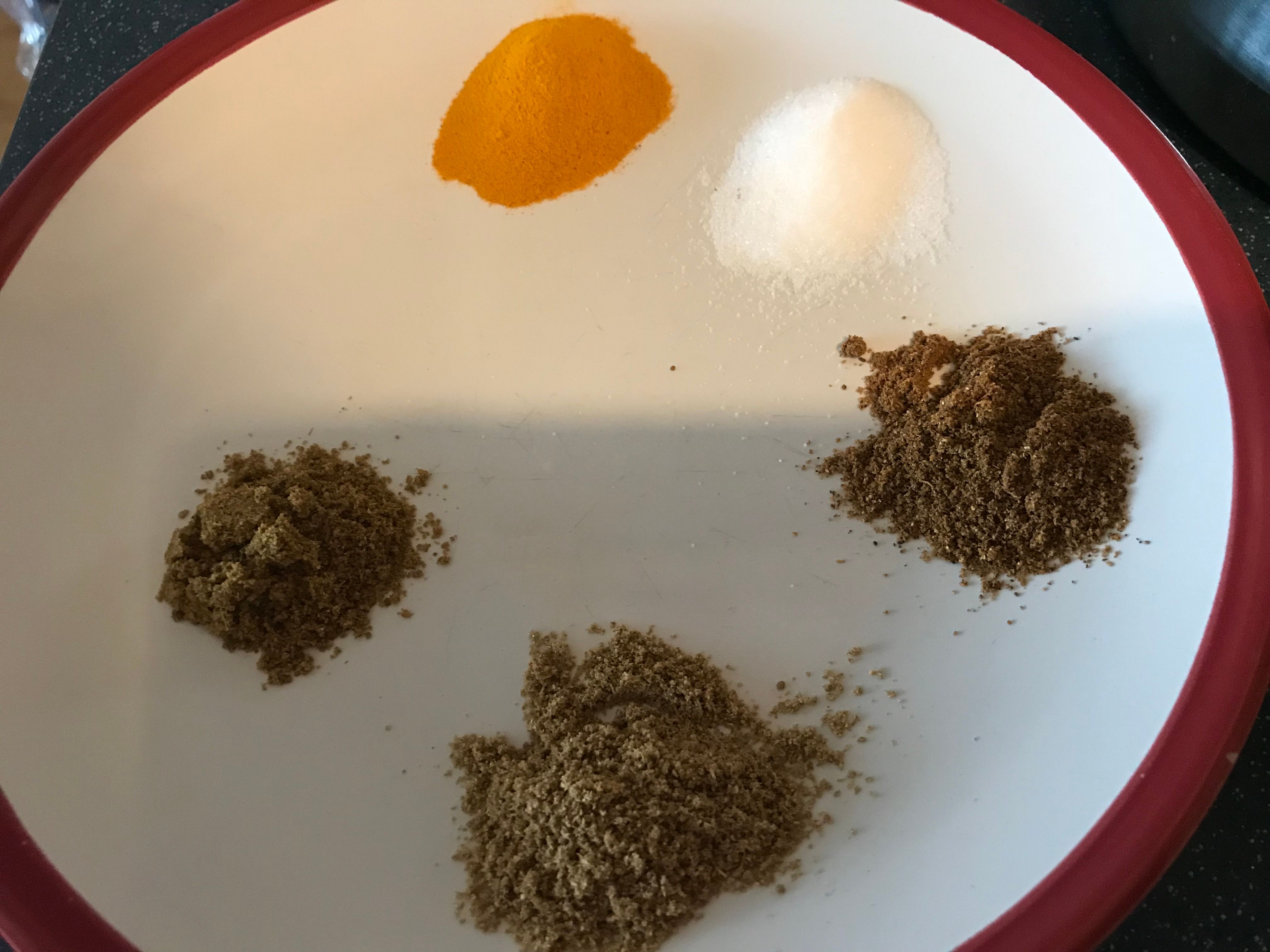 Ingredients
Sprouted mung beans made from 1 cup of dried mung beans (they grow in size so you will have a medium bowl full)
1 large onion - finely chopped
2 green chillies - finely chopped
4 cloves of garlic - finely chopped
2 inch piece of root ginger - finely grated
1 medium tomato - chopped
2 tbsp sunflower oil
1 tsp mustard seeds
1 tsp of salt
1 tsp of turmeric
1 tsp garam masala
1 tsp ground cumin
1 tsp ground coriander
2 tbsp natural yogurt (optional)
small handful of coriander leaves for garnish
Method
Heat 2 tbsp of sunflower oil in a large pan. Add 1 tsp mustard seeds.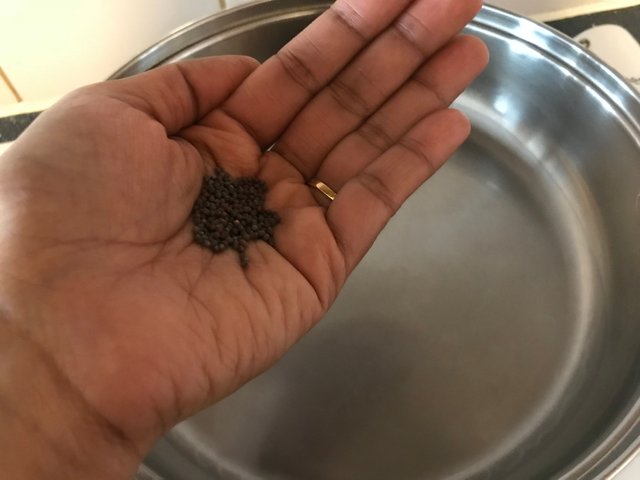 When the mustard seeds start to pop, add the chopped onion and fry on medium heat until it's lightly browned.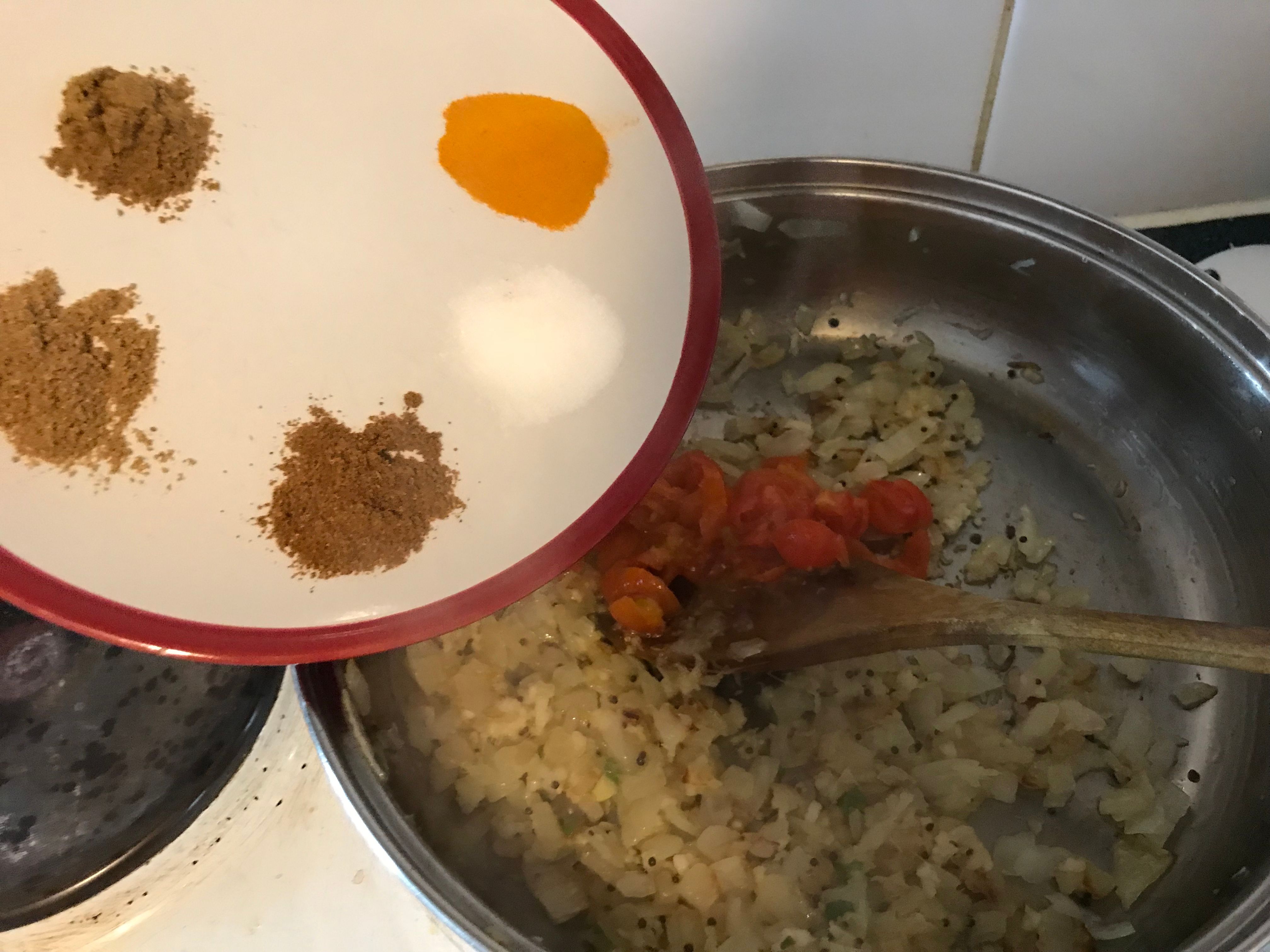 Then add all the dry spices ( 1 tsp of salt, 1 tsp of turmeric , 1 tsp garam masala, 1 tsp ground cumin, 1 tsp ground coriander) and the chopped tomato. Stir continuously and cook until the you have a well combined spice paste that leaves the side of the pan. You can add a splash of water if it starts to get too dry. The point is that you are cooking the spices together.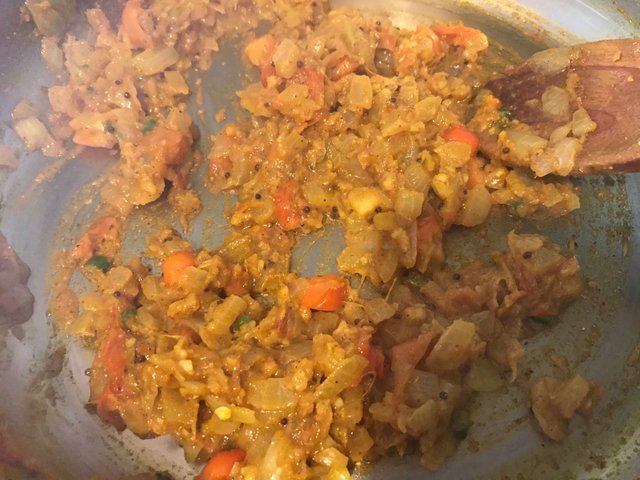 Add the sprouted mung beans and mix well. Then add half a cup of water and cover and simmer for 5 to 10 minutes. The sprouted beans should be tender and full of flavour.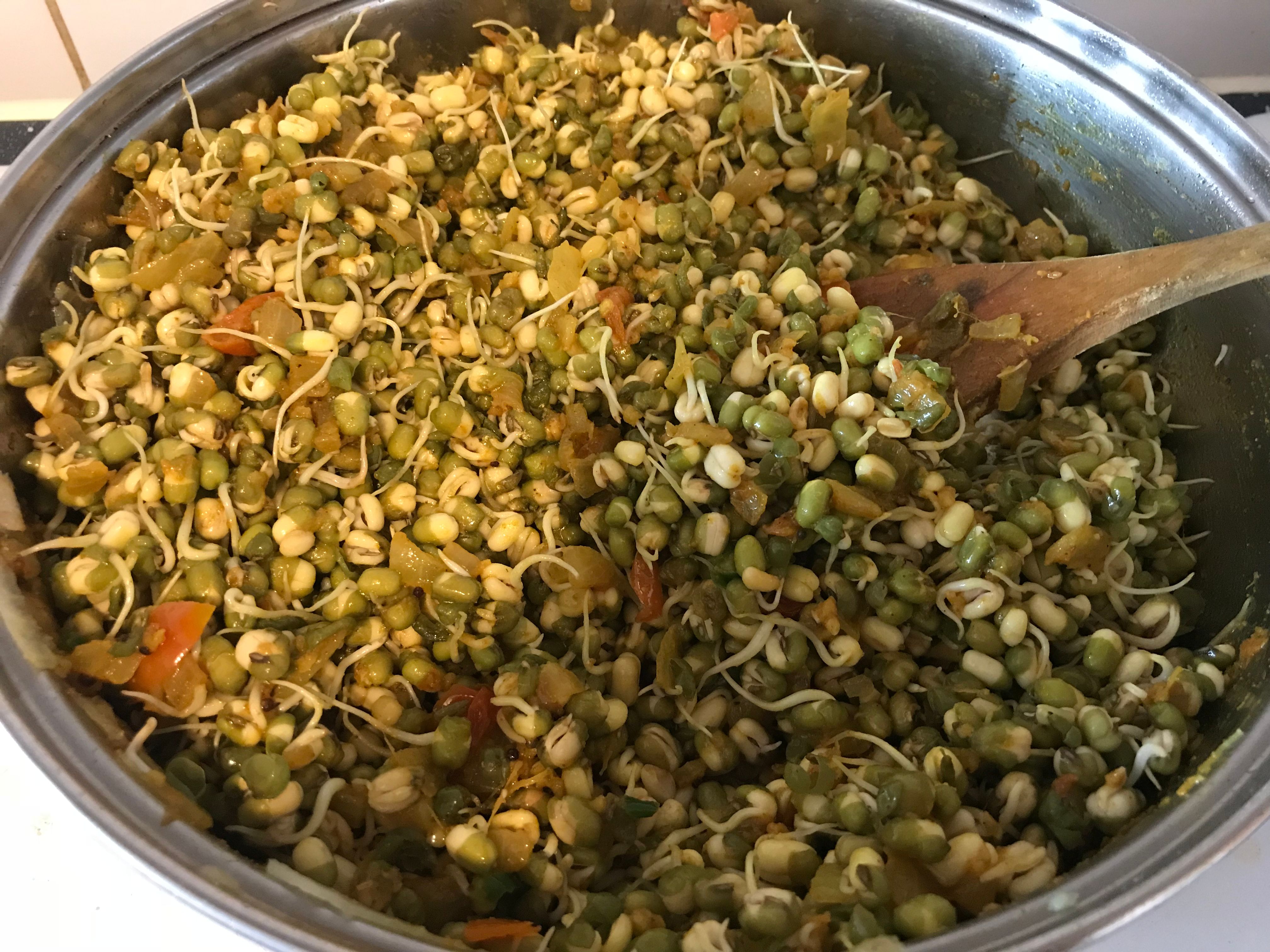 This is optional and of course vegans can leave out, but I added 2 tbsp of natural yogurt because I found that the chillies I put in were super hot and my kids would have refused to eat it! The yogurt cooled it down and gave it a nicer flavour.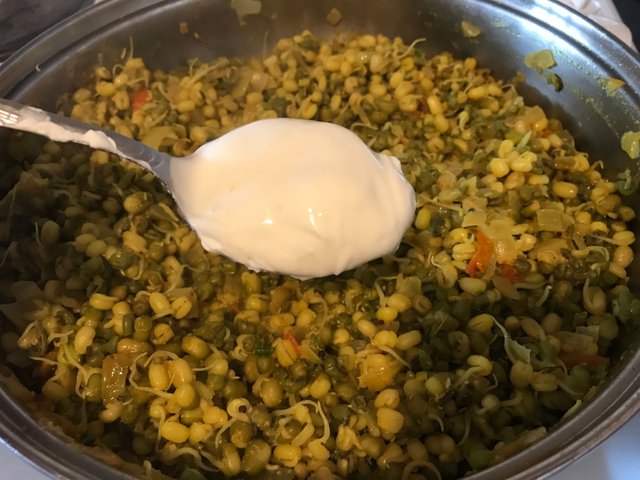 Garnish with coriander and enjoy with any of your favourite sides.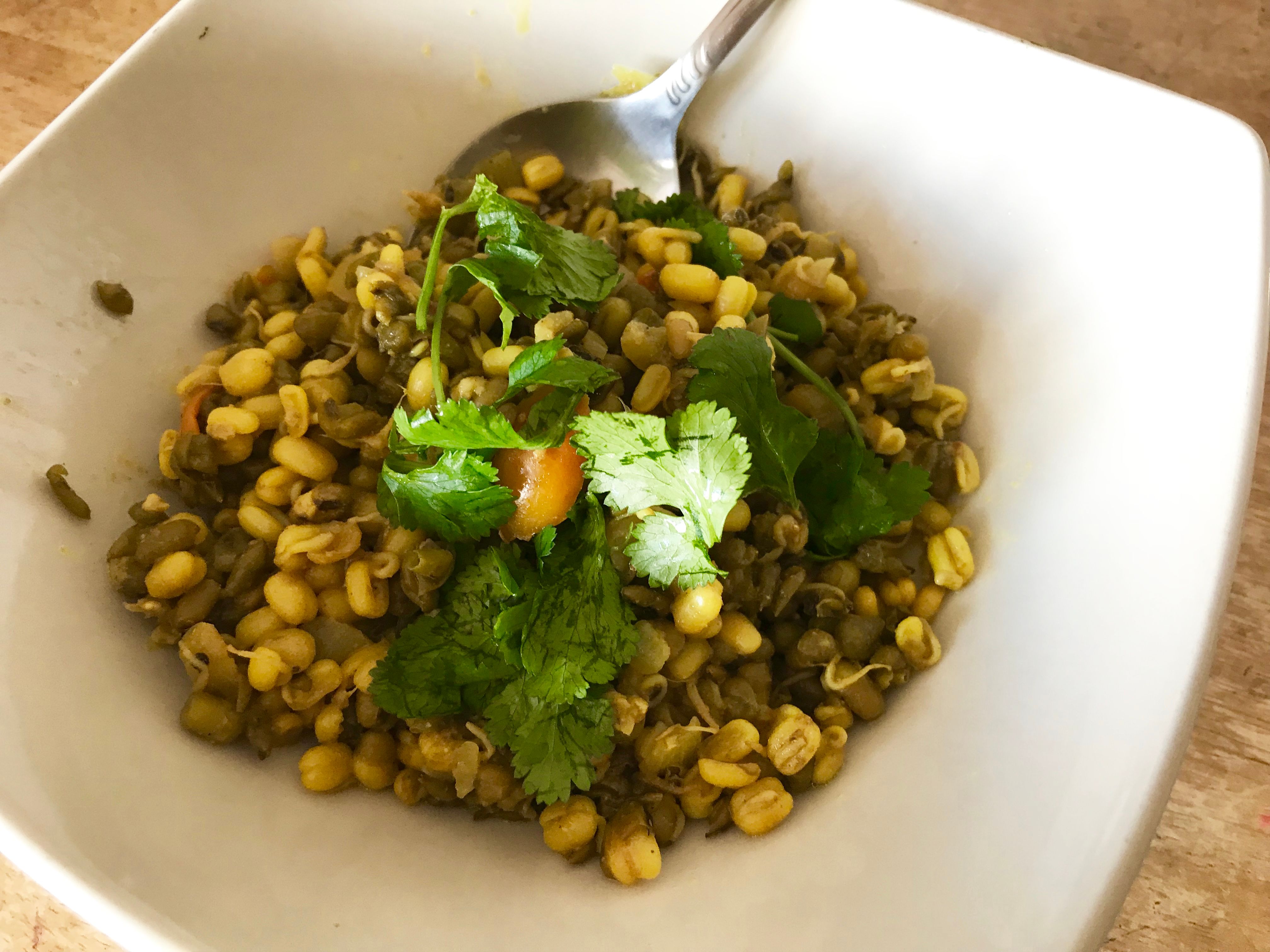 Bon Appetit Amigos! ;)
MummyImperfect x