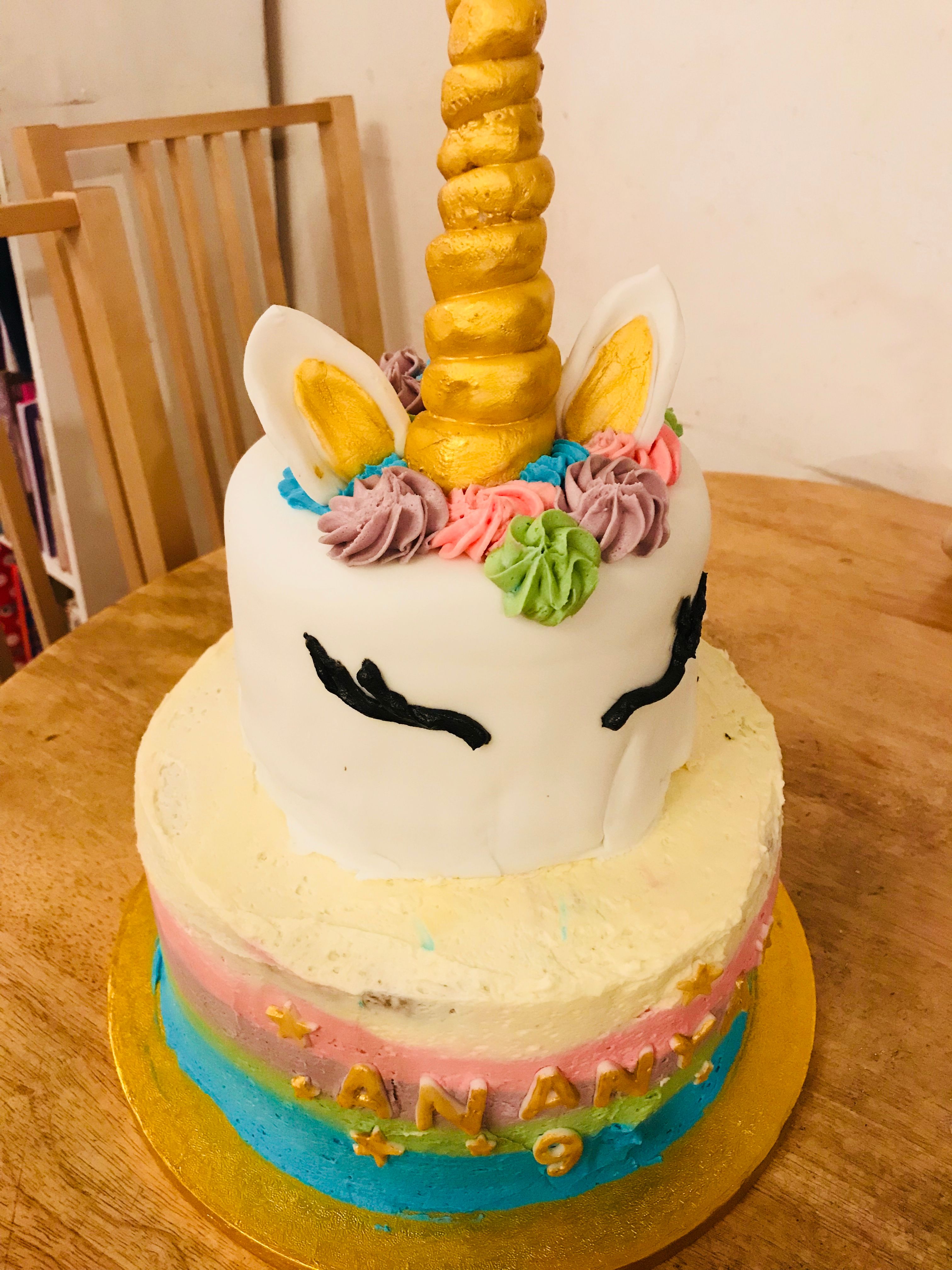 The unicorn takeover
Everywhere I look now I see unicorns! They are trending big time. I'd just like to point out thought that I had a huge framed poster of unicorns in my bedroom in the 1990s! I thought unicorns would make a nice theme for Mini Me 1's 9th birthday party. Plus I had seen some unicorn and rainbow cake designs that I had been wanting to try out for a while. I decided to combine rainbow icing and unicorns in one cake.
How to video
So the whole cake took almost three hours to decorate...a little longer than I expected but I think it was worth it. Watch the vlog to see how I did it (don't worry I've obviously speeded it up! :-D)
I think I could have taken a little more time over the finer details but overall I was happy with how it turned out, it tasted good and Mini Me 1 was thrilled with her cake and her unicorn themed party.
MummyImperfect x