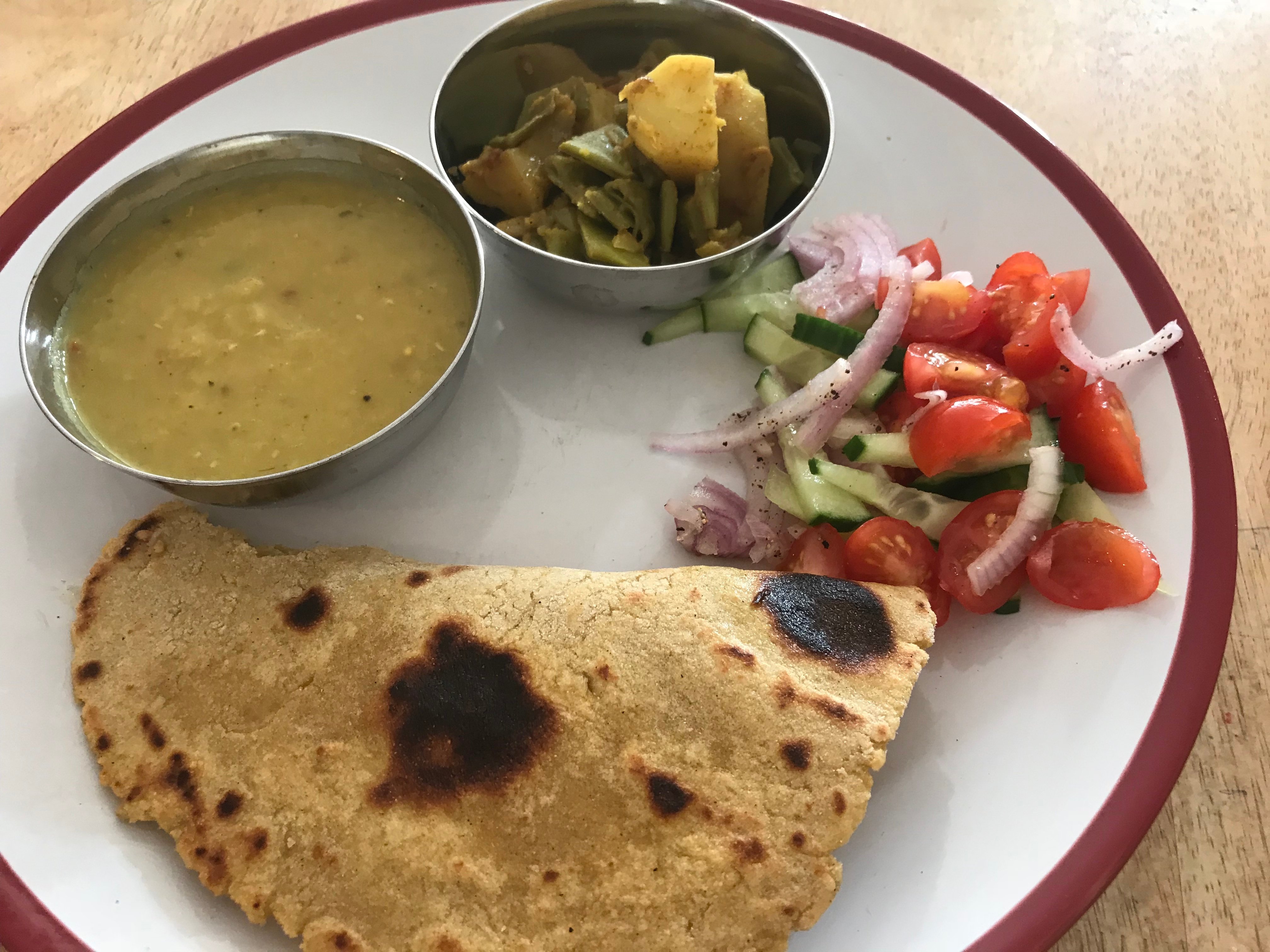 Healthier Roti
I'm a typical Punjabi when it comes to Indian cuisine. I love rotis/parathas/naans/puris with my main meal. So basically I'm not a big fan of rice and have an obsession with bread! This recipe is for a healthier roti.
Cornmeal
It contains cornmeal (makki) which is great for people who are sensitive to gluten. It's also high in fibre and iron.
Pearl Millet
Pearl millet (bajra) is also gluten free and high in fibre. It contains several essential minerals like phosphorus, zinc and magnesium and apparently has quite a high protein content for a grain.
Wheat
I'm trying to cut back on wheat and only used a little in this roti recipe, just to bind the dough together really.
Recipe
The proportions to use are:
1 part millet/bajra
1 part wholewheat flour (atta)
4 parts cornmeal/makki
Watch the vlog to see how I made these rotis and please give them a try:
MummyImperfect x