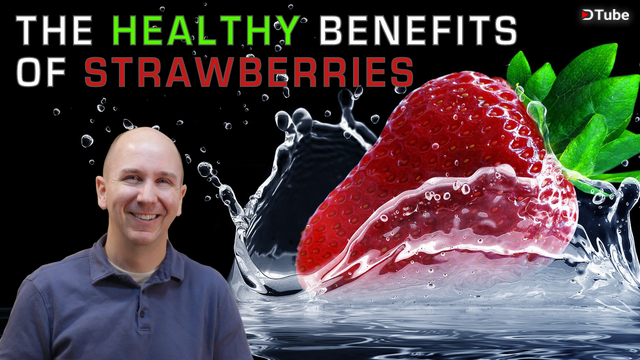 ---
Hello DTube and Steemians!
In this video I have another Food News segment. From time to time I like to look at what is going on in the world of food or pick a topic and find interesting articles to share about that topic. The topic for this vlog is "The Healthy Benefits of Strawberries." I love strawberries, they are my all time favorite fruit. :) So let's learn all about the health benefits that come from eating strawberries.
Don't forget to follow/subscribe, upvote, and re-steem if you like. :)
If you have any questions or comments or requests put them down below and I will get back to you as soon as I can.
Highlights:
Strawberries are an excellent source of antioxidants
Strawberries are good for the heart
Strawberries help improve osteoarthritis symptoms
Strawberries preserve cognitive function
Strawberries regulate blood sugar levels
Strawberries increase good cholesterol
Strawberries lower your blood pressure
Strawberries guard against cancer
Strawberries are a good source of maganese and potassium, and contain in one serving, more vitamin C than an orange.
When possible buy organic strawberries, because strawberries are among the top produces containing pesticides.
Source articles can be found here:
https://www.food.news/2018-08-24-the-many-health-benefits-of-eating-organic-strawberries.html
https://www.webmd.com/diet/features/nutritional-benefits-of-the-strawberry
The video was filmed with my Canon 70D, 50mm 1.4 lens, VideoPro mic.
*Thumbnail and other images in video were taken from Pixabay.
---
▶️ DTube
▶️ IPFS