Hi!
I love dried tomatoes and I can add them to everything! They work well in pasta and pizza, but the best are with ...smoked tofu. Really! All you need is just a few ingredients and a blender and you have healthy, dairy - free, egg - free bread spread.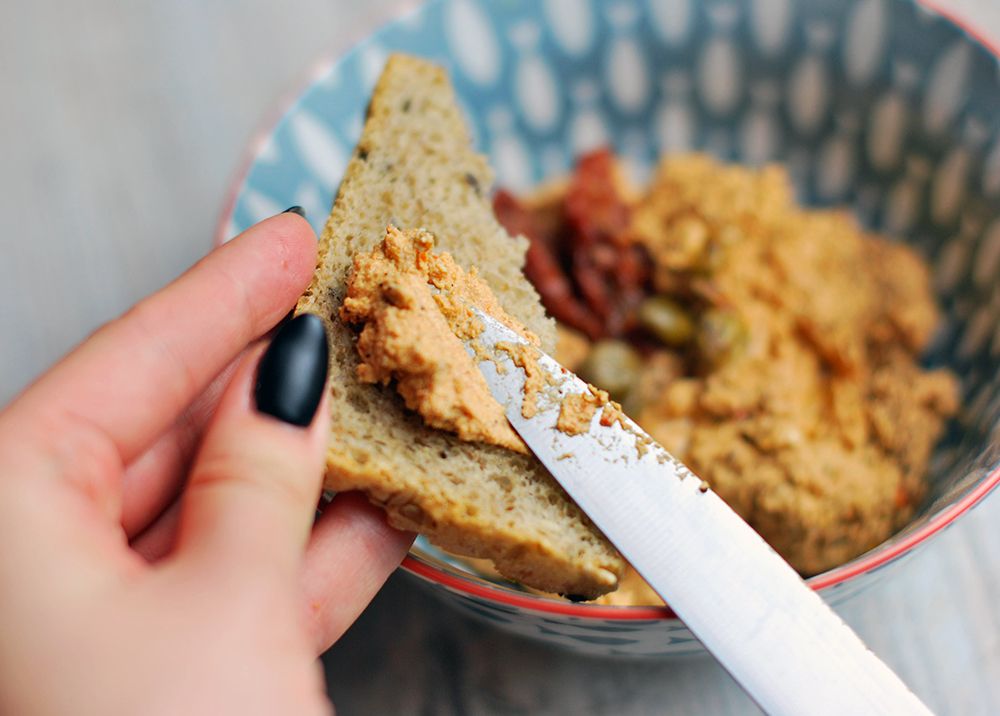 Ingredients:
100 g smoked tofu
5-6 dried tomatoes with olive oil and herbs
a pinch of black pepper
a handful of chopped parsley 
1 tablespoon of pumpkin seeds
1 tablespoon of capers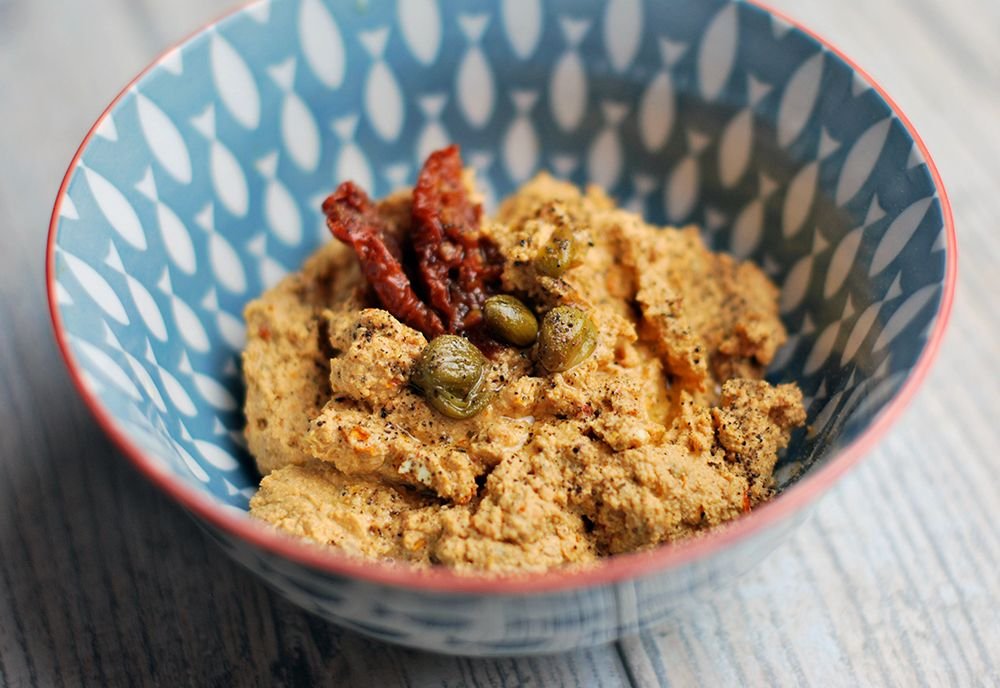 Preparation: 
Put the tofu, dried tomatoes and pepper into a bowl and blend into a cream.  
Roast pumpkin seeds for a while in a dry pan. Add the pumpkin seeds and chopped parsley and mix with a spoon everything. 
Put into a bowl or clean jar and decorate with capers.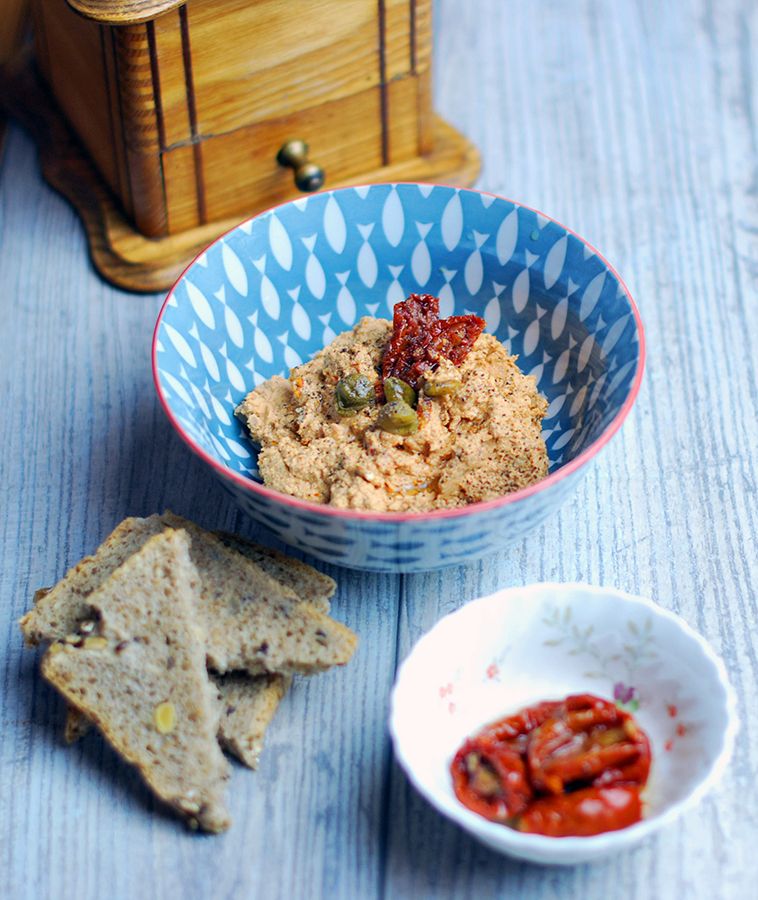 Store in the fridge for a maximum of 3 days.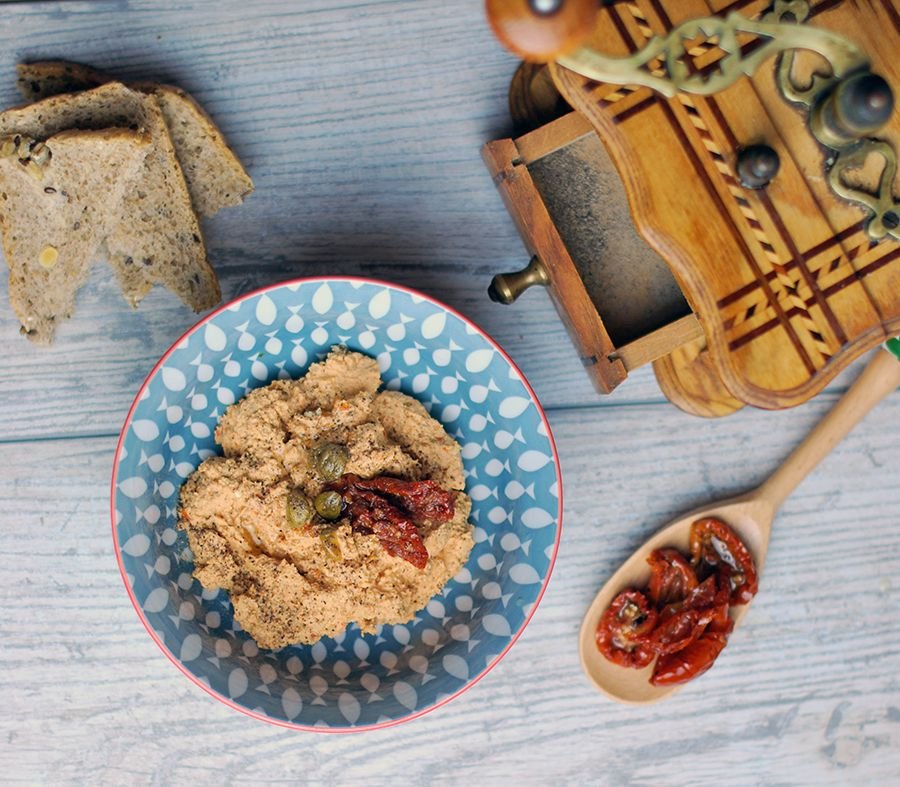 Bless you!
Moni 😍