#5 My Best Vegan Breakfasts in the World! 🌎 Porridge with Wild Blueberries in Poland 🇵🇱 💜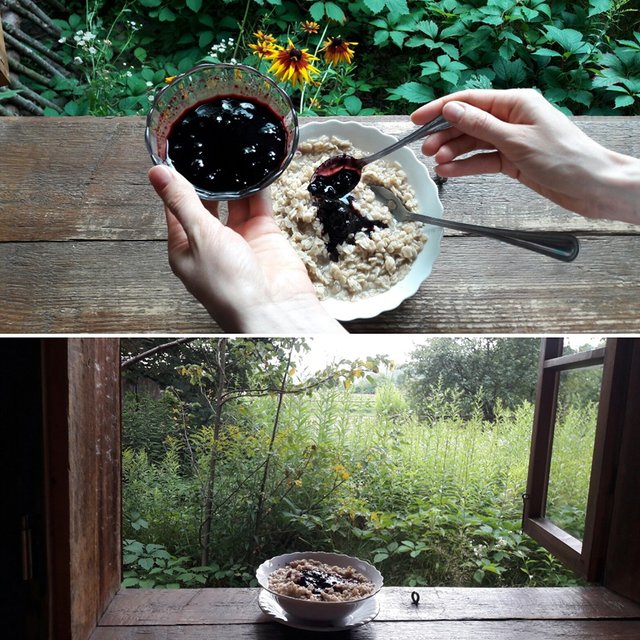 ---
Today, my homeland celebrates 100 years of independence. It is a great day for Poland, and I am proud that I live in a free country.
I will show you today a Polish breakfast, which I ate in a magical place: "Roztocze" in the summer.
Because the breakfast offer of the guest house where we were spending our holidays, there was no vegan option, I asked to cook oatmeal on the water with a pinch of salt.
Porridge served with the best jam from wild blueberries collected in the surrounding forests.
It was a simple and delicious breakfast. I just ate and enjoyed the moment.
Do you celebrate simple moments in your life?
Moni 💜
---