Homemade fried mashed potato balls - Easy & tasty snack/lunch/dinner
Homemade fried mashed potato balls - Easy & tasty snack/lunch/dinner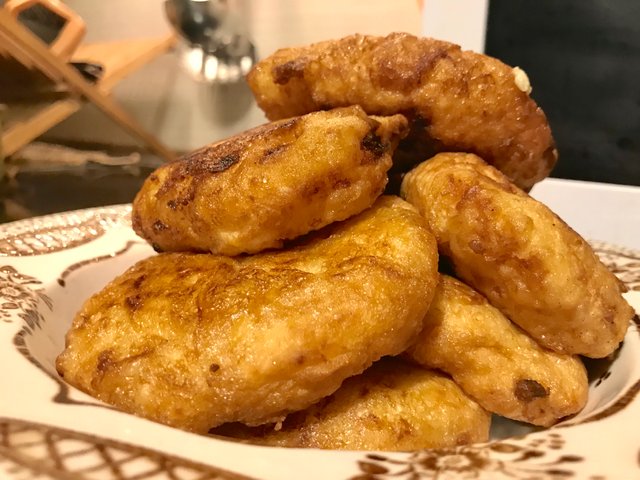 Hello, Halloween Steemians!
This Autumn might be a bit warmer than usual but Winter is just around the corner.
Depending on a salad alone for an entire meal is not easy at this time of the year but we shouldn't jump into fat "meaty" meals" just like that. It is better for your body and digestive system to make a smooth transition by preparing satiating Autumn meals. Potatoes are good choice to do that and they are giving you a variety of ways to cook them.
Today I will be sharing with you a recipe for homemade mashed potato balls. They are quite easy to prepare and the ingredients are easily accessible - you probably already have most of them at home.
Here is a list of the ingredients for the potato balls:
7 medium-size potatoes
1 medium-size carrot
2 cloves garlic
100 gr. butter
200 gr. yellow cheese
pepper and salt to taste
And for the breading, you will need:
2-3 eggs
250 gr. wheat flour
The first thing you have to do is to cut all of the vegetables into small pieces and boil them like you are preparing them for mashed potatoes.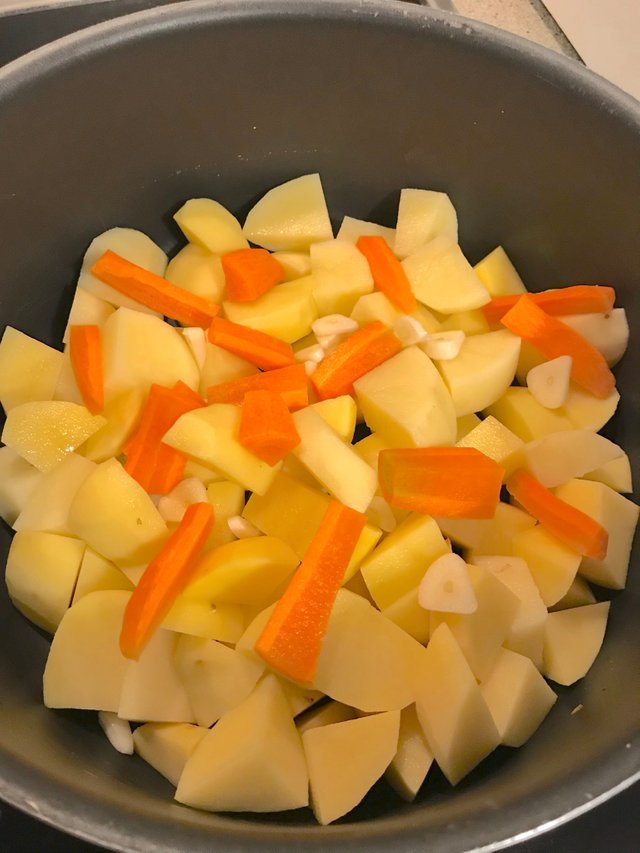 After they become soft and squishy, just add the butter, the salt, and the pepper and smash them into a paste. If you decide to leave some small pieces into the mixture it will add additional "realness" to the taste. Then you have to add the shredded yellow cheese and stir for 5-10 minutes. The mixture will still be quite hot and by adding the yellow cheese and keep on stirring you will achieve the "Pommes aligot" effect.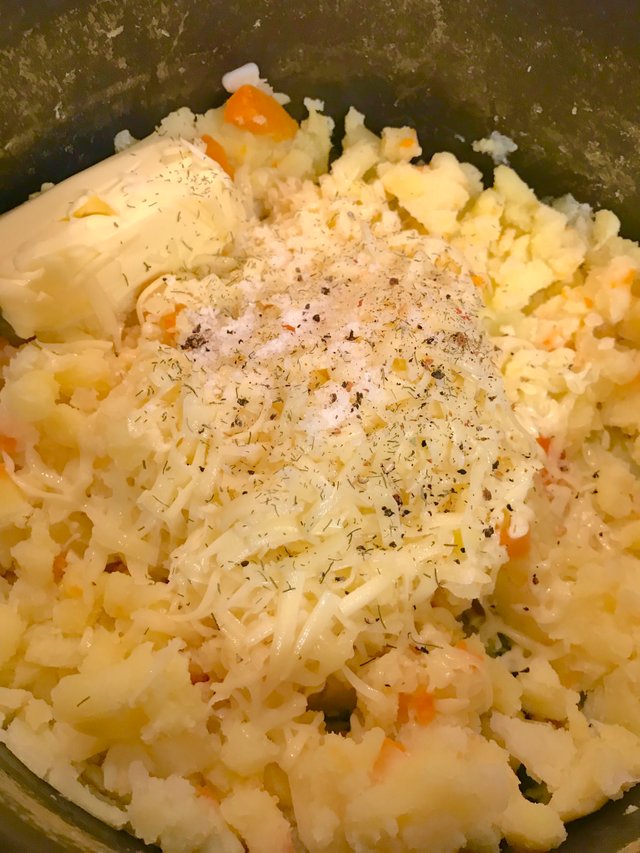 "Aligot is a dish made from cheese blended into mashed potatoes (often with some garlic) that is made in L'Aubrac (Aveyron, Cantal, Lozère, Occitanie) region in southern Massif Central of France.
Aligot is made from mashed potatoes blended with butter, cream, crushed garlic, and the melted cheese. The dish is ready when it develops a smooth, elastic texture."
(as explained in www.wikipedia.org/wiki/Aligot )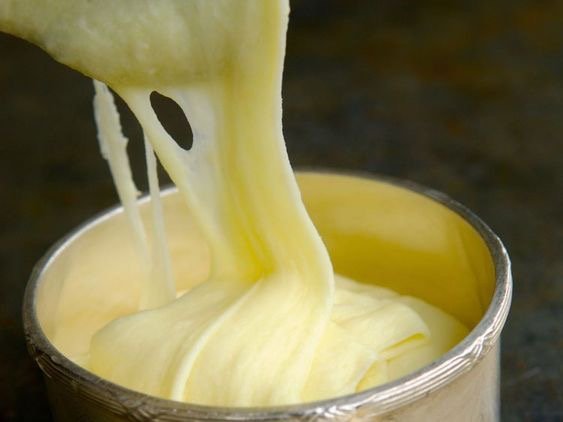 (Image credits: https://www.pinterest.com/pin/489273947016282086/?nic=1a)
Here comes the frying part which of course you can skip if you want your potato balls to be healthier. Instead of frying, you can just bake them but you have to be careful not to dry them out.
So, you will have to whip the eggs until the texture is good enough for the breading process.
Take small parts of the mixture with a spoon and firm them in an oval shape with the help of your palms. After that, dip the "ball" into the flour, then into the eggs and again in the flour, and fry until it becomes golden.
For the presentation, you can just serve them on their own with some fresh green herbs or salad, or you can prepare white yogurt dip to make the taste a bit lighter.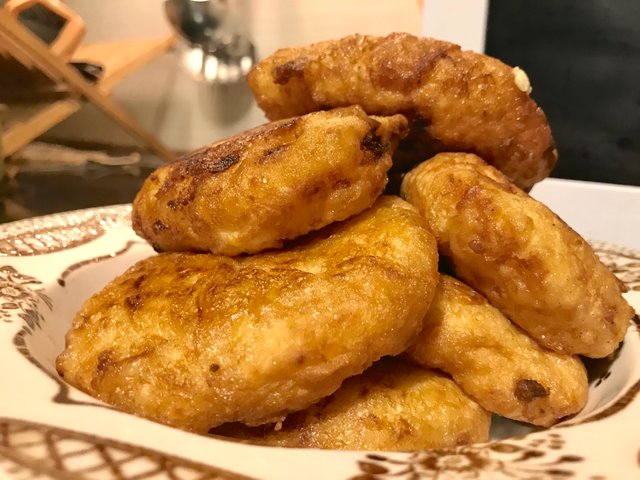 I hope you have enjoyed my recipe and I will be happy to hear what do you think about it. Feel free to drop some photos in a comment below if you decide to prepare it at home!
Stay fresh and delicious,
Chef Dimitrova