STRAWBERRY BANANA BEET BLAST SMOOTHIE 🍓🍌🚀 (PHOTOS + RECIPE)
Greetings Steemit Friends! 😊
In need of a midweek pick-me-up? Look no further! Today, I'll share with you my BERRY SWEET and UP-BEET smoothie recipe. Trust me, you'll go BANANAS for it! 😍
It's equal parts fruity to veggie and 110% yummy. If this week's Blue Monday still has you feelin' like a deadbeet, you'll wanna reboot with this turbo-boosting treat.
Get ready for BLAST OFF!!! 😜🚀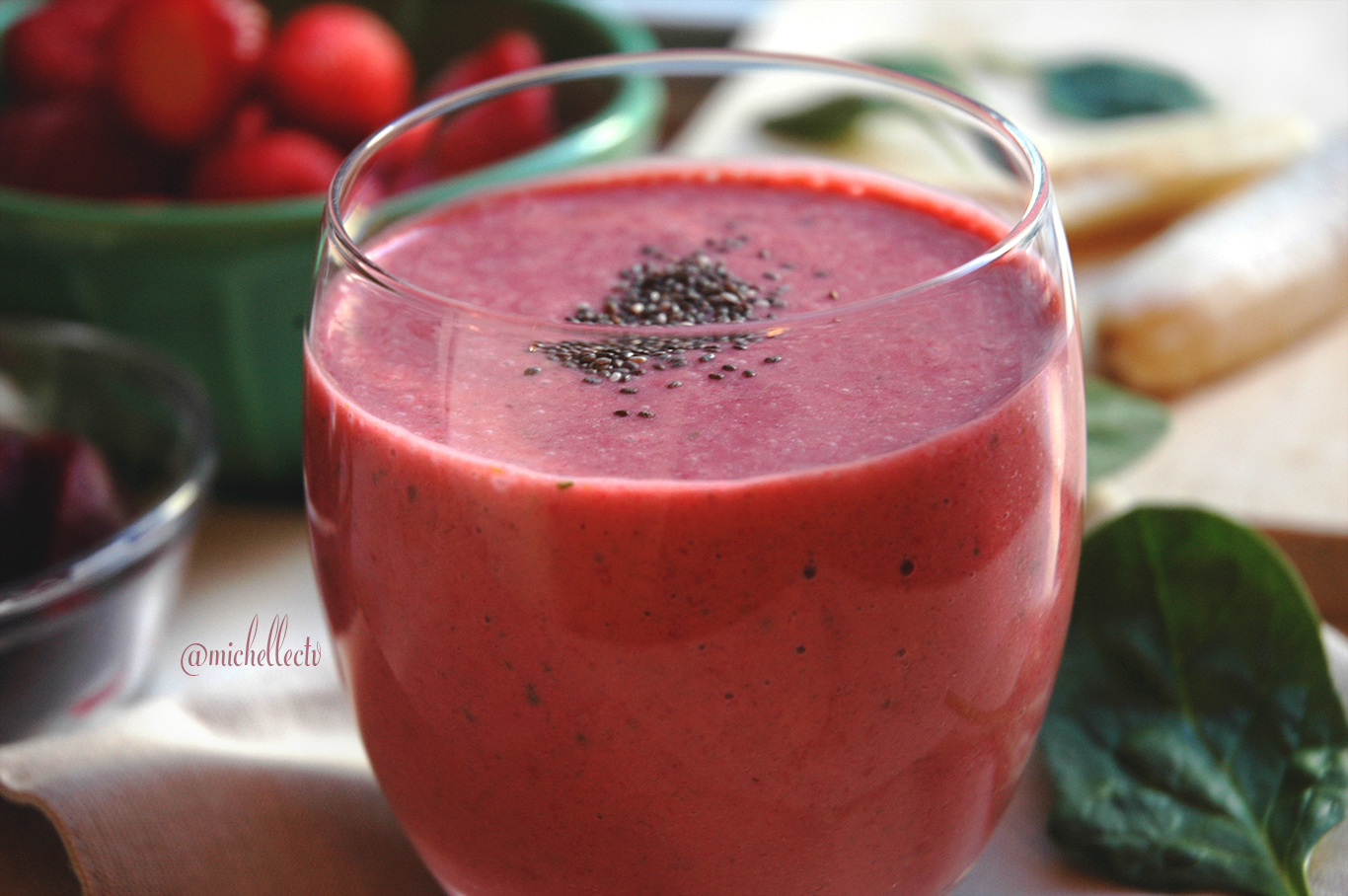 Health & Nutritional Benefits
Strawberries
Not only are strawberries berry delicious, they're also very nutritious! Strawberries are an excellent source of vitamin C, potassium, folic acid as well as fiber.
Just one cup of fresh strawberries contains 160% of the recommended daily quantity of vitamin C. Sweet!
Beets
Beet roots are rich in betaine and the nutrient choline. And when it comes to supporting a healthy heart, this veggie simply cannot be beet!
Betaine, an amino acid, helps to reduce high blood pressure and regulate inflammation in the cardiovascular system. It also helps to balance cholesterol levels.
Beet roots also contain glutathiones, a compound that naturally cleanses the blood of toxins, heavy metals and yucky waste.
Spinach
As the song goes, Popeye the Sailor Man was as "strong to the fin-ich" because he "eats his spinach"... and for good reason. These mean lil' greens pack a powerful punch!
Spinach is high in niacin and zinc, as well as protein, fiber, vitamins A, C, E and K, thiamine, vitamin B6, folate, calcium, iron, magnesium, phosphorus, potassium, copper, and manganese.
Bananas
It would be bananas NOT to mention the benefits of bananas too! Bananas are known to help calm upset stomachs and are full of electrolytes and minerals like magnesium and hydration regulating potassium.
In fact, a medium-sized banana is jam-packed with 422 mg of potassium! Good things!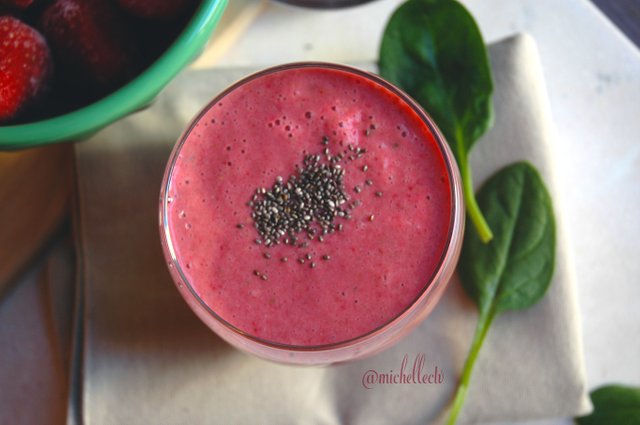 Strawberry Banana Beet Blast Smoothie Recipe 🍓🍌🚀
Ingredients
1 cup frozen strawberries, chopped
1 medium-sized frozen banana, chopped
1 cooked beet, chopped
handful of spinach leaves
1/2 cup low-fat plain Greek yogurt
1/4 cup beet juice or water
1 tablespoon chia seeds*
1 teaspoon honey, maple syrup or agave nectar*
ice

Yield: 2 servings | *Optional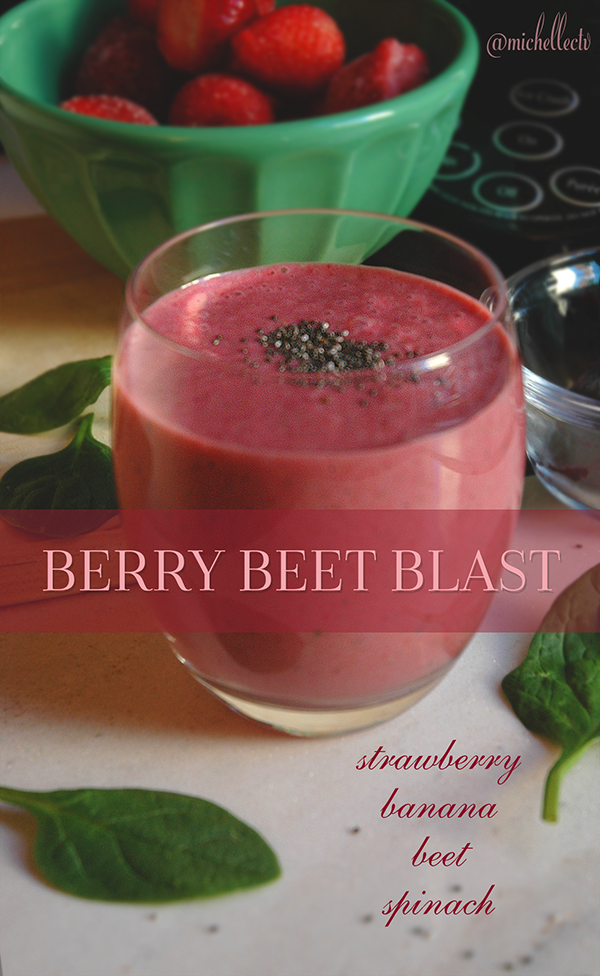 Directions
First, wash any fresh produce well. Next, place all ingredients in a blender and blend until smooth. Add an optional fanciful garnish of chia seeds.
Now, serve, sip and enjoy! 😋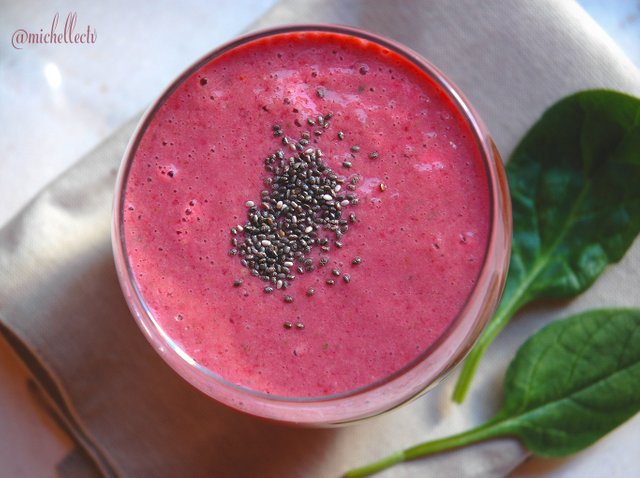 Smoothie Tips
Do you have a bunch of bananas that have seen better days? Peel them, then quarter or chop them, toss them in a freezer bag and then freeze 'em. This way you'll have frozen bananas ready to rock out your next smoothie in a flash!
This also applies to other fresh fruits. Go bananas pre-making your smoothie portions so should the smoothie mood strike, you'll have all of your frozen ingredients ready to go!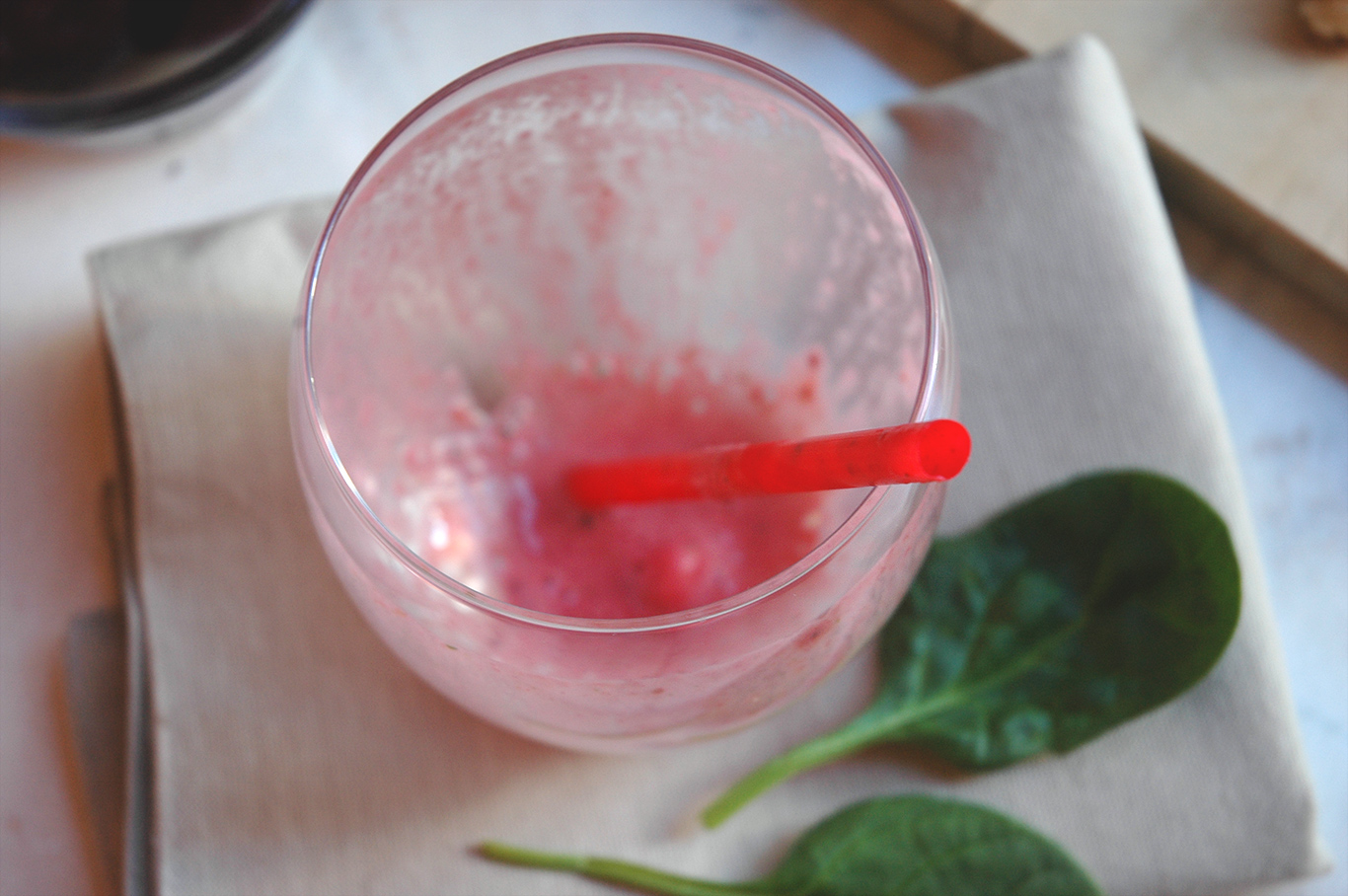 Yay or nay, Strawberry Banana Beet Blast?!
Thanks for commenting, upvoting and resteeming this post! I hope my post will inspire you to treat yourself to something delicious! Until next time...
Cheers!
Michelle
xx
---
P.S. If you enjoyed this post (and I hope you did!) FOLLOW @michellectv for more Fun, Food, Drinks, Beauty, Travel & Style!❤
---
You may also like...
How to Make a COSMOPOLITAN COCKTAIL 🍸😍 (RECIPE + VIDEO TUTORIAL)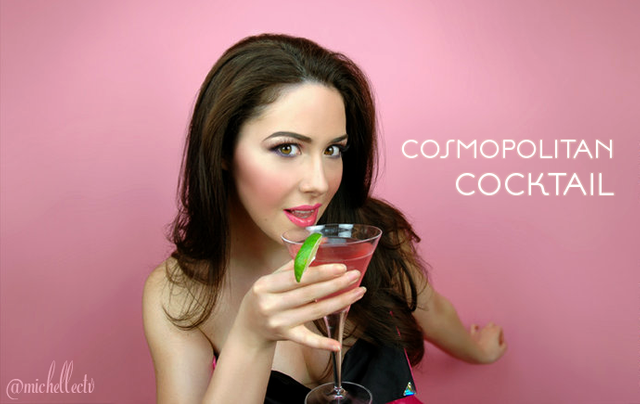 Link: https://steemit.com/food/@michellectv/how-to-make-a-cosmopolitan-cocktail-recipe-video-tutorial