Mini Red Velvet Cupcakes with Chambord Chocolate Ganache & Mascarpone Frosting! ❤🍫😍 (BOOZY RECIPE)
Happy Weekend Friends! 🤗
Firstly, I'd like to take the opportunity to thank my first 1,500+ Steemit followers! 🎉 Woo-hoo! Thank you all for your continued support! To commemorate this milestone, I'd thought we'd kick off the celebration with some petite treats - BOOZY MINI CUPCAKES!
Today, I'll share with you the recipes for these darling mini red velvet cupcakes with Chambord dark chocolate ganache and Mascarpone cheese frosting. 😍
Next Wednesday is 🌹Valentine's Day🌹 (hint hint)! These yummy bite-sized cupcakes make for a sweet surprise for that special someone! 💝😘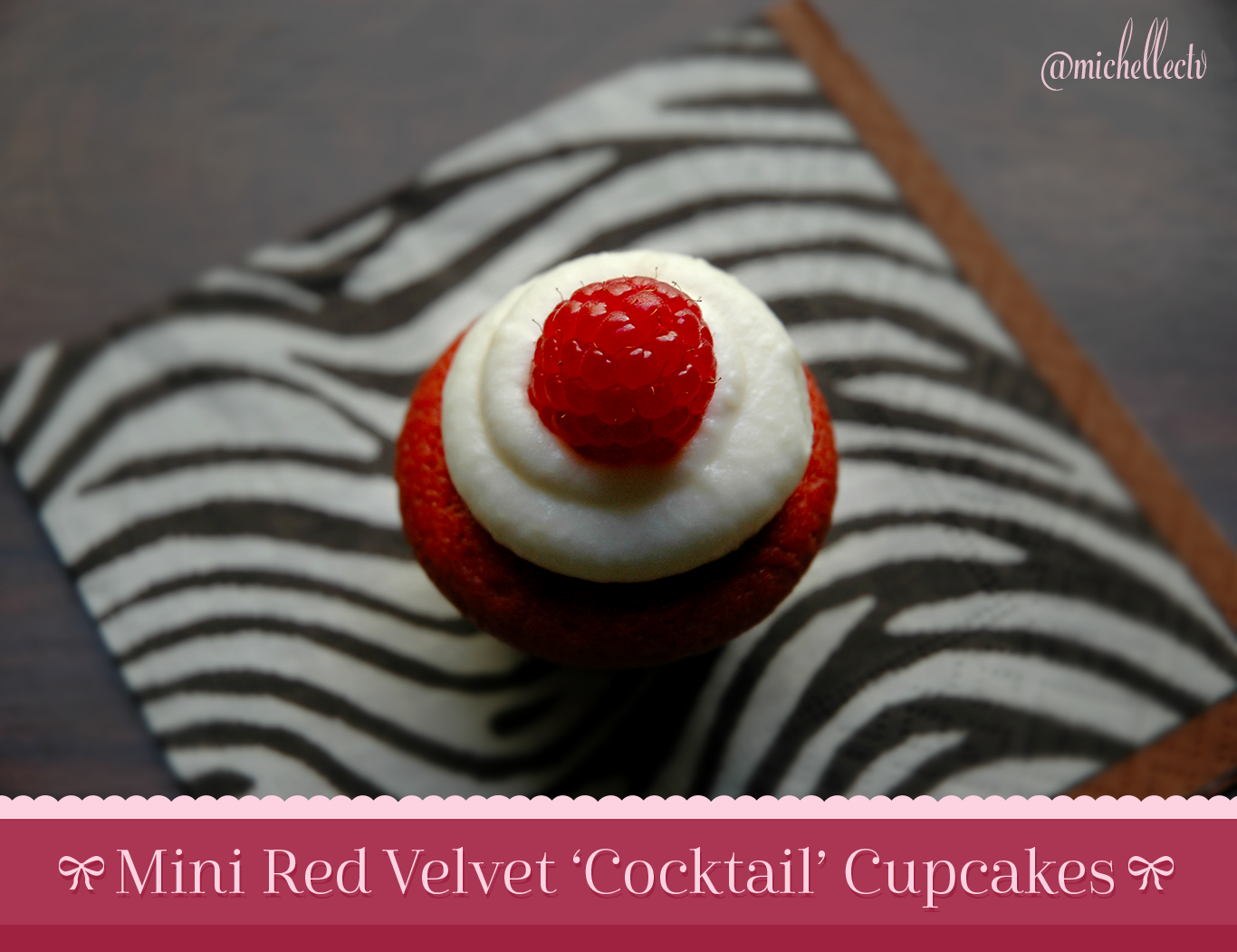 I chose to make mine miniatures or you can choose to make 'em like the standard size variation. Either way, they sure are berry delicious!
---
Red Velvet Cupcake Recipe ❤
Ingredients
---
2 1/2 cups cake flour
1/2 cup unsweetened cocoa powder
1 teaspoon baking soda
1/2 teaspoon salt
1 cup butter, softened
2 1/4 cups sugar
4 eggs
1 cup sour cream
1/2 cup buttermilk
2 tablespoons red food color
2 1/2 teaspoons pure vanilla extract
---
Yield: approx. 2+ dozen standard size cupcakes or 6+ mini size cupcakes | Oven temp: 350°F (175°C) | Bake Time: 15 minutes for mini's or 20 minutes for standard size cupcakes.
---
Directions
Preheat oven to 350°F (or 175°C). Grease cupcake baking cups or line tin with paper liners.

With an electric mixer beat together butter and sugar on medium speed for five minutes or until light and fluffy. Next, beat in eggs one at a time. Mix in sour cream, buttermilk, food color and vanilla extract. Gradually beat in flour mixture on low speed until just blended. Spoon batter into lined cups, filling each cup 2/3 full.eggs, and lemon and vanilla extracts together until smooth and creamy.

Bake for 15 minutes (20 for standard size) or until toothpick inserted into the center of the cupcake comes out clean. Allow pan to cool and then remove cupcakes from the pan to completely cool.
That was quick and easy! A cakewalk, so to speak. Next, we'll make the boozy ganache filling...
---
Chambord Dark Chocolate Ganache Filling 🍫
Ingredients
---
6 ounces semisweet chocolate, chopped
1/2 cup heavy cream
2 tablespoons Chambord raspberry liqueur
---
Directions
Heat up the chocolate and cream in a double boiler until chocolate is melted. Whisk until smooth and then whisk in the Chambord liqueur. Remove mixture from heat and allow to cool.

Use the large end of a small - medium sized frosting tip to cut a hole in the center of each cupcake. Spoon each hole full with ganache filling.
Next up, is the frosting...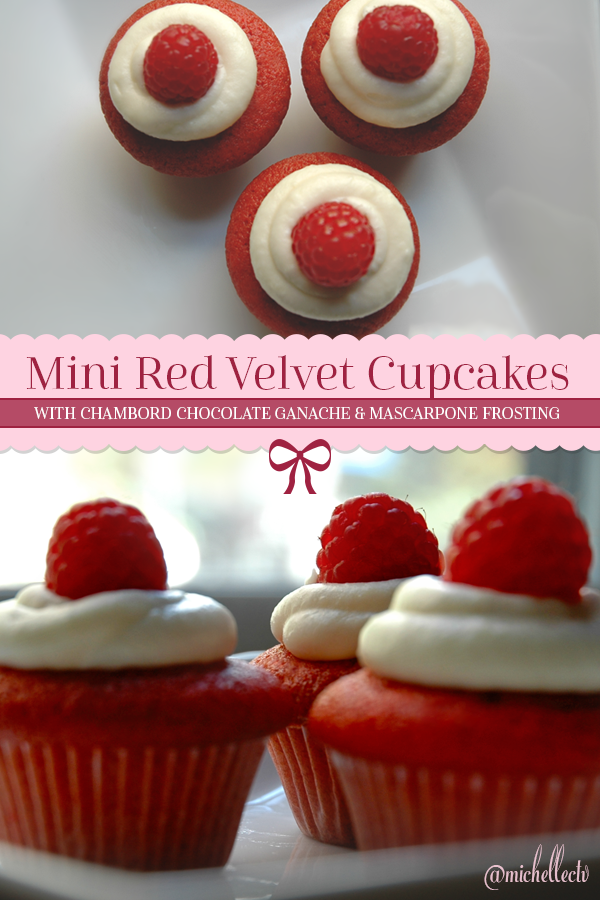 Mascarpone Cheese Frosting 😍
Ingredients
---
8 oz Mascarpone cheese
1/4 cup powdered sugar
2 teaspoons vanilla extract
1 cup whipping cream
---
Yield: approx. 3 cups of frosting
---
Directions
First, whisk together the Mascarpone cheese, powdered sugar and vanilla extract in a large bowl until blended.

Next, beat whipping cream at medium speed with an electric mixer until stiff peaks form.

Now you're ready to frost your cupcakes! Use immediately or refrigerate until ready to serve.
Again, easy-peasy! Now that your cupcakes have cooled you can get to the fun part of decorating them. Frost and add a fresh raspberry on top and you're finished! 😋
---
Thanks for commenting, upvoting and resteeming this post! I hope my post will inspire you to treat yourself to something sweet! Until next time...
Cheers!
Michelle
xx
---
P.S. If you enjoyed this post (and I hope you did!) FOLLOW @michellectv for more Fun, Food, Drinks, Beauty, Travel & Style! ❤
---
You may also like...
SCORE with a SHANDY BEER COCKTAIL! 🍋🍺 (RECIPE + VIDEO TUTORIAL)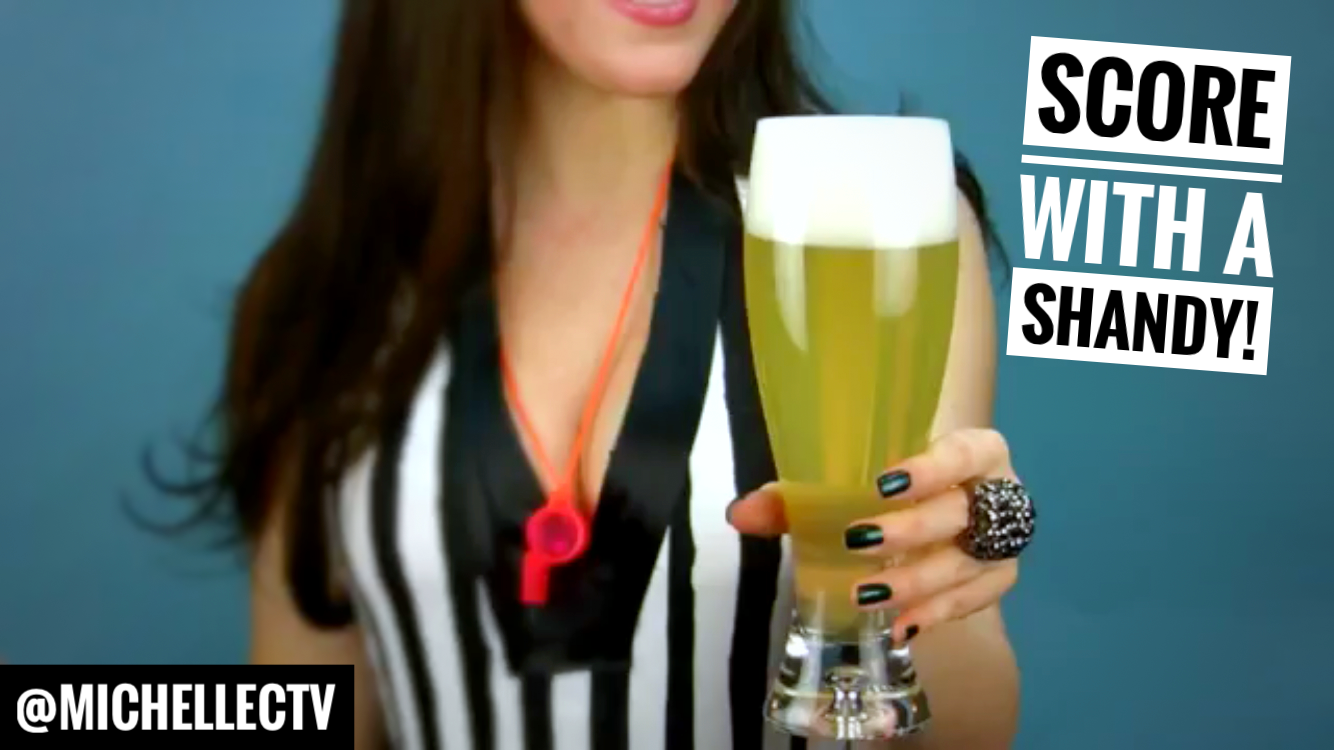 Link: https://steemit.com/food/@michellectv/score-with-a-shandy-beer-cocktail-recipe-video