Celebrate MARDI GRAS with a BIG EASY and a BEADED BROAD! 🎉🍹 (COCKTAIL RECIPES + VIDEO TUTORIALS)
Happy Mardi Gras Friends! 🎉🍹
Yayyy!!! It's Fat Tuesday, y'all! So, grab your cocktail shaker and laissez les bons temps rouler (let the good times roll)!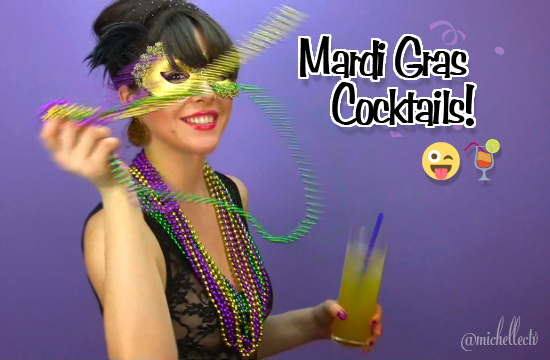 Today, I'll share with you two of my Mardi Gras inspired cocktail recipes! These tempting tipples both pay homage to the city of New Orleans with a lil' taste of SoCo love.
First up is a Big Easy cocktail. Named after NOLA's nickname (the Big Easy), it's also BIG and EASY to make!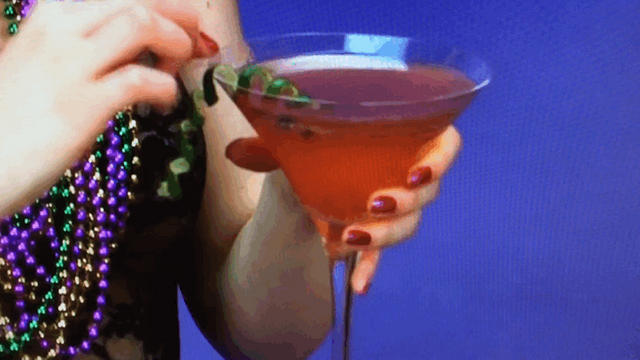 This version of the recipe calls for Southern Comfort, Chambord (or raspberry liqueur), fresh lime juice and lemon-lime soda.
How to Make a Big Easy Cocktail Video Tutorial:
My Big Easy Cocktail Recipe Card: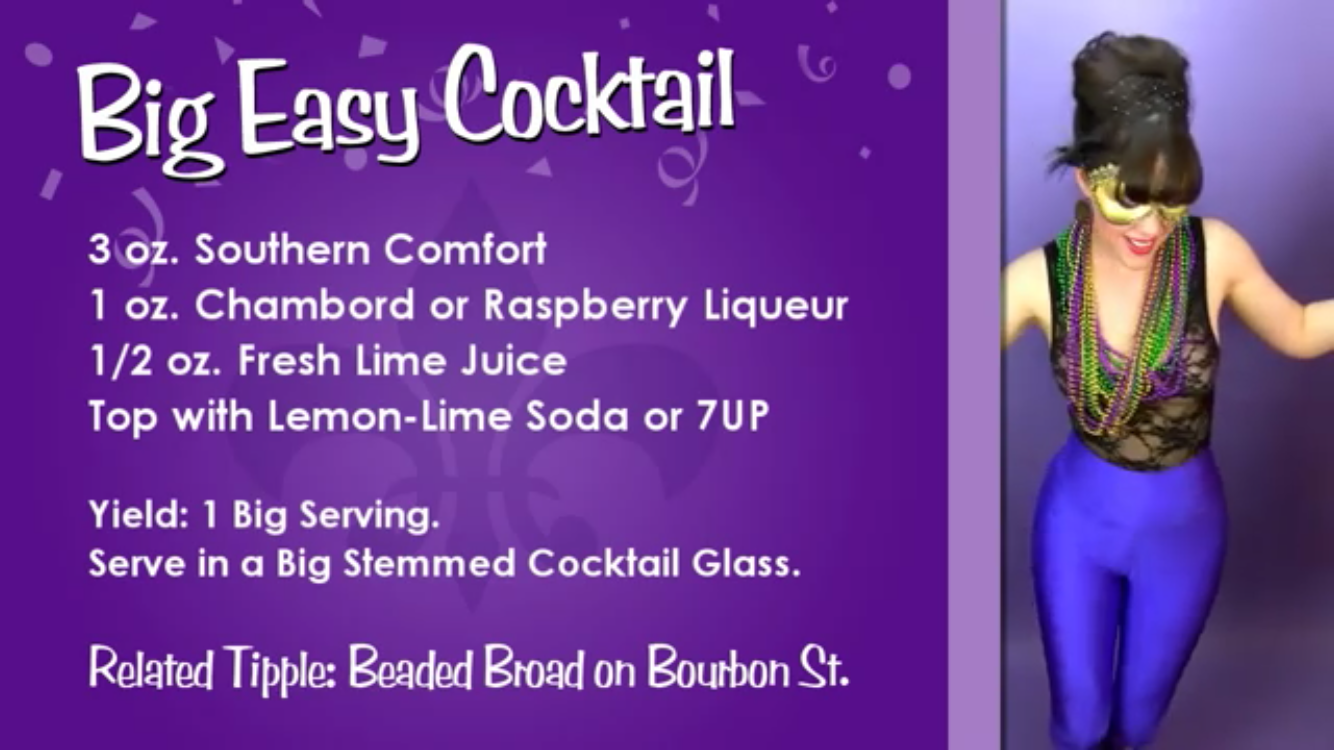 NEXT UP...
---
The second novelty cocktail is called a Beaded Broad on Bourbon Street!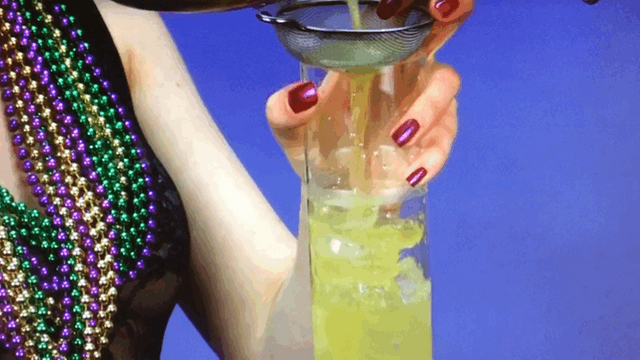 Not only is this tall drink a nod to NOLA's very lenient drinking laws, it's also a refreshingly promiscuous twist of a proper Beaded Lady.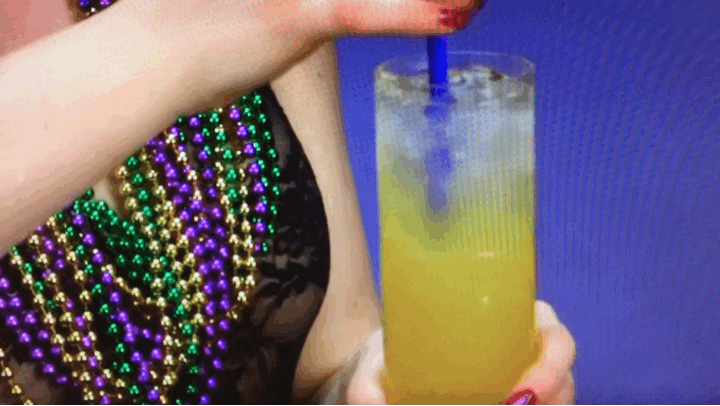 This recipe calls for light rum, Southern Comfort, triple sec, pineapple juice, club soda and fresh mango and pineapple fruit.
How to Make a Beaded Broad on Bourbon Street Video Tutorial:
My Beaded Broad Cocktail Recipe Card: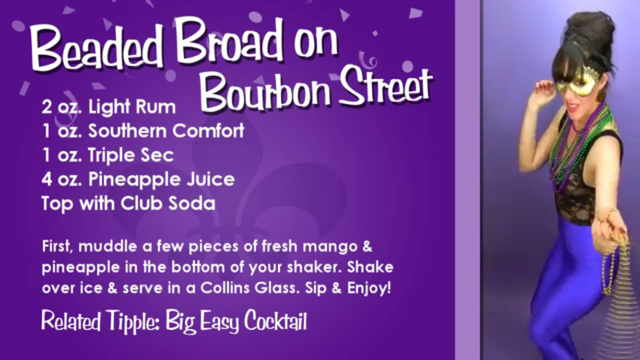 Fun Facts
Fat Tuesday (also known as Shrove Tuesday) is the last day of Mardi Gras and feasting before Ash Wednesday, the first day of Lent.
The city of New Orleans, Louisiana allows the possession and consumption on the street of any alcoholic beverage in an open plastic container.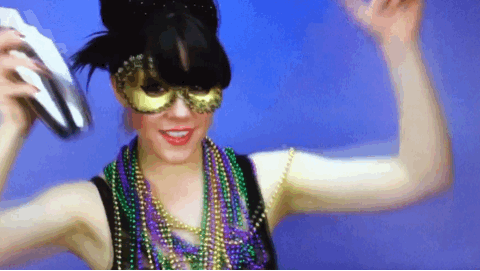 ---
Thanks for commenting, upvoting and resteeming this post! I hope my post will inspire you to treat yourself to something fun! Until next time...
Cheers!
Michelle
xx
---
P.S. If you enjoyed this post (and I hope you did!) FOLLOW @michellectv for more Fun, Food, Drinks, Beauty, Travel & Style! ❤
---
You may also like...
Mini Red Velvet Cupcakes with Chambord Chocolate Ganache & Mascarpone Frosting! ❤🍫😍 (BOOZY RECIPE)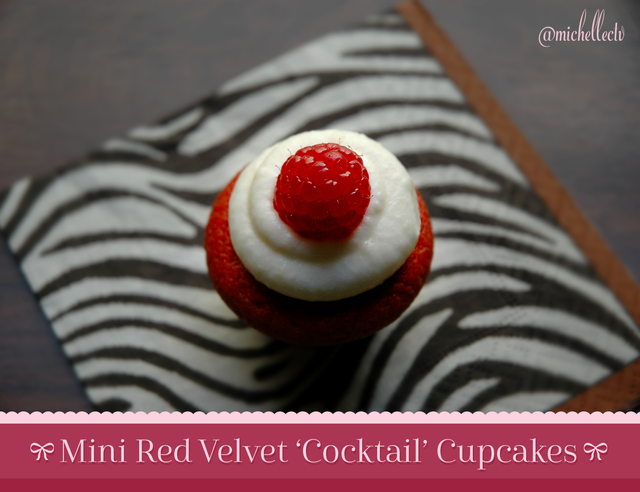 Link: https://steemit.com/food/@michellectv/mini-red-velvet-cupcakes-with-chambord-chocolate-ganache-and-mascarpone-frosting