JAPANESE BABY WEANING STYLE: How to make the vegetable soup
Hello Steemian parents,
today I will introduce one of the basic recipe of Japanese weaning method: the vegetable soup. If you are interested in this weaning style, this soup is undoubtedly a MUST-KNOW since it is very nice, healthy and helpful.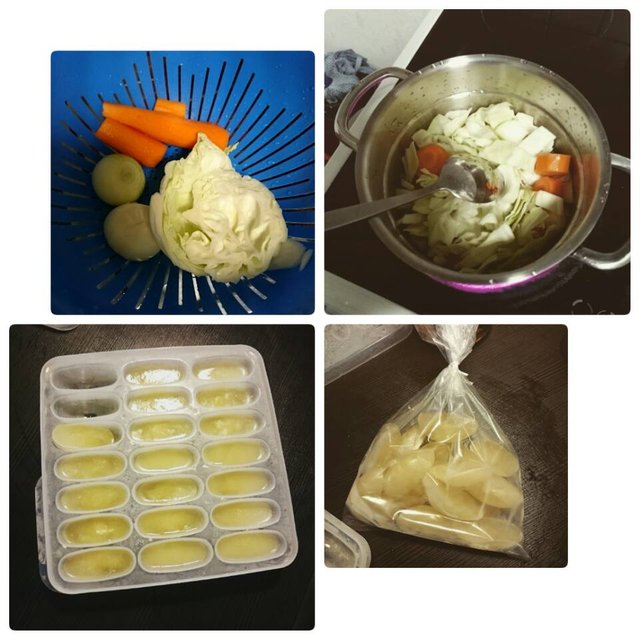 During the first few weeks of the weaning period, babies only eat rice porridge and vegetable puree, you can use the soup to cook porridge or mix it with the veggie puree to make the puree more watery so that babies can consume easily. The naturally sweet taste of this soup will definitely increase babies' appetite. According to Japanese weaning documents, we should not use spices such as salt, sugar, etc for babies' first year. Therefore, it is a great idea to take advantage of the naturally sweet flavor from vegetables to enhance the deliciousness of baby foods. For example, rice porridge may sound boring, but adding the vegetable soup into porridge will make it slightly sweet and taste better. By doing it, you don't have to use sugar or other spices :)
Here is the very simple recipe:
Ingredients:
80g cabbage - sliced/chopped
80g carrot – cut into pieces
80g onion – sliced/chopped
200ml water
How to:
Boil 200ml water and then put all the vegetables in the pot, continue boiling with small fire.
Remember to cover the pot, and after 20 minutes, the soup is done.
I often pour the soup into the freezing trays when it is cooled down, then put them into the fridge. When we prepare the food, we can take them out, very quick and convenient :)
These are my dishes using the vegetable soup: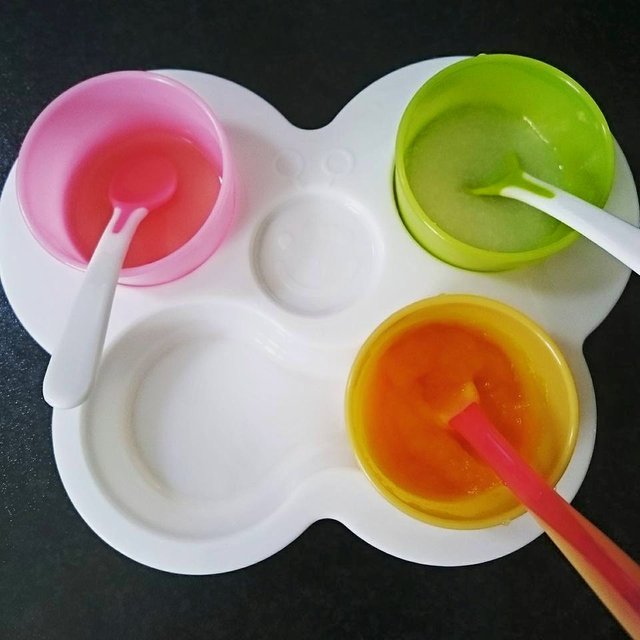 Rice porridge – carrot puree – veggie soup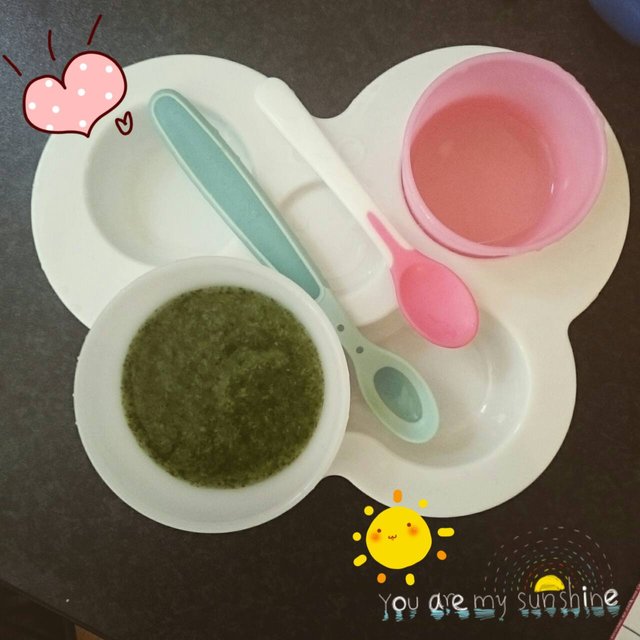 Spinat porridge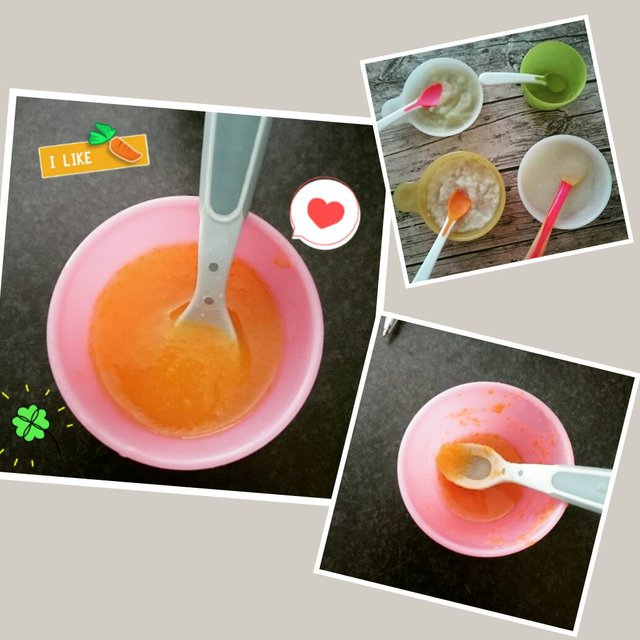 Carrot cabbage soup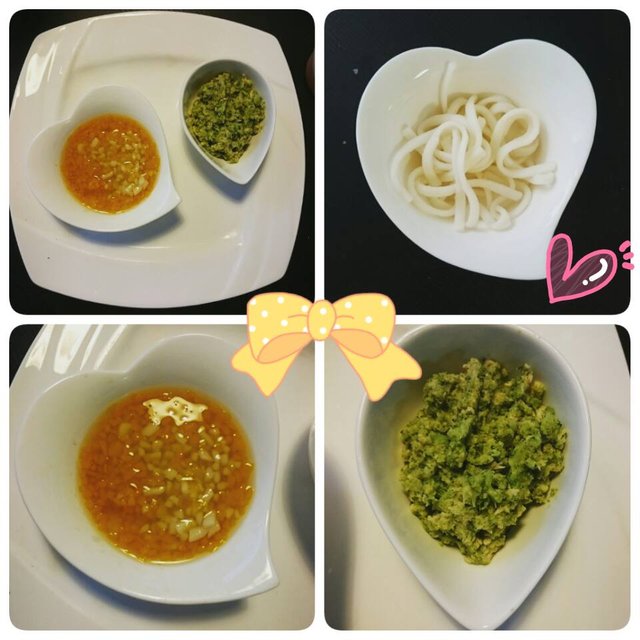 Pumpkin and asparagus udon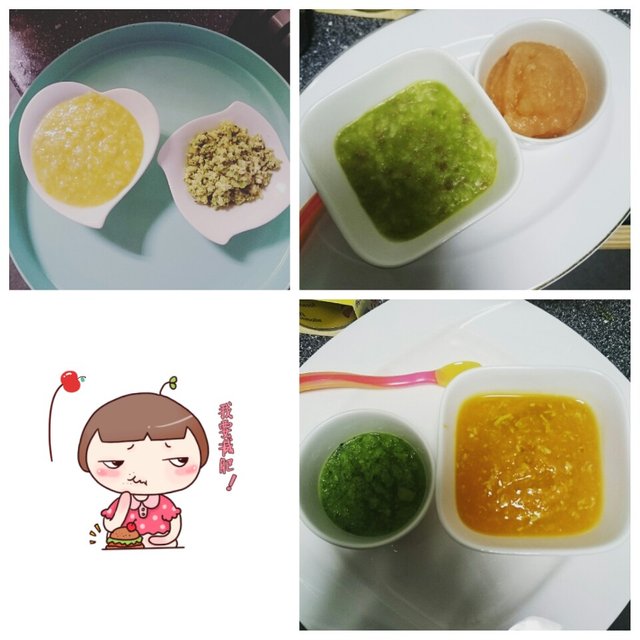 Some mixed porridge dishes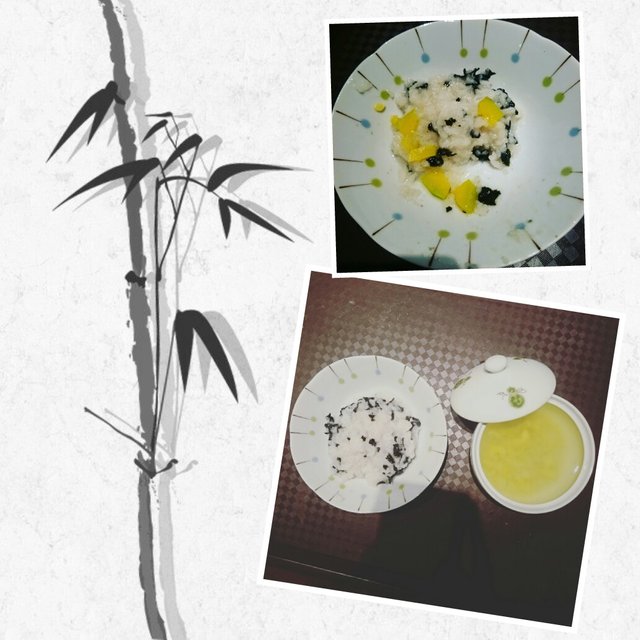 Seaweed rice – veggie soup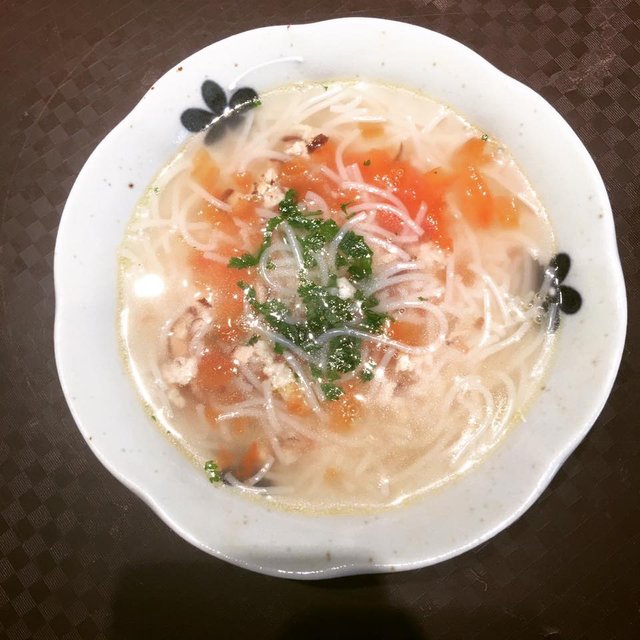 Vermicelli with veggie soup, tomato, pork minced
I hope some of you will find my recipe useful. From my experience, it is great since we can use it to cook many other dishes. In the next post, I will introduce another basic Japanese soup for baby: Dashi.
Thank you for reading and see you soon <3<3<3