A steemian's world food journal: 893 Berlin with @knozaki2015
Hello Steemians,
It has been such a long time since my last entry.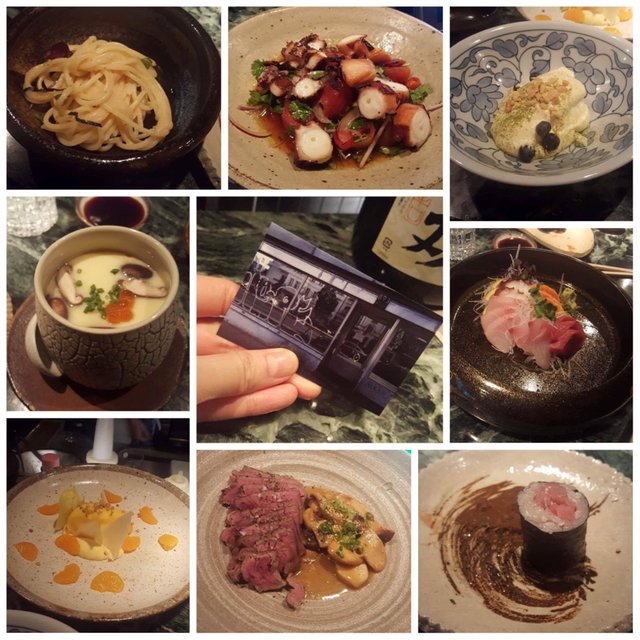 Today I am happy to be back with my little corner here on Steemit and continue sharing my "foodie interest". This time I want to introduce a wonderful Japanese restaurant in Berlin: The 893.
Our famous @Knozaki2015 took us there for dinner last November and honestly saying, we were totally impressed.
From the outside, it is hard to believe that this is a nice place for eating since the appearance is too shabby with lots of graffiti pictures. There is no light but only a small sign board named "893", so if you are a first time visitor, it will be a little bit tricky to find the restaurant :)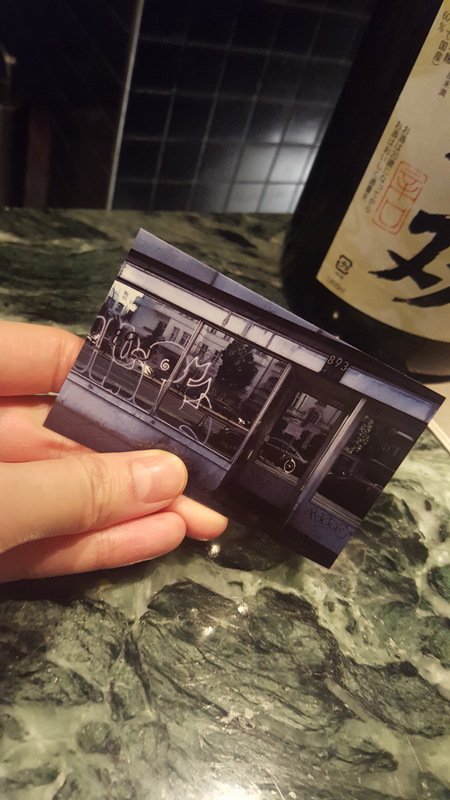 However, everything turns upside down once you walk in. 893 is such a well-decorated, stylish restaurant. It was hard to take pictures since it was dark though :(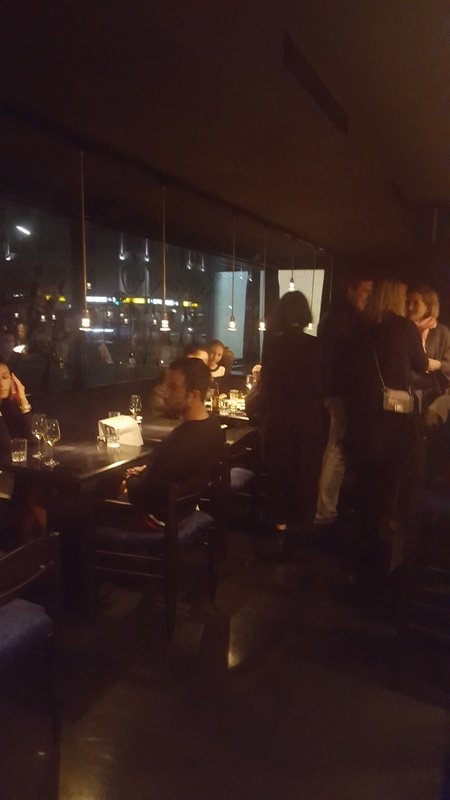 All the tables were booked, so we had to seat at the sushi bar. Now let's have a look at the menu: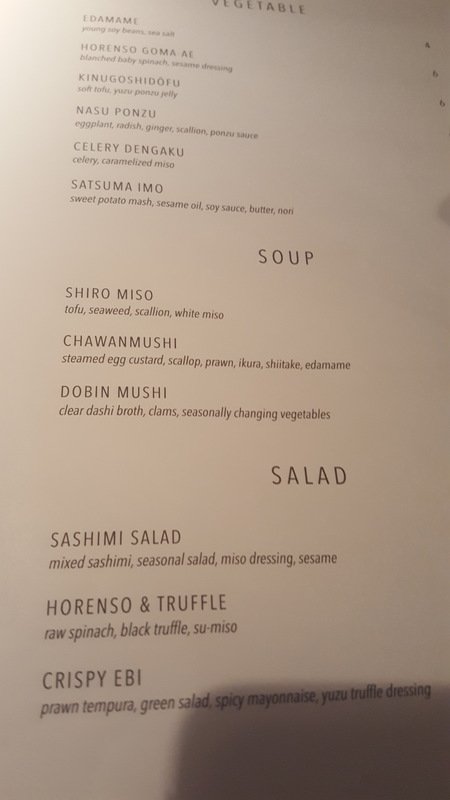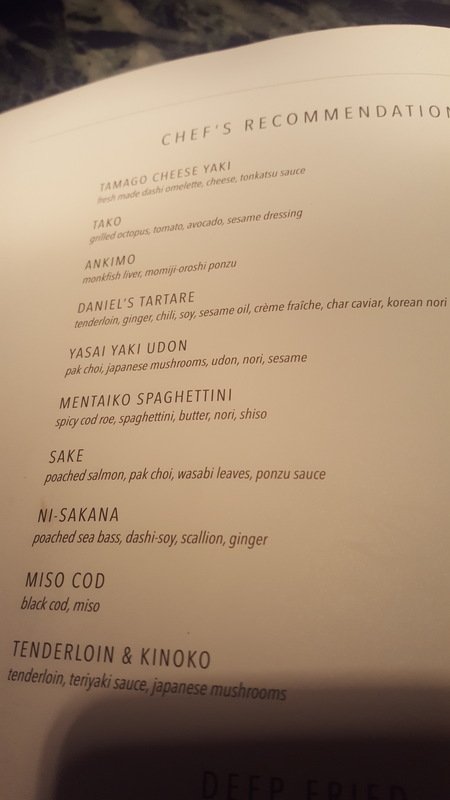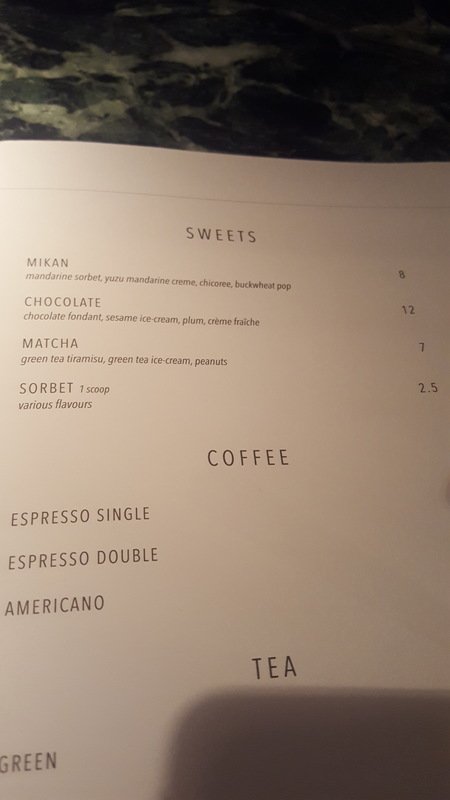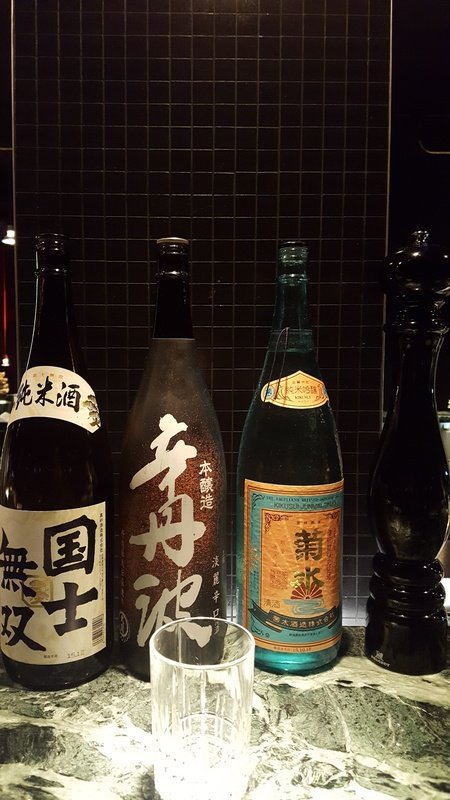 Some bottles of famous Japanese wine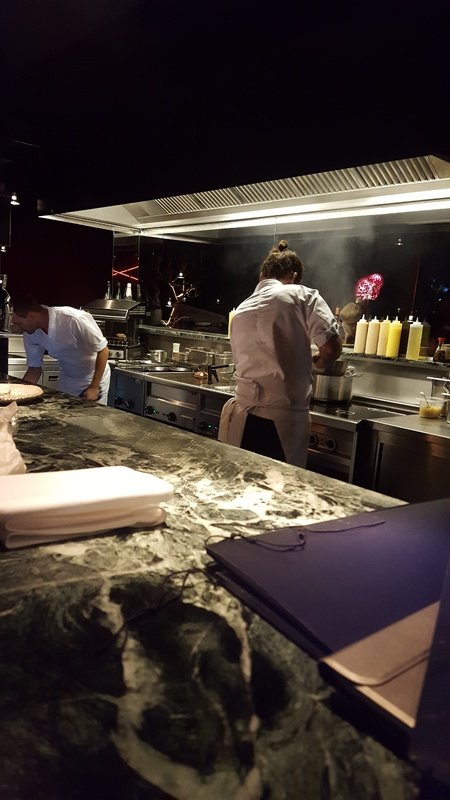 It was fun seating at the bar because we could see the chefs preparing dishes ;)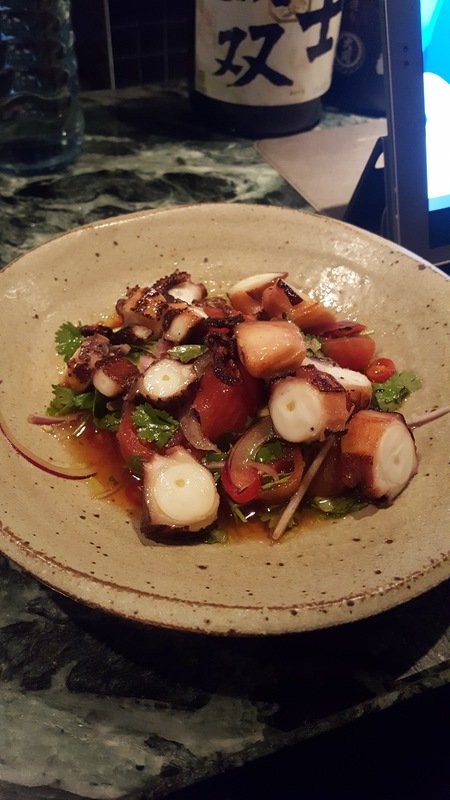 Our appetizer: octopus salad – the fresh octopus was grilled and mixed with vegetable and dressing. It was sooo good :)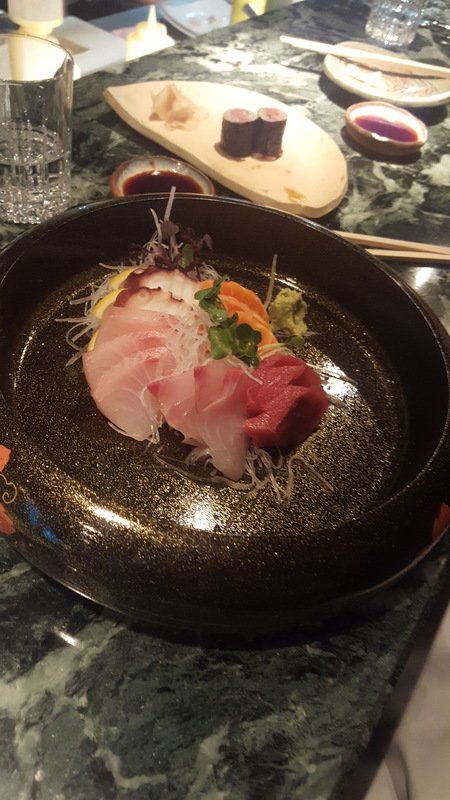 Sashimi plate – my hubby's favorite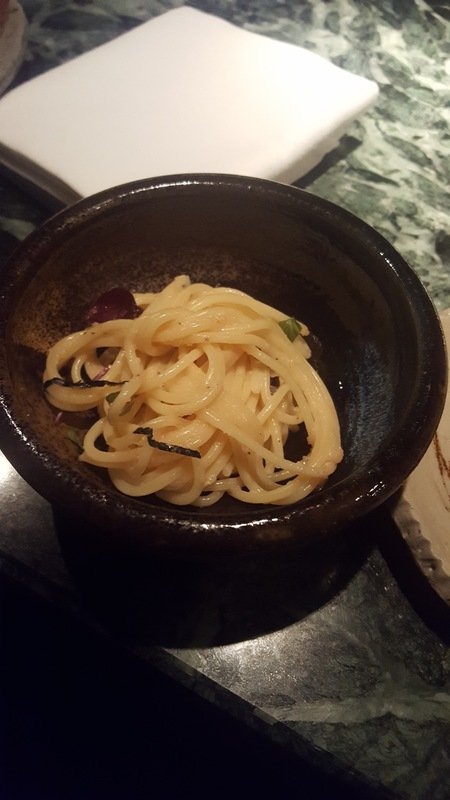 Japanese spaghetti – this dish was a little bit salty, however the noodle was fresh and well-cooked.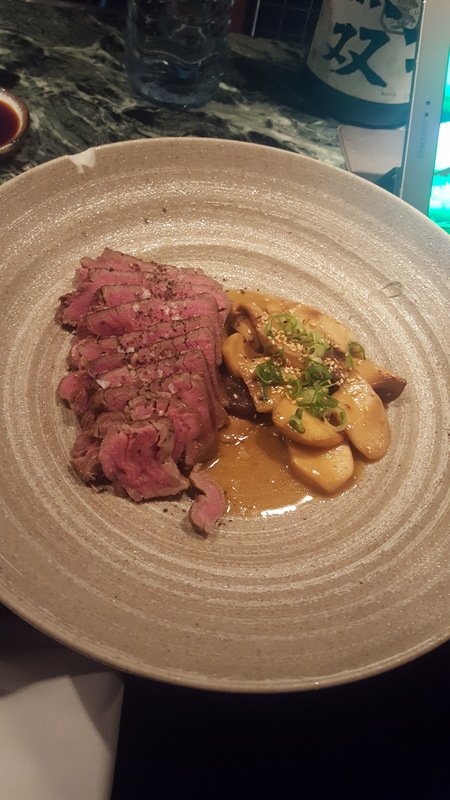 Japanese beefsteak with special kind of mushroom and sauce- the beef was medium rare, so soft that it was melted down in your mouth. I love the crunchy, sweet mushroom as well.


Tuna maki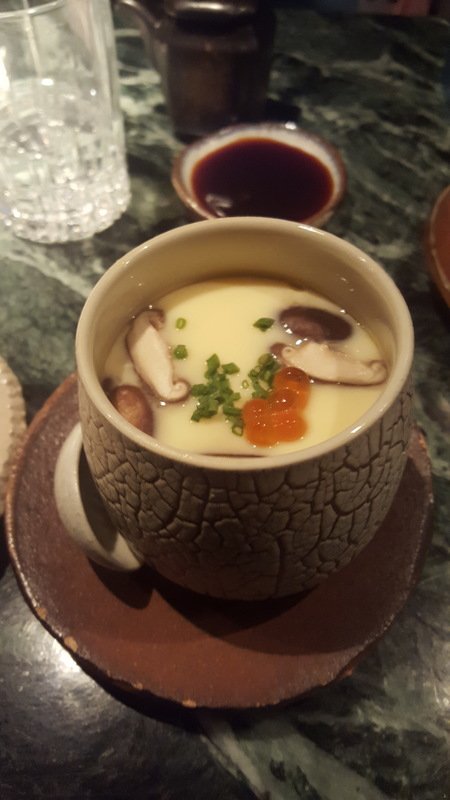 A bowl of Japanese chawanmushi for my little son. Chawanmushi is steamed egg with seafood such as scallop, shrimp and salmon roe.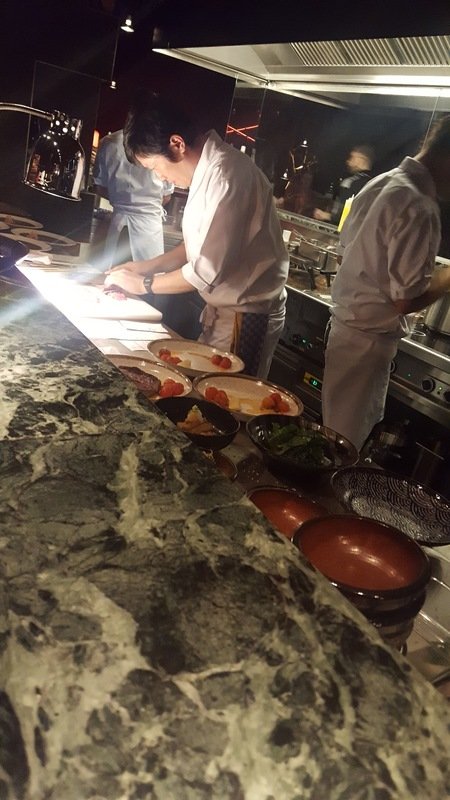 Another pictures of a chef finishing the dish decoration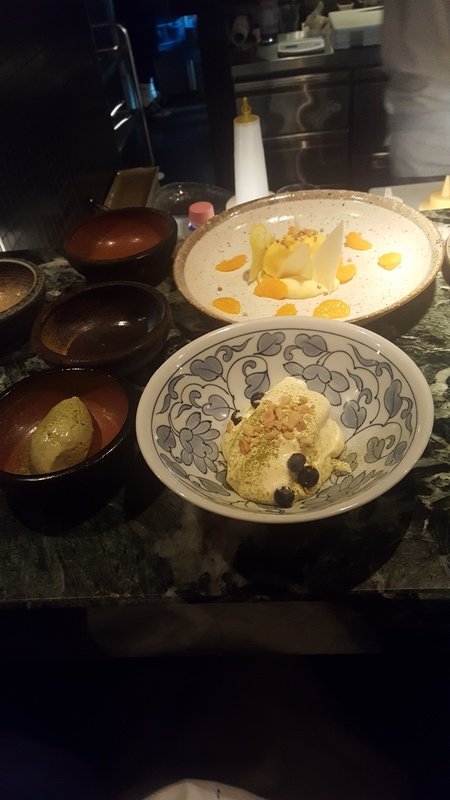 Our dessert: matcha ice cream, matcha tiramisu and mandarin sorbet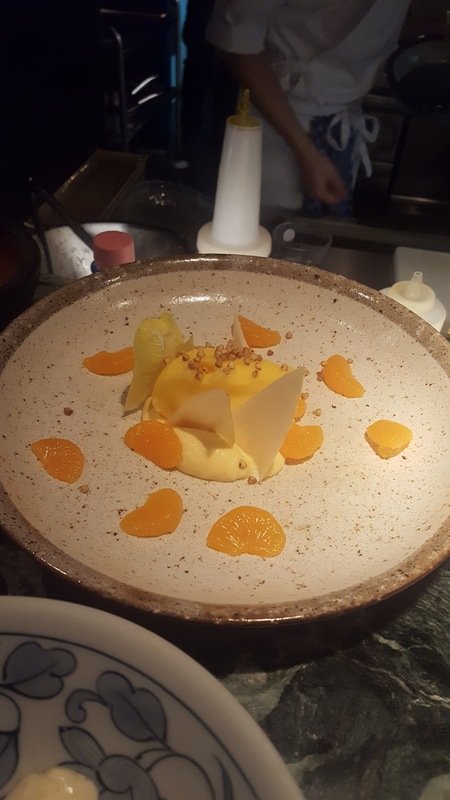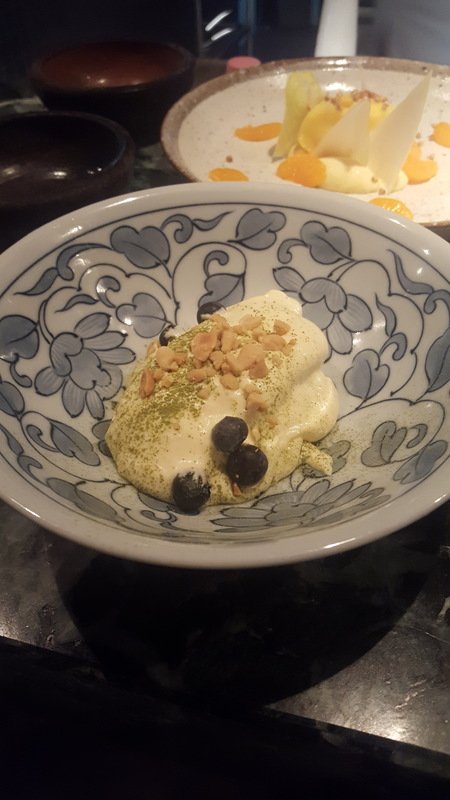 The tiramisu was absolutely delicious, the matcha flavour was strong and the cake was not too sweet.
There is only one word to say about this place: EXCELLENT. I love all the yummy dishes, the décor, the atmosphere, the professional look of the chefs and also the lovely staffs there. There are still many other dishes that we want to try, so there is no doubt that we will come back to this interesting restaurant soon. Here is the address of 893, just in case you want to give it a try (trust me, you should definitely do it)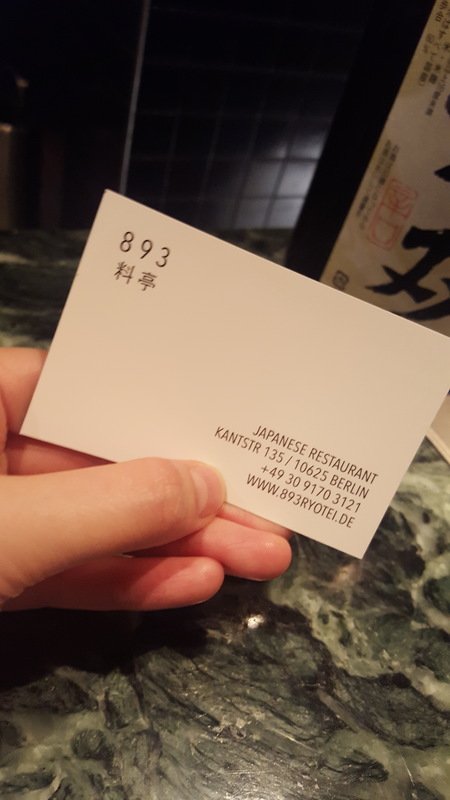 Thank you for reading and see you soon <3