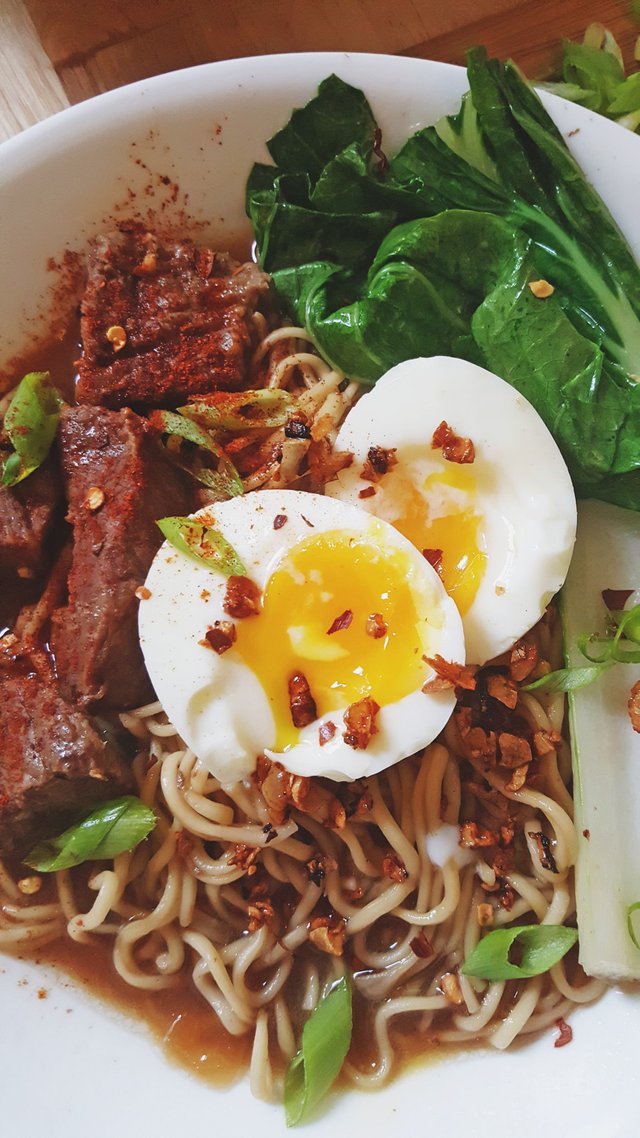 There are many different ways to cook ramen. It can be a very laborious process because many of the ingredients need preparation before they can be incorporated with the ramen.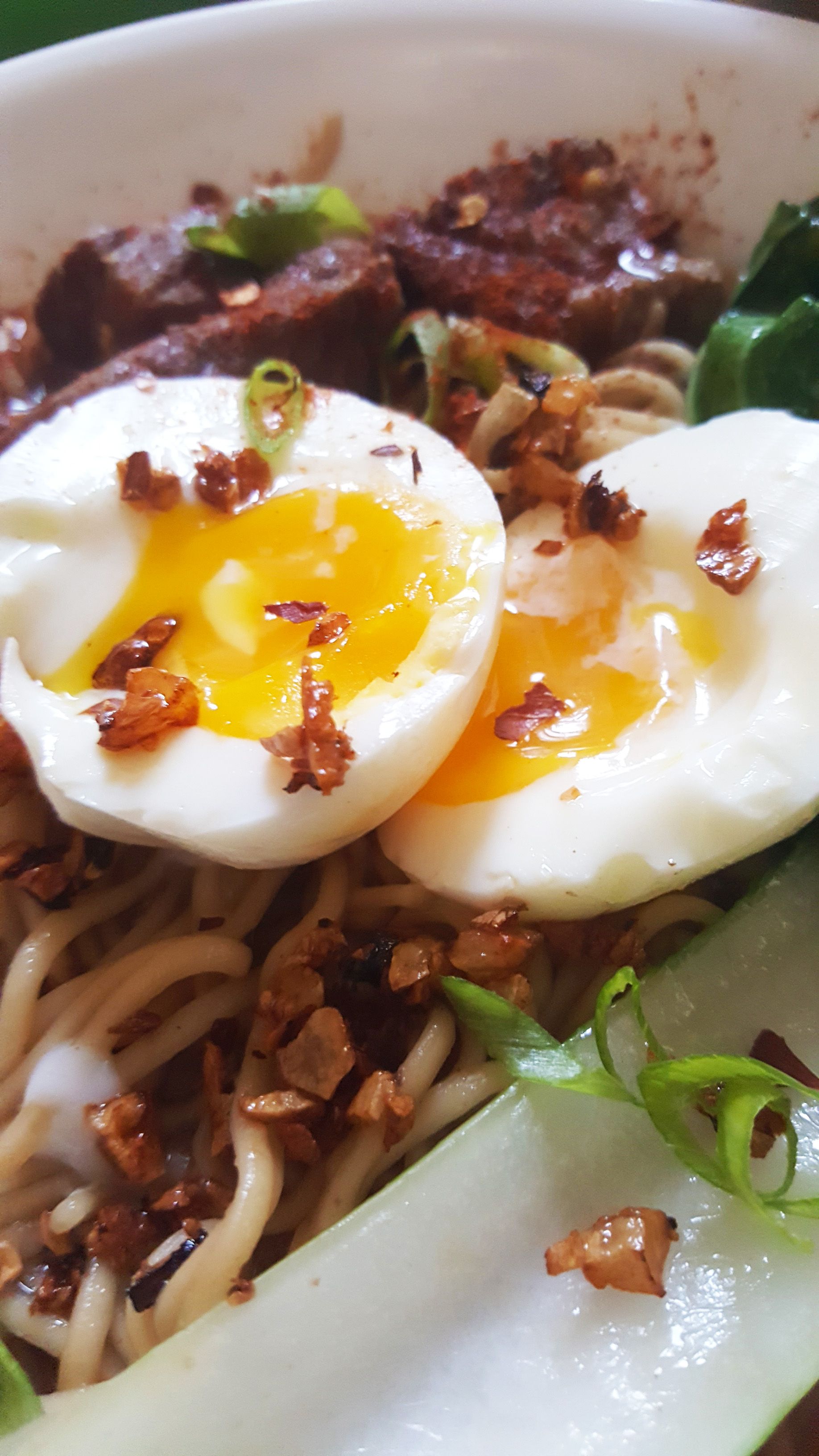 For example, There is a special process for the the broth, for the meat and yes, even for the egg!
I opted to make everything as easy as possible without compromising the quality of my recipe.
I didn't have to prepare the broth because I made the dry ramen recipe. Still very yummy but one less step. I soft boiled the eggs which took about 6 to 7 minutes. It's perfect!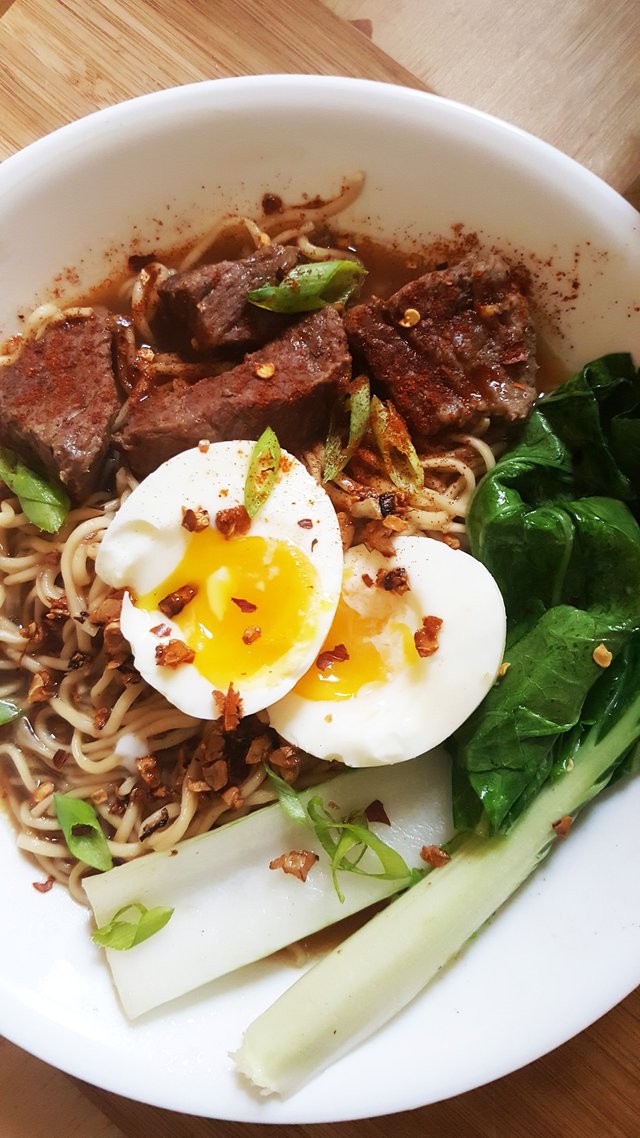 I prefer noodles to have a bite to it. Mine came out perfect at just 5 minutes. Different noodles have different cooking times. Make sure you always subtract 1 to 2 minutes for the noodle cooking time if you prefer yours with a body.
For me, the following are the things that make a good, tasty ramen:
Hot and spicy
Noodle is not soggy
Broth (if any) is bursting with flavor
Meat is tender and flavorful
Egg is tender and soft boiled
All flavors compliment the overall taste
The garlic is toasty
The vegetables are rarely cooked
There is a fatty ingredient mixed in
If you want to know more about ramen, you can read more here:
https://gurunavi.com/en/japanfoodie/2015/09/ramen.html?
I hope you enjoyed this post and may you have a hearty awesome bowl of ramen ASAP! Yum!
MaryJanePower