I created a wonderful vegetable dish over quinoa to have for dinner tonight. This is what I found in the fresh vegetable bin in the refrigerator. I wanted to eat a variety of them while they were still fresh.
Recipe:
One red pepper
One medium eggplant
One zucchini
Green beans
Salt
Black pepper
Garlic flakes
Onion flakes
Add water or vegetable broth ( I added water)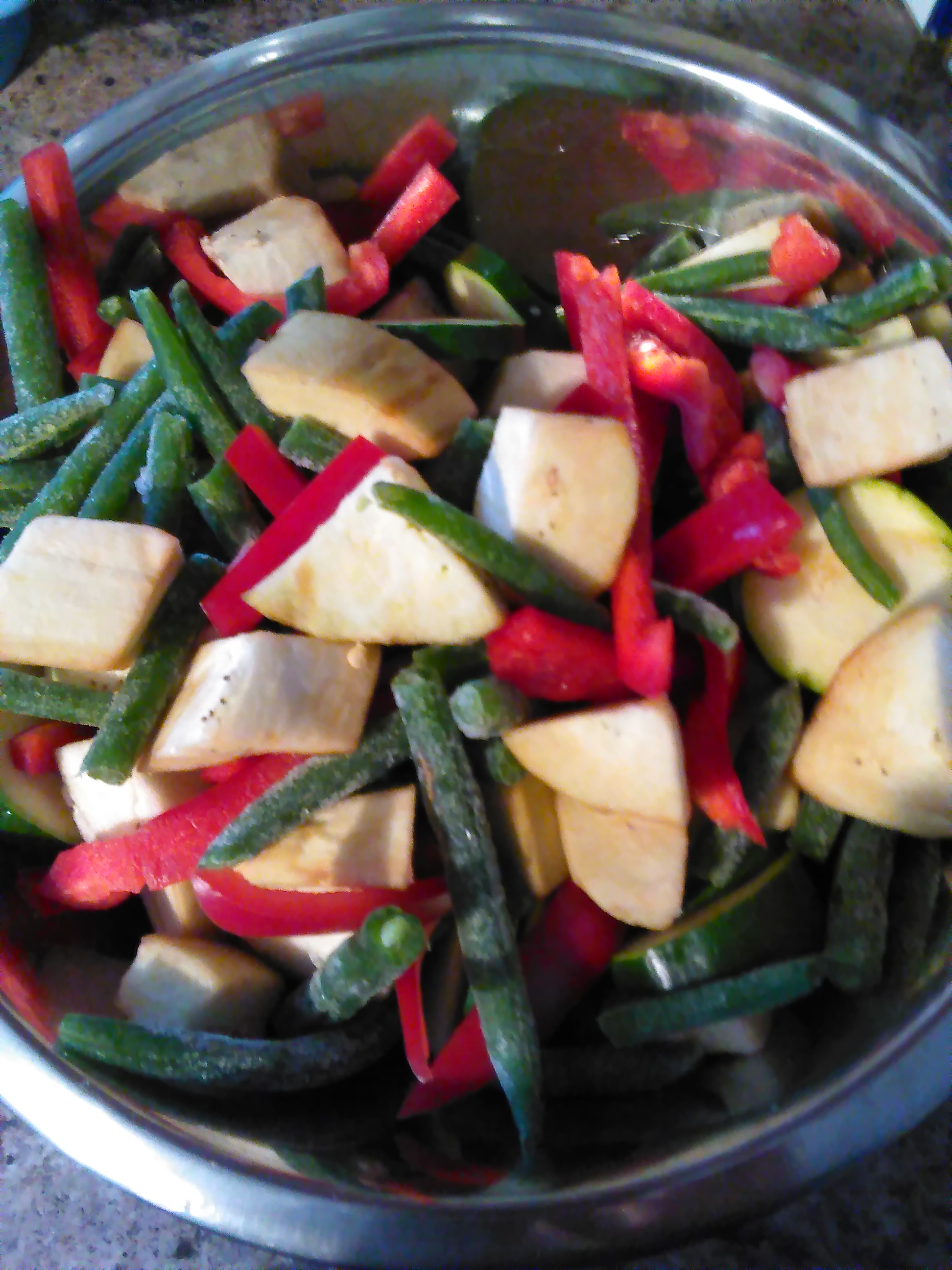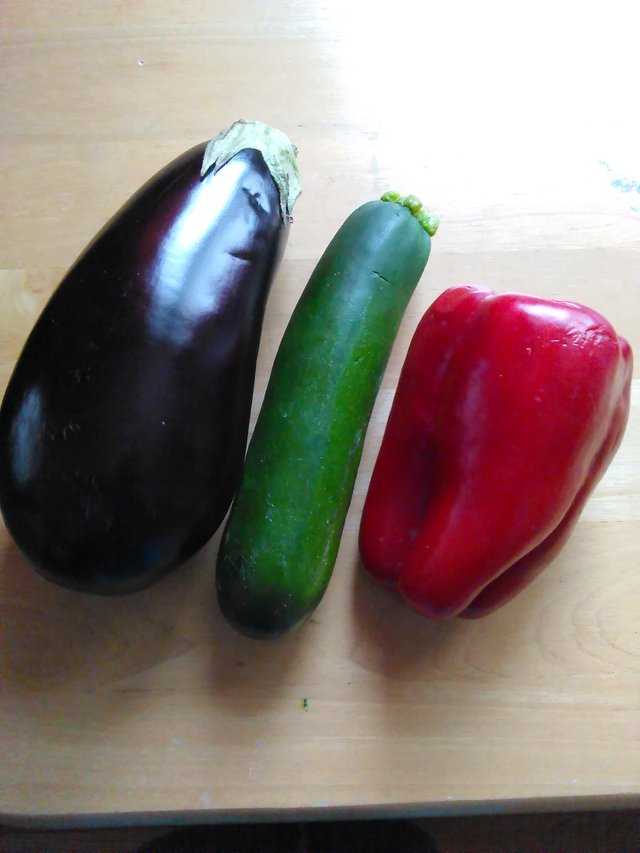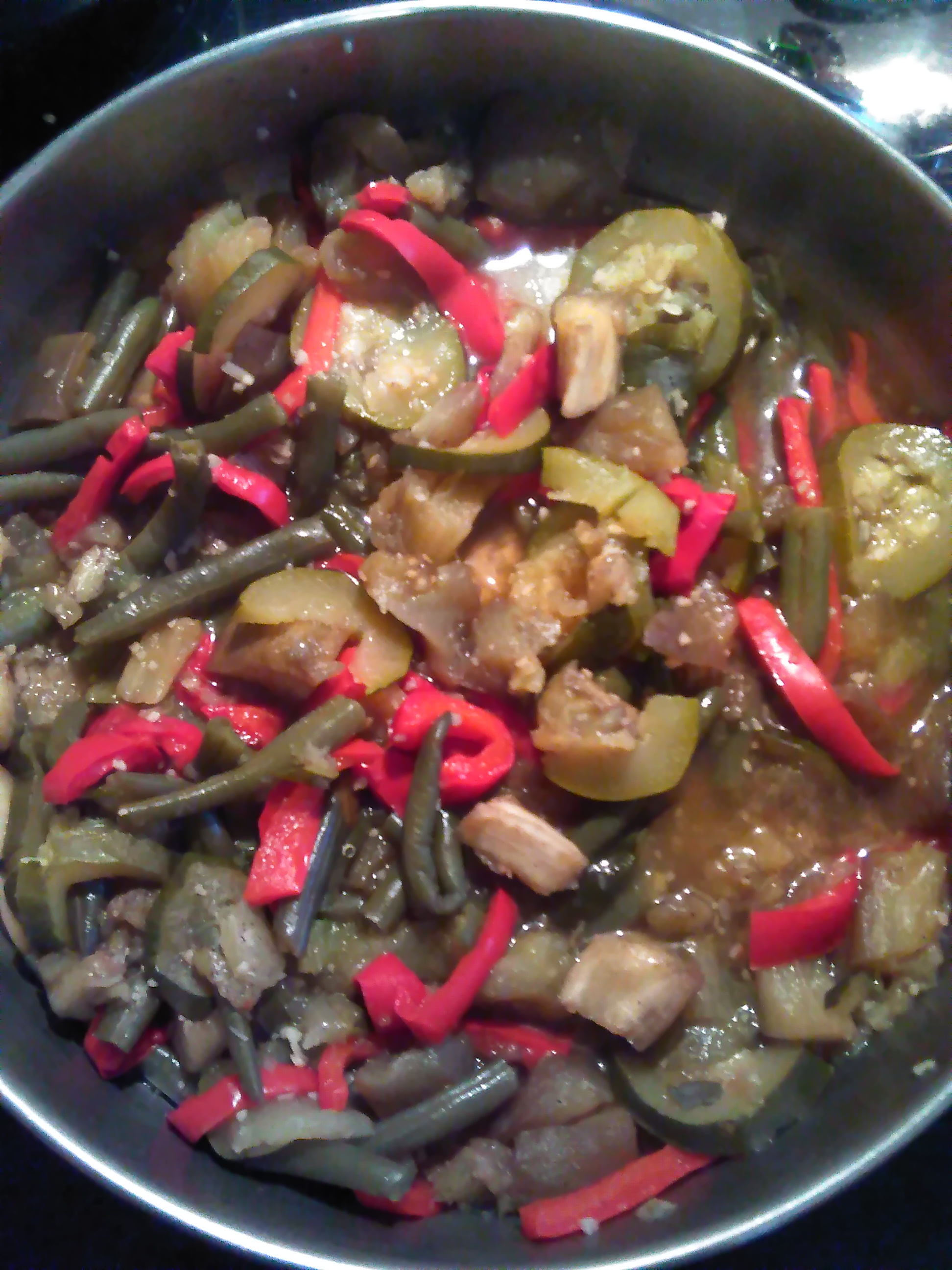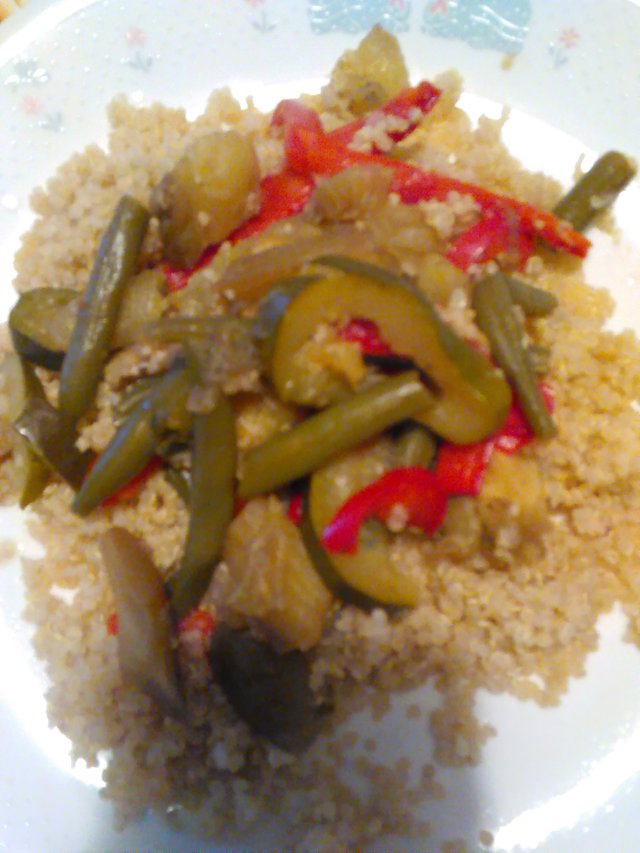 This dish was delicious and very nutritious!