Triple Chocolate Brownies
These quick and easy brownies are so decadent, chocolatey and moist and are perfect for everyday baking and for any occasion!The recipe is inspired by Akis Petretzikis(a famous chef in Greece) and I decided to make this mouthwatering dessert, because my boyfriend had the idea(and the cravings for chocolate) to end a delicious dinner with brownies and ice cream!And of course..some melted nutella.
A recipe, that you gonna love it. The result is a heavenly chocolate dessert, incredibly fudgy..but also an entire tray of brownies empty in one sitting..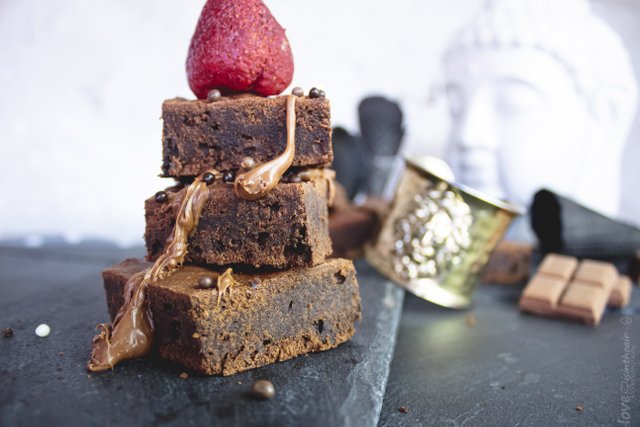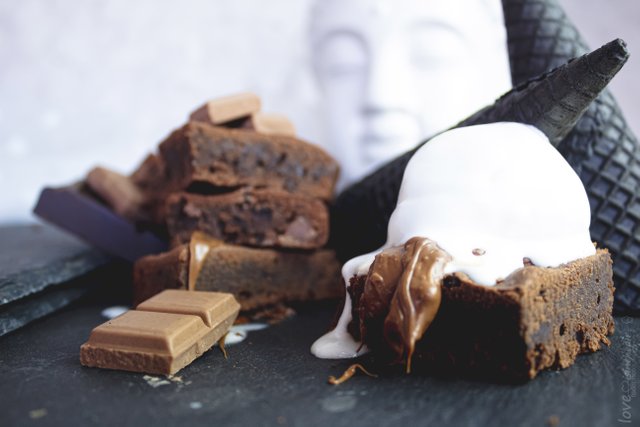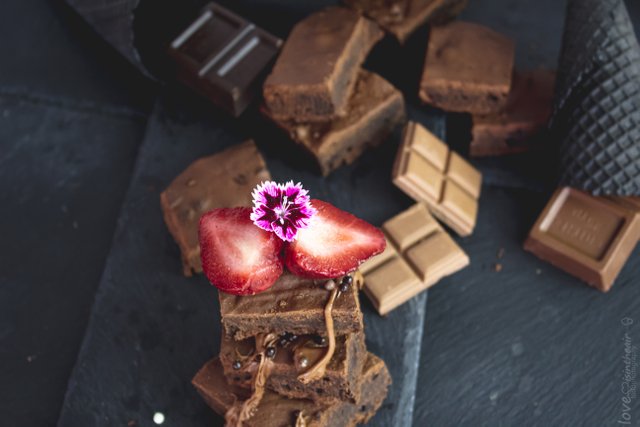 ingredients:
-400 g chocolate couverture(praline, milk and dark chocolate)
-180 g melted unsalted butter
-180 g granulated sugar
-4 eggs
-a pinch of salt
-200 g all-purpose flour
-40 g unsweetened cocoa powder
-vanilla extract
-kognac or another liquer
-vanilla ice cream(for toping)
-nutella(for toping)
-strawberries(for topping)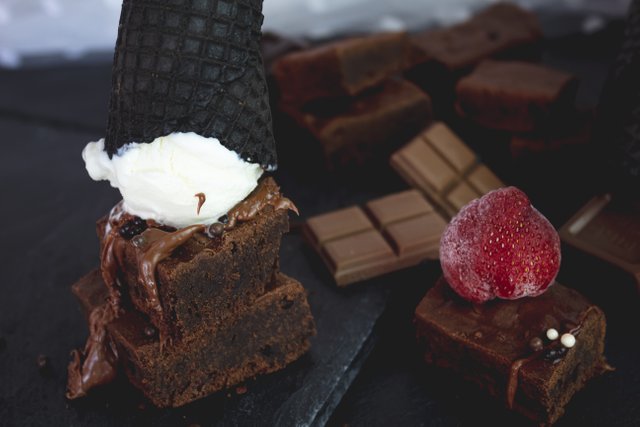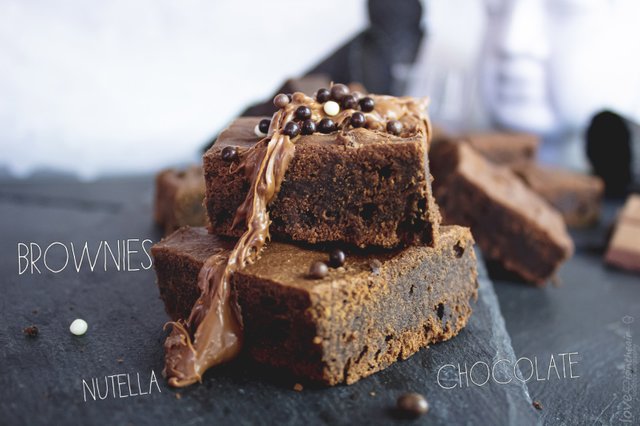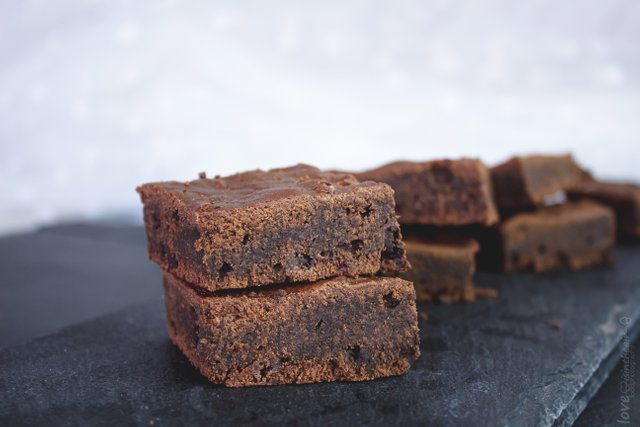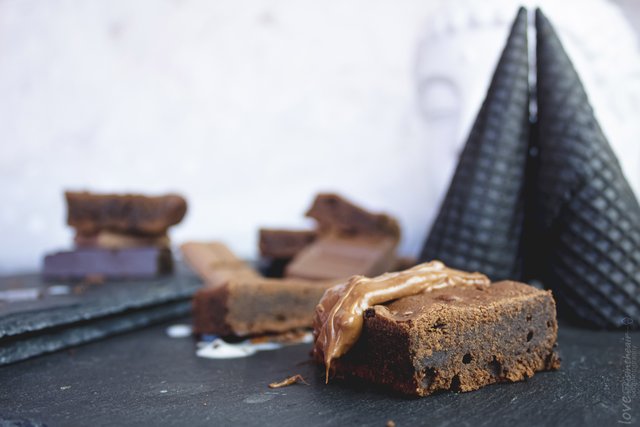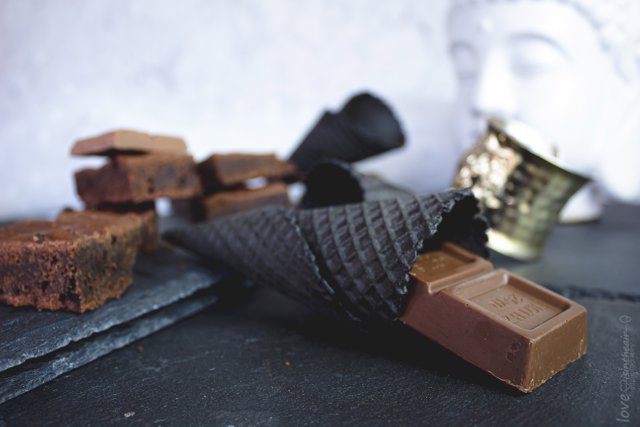 method:
-preheat the oven to 180 C (356 F)
-add the butter and the 250 g chocolate into a metal bowl, which you will place over a saucepan with simmering water
-stir well, until the mixture melts
-remove from heat and add the sugar and stir very well
-add the eggs, one by one
-add the vanilla and the kognac and mix well
-add the flour and the cocoa powder and mix, until the mixture combined
-add 150 g chocolate(finely choped) or chocolate chips, a pinch of salt and stir slowly
-line a 26-27cm round springform pan with parchment paper(with butter and cocoa powder) and pour the mixture inside
-bake for about 25-30 minutes
-serve warm with ice cream, nutella and some strawberries
-enjoy!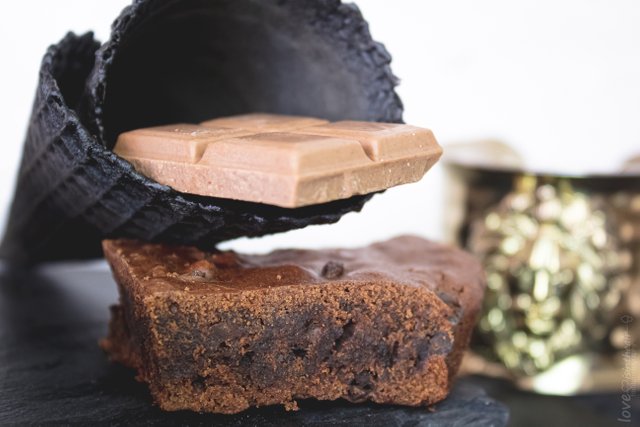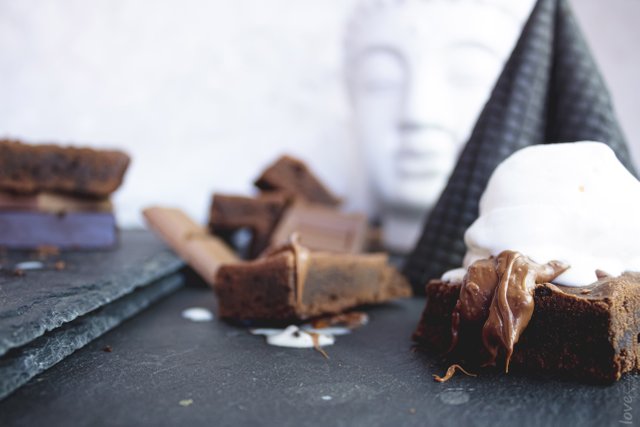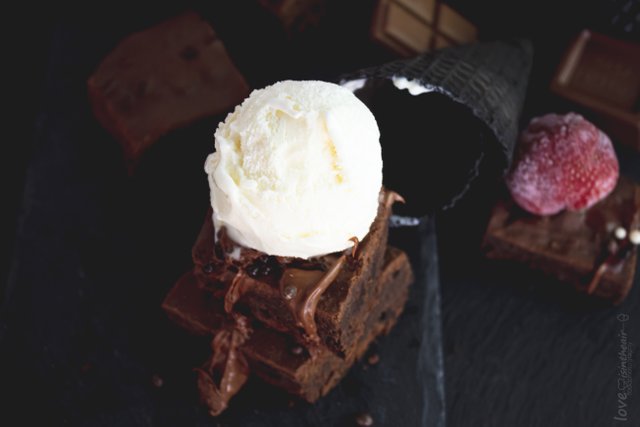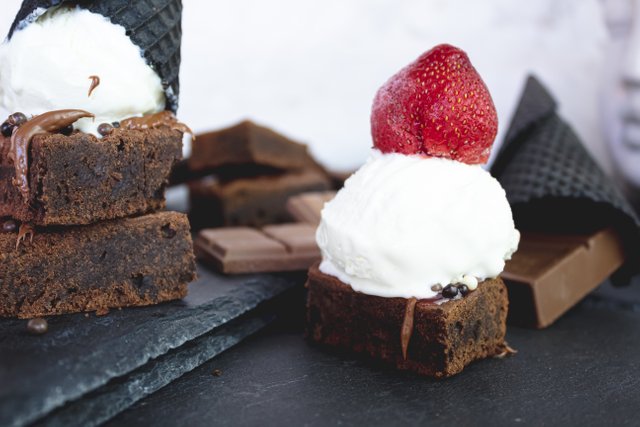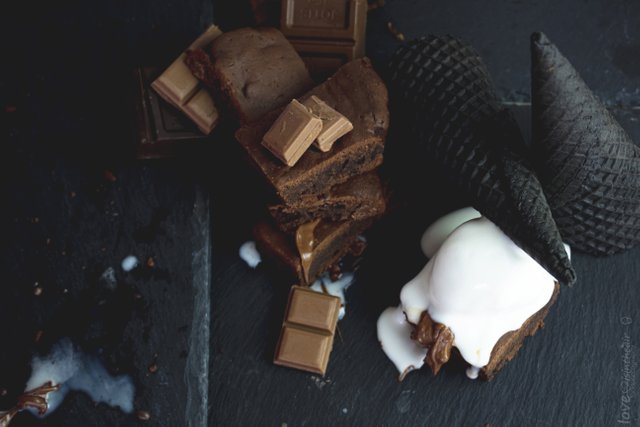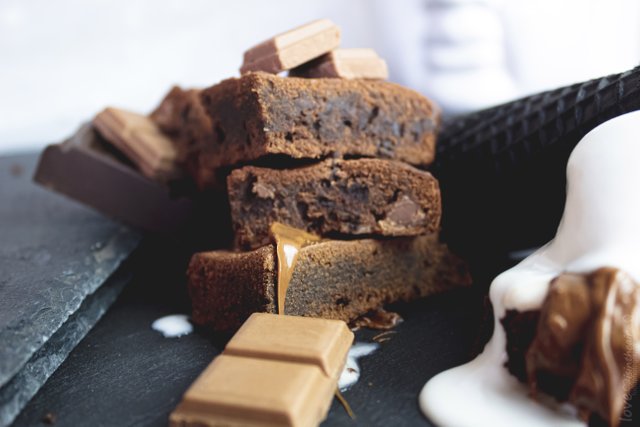 Thank you!!!❣️❣️
@loveisintheair