A fading district has a story to tell #2 – Shum Shui Po, Hong Kong 深水埗,香港的舊區
A fading district has a story to tell #2 – Shum Shui Po, Hong Kong 深水埗,香港的舊區
The previous post of this series was on a vintage 'ice' restaurant, to keep the theme consistent, this post is also about food but street food to be exact.
Street food hawkers pushed their carts around to sell street food without permits. They could be easily found in the public area just outside the Golden computer center. Anti-hawker patrol has kept an eye on every non-permitted selling activity, which has made hawker selling almost impossible. To date, street food on carts can be rare but street food sold in stores with health and food permits can be found around the same public area.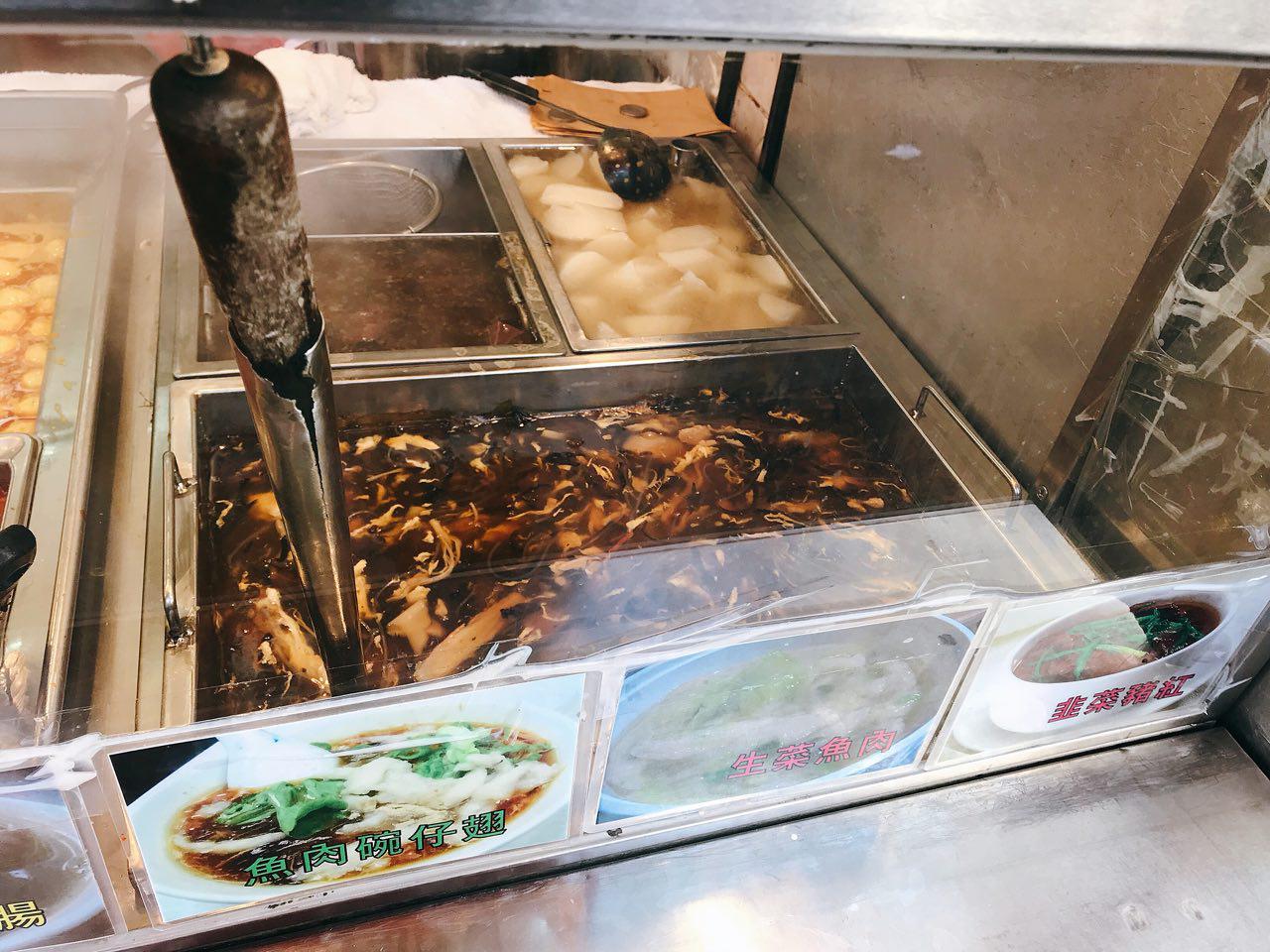 A local slang 'sweeping street' means that a person buys and munches on whatever street food he or she can find over the street like a mop sweeping every niche of the floor and making it dust-free. It is a great metaphor illustrating how diverse street food can be but one does not need to sweep street anymore because many stalls selling street food offer a wide variety.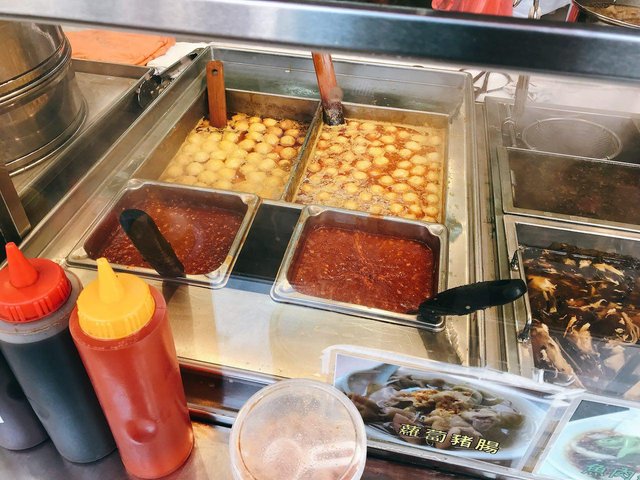 Street food is sold on skewers and common choices are simmered fish balls, simmered octopus, simmered squids, deep-fried peppers, deep-fried tofus, deep-fried fish balls, deep-fried egg plants, deep-fried pig intestines, stewed beef brisket and intestines, grilled pork, grilled beef, grilled chicken wings and imitation shark fin soup.
Enjoy the variety of wallet-friendly street food you can easily find in Shum Shui Po. The point is: Standing on the street while having skewers after skewers of street food "delicacies" can be a whole new experience to remember.
上一集我們説過冰室。這次是街頭小吃。
我們有豪邁不霸的咖哩魚蛋。有嬌嬌滴的橙色瀂鴨舌,有使人仙仙欲死的炸豬大腸,有清新怡人的鮮窄蔗三十。還有老少咸宜的雞蛋仔。不能盡祿。
小販們手起刀落,切的切,炸的炸。小食的香氣就是要使你著迷。食客們大刺刺的,一隻手拿一串牛雜,另一隻手拿杯豆漿,站在深水埗鬧市中,如入無人之境。管它汁液四濺,管它毫無禮義,最重要大快朵頤。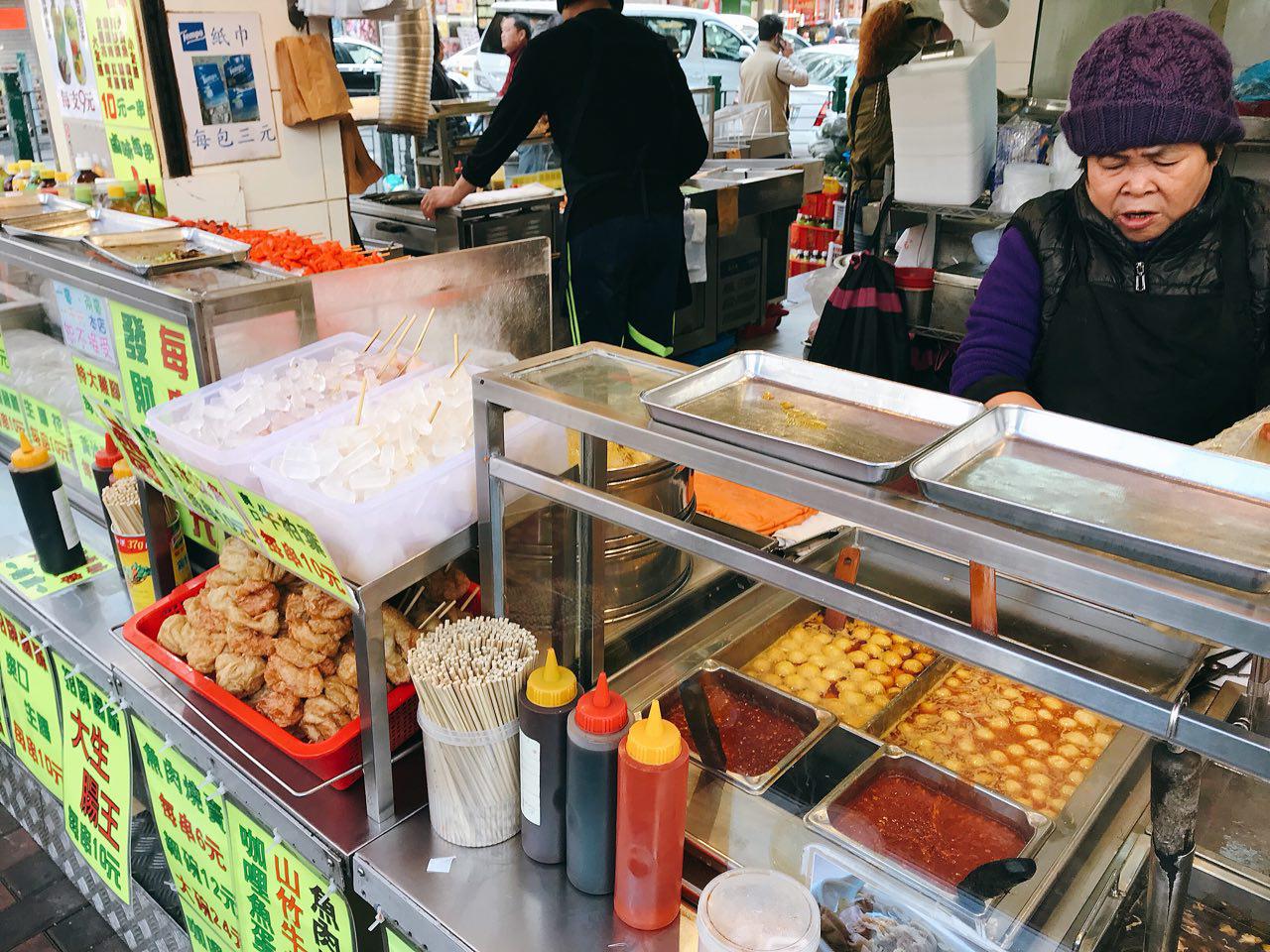 有華麗一族的食客們,有穿校服的中學生,有勞動楷層,有開名貴房車的,也有隠君子,也有性工作者。在這裡,不管你是誰,只要你拿著一支竹纖,食物往口裡送,食客們一個眼神交流,盡在𣎴言中,惺惺相惜。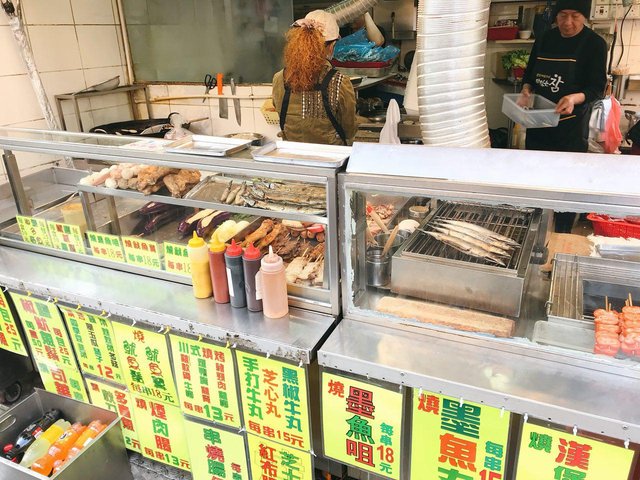 吃完了,口有餘香,回味三日。