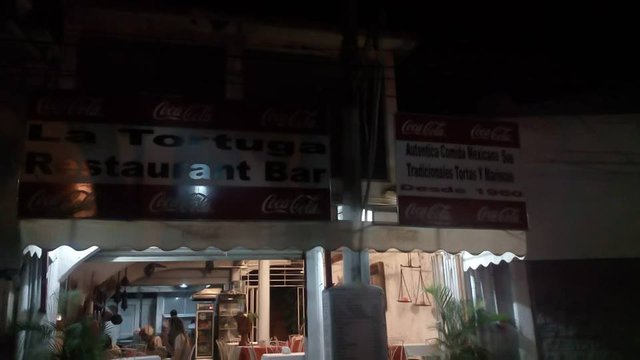 I'm currently visiting one of my favorite restaurants in Acapulco, La Tortuga.  It holds that status more for the service you receive than anything else, although the food is pretty good for good prices.  We found out about it originally because we lived around the corner from it when we moved here and at that time it was a favorite in the community.  The man who runs the restaurant at night (and is also partial owner) Gustavo, is an english speaking local who has befriended many of the people in the community, us included.  It's because of his interaction with the community here that he accepts Bitcoin as payment, being one of the only restaurants in the city that does at the moment.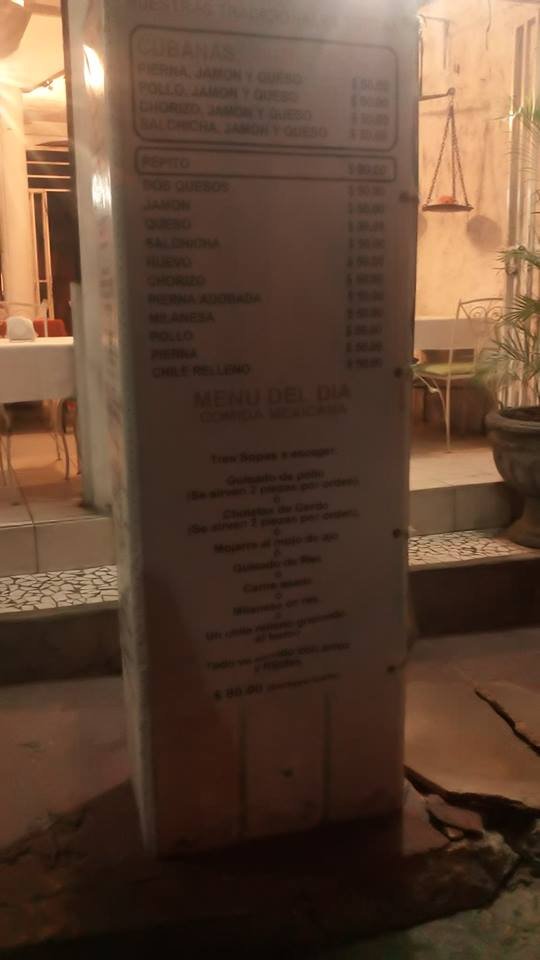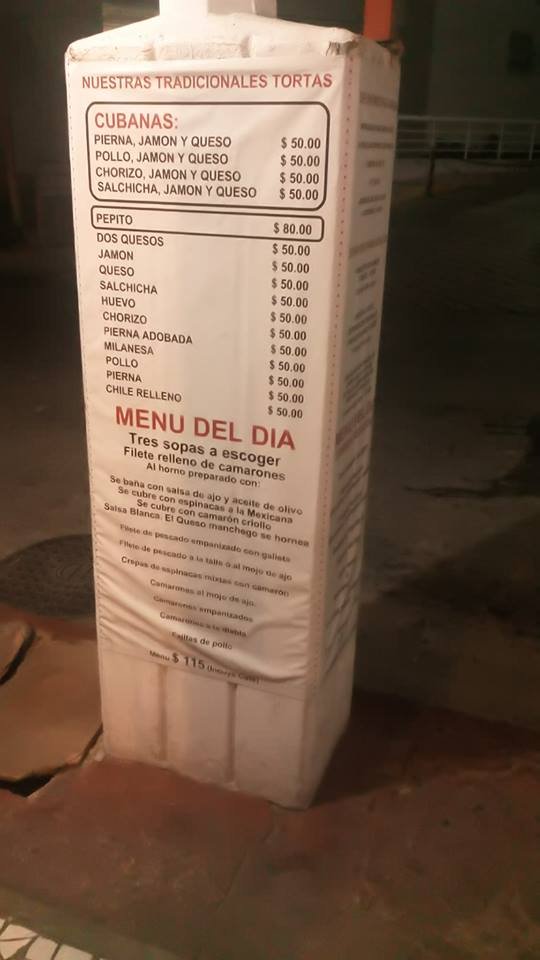 La Tortuga has a lot of history, having been on this street in Acapulco for the last 56 years, since 1961. It started as a food truck on the corner, eventually moving its way down the street, into the commercial property that sits empty next to where La Tortuga sits now.  They operated at the location next door for 40 years.  La Tortuga moved next door when their former location's rent was randomly nearly doubled in price, making it unaffordable.  They made the move next door, to their new location 8 or nine years ago, and they've been here since.  It's remarkable that they've stayed in the same general area, with the same menu for so long.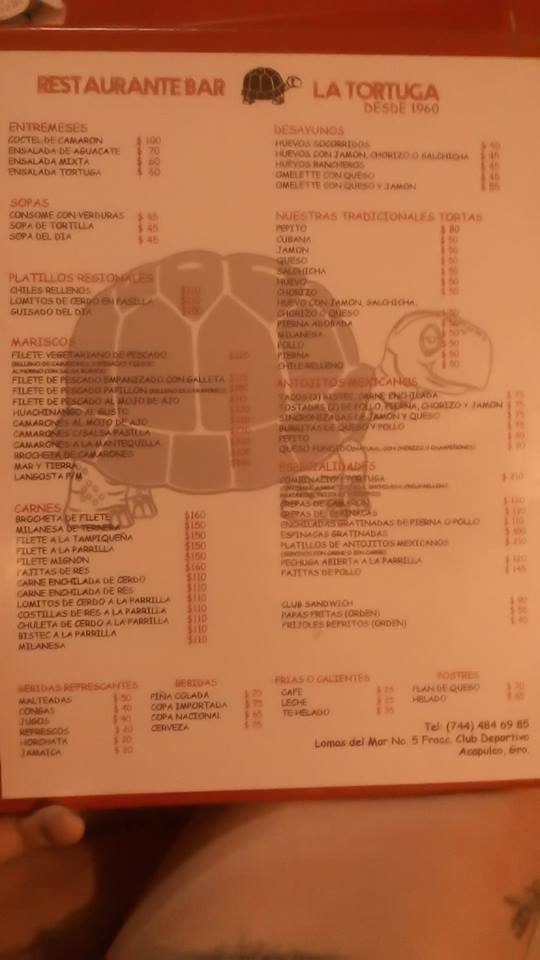 The menu here is conveniently bilingual, to cater to expat customers as well as locals. It makes the experience of going to a Mexican restaurant a little less intimidating to someone who doesn't speak spanish.  The menu is well rounded in prices, offering cheaper options like tortas at 50 pesos, and more expensive spreads for 210 pesos.  They sometimes have horchata, my favorite drink in Mexico.  Almost always they have Agua de Jamaica, a common Mexican tea made from brewing red hibiscus flowers.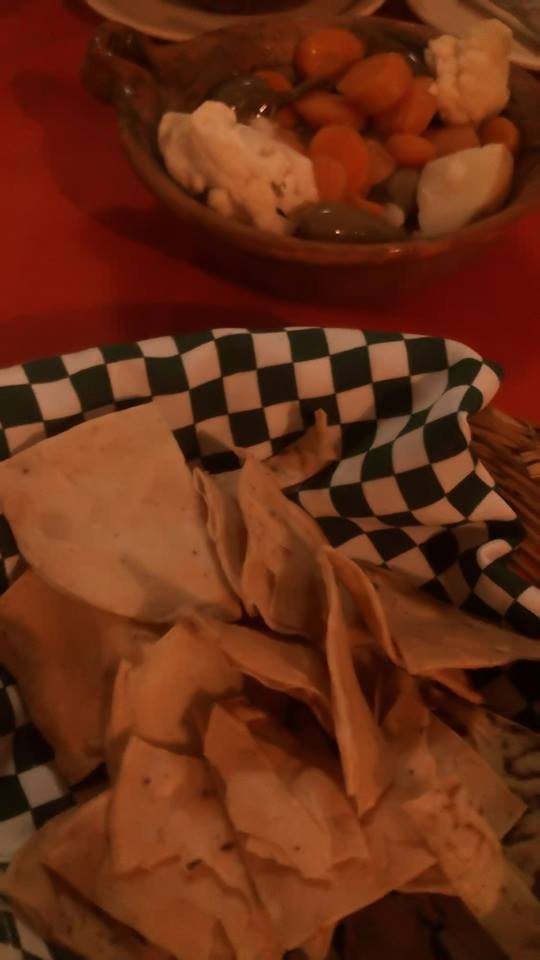 When you sit down at a table, they serve you a bowl with slightly fermented vegetables and house made tortilla chips.  Both items are a hit and are generally picked at for the duration of the visit, even after the main meal is done.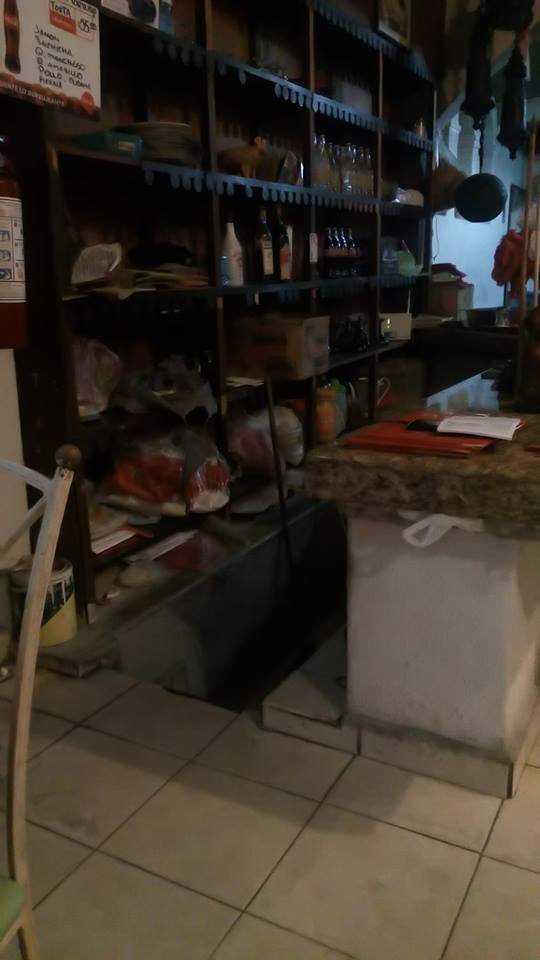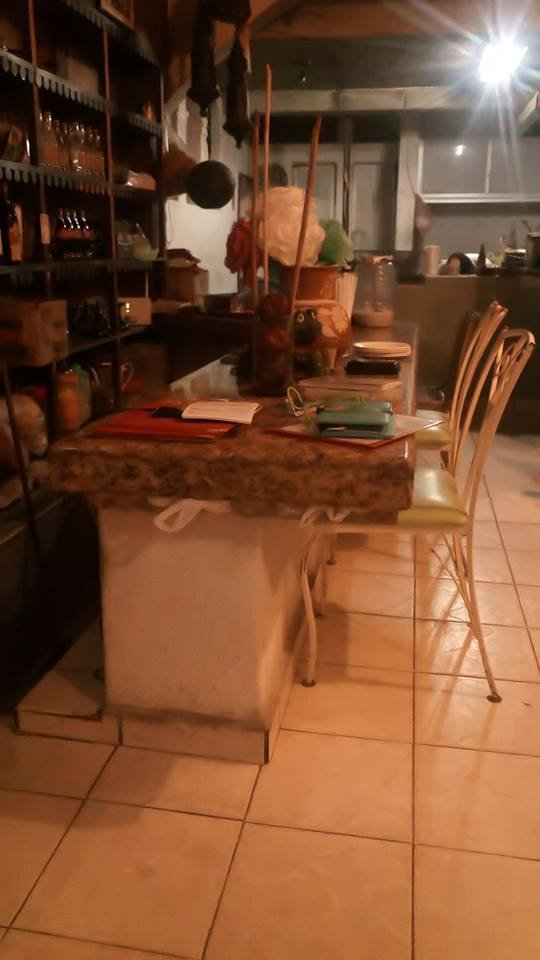 La Tortuga is much smaller than it used to be.  Tonight, there was an American visitor, clearly friends with our friend Gustavo.  He's evidently been visiting Acapulco for more than 25 years almost every year around this time, so he experienced La Tortuga at it's old location.  Both this man and Gustavo agree the atmosphere next door was better, although not worth how much rent they want for it.  They also have stipulations they've made that make it so people aren't interested in renting the property.  It's sat empty for years as a result.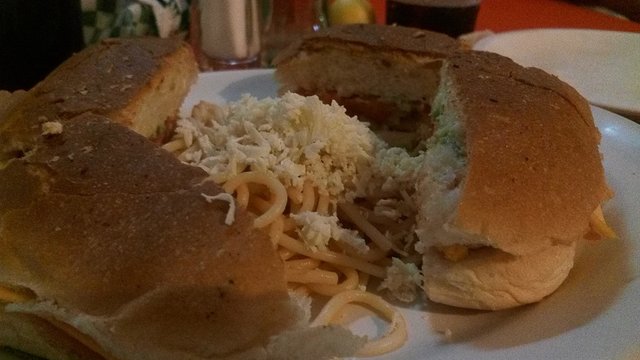 I ordered a special order, as I sometimes do.  I like the tortas most here, as I've got a soft spot for the sandwiches on the signature giant buns.  I asked him to turn his club sandwich into a torta tonight and he agreed.  He also had his chef prepare a simple cheesy spagetti that is popular locally, as he knows I really enjoy it.  The food was delicious, there wasn't much more than crumbs left when I was done. You can order things how you'd like here, and in many cases it turns out better as it's more catered to you.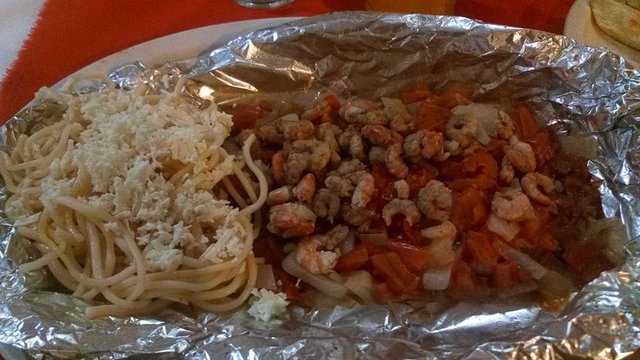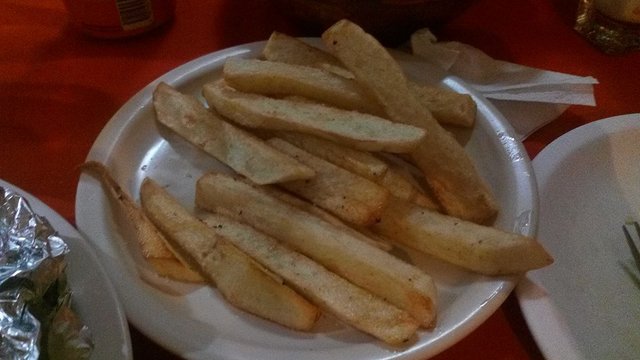 John asked for recommendations and Gustavo suggested he get the Fish Filet "Papillon".  It seemed to be topped with bell peppers, onions and shrimp. He also got some spagetti, although he's not as into pasta in general as I am.  He ordered fries too, which are made by the order.   When asked how the food was, he replied he enjoyed it.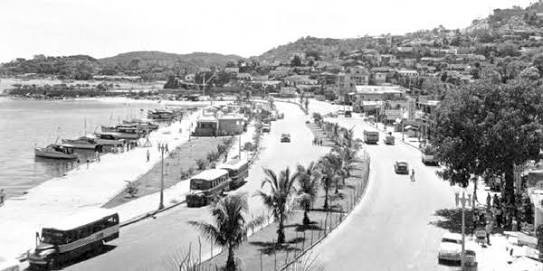 An old Google image of Acapulco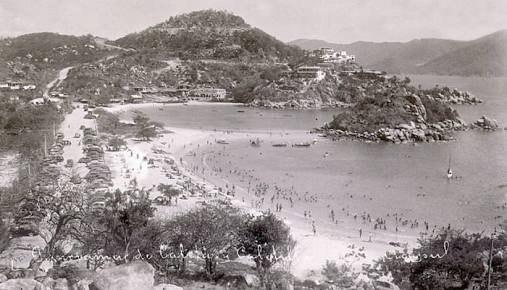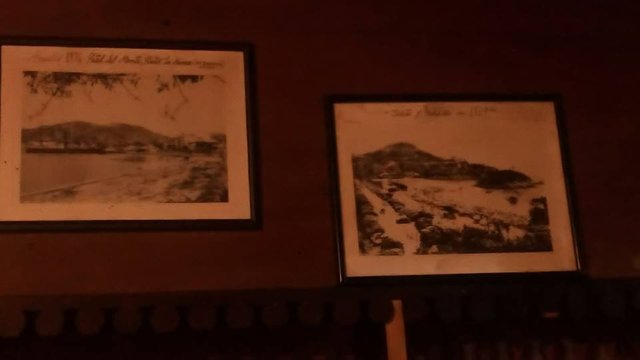 So if you find yourself in Acapulco, looking for a good place to eat, try La Tortuga.  They use fresh ingredients from the central market and are open most days of the year, including Christmas Day. Most nights after 6 you'll find Gustavo, a wealth of information on the city of Acapulco as he's lived here for more than 20 years.  You get good friendly service and good food at decent prices.  The history behind this place makes it interesting, the fact that it's still going makes it worth a visit to anyone who ends up hungry in Acapulco.