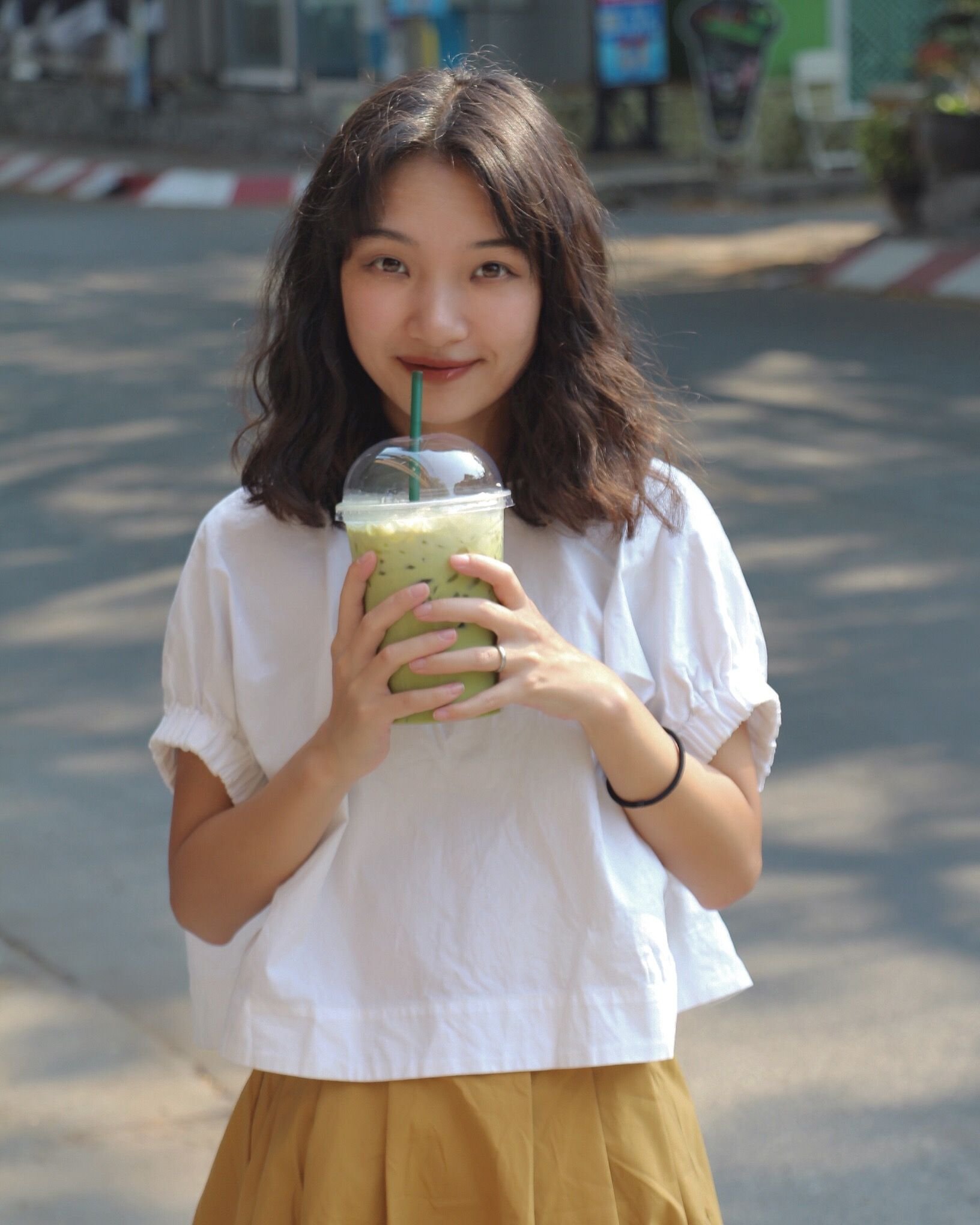 I love those milk tea on the streets of Thailand. I was so addicted to it, I had to drink at least two cups everyday.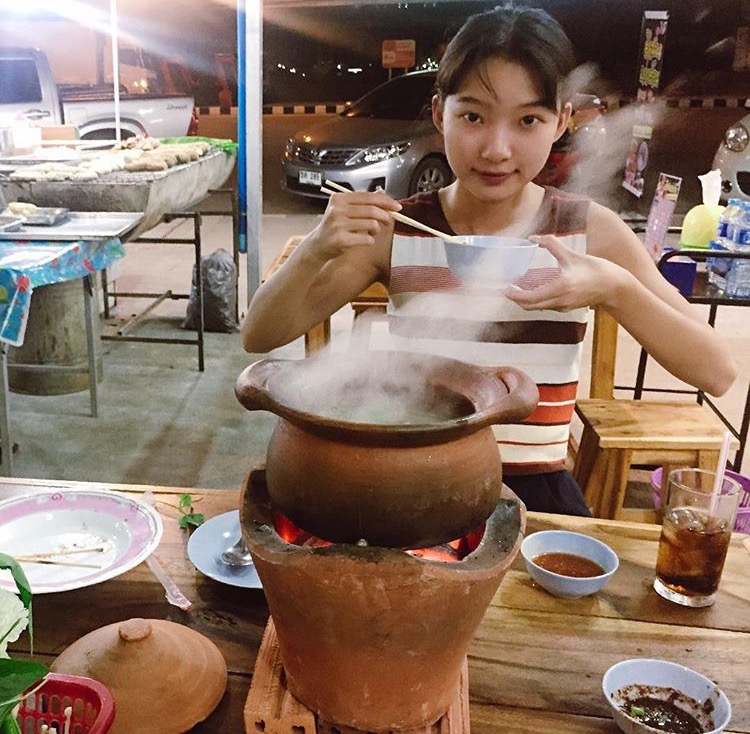 Thailand is one of my favorite countries, and Thai food is my second favorite food, (of course Chinese food is always top 1 for me.) I firmly believe that everyone loves Thai food, so today let's talk about Thai food.
When we were in Thailand, we ate Thai hotpot almost every night, there are many Thai style hotpot on the streets, which is absolutely cheap. And what I also quite like Thailand is they never cheat on tourists, even though there are full of tourists everywhere.
Thai hot pot soup has a strong flavor, it tastes like beef soup, and it mixed with local vegetables, so the soup tastes fresh and non greasy.
在泰国的晚上几乎都会找街边的泰式火锅,泰式火锅的汤底很好喝,是牛肉汤底很入味,加上当地的蔬菜,口感又很清新不腻。
但第一次吃泰式火锅蘸料可能吃不习惯,因为是酸甜口味的,吃不惯的中国同胞可以自带火锅蘸料。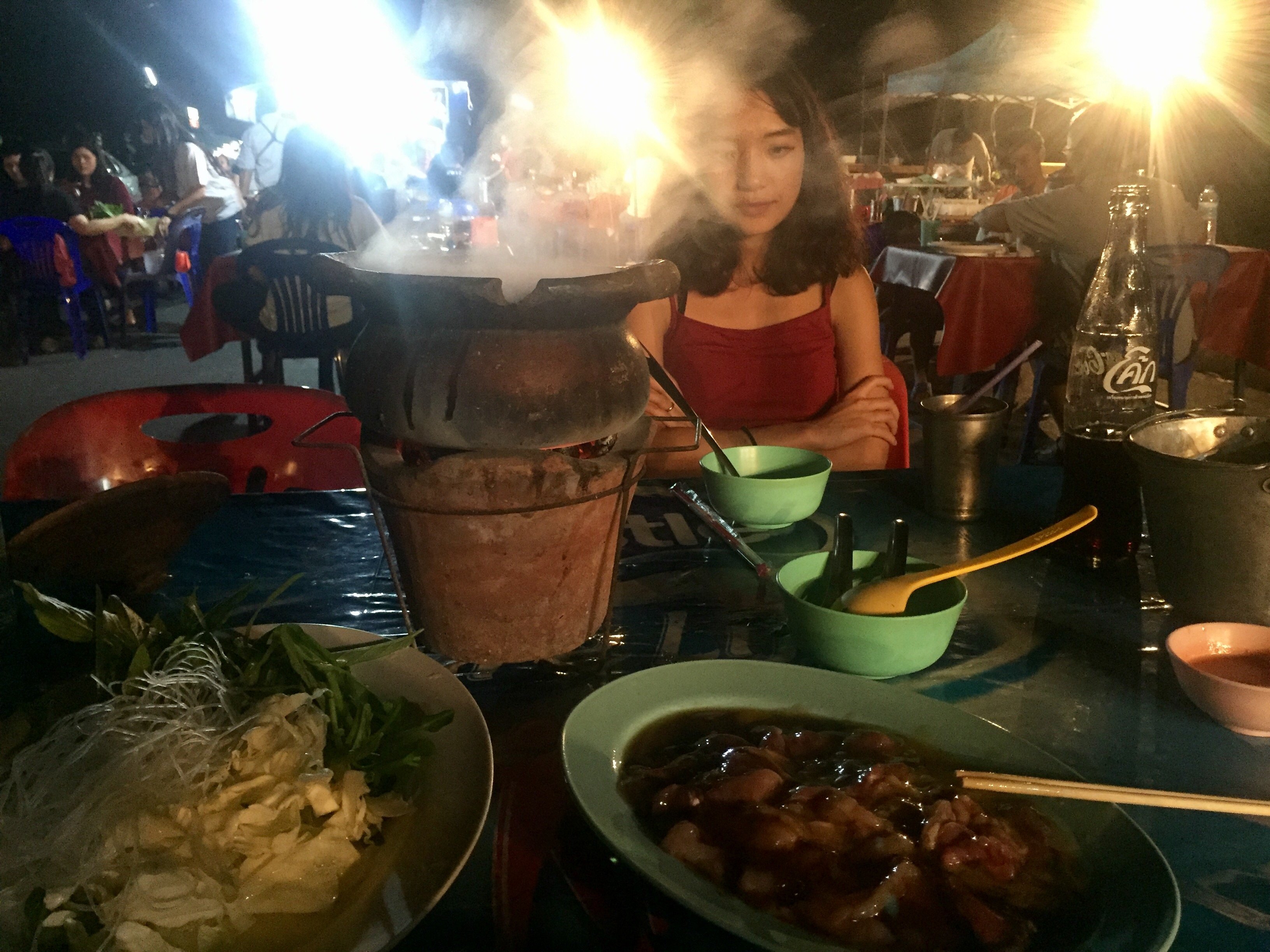 This was the first Thai hotpot that we ate in Thailand.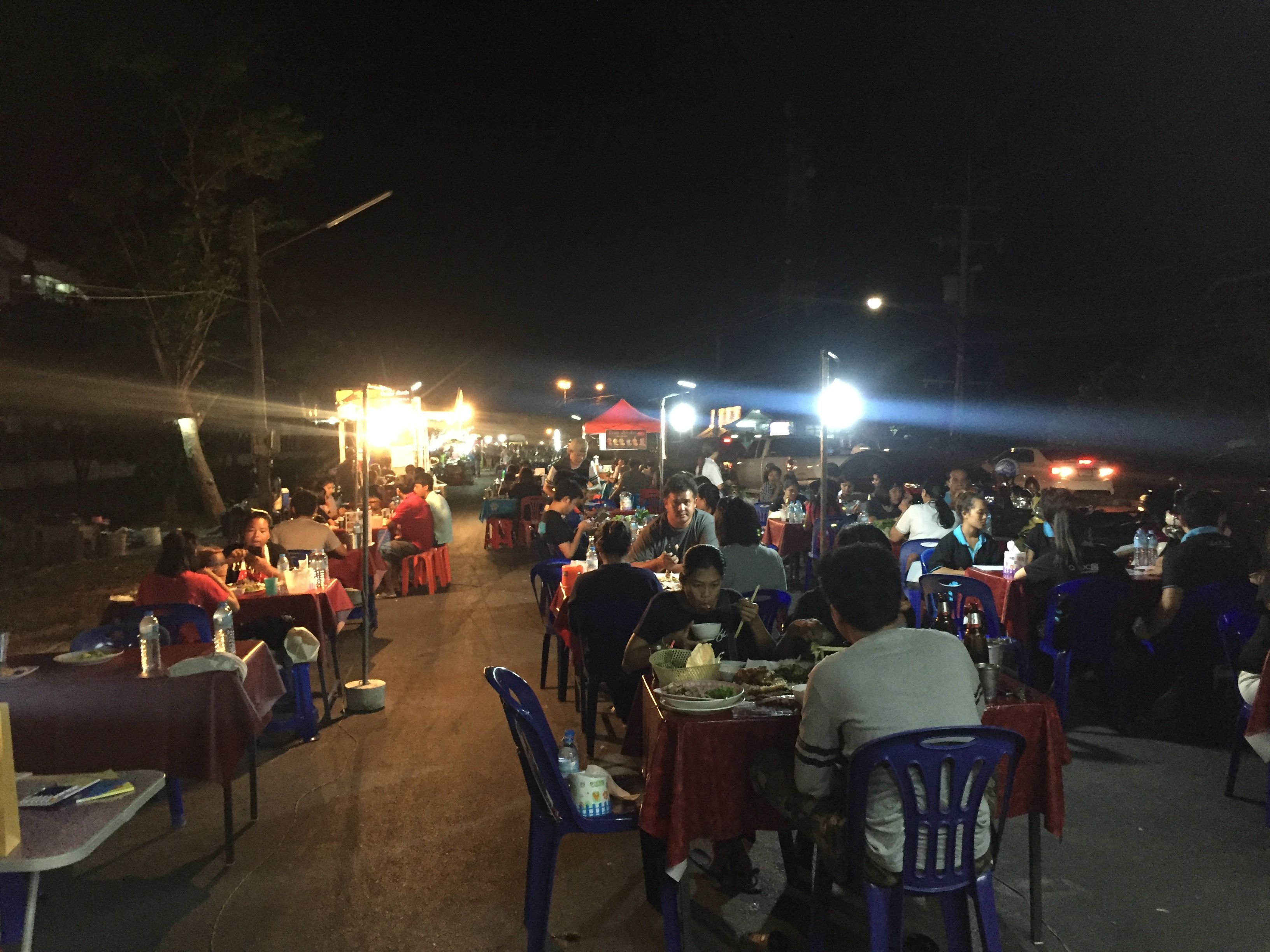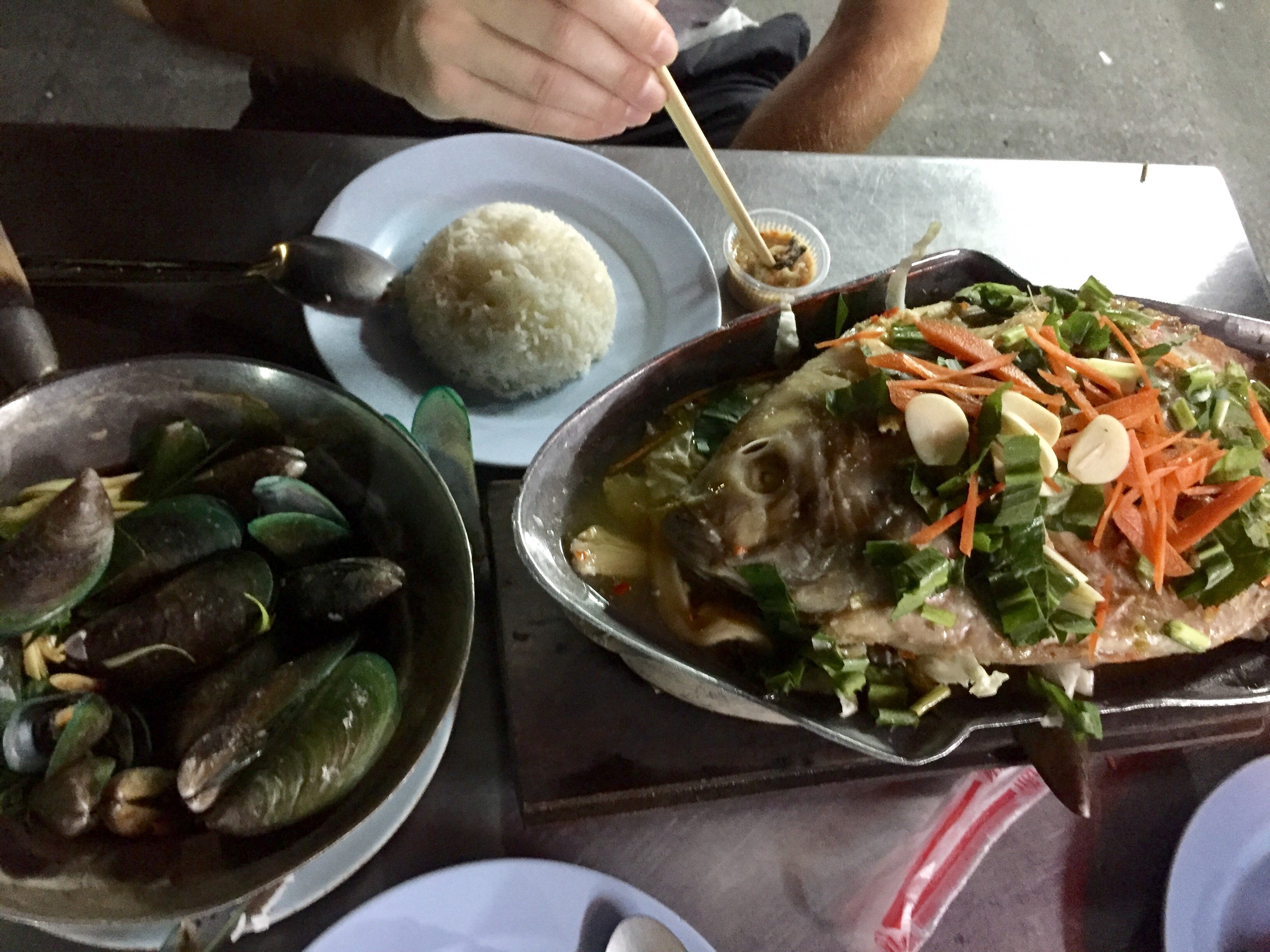 There are night markets everywhere in Thailand, this was in Ayudhya, the fish was so fresh and tasty.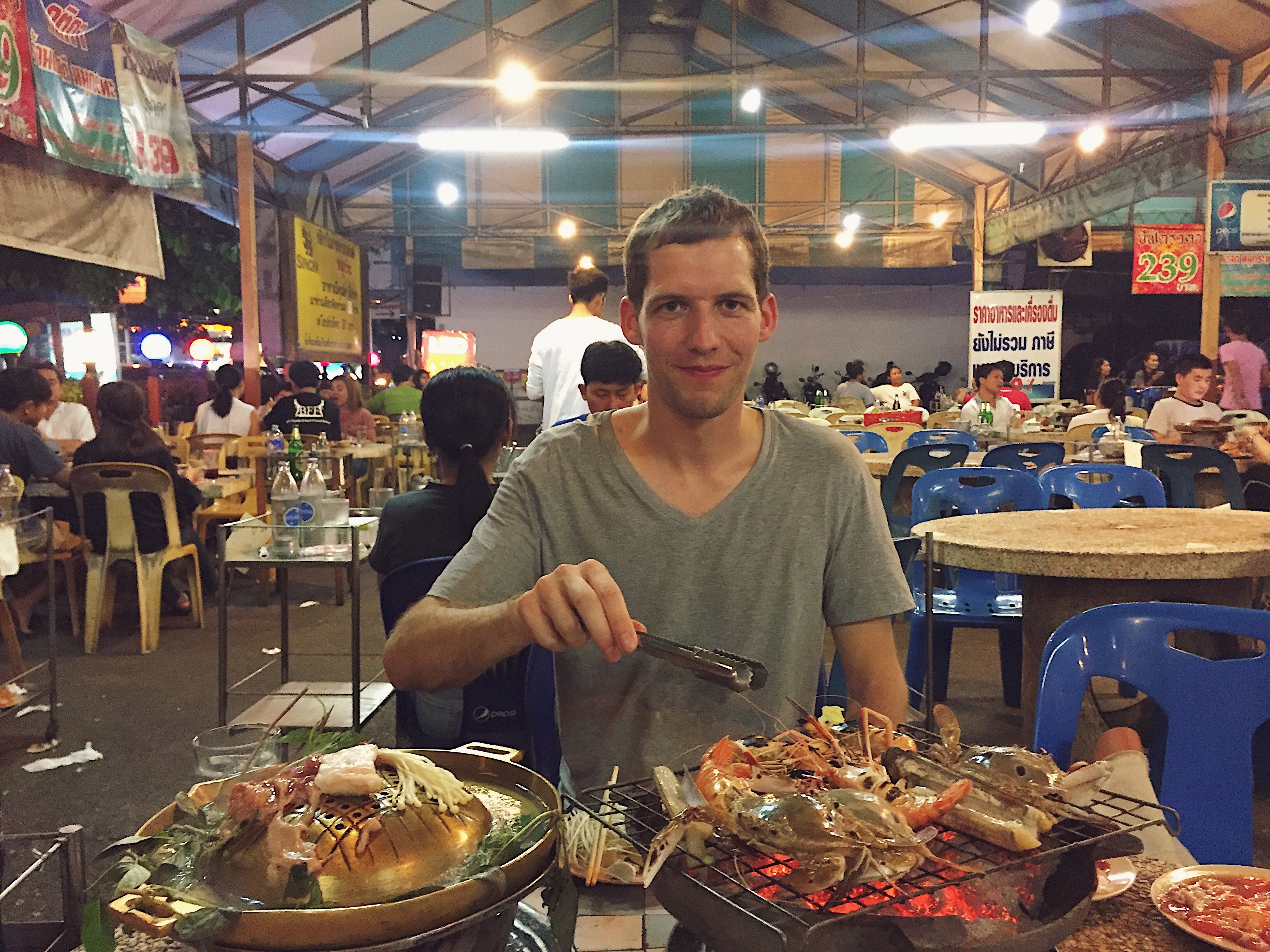 We ate the barbecue and hotpot buffet in Bangkok, it costed 159baht per person, which is just 5 dollars.
我们从曼谷到大城再到清迈,一路把当地火锅吃了个遍。
在曼谷吃的烧烤火锅海鲜自助,159泰币一个人,合人民币30块。
All the street food in Thailand can be at ease commonly go eating, don't have to worry about food safety.
虽然海鲜是冷冻的,但吃完肠胃没有感觉到任何不舒服,在泰国可以大胆放心的吃各种路边摊,都不用担心食品卫生问题。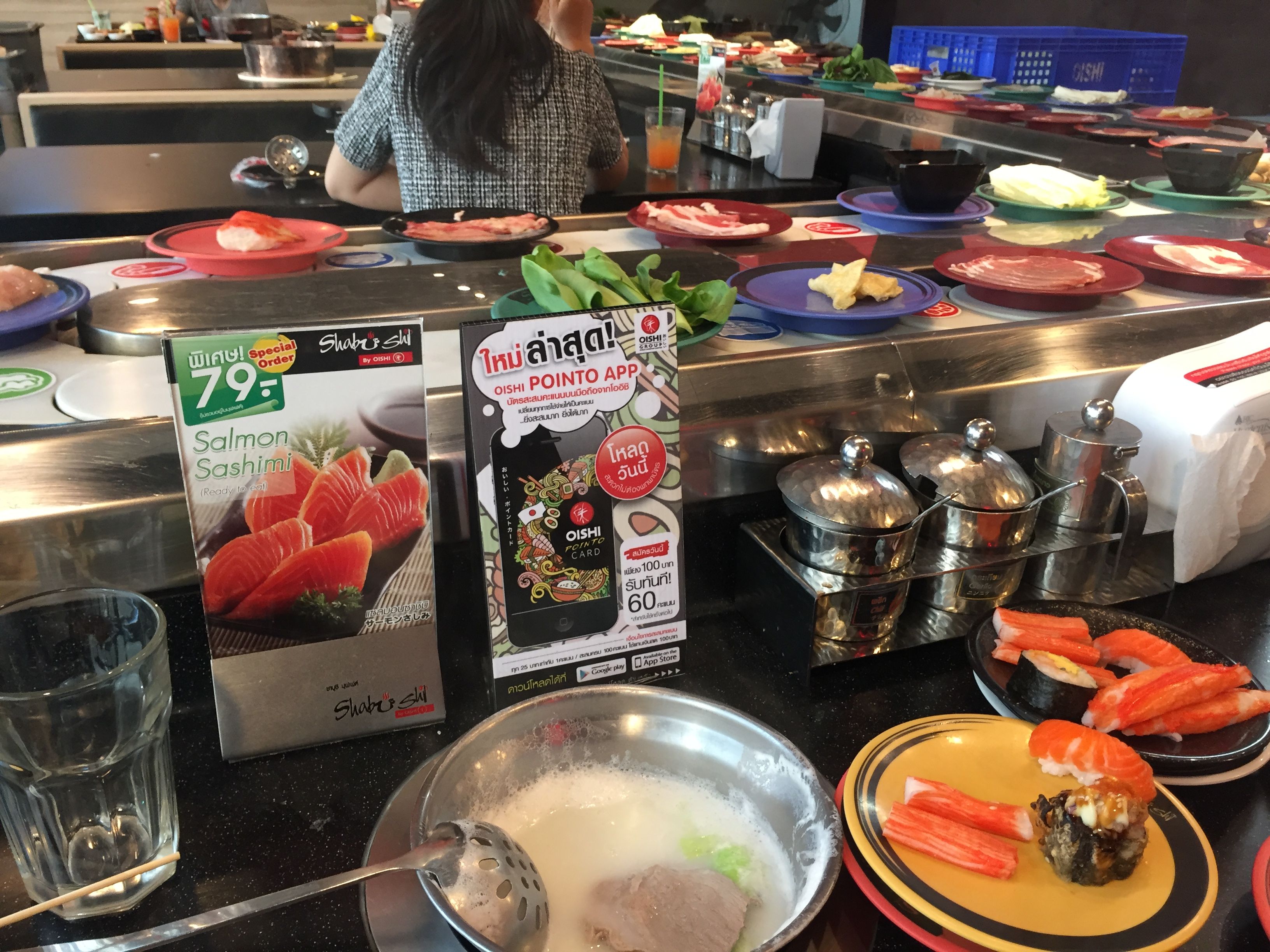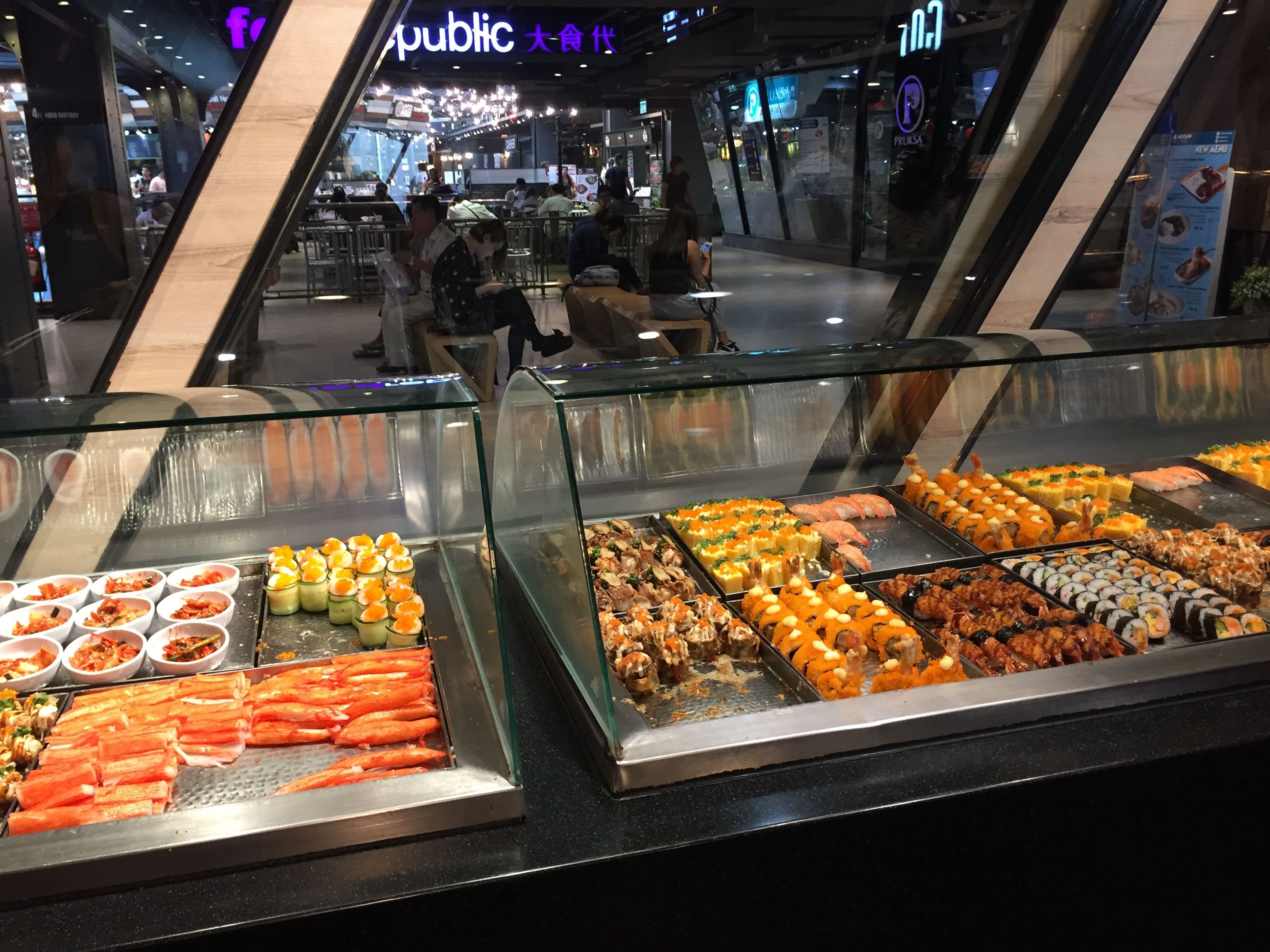 This is the hotpot that we ate in a fancy mall of Bangkok, but it's not really good, just the sushi is ok.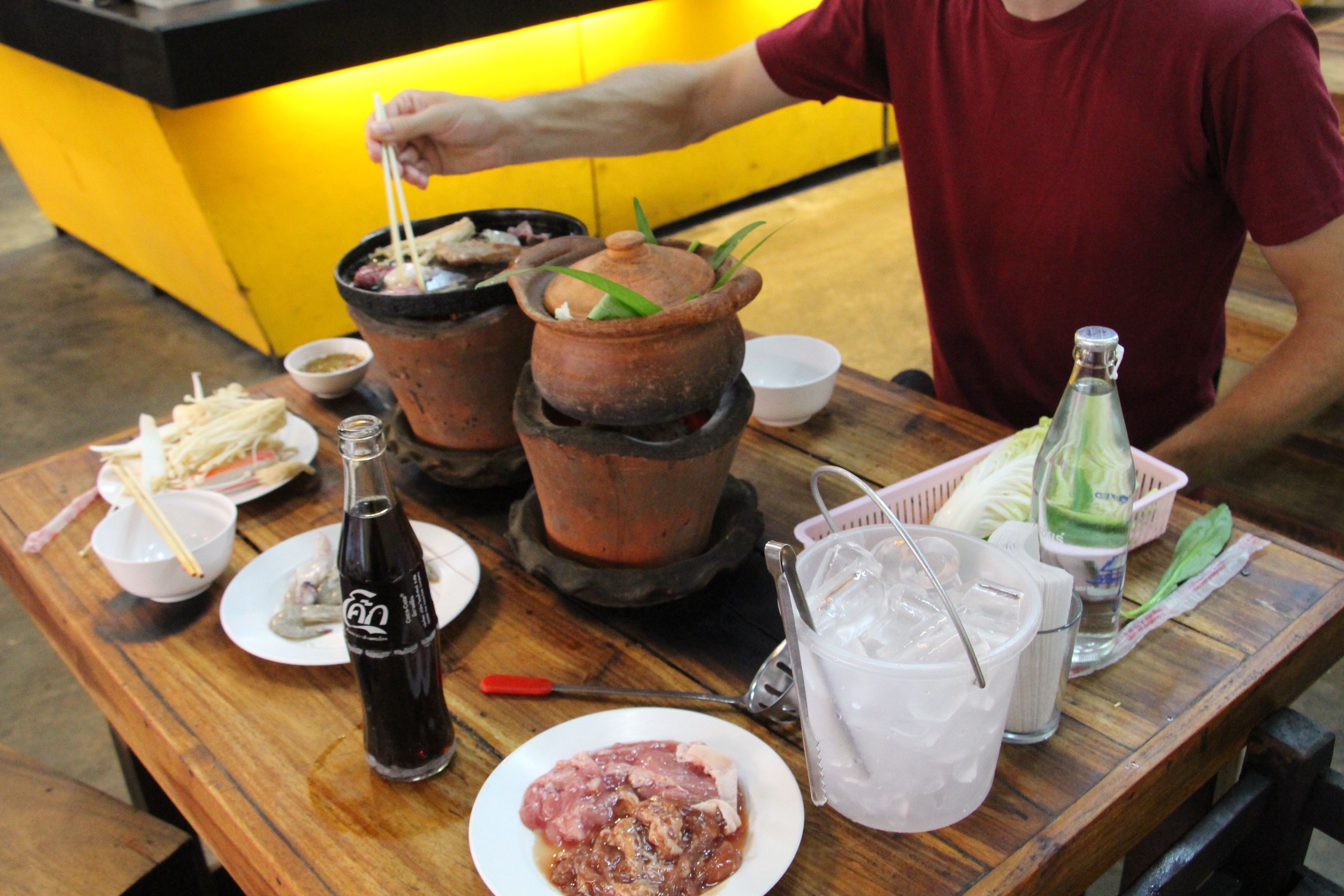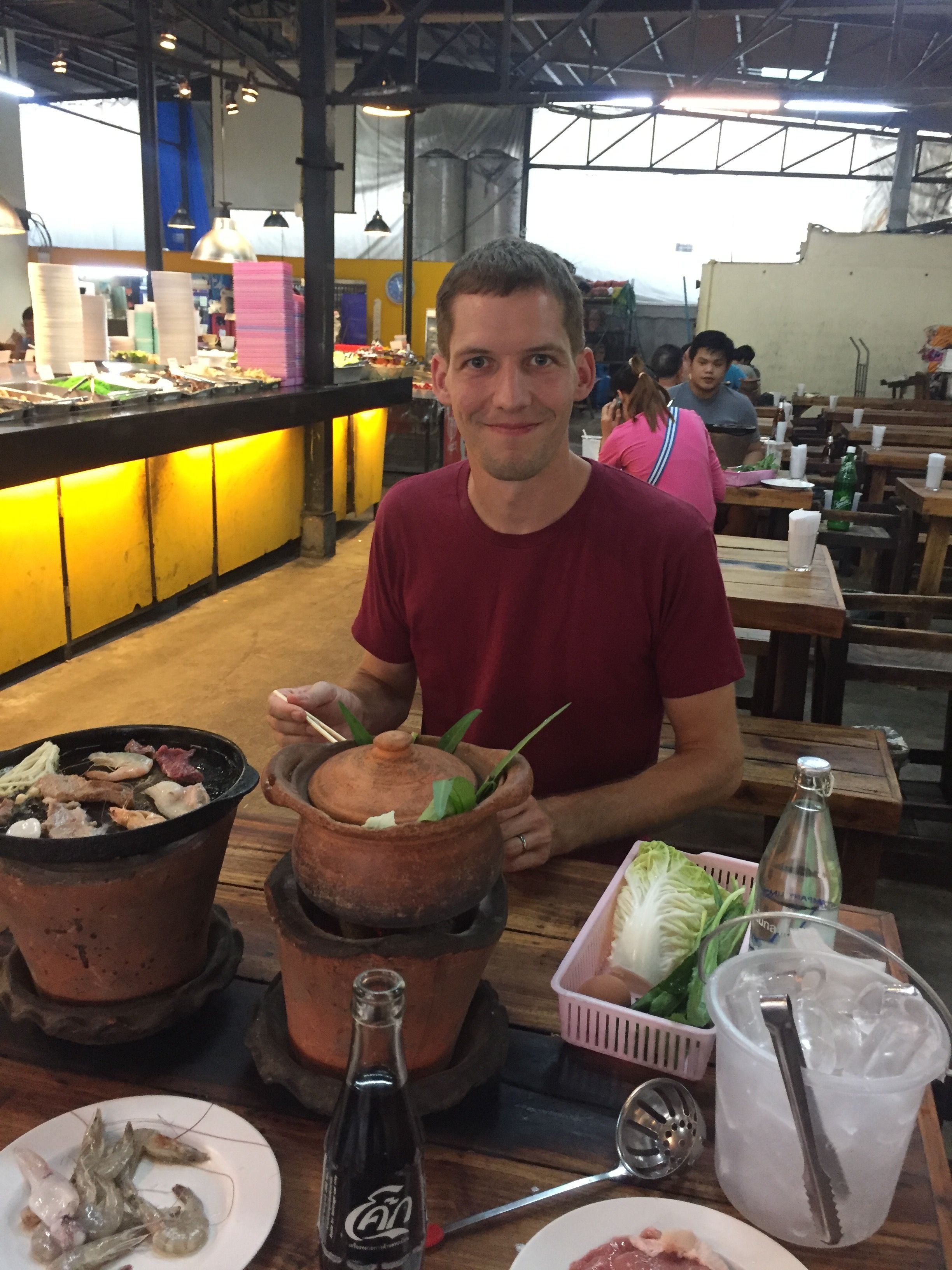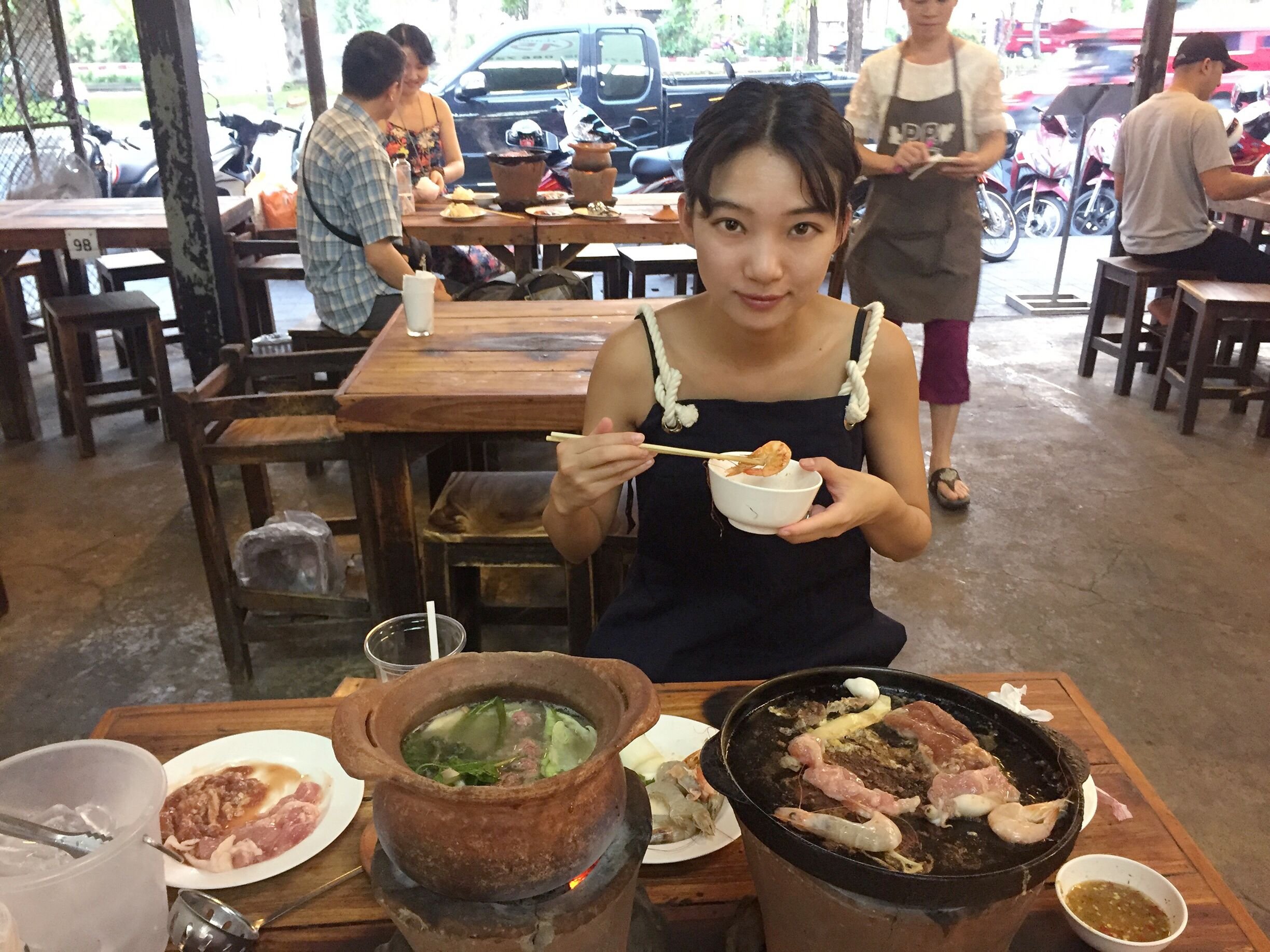 Here is the hotpot and barbecue buffet that we ate in Chiangmai, the beef was so soft. the restaurant located in old city in Chiangmai, where near to the old gate. It costed 3 dollars.
我们在清迈吃了两次自助,一次是清迈古城里价格稍高一些,一次在清迈大学附近,泰国的牛肉很棒,很嫩。