From coffee house to fine dining
Hi guys!
After hard day at work, i had a chance to share this post. just like other's post about the upcoming fork, but this post u might need fork and knife.
Coffee House
The coffee house serve variety of food; mostly local dish, some basic western food, a lil bit of Japanese cuisine and middle east food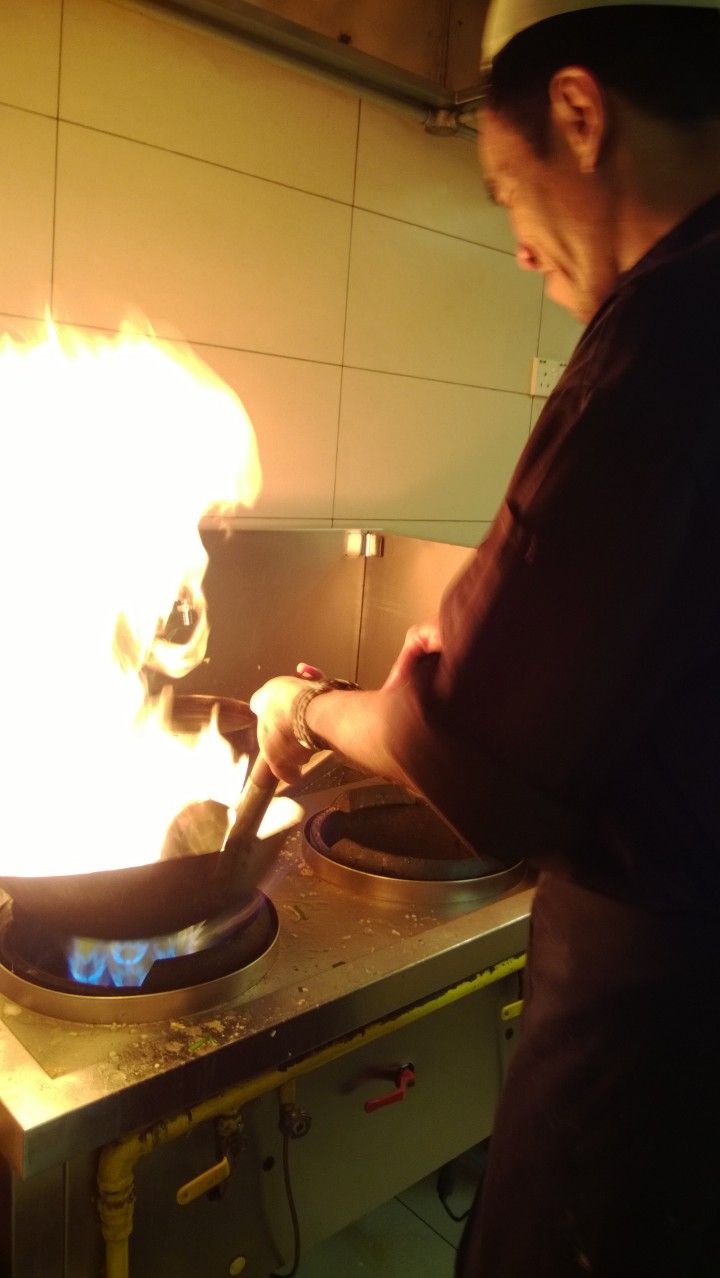 My colleague handling wok in coffee house kitchen. Taken with Potato Lumia 920 (2013)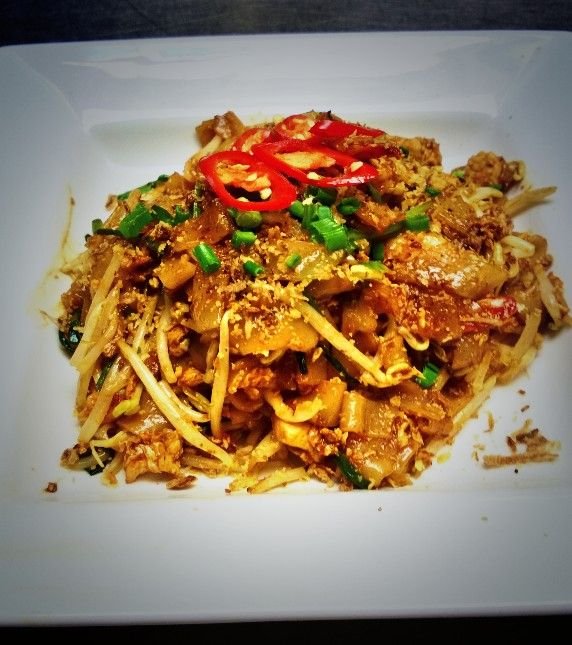 Char kway teow, very simple dish to cook yet delicious (sorry the prawn is too shy, hiding underneath the noodle :'D)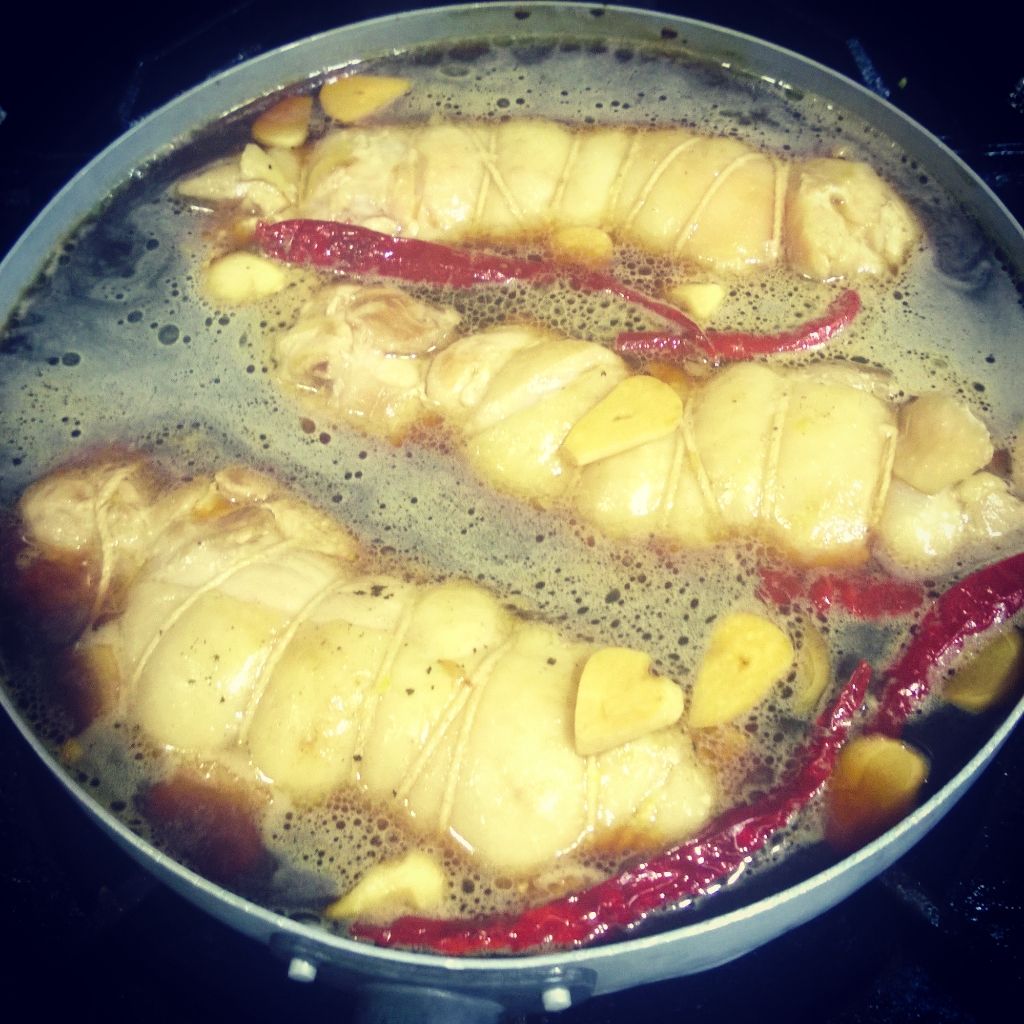 Chicken chashu(roulade) simmering in shoyu with garlic, ginger and dried chilli. Searing the outer for crispy texture. Super yummy and juicy!
Fine Dining
Fast food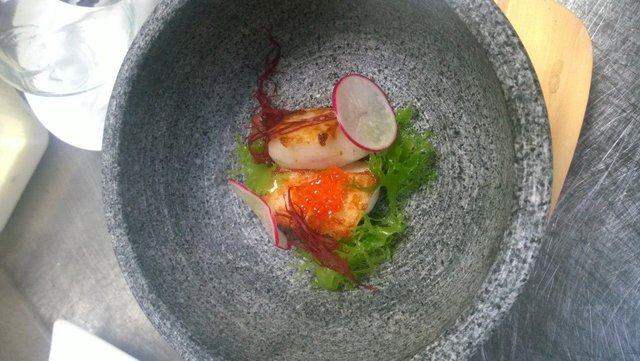 Pan seared scallop and ikura served with bacon broth(not inside the picture)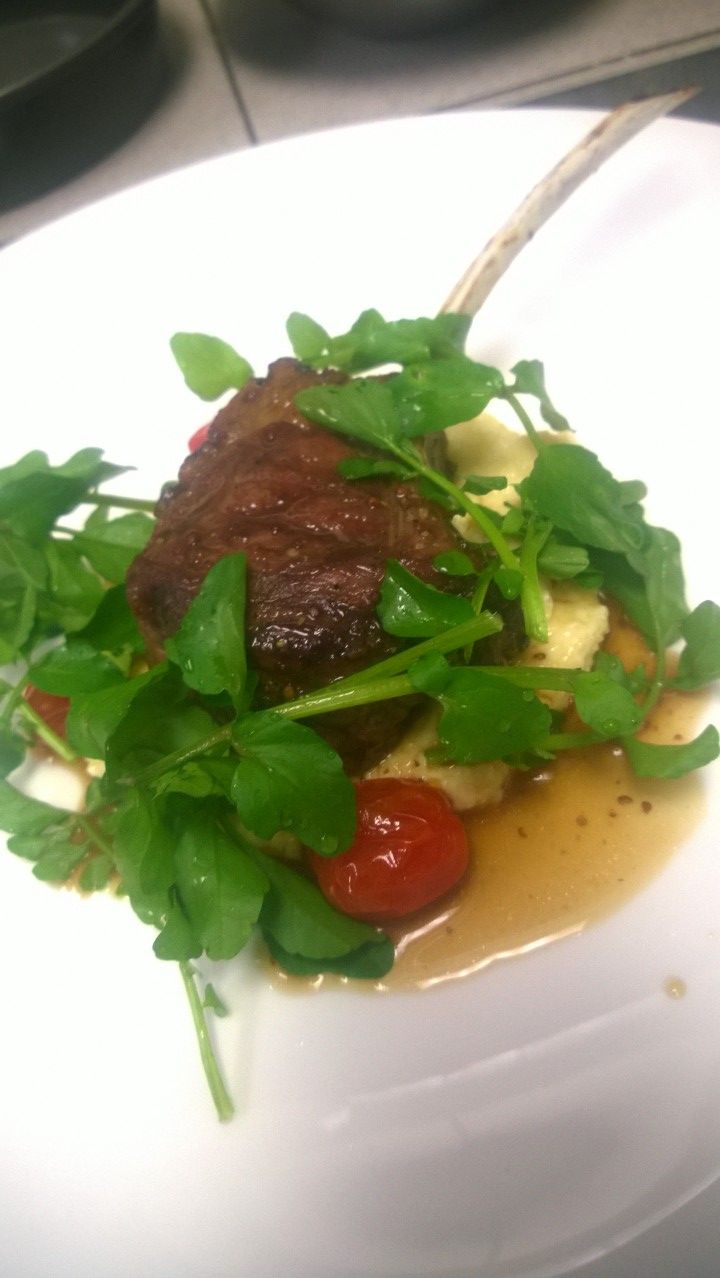 Roasted lamb rack served with polenta, confit cherry tomato, lamb jus and watercress.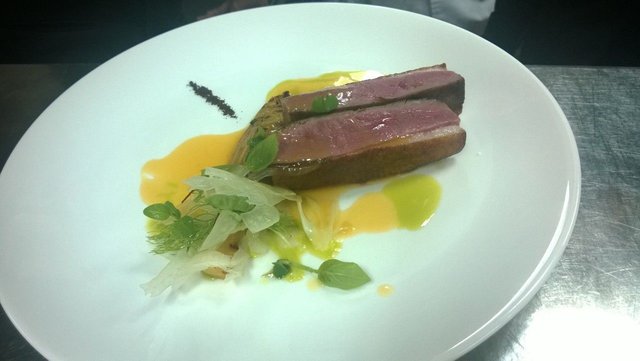 Duck breast served orange reduction, fennel-slaw and green pea juice.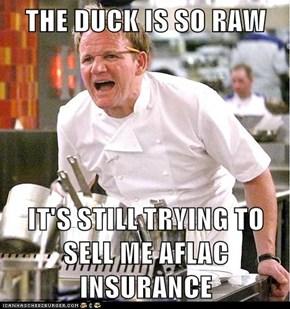 source
The upcoming fork and knife isnt scheduled yet, so follow me for more post about food, recipe, guide, kitchen related post :D
If you like this post feel free to upvote, resteem, and share.
Thanks for viewing and have a good weekend everyone!