Traditional pork chops with the addition of pineapple and cheese.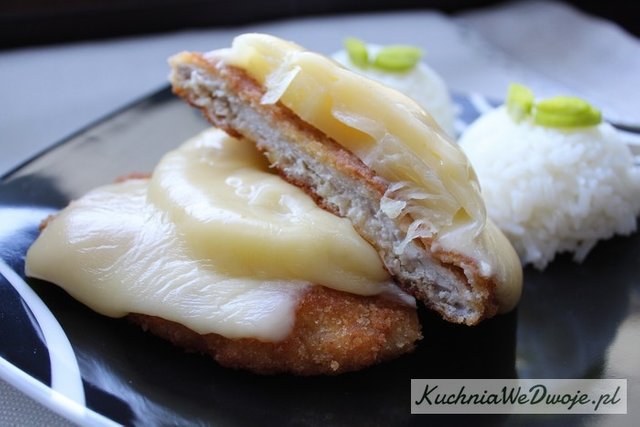 Time of execution: 30 min
Servings: 2
Components:
2 slices of pork loin
2 slices of pineapple from the can
4 slices of cheese
egg
2 tablespoons of flour
4 tablespoons breadcrumbs
frying oil
Preparing chops with pork and cheese
Paste the loin of pork and bread in flour, egg and breadcrumbs.


Bake in hot oil. After turning over to the other side, put the slices of pineapple on the chops, and the cheese on them. Bake chops on the other hand, after baking, put in an oven preheated to 200 Celsius degrees for about 5 minutes (until the cheese melts).


Serve with rice or potatos.

Enjoy your meal,
Sylwia and Krzychu
Blog: http://kuchniawedwoje.pl/
Facebook: https://www.facebook.com/KuchniaWeDwoje
Instagram: https://www.instagram.com/kuchniawedwoje.pl/
Pinterest: https://www.pinterest.nz/KuchniaWeDwoje/boards/
If you are interested in the next verified RECIPIES in the STEP BY STEP FORM, we encourage you to follow our Steemit channel.