Christmas dinner with my friends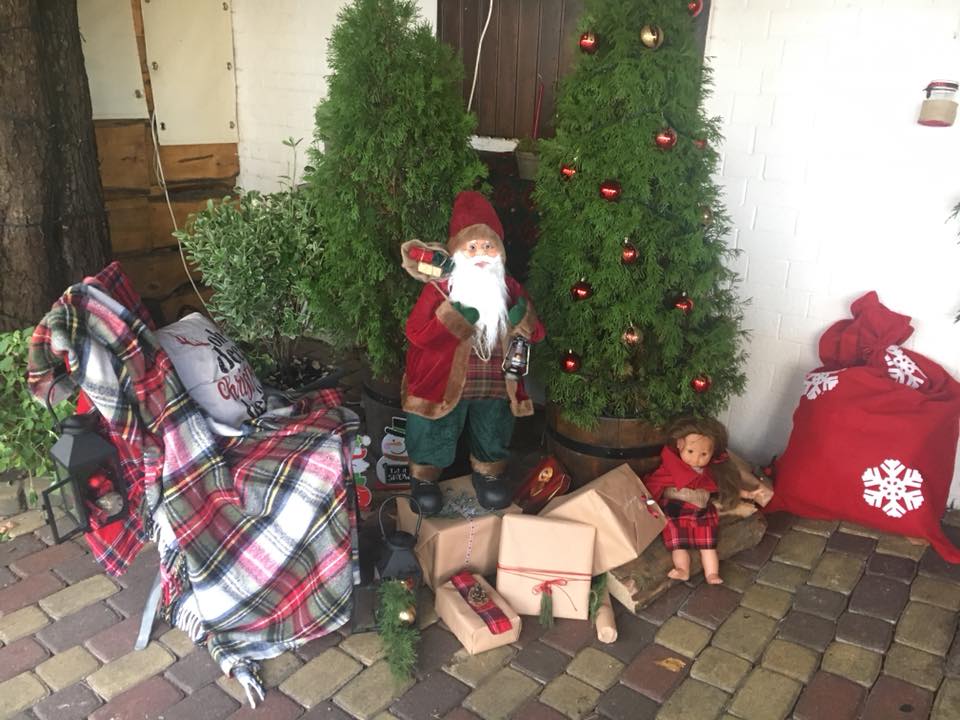 Every year we select a nice restaurant with my friends to celebrate the year ending and Christmas Holidays. This year we selected Árnyas Restaurant (http://www.arnyas.hu/index_en.html), which was really a wonderful choice.
We were welcomed by a nice Christmas decoration by the front door, but the inside of the restaurant was perfectly decorated, too. There was a huge open fire in the middle, the whole place looked awesome.
Here are a few photos, to show you: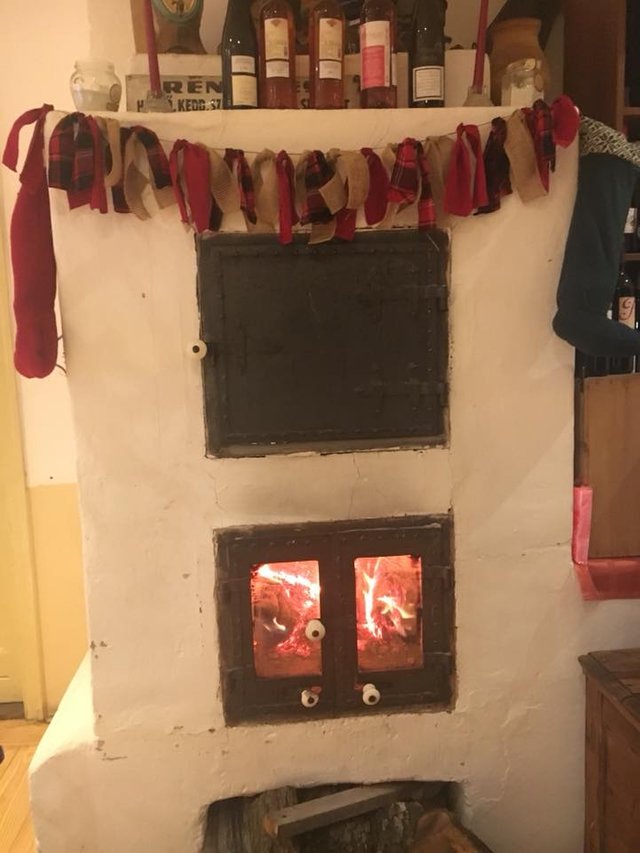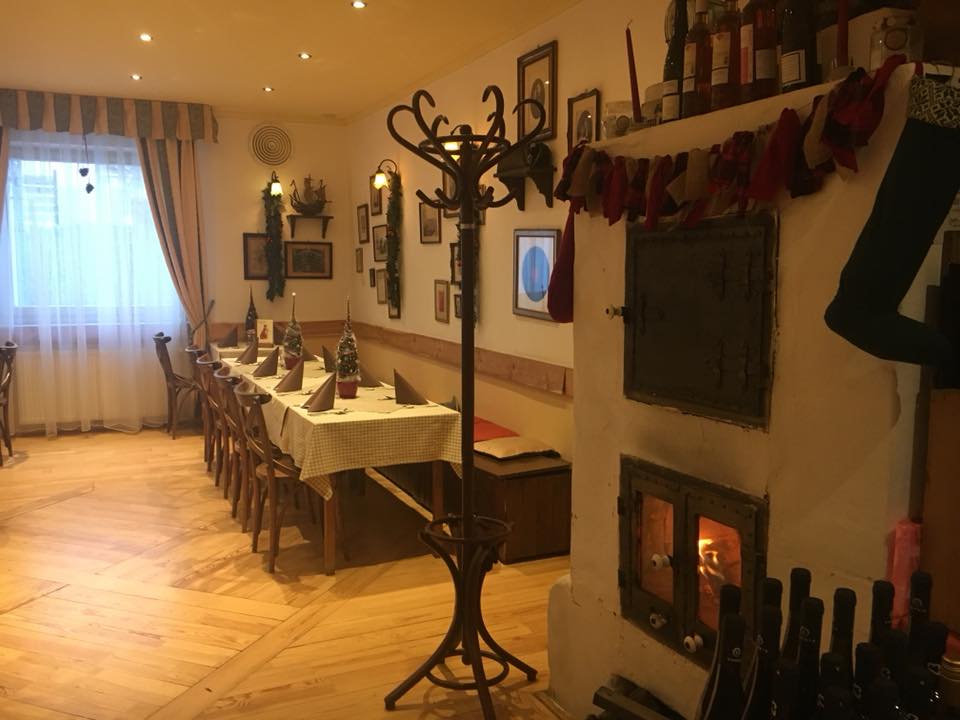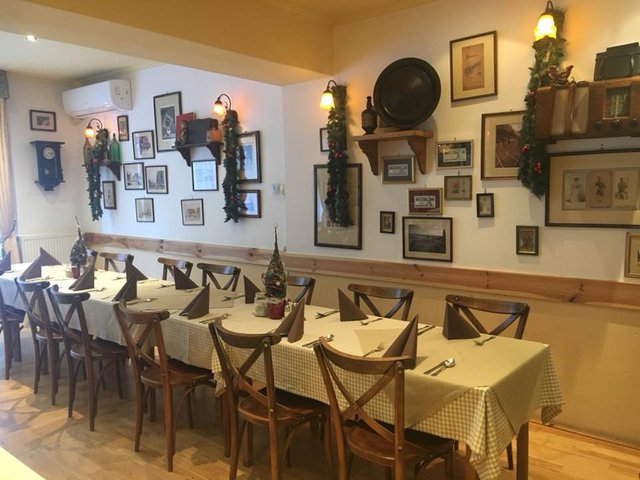 At the terrace, they had a special smoker grill stove, and as a seasonal offer they serve smoker goods, we have tasted some of them and they are really gorgeaous.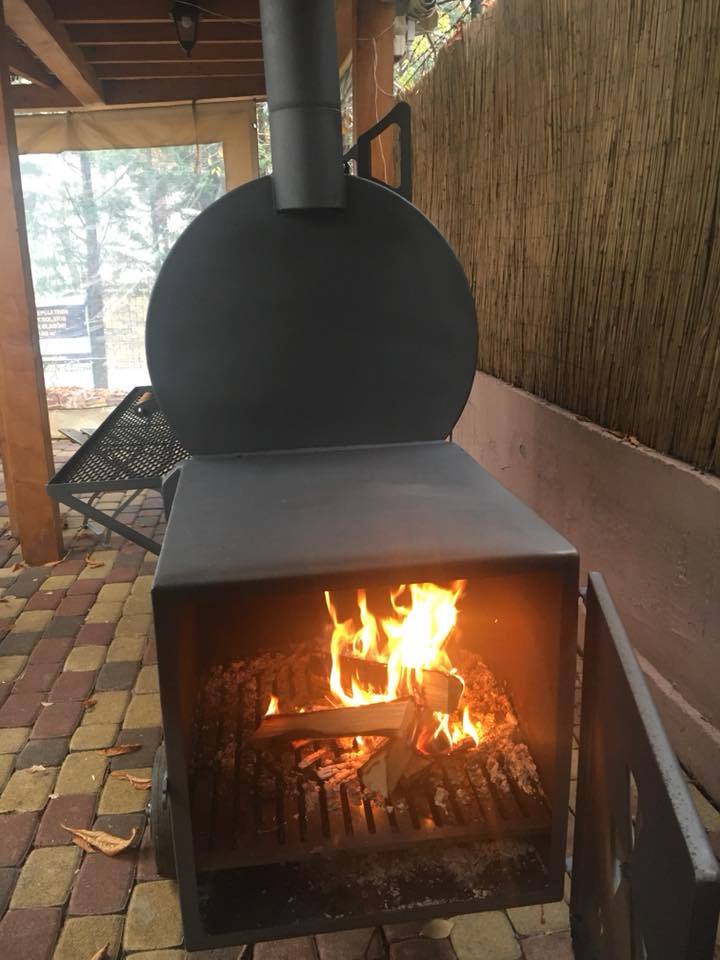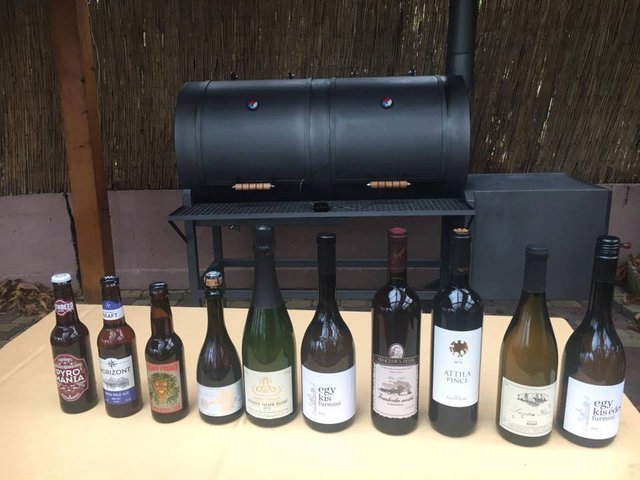 And the meals... they were just wonderful. Here are some of them (I could not take a picture of all of them, because some of us were really hungry and started to eat before I jumped there to take a snapshot... :-D)
We have started with tartare beefsteak with different veggies: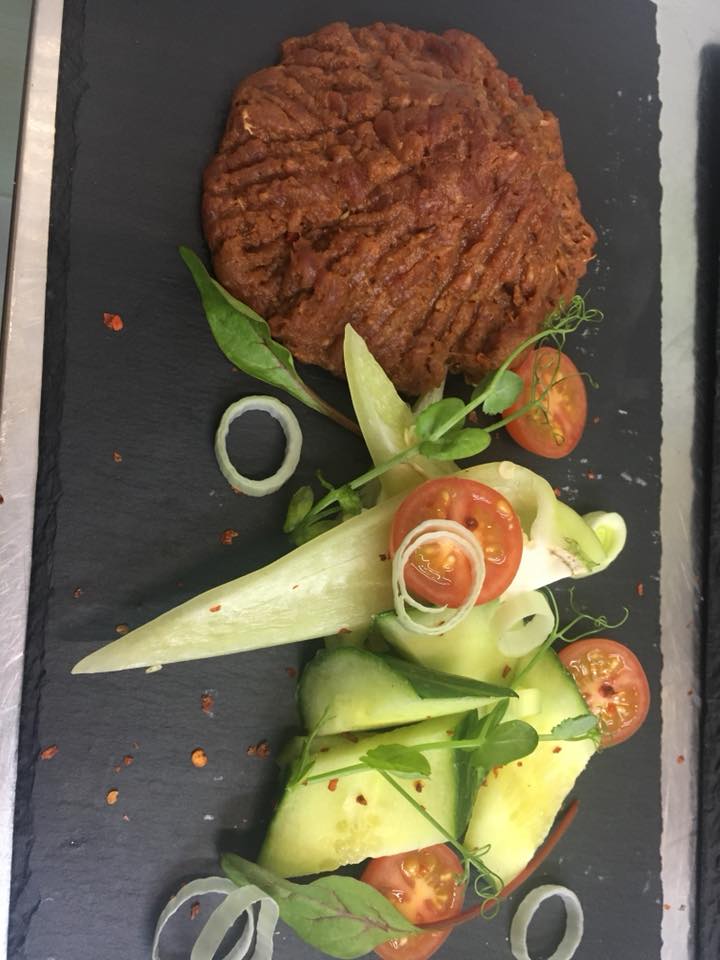 Then we ordered a wonderful meat soup: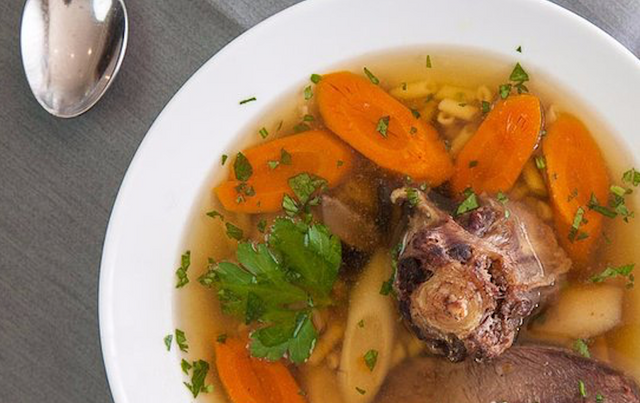 We have ordered several different types of myin dishes (we were in a big company, so we yould try a lot of things)... Here are some of them:
Mixed salad with salmon, dried tomato and avocado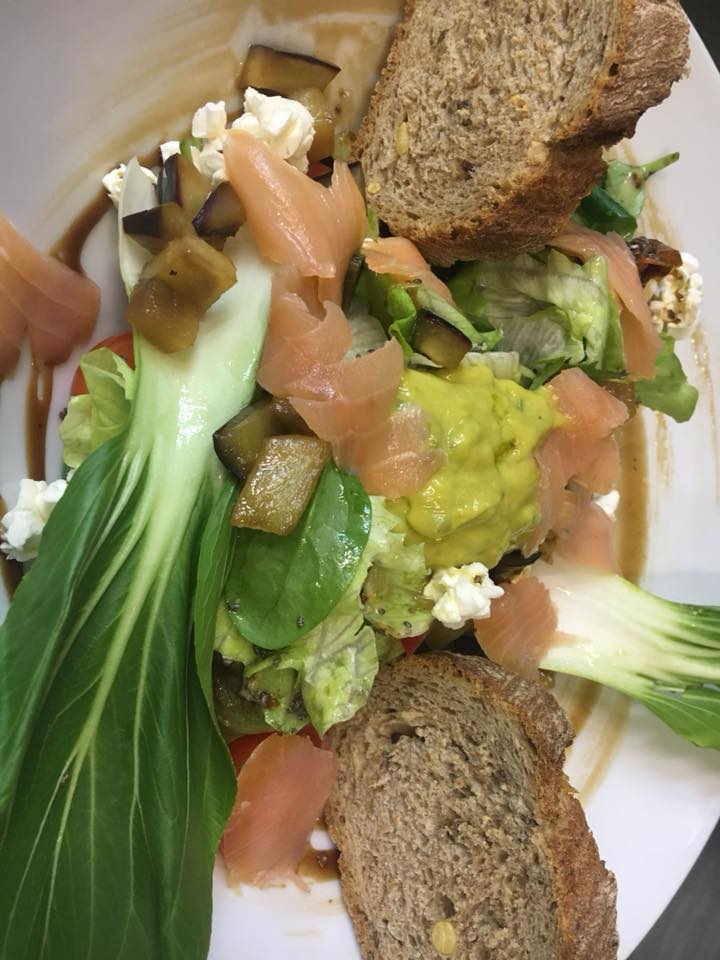 Chicken breast grilled in taco crumbles with sushi ginger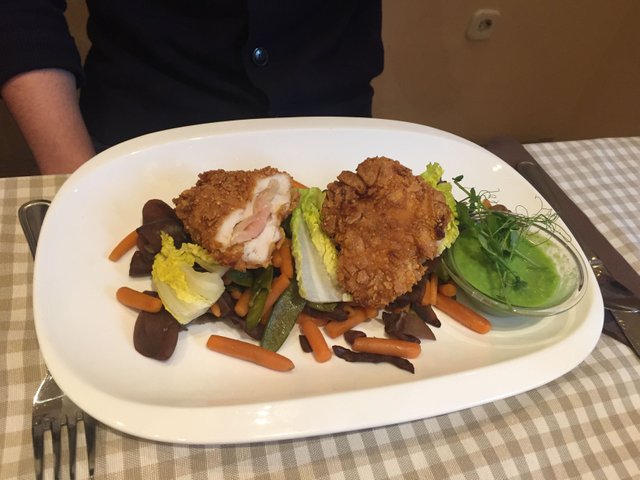 Duck leg with oven-baked potatoes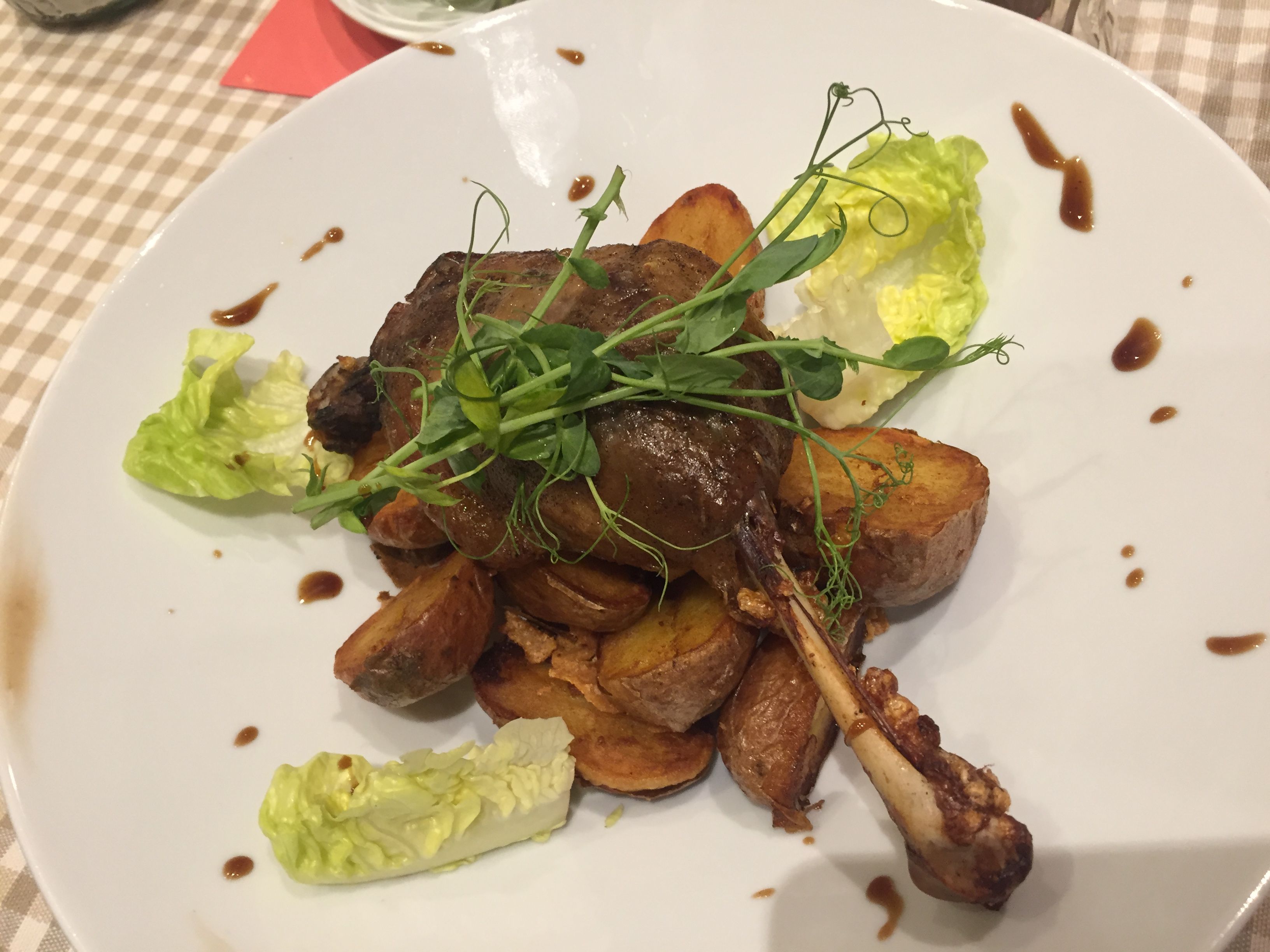 Ribs from the steamer with pumpkin, potato and onions and gorgonzola sauce (this was our favourite...):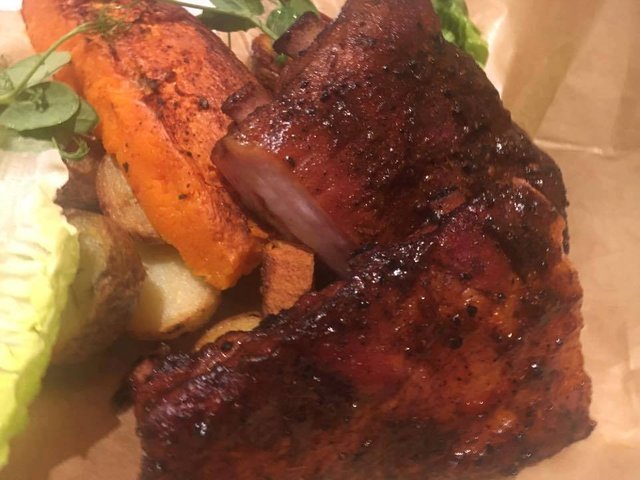 Paleo duck leg with mixed vegetables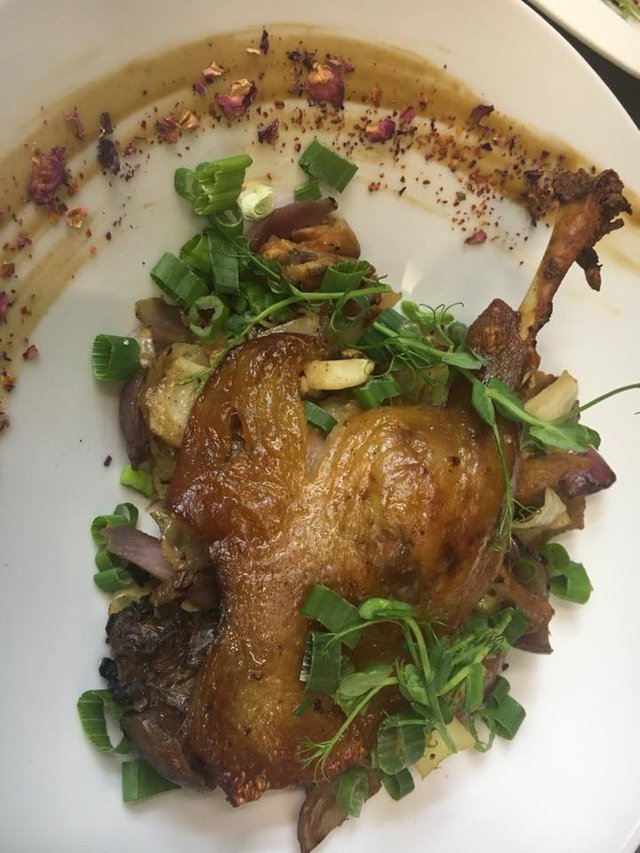 Veal from the steamer with muchroom and gorgonzola sauce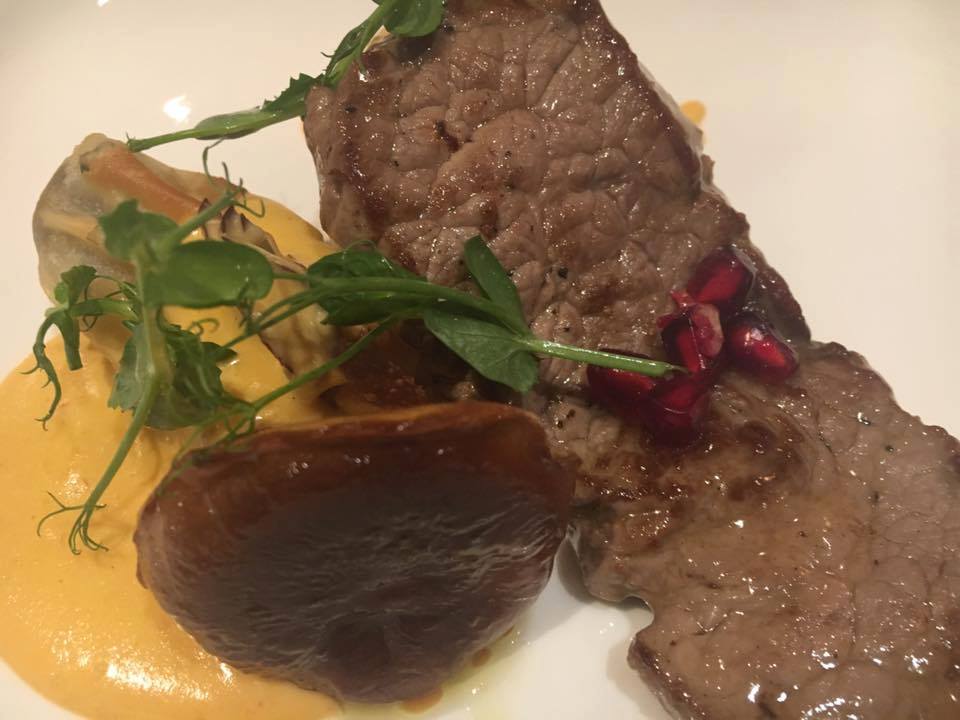 BBQ ribs with giant bean and tomato jam served with potato dumplings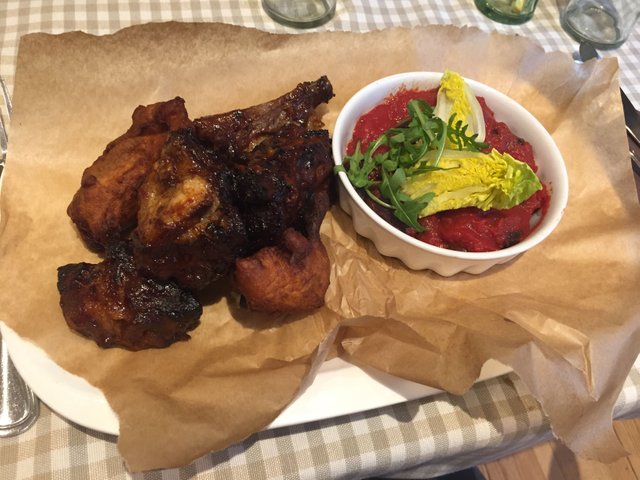 And we have finished with some sweets (though we were totally full)...
Green banana cheese cake with mango dip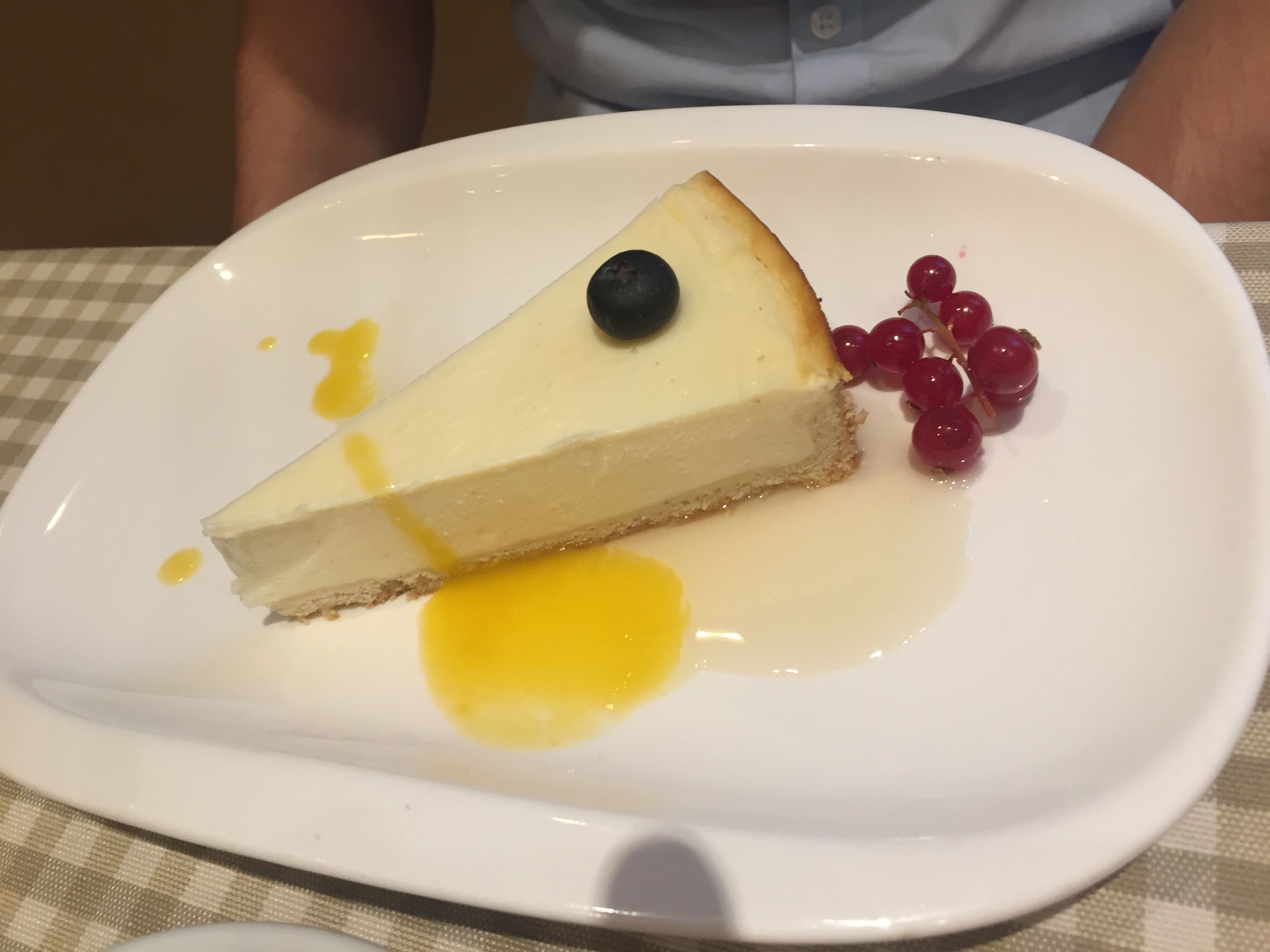 Traditional pancakes with home-made apricot jam and cottage cheese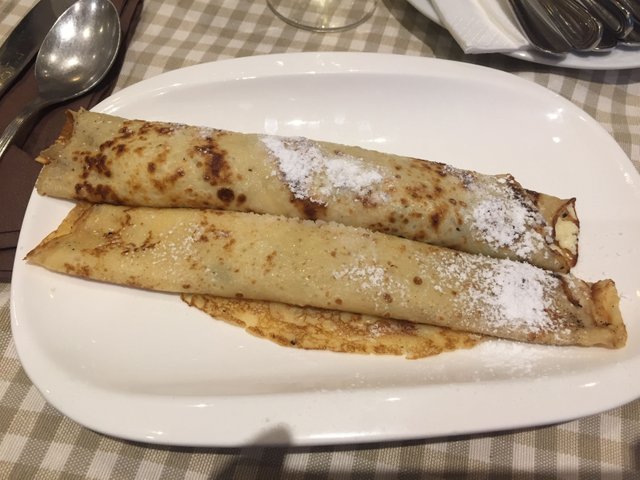 I can truly recommend the place if you are looking for a nice restaurant in Budapest. In summer it is probably even nicer, because they have a small terrace, it must be nice to have a dinner outside.