If you're in the mood for some delicious wraps, then please check this meal out! (recipes included)
The recipes make 6 wraps total. You can eat 2 if you're really hungry, or eat something else with 1, like a salad, etc.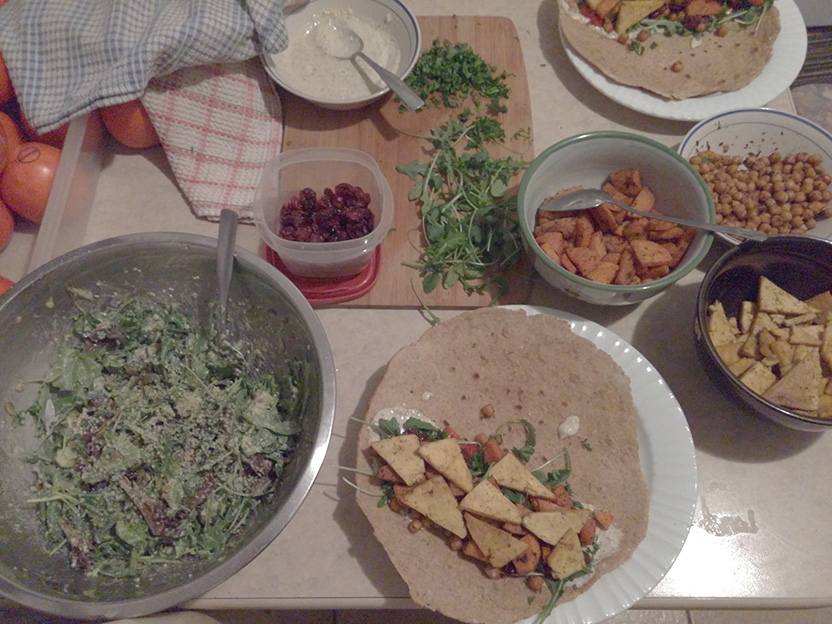 The main components are sweet potatoes, chickpeas and tofu.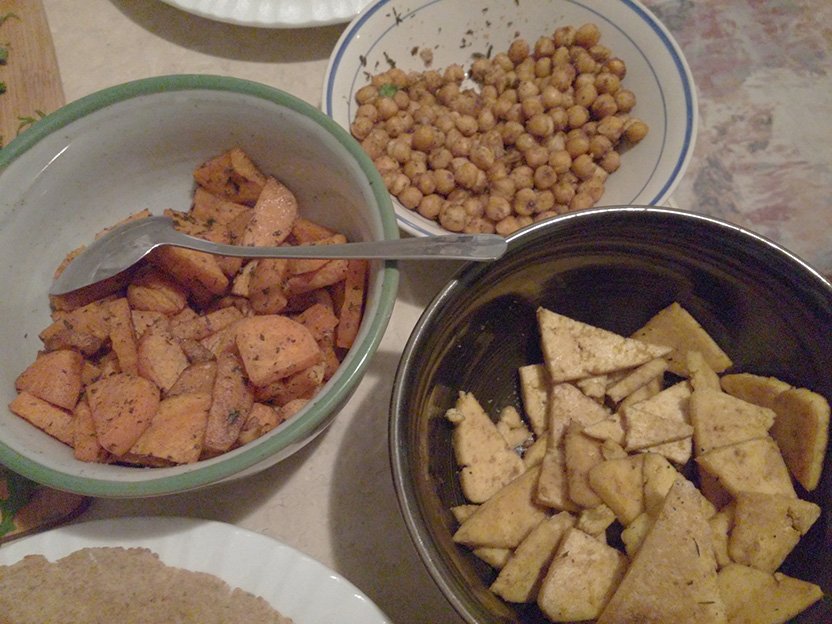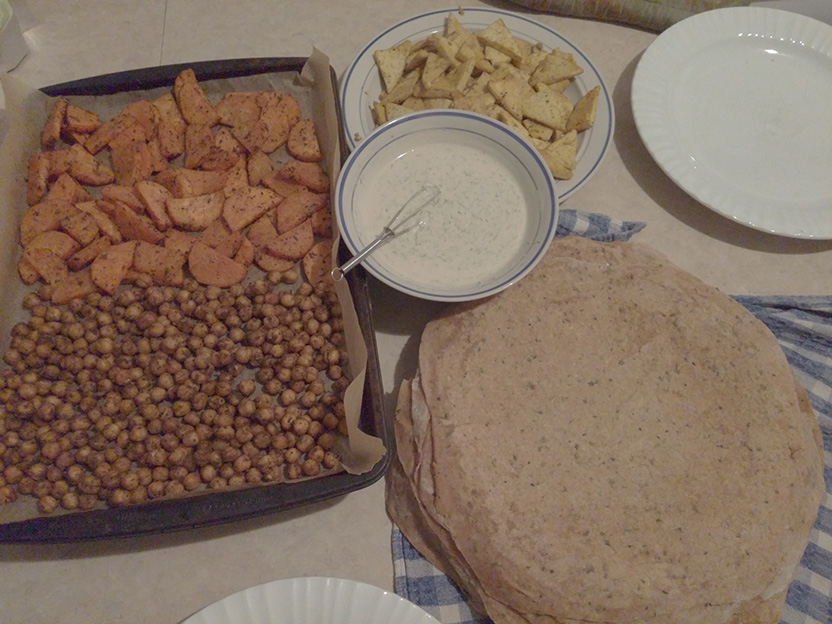 I make my own flatbread each time :) It takes more work, but they are really good :)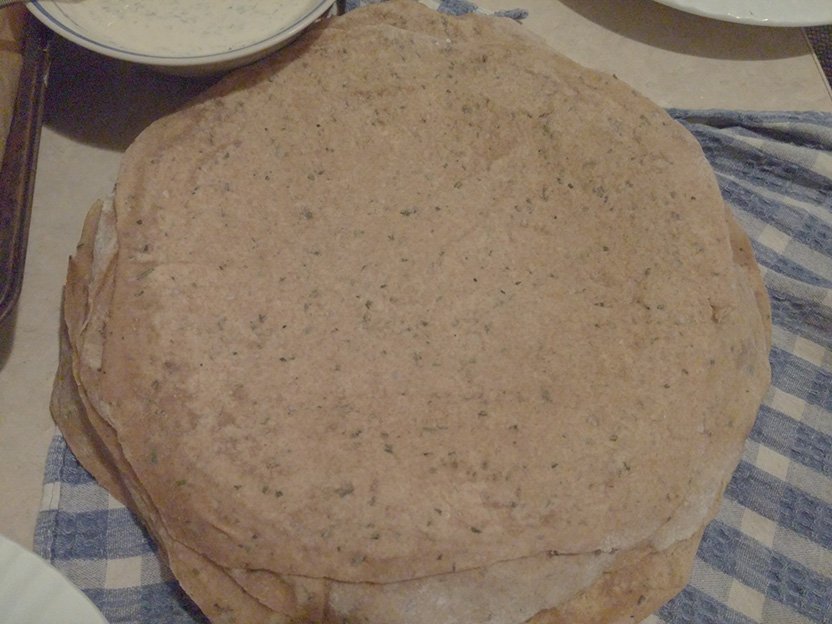 * The first time I made the flatbreads they were smaller and thicker, but now I really roll them out paper thin and bigger :)
The sauce is great. You can find your own if you don't like hummus or tahini: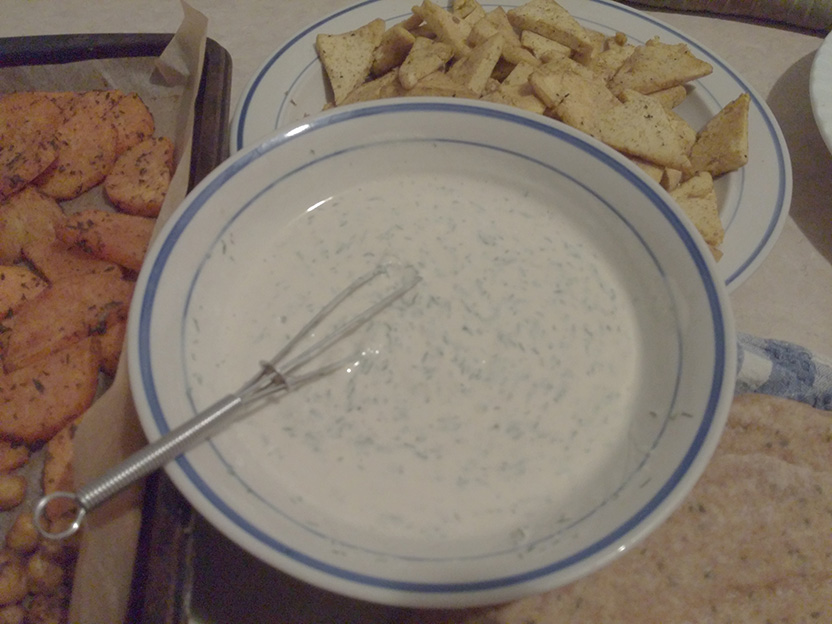 I also sometimes have a salad with it. You can also add whatever you want, like cranberries, red pepper, onions, mushrooms, etc. It's all good! :P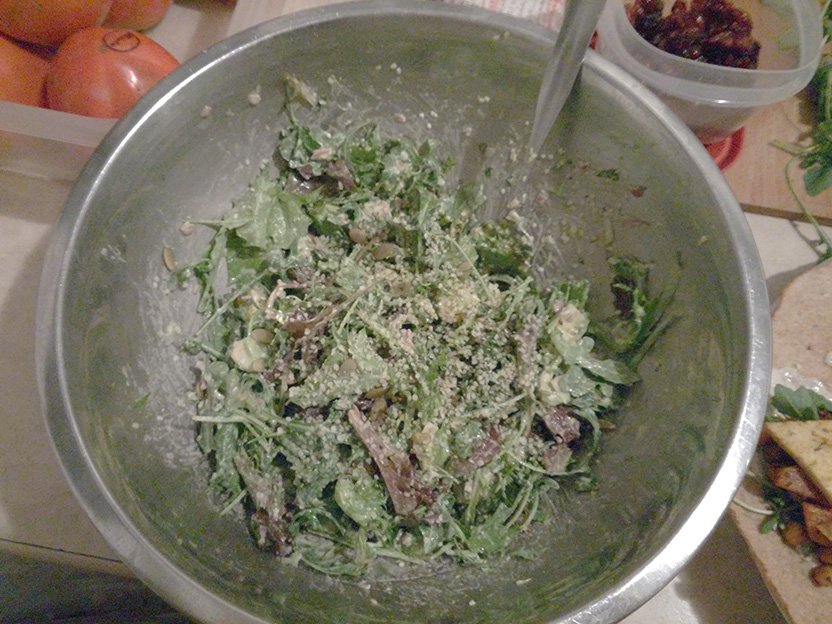 Just put everything in the flatbread (preferably 1/6 of what you made so that you can fill 6 wraps), then wrap it up!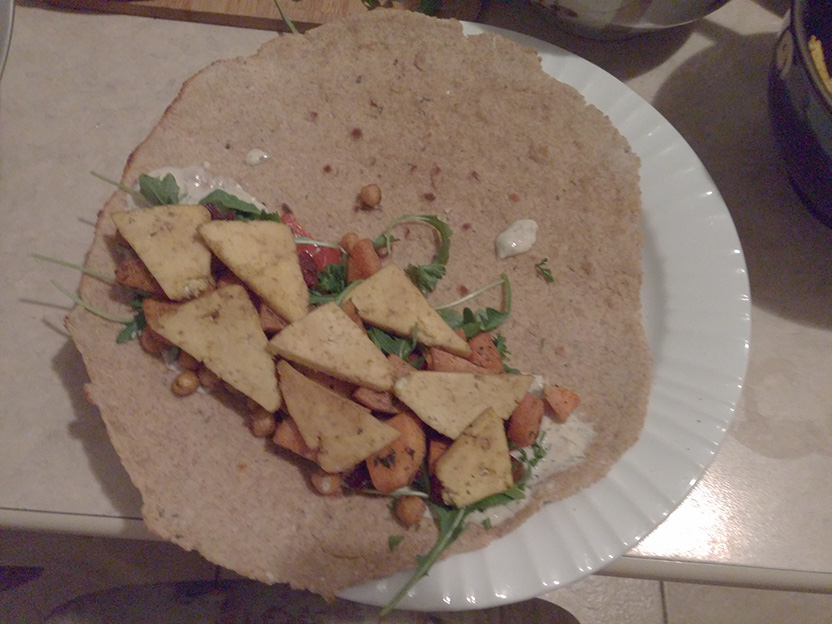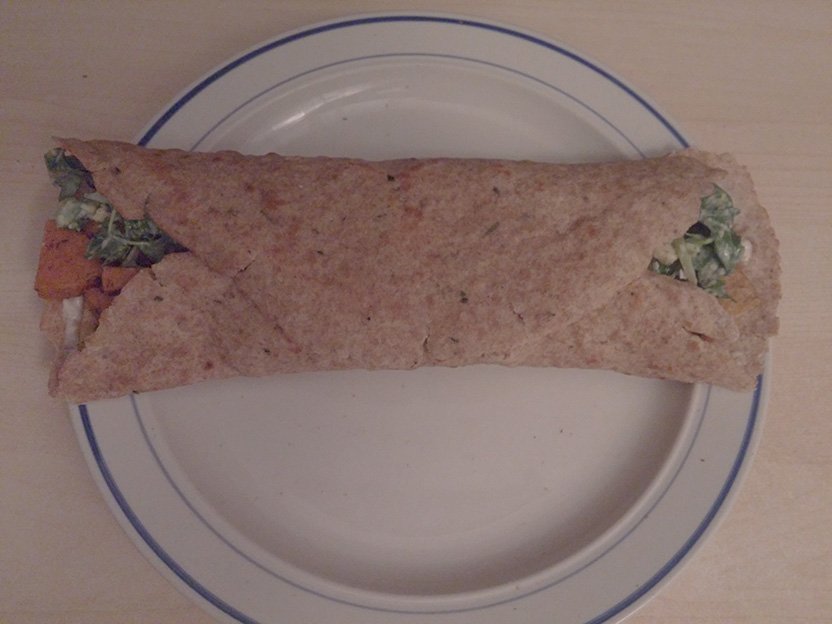 ---
Quick Ingredient List:
---
2 large sweet potatoes (~300 g | organic when possible)
1 Tbsp (15 ml) grape seed oil
1 tsp fresh thyme
1/4 tsp ground cinnamon
1/2 tsp sea salt
optional: pinch cayenne pepper
1 15-ounce (425 g) can chickpeas, rinsed, drained and thoroughly dried in a towel
1 Tbsp (15 ml) grape seed oil
1 tsp fresh or dried thyme
Pinch ground cinnamon
1 tsp ground cumin
1/2 tsp smoked paprika
scant 1/2 tsp sea salt
optional: Healthy pinch each ground coriander + cardamom
1 block firm tofu
1.5 teaspoon curry powder
2 cups + 2 tablespoons light spelt flour (see note)
1/2 teaspoon fine grain sea salt
1/2 teaspoon baking soda
3/4 cup almost boiling water
1 tablespoon extra virgin olive oil
Plus Herbs from another recipe:
2 cloves garlic, minced (1 Tbsp or 6 g)
1 Tbsp (3 g) minced herbs (rosemary and thyme)
1/4 cup (60 g) hummus (or tahini)
juice of 1/2 lemon (~1 Tbsp)
3/4 - 1 tsp dried dill (or sub 2-3 tsp fresh)
3 cloves garlic, minced (1 1/2 Tbsp or 9 g)
Water or unsweetened almond milk to thin
optional: Sea salt to taste (I didn't need any)
---
Full Recipes:
---
I hope you try this meal out. It's great! Enjoy :)
I have many times (3 times so far in the past month hehe).
But... it takes me 3-4 hours total to make since I make the flatbreads too hehe... However, you can just buy the flatbread and save A LOT of time :)
---
Thanks for reading. Take care. Peace.