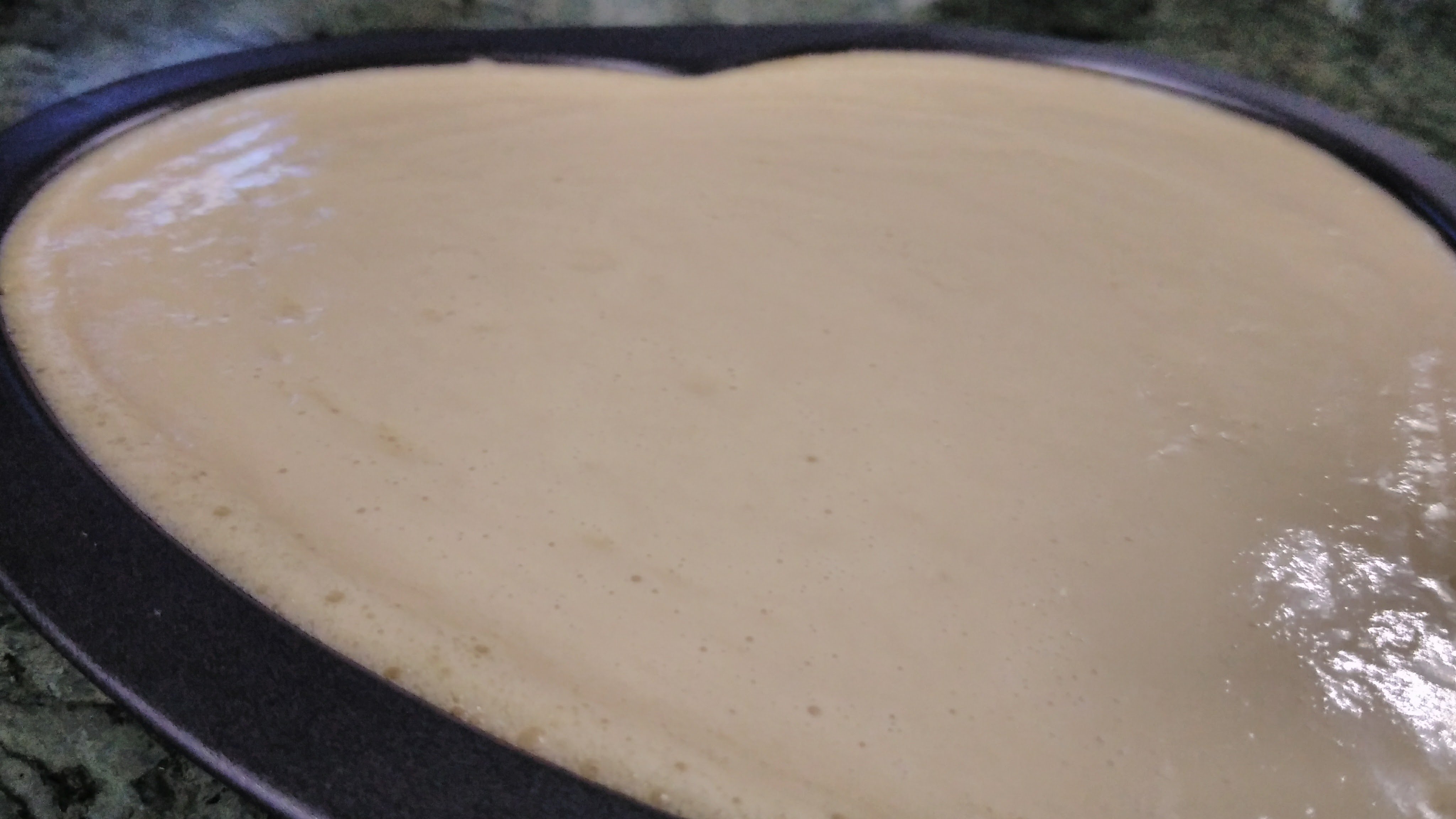 Before you say it, no, I didn't commit a typo when I wrote Valentimes. And no, I'm not an idiot, as Urban Dictionary would lead you to believe. I write it that way, because I'm not a big adherent to tradition. For me, it's not a particularly special tradition because I feel that love should be celebrated every day. I just use it to poke fun at the festivities and consider it a time to just let loose and be unabashedly ironic.
I won't hold you up much longer, since I know that you didn't come here to bask in the glory of my writing. To start off, I would just like to apologize to my thousands of loyal readers who were expecting to read expertly crafted fiction. I've taken a short break to showcase my equally amazing cooking ability. The second part of the sixth chapter of my universally-acclaimed masterpiece would be published tomorrow instead. Please do try to contain your excitement, as I feel that all of you will be constantly hitting the refresh button in order to be the first to comment on my magnum opus. Don't be afraid that your comment would be lost in a sea of fanfare, I would try my best to reply to the millions of feedback that it would undoubtedly receive. Based on the historical data though, I would task my team with segregating the comments into digestible bites, because there are only so few minutes in a day.
While it would seem like this dish has the capacity to cure cancer and solve world hunger, I would just like to reiterate that it doesn't. Don't be discouraged if you don't get this perfectly on your first, second or third tries. We can't all be five-star chefs. So, without further ado...
In-great-dients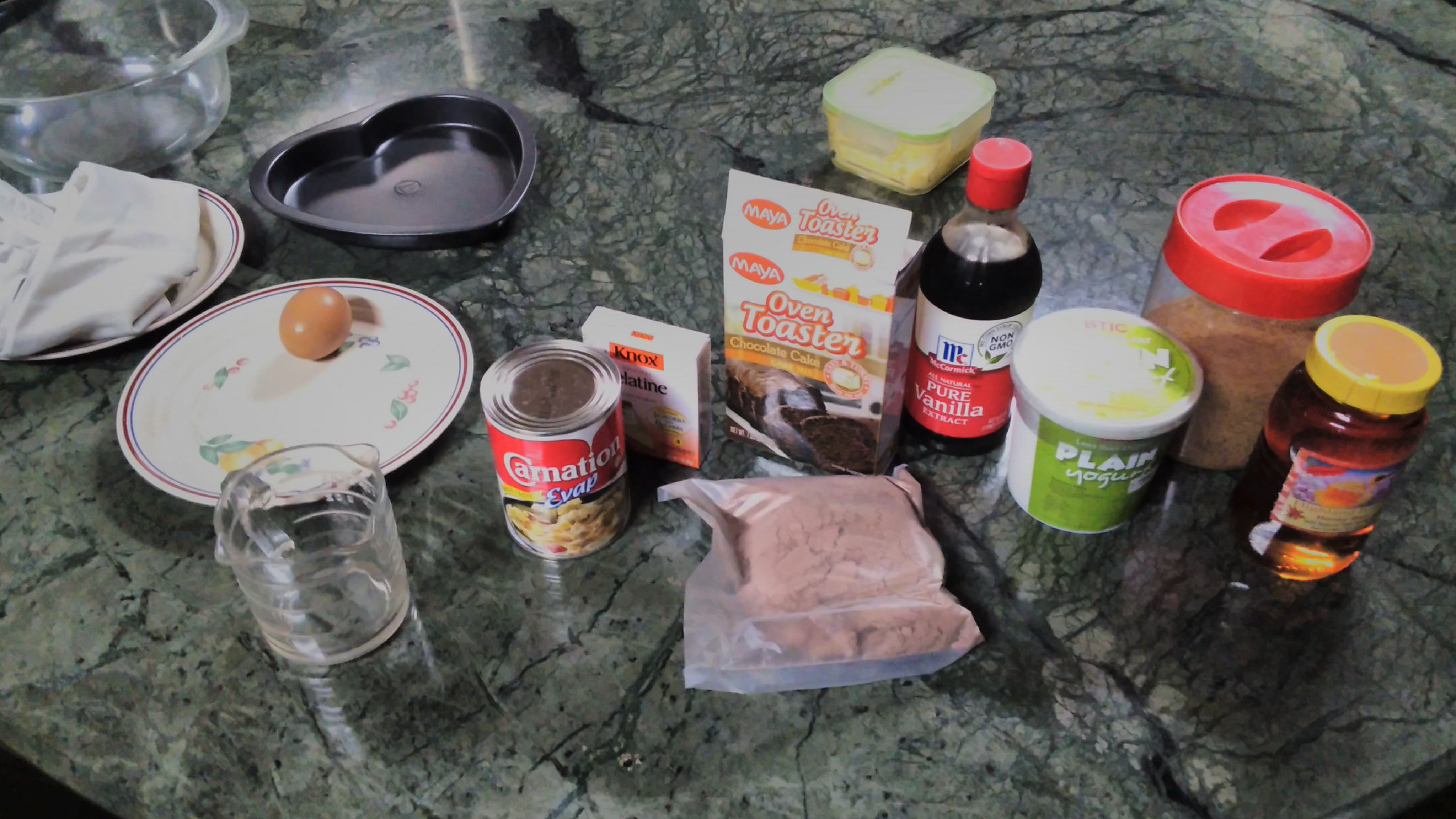 For Cake Base
200g Oven Toaster Chocolate Cake Mix
1 medium egg
3 tbsp olive oil
1/2 cup water
For Panna Cotta
2 cups evaporated milk
20g plain, unflavored gelatin
1/4 cup brown sugar
2 tbsp honey
2 cups plain yogurt
1 tsp vanilla extract
For Very Berry Sauce
1 cup Berry Juic
1 1/2 tbsp cornstarch
1/2 tsp vanilla extract
1 tsp honey
I have a confession to make. For those who don't know me, I'm not really sure if it's obvious or not, but my true personality is the complete opposite as the one I displayed earlier. It's exhausting, and yes, I'm caving in this early. I've been 62 rep for 10 posts now so I decided on a change of pace. Now, let's get cooking!
In-(lightning)struc(k)-tions
First things first, I would just like to get it out of the way that I'm a pragmatist and I don't have an oven. What I do have is an innovative mind and an oven toaster. With that being said, combining both of those, I came up with this as a cake base: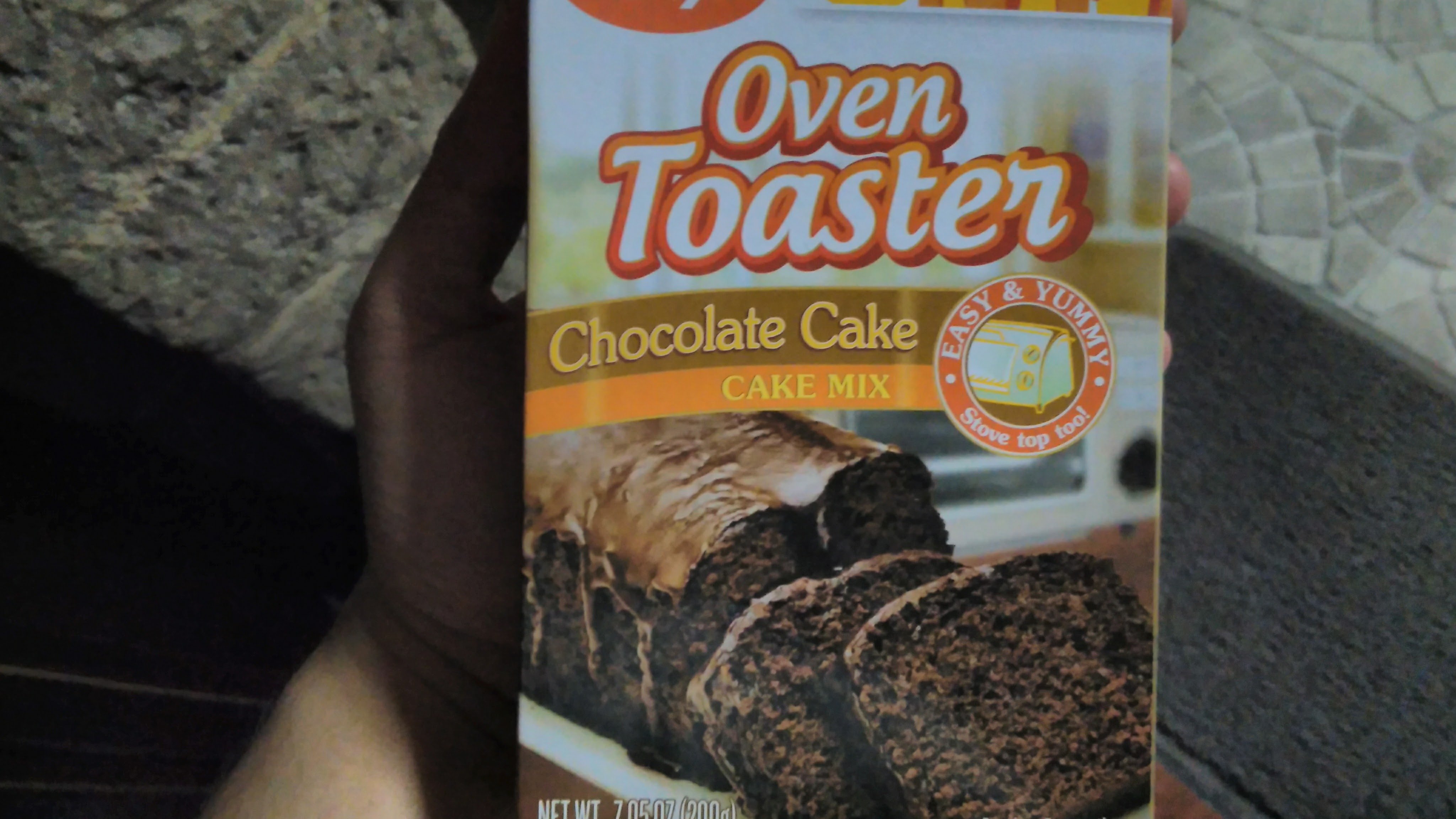 Pour in the mixture into a bowl, and make a well in the middle. Whisk in the half cup of water, and when it's absorbed by the powder, mix in the oil, crack the egg and put it it. Hum a Michael Jackson classic and mix everything carefully. Whisk to no peaks and be careful to not over-beat it.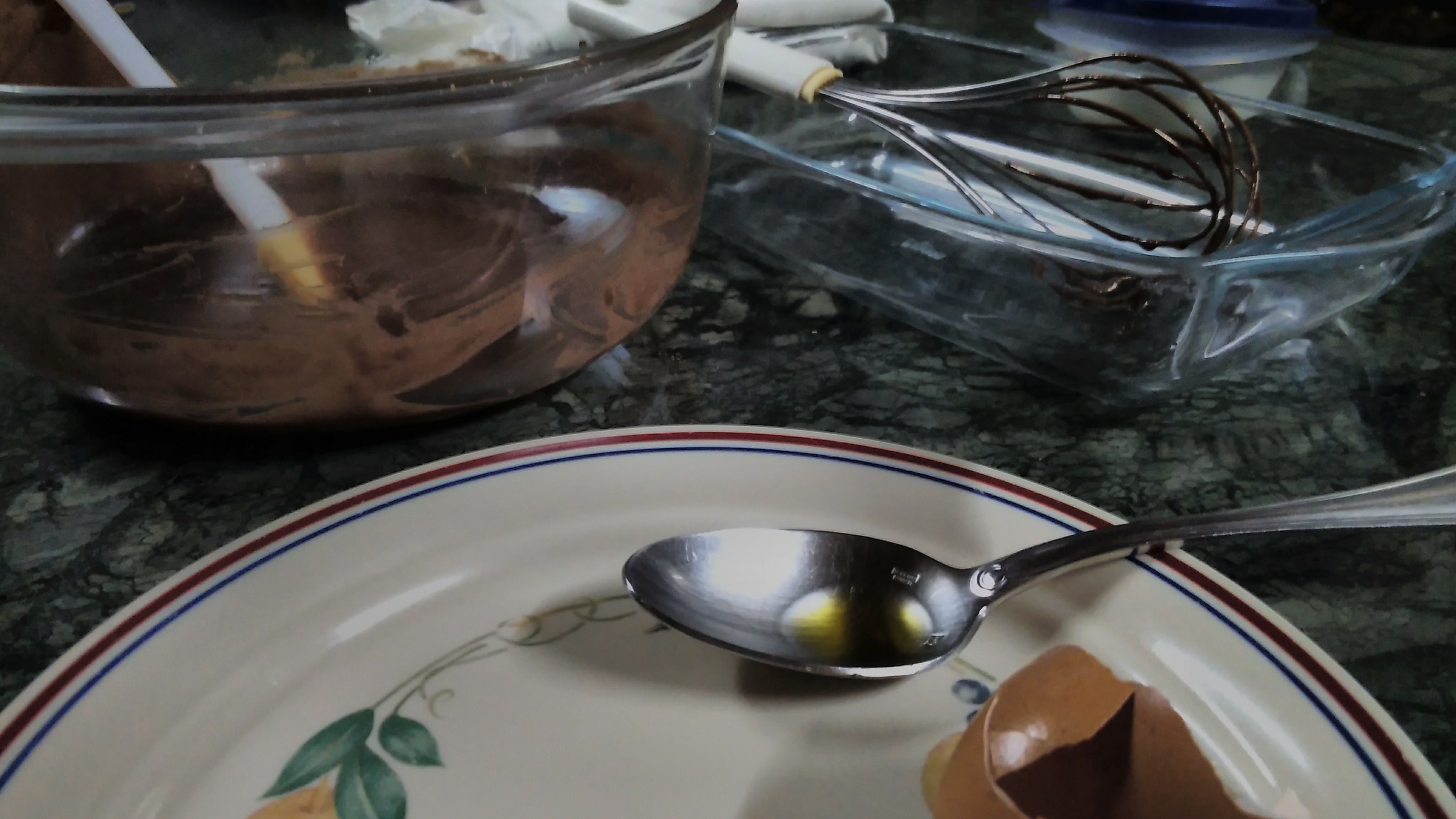 Once you're done, pour it in your mold and spread it evenly.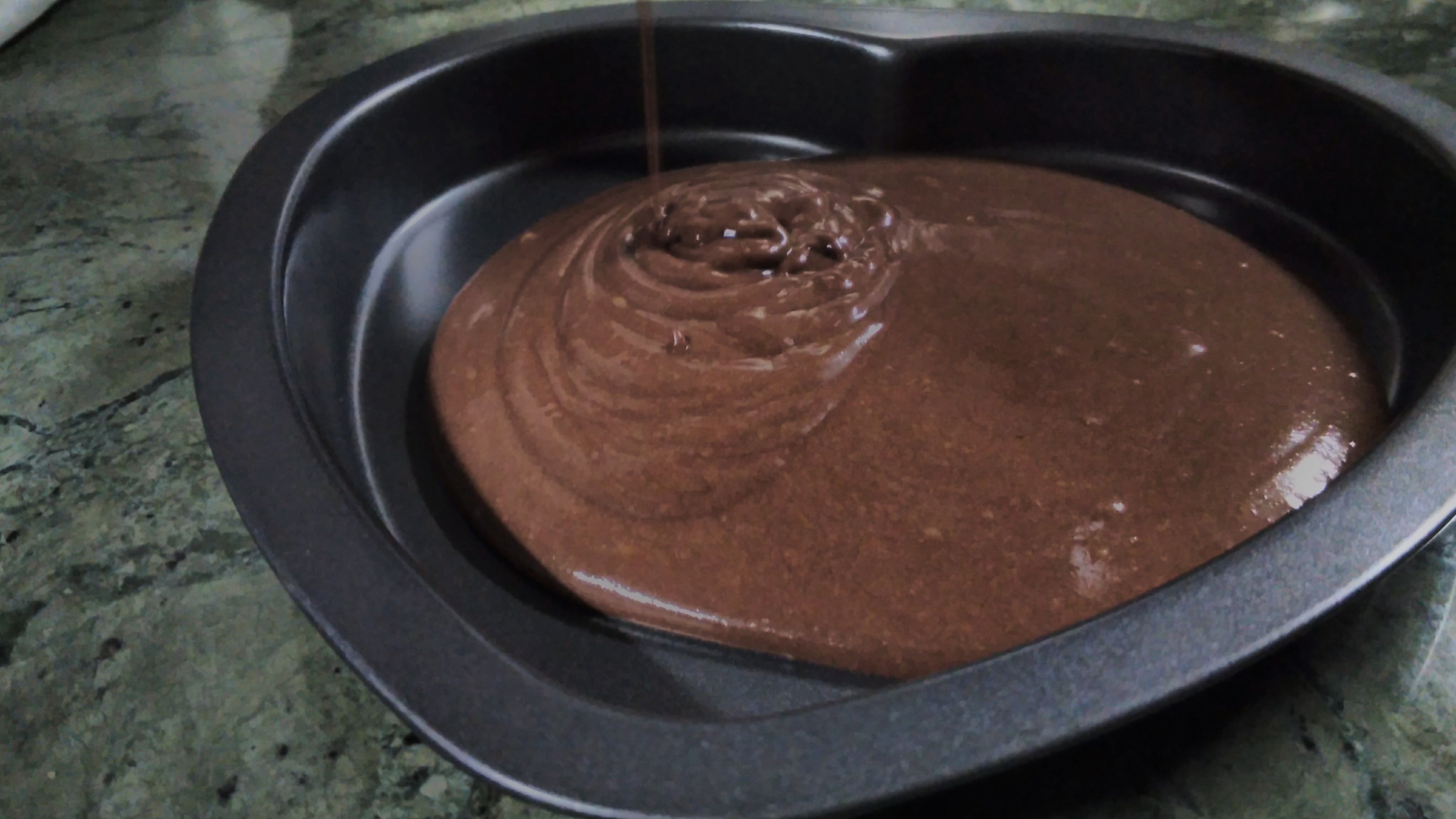 Cover it with aluminum foul and pop it in the oven toaster at medium heat for 10 minutes, turn it and put it back for another 10 minutes. Use a toothpick to see if it's cooked all the way through after.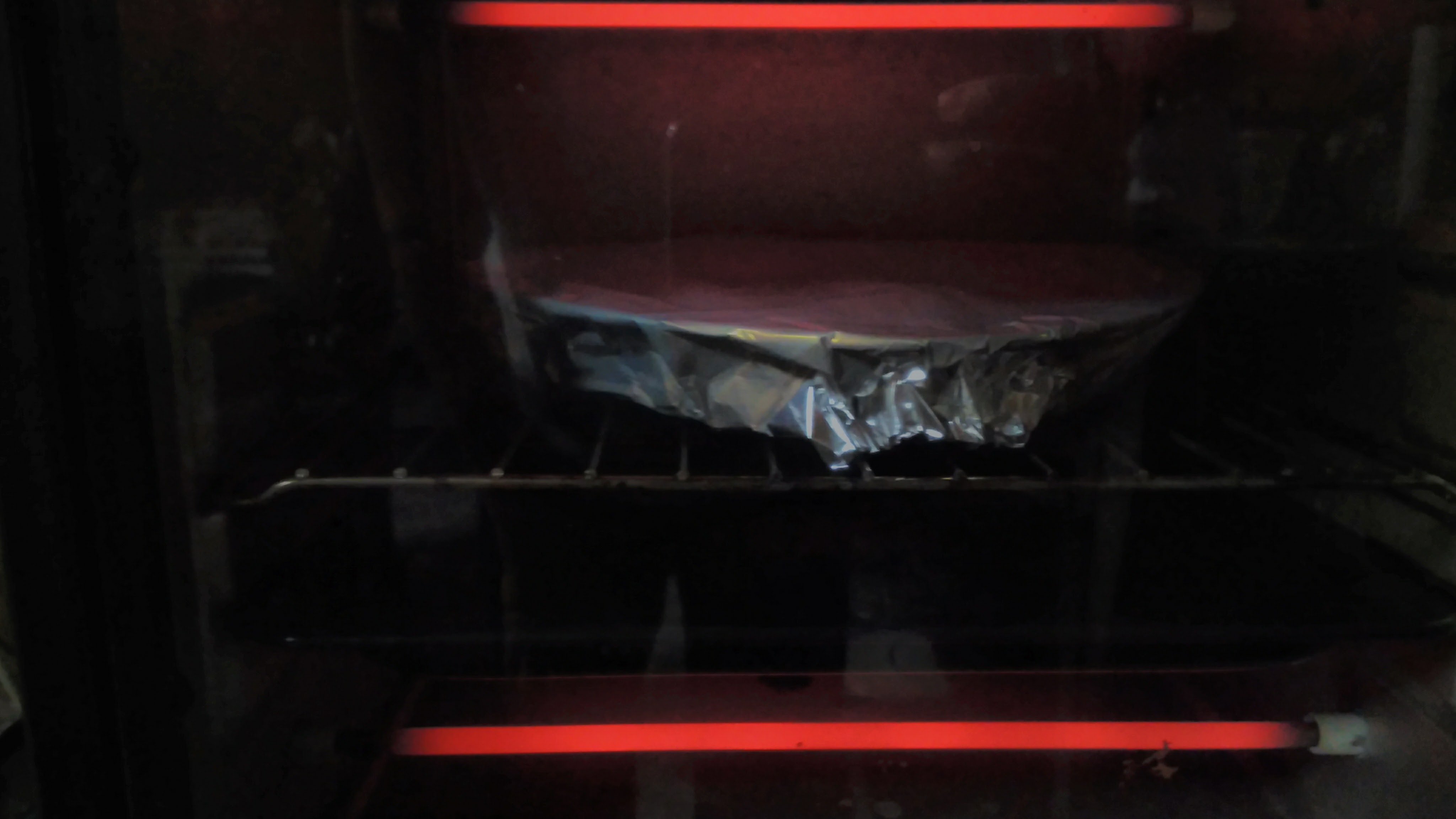 Notice that you've poured in too much of the mixture, and your base has now expanded into a full-fledged cake. It could get very frustrating, and the smell of the chocolate is just so inviting. Pop it out of the mold and eat it.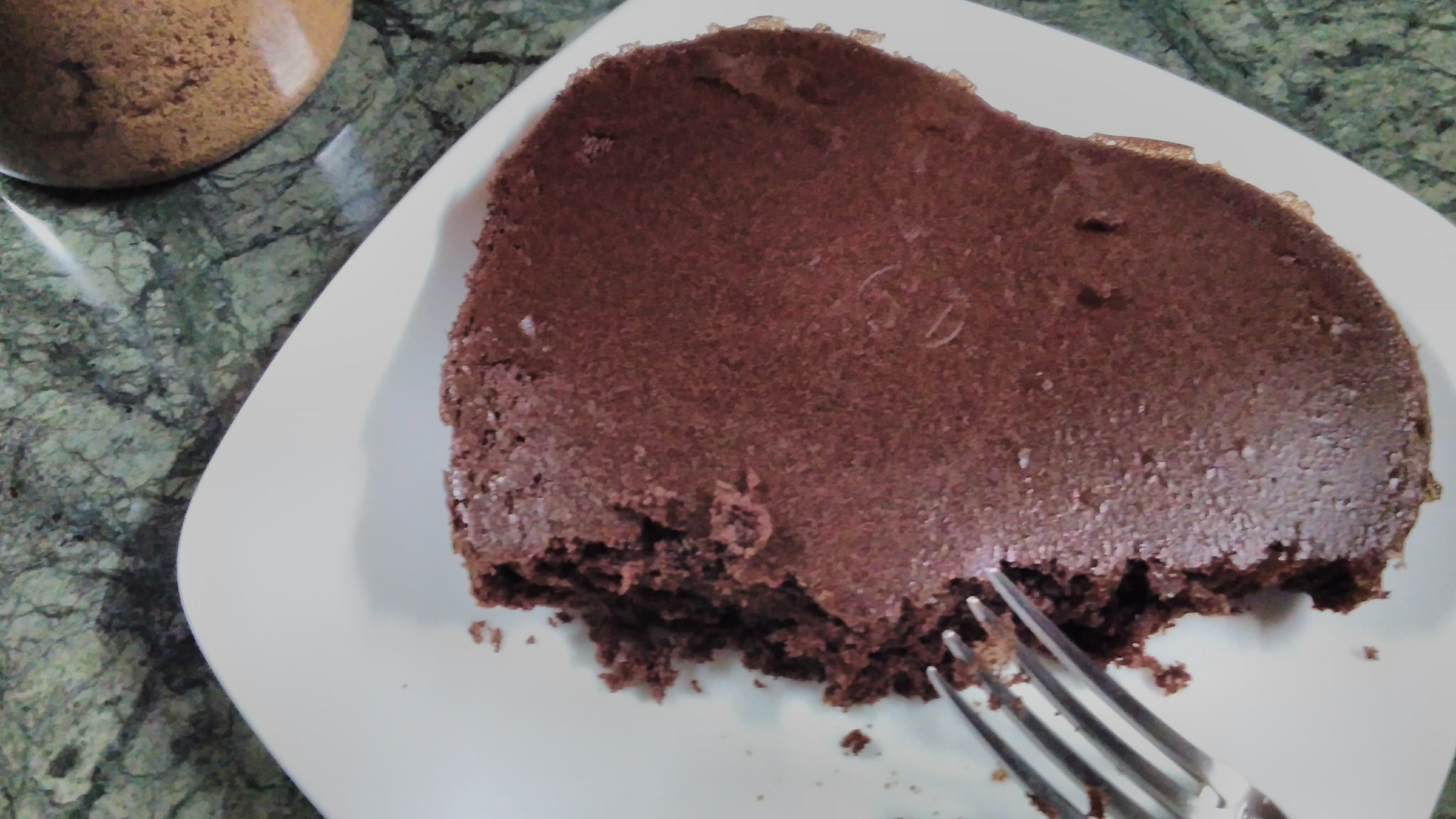 Since you have some left over, try again, but this time make the batter thinner than before to account for expansion. Ideally, your base should just cover 1/3 the depth of the mold.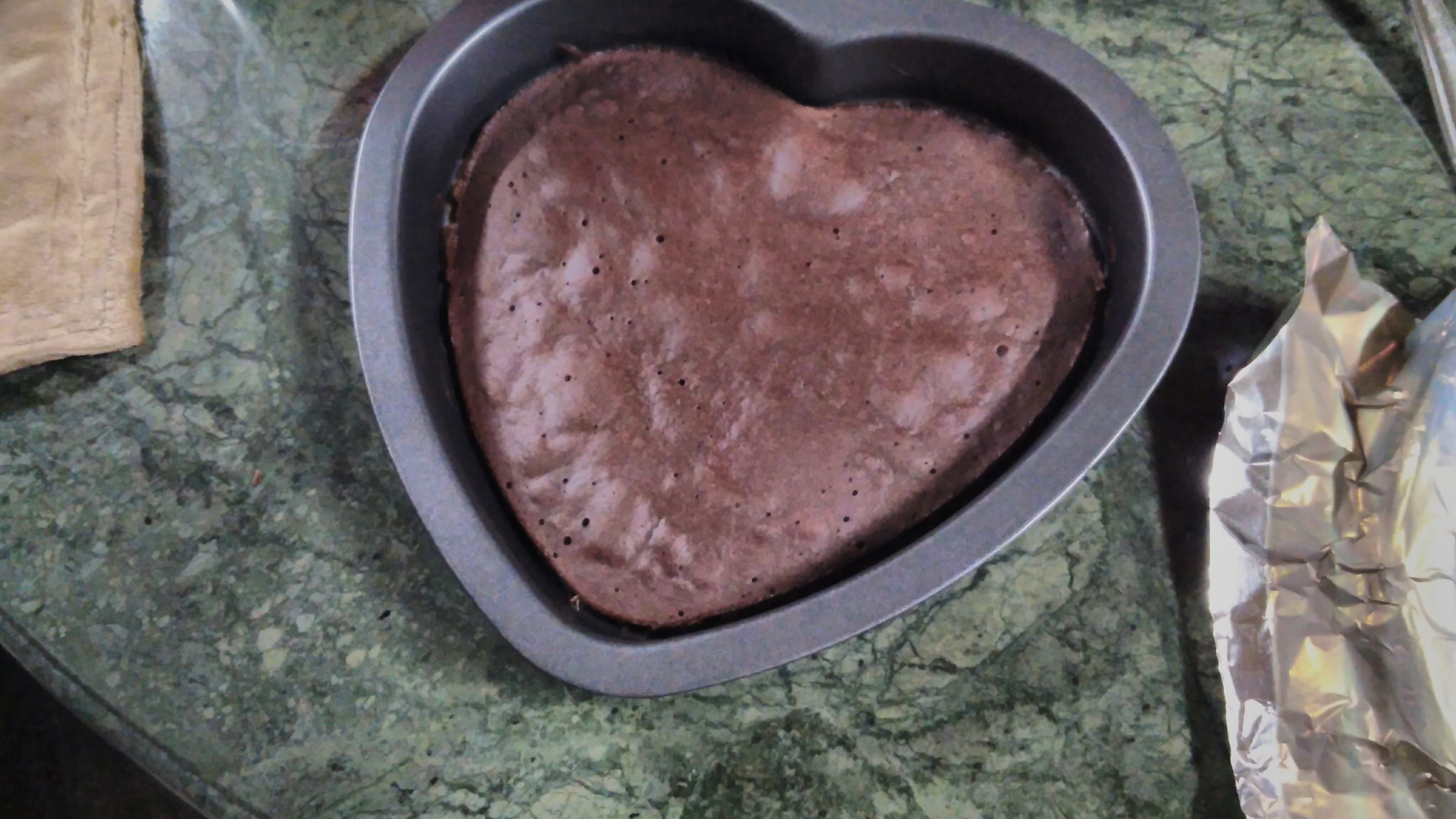 Hopefully, you've achieved the ideal height before your supply runs out. Pat yourself in the back because your base is done! Now, enjoy the discarded cake before you move on to the panna cotta.
To start off, pour 1 cup evaporated milk into a small bowl, then sprinkle 20g of gelatin powder over the top. I chose to use evaporated milk instead of whole milk or heavy cream because... I can.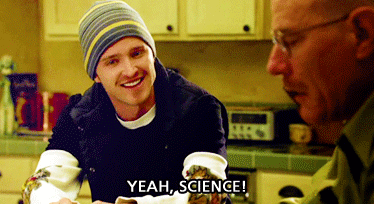 It should cover the milk. Let it soften for 5 minutes, then stir until the gelatin is dissolved. You can listen to @verbal-d's latest sick beat while you're stirring, to get into the mood.
In a pan, mix the remaining milk with the sugar and honey. You can use granulated sugar if you don't want the panna cotta to have a brownish hue. If you don't mind the color, I prefer using brown sugar because of the health benefits and the taste. Bring to a simmer over medium-heat. Remember to never stop stirring so that it won't coagulate or congeal.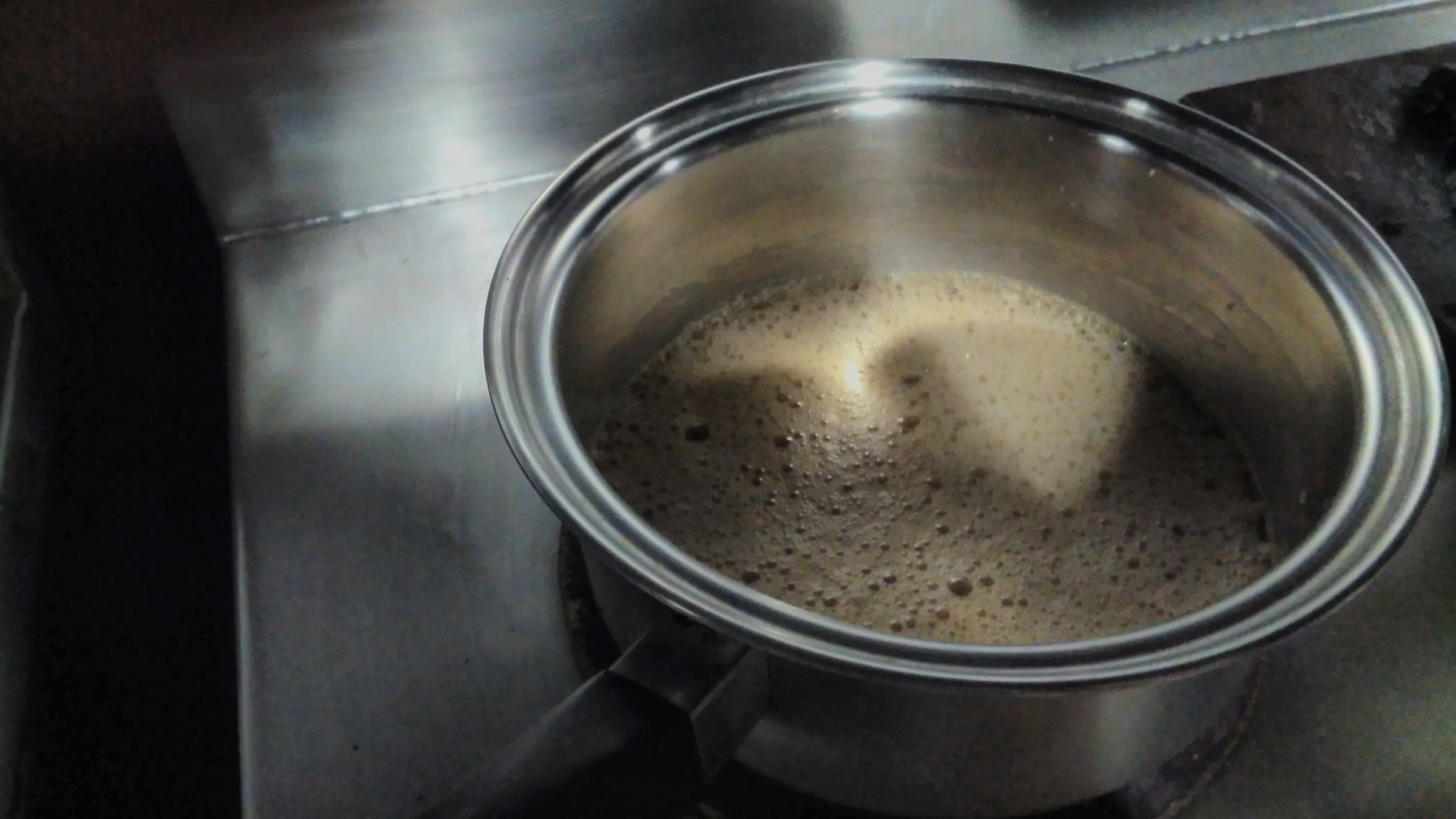 Once it's all mixed together, remove the pan from the heat and stir in the gelatin mixture.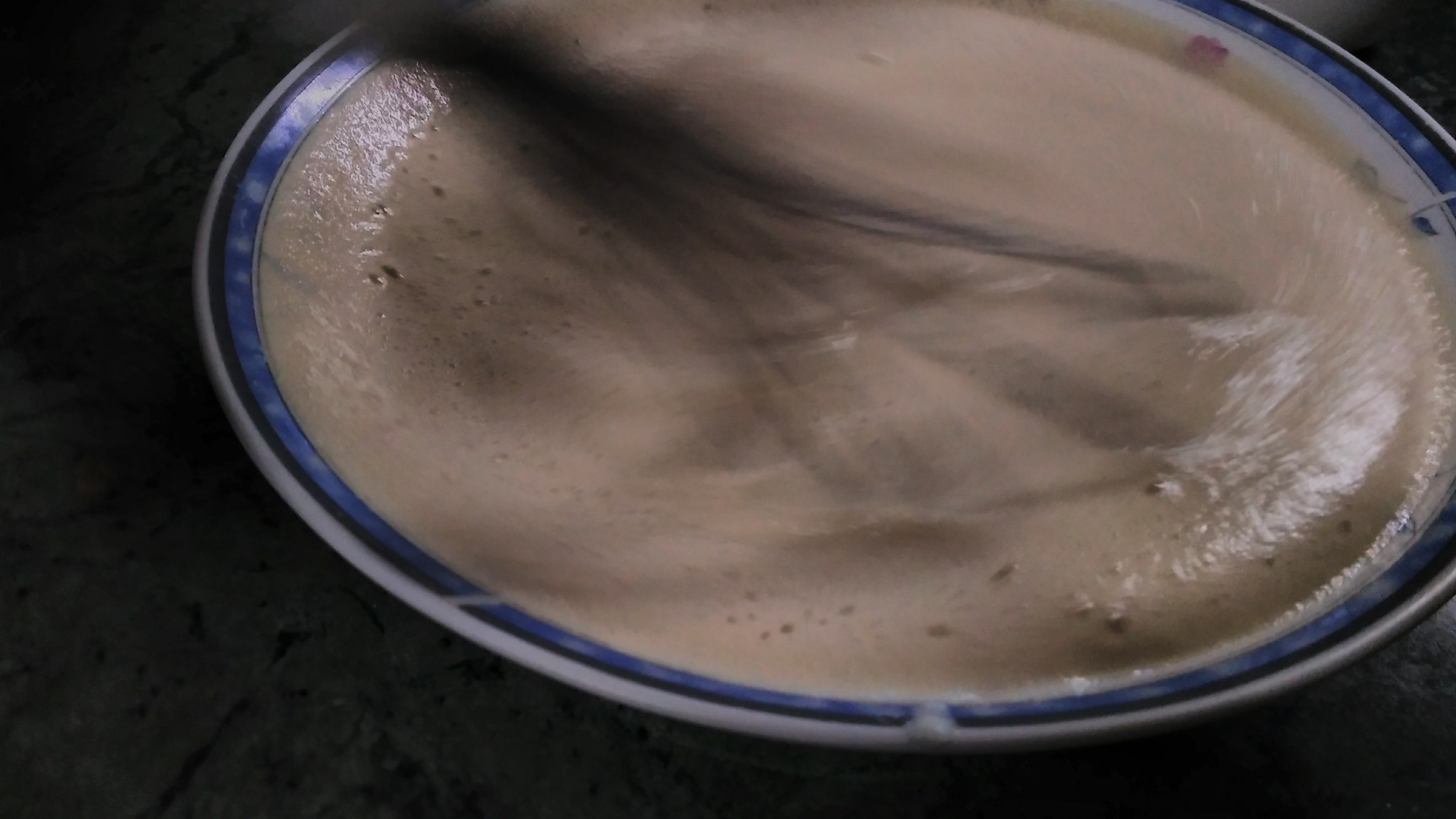 Transfer to a bowl, and fold in the yogurt and vanilla extract. You can use greek yogurt as a substitute. My lack of resources have led me to use these ingredients. I just tried to make do with everything at my disposal.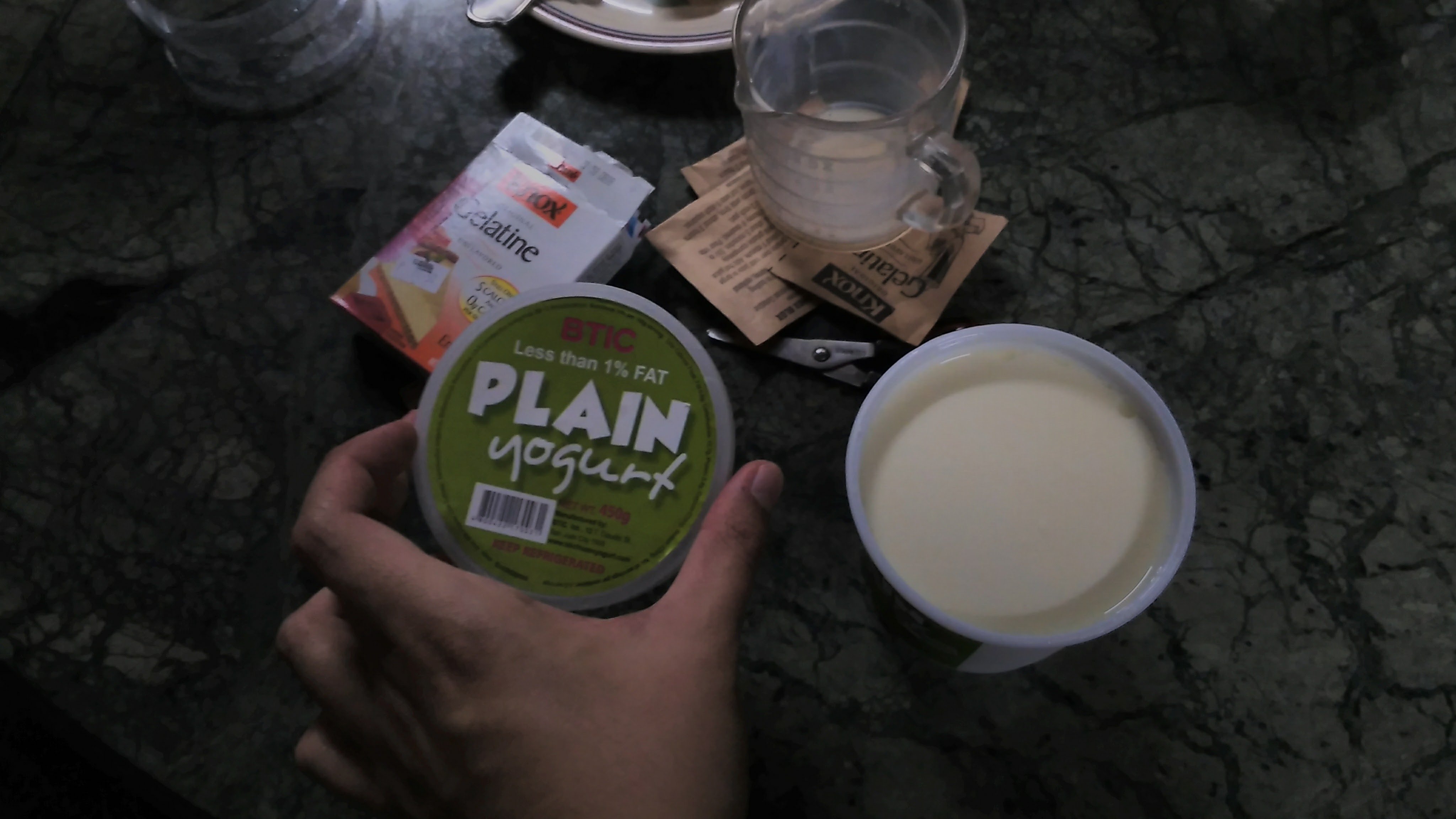 If you're not into that yogurt-y sour taste, you can decrease the yogurt to one cup, and add vanilla extract based on your taste.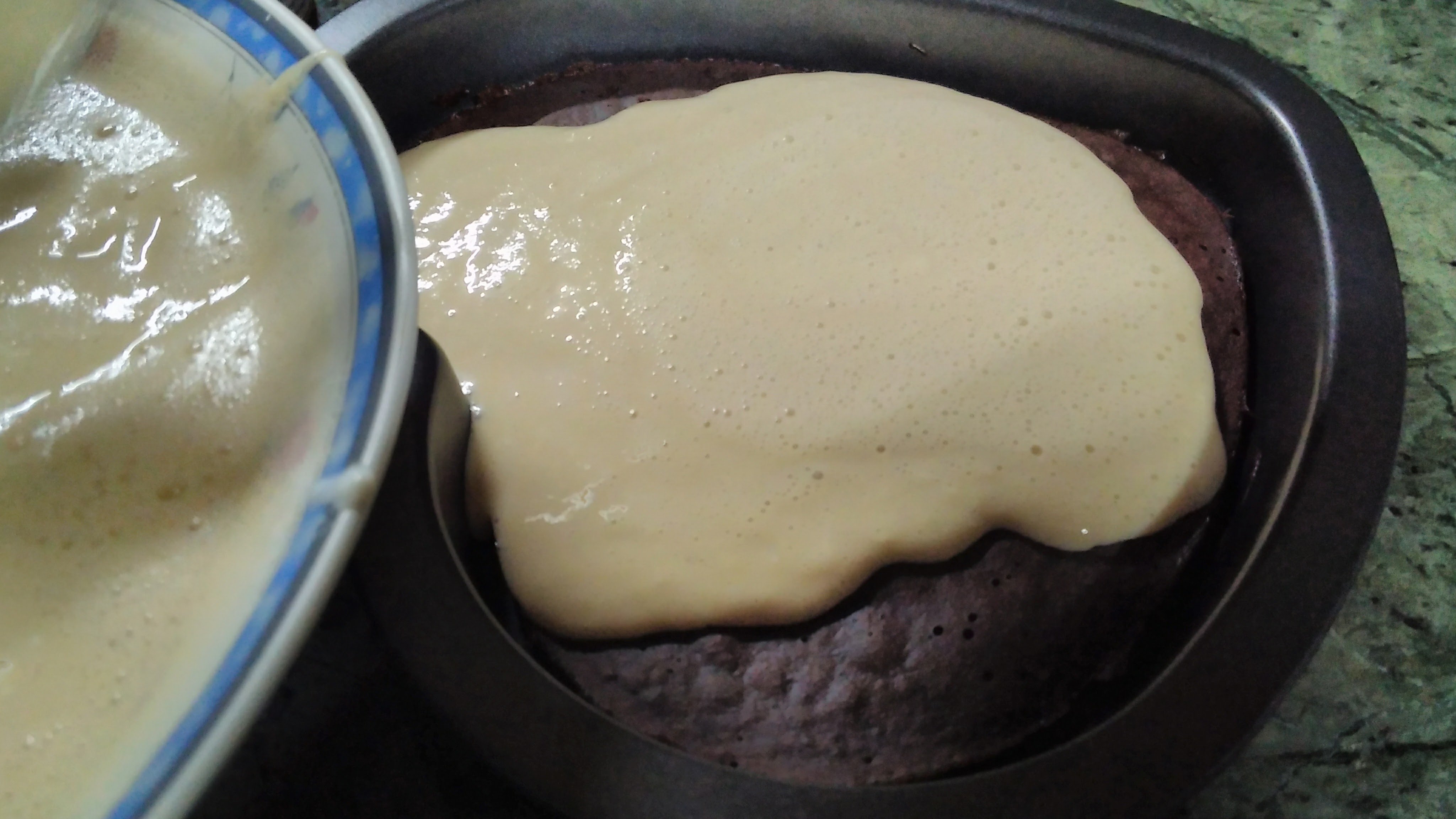 Once you're done, pour the mixture into the mold, on top of the cake base. Now, that I think about it, if you just want panna cotta, you can consider the cake base as optional.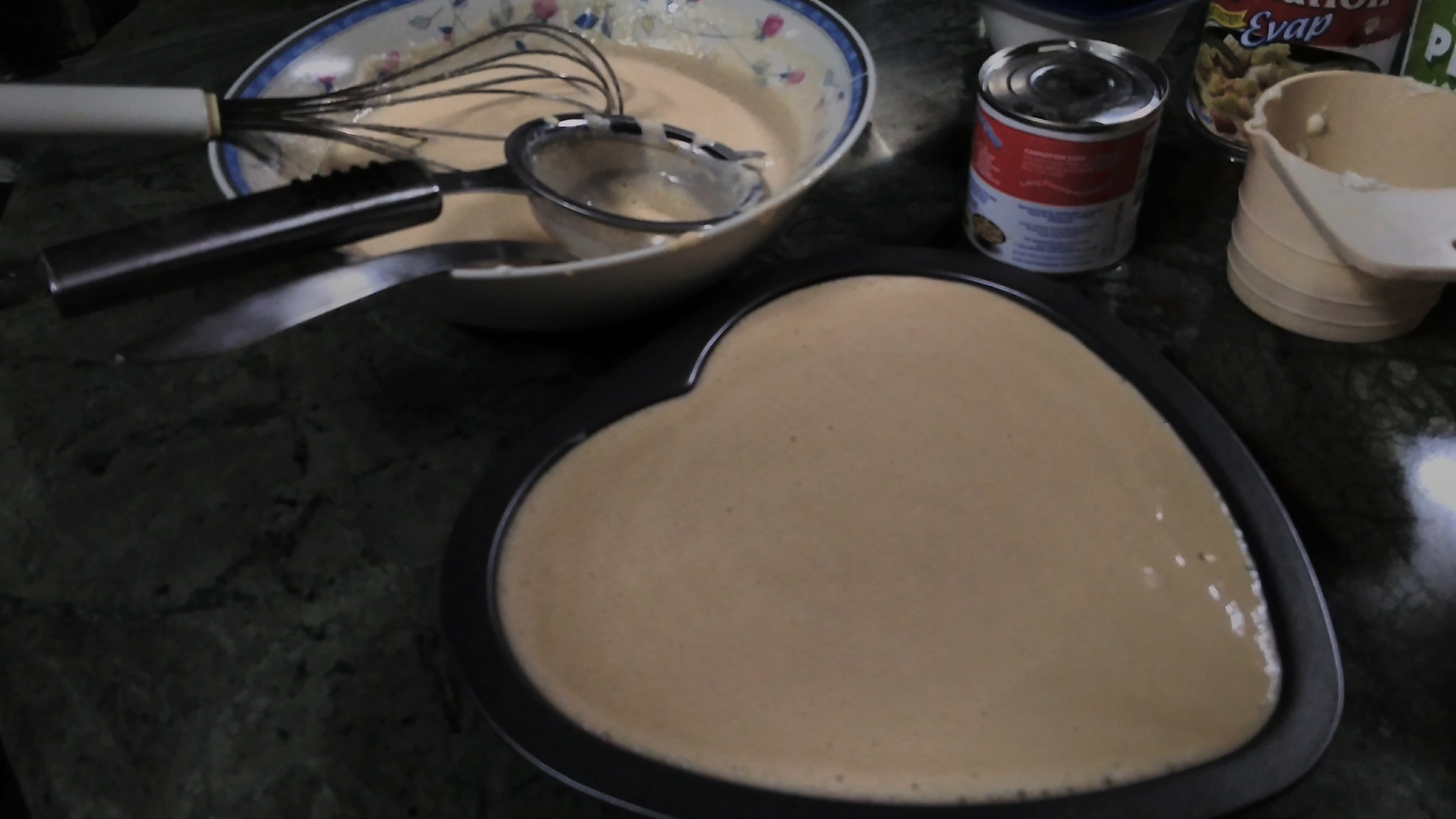 Now, you're ready to add in the final, secret, ingredient to complete the dish ... Sprinkle in some love, and you're good to go! Refrigerate it for at least three hours, and it's already good enough to eat. But, for those picky eaters, here's a Very Berry Sauce recipe for ya!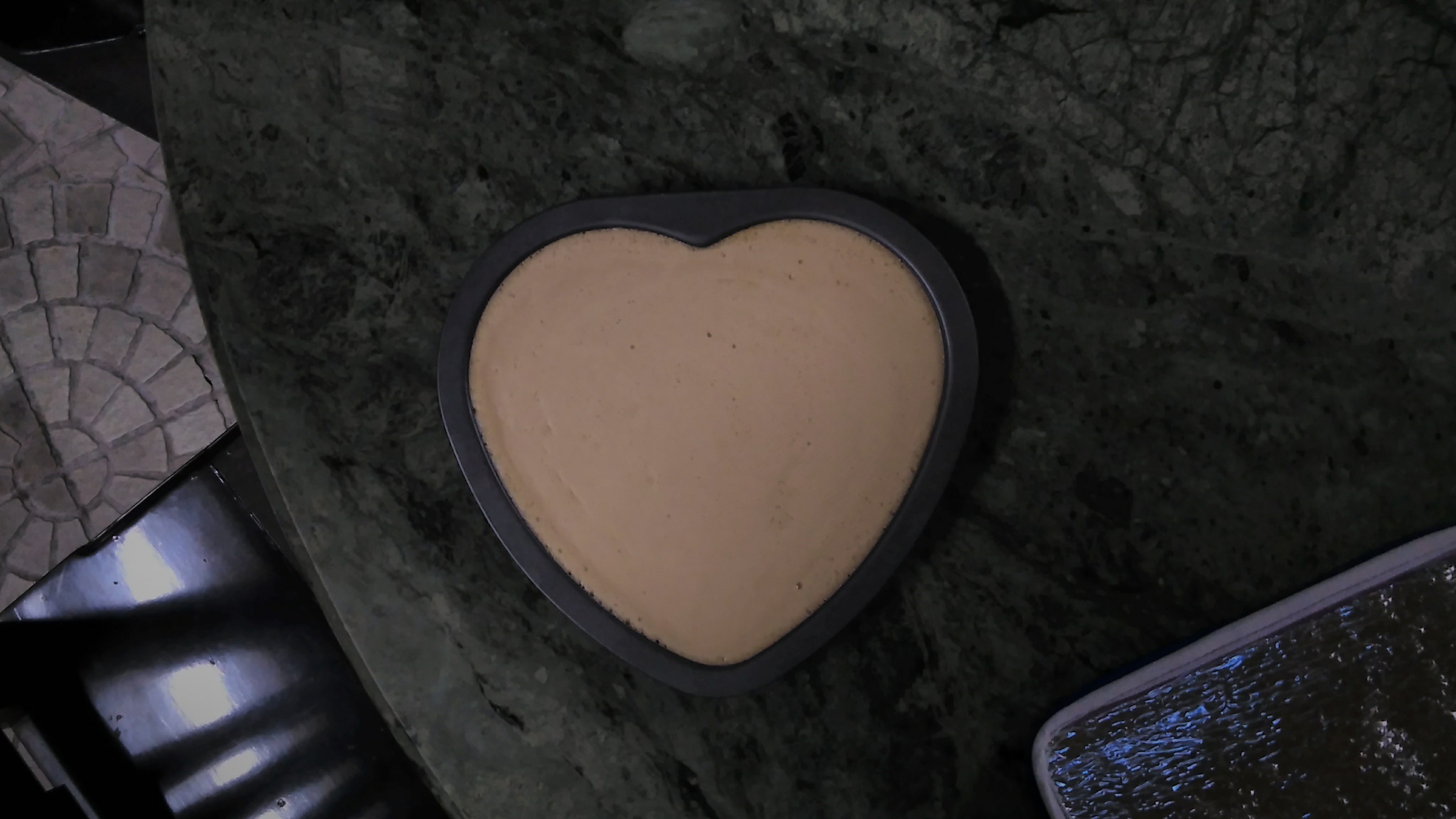 I don't have the luxury of berries in a backyard garden or even its canned cousins, but I do have access to berry juice. Ugh. Time to get creative!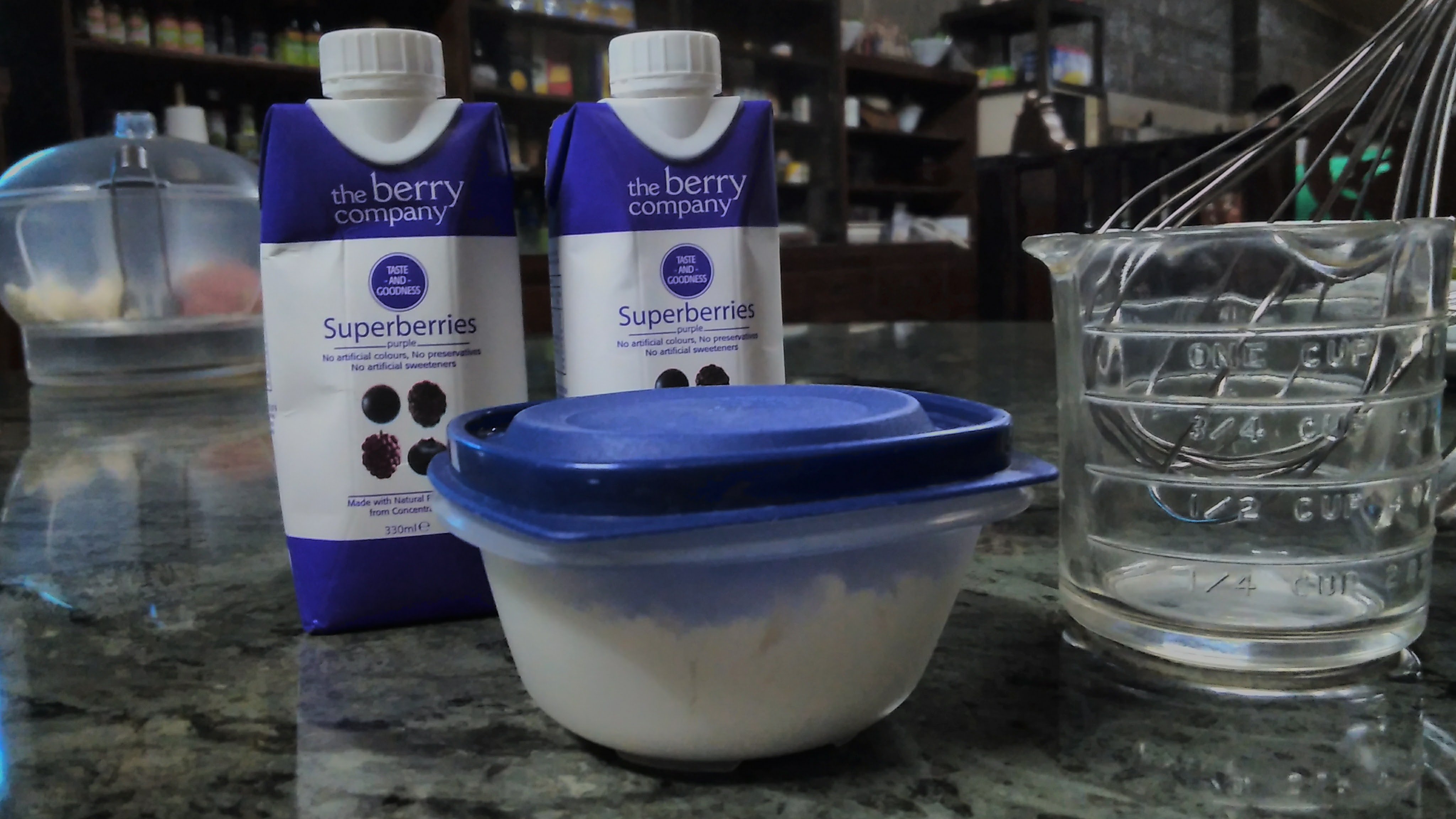 Whip the berry juice and cornstarch together in a sauce pan, and cook on medium heat until the sauce reaches a boil. Initially, I wanted to use raspberries, but I had trouble finding one, so I settled for super berries. Would've been much cooler if the sauce was red to have that heart color sheesh. Be careful not to create oobleck. Although, is it such a bad thing if you come up with that?
Simmer for 5 minutes on low heat, then remove it. Add in vanilla extract or honey to enhance the flavor.
Pour it over the panna cotta once you're ready to serve, and thank me later. My only wish is that this dish would result to you making sweet sweet love with your significant other right after.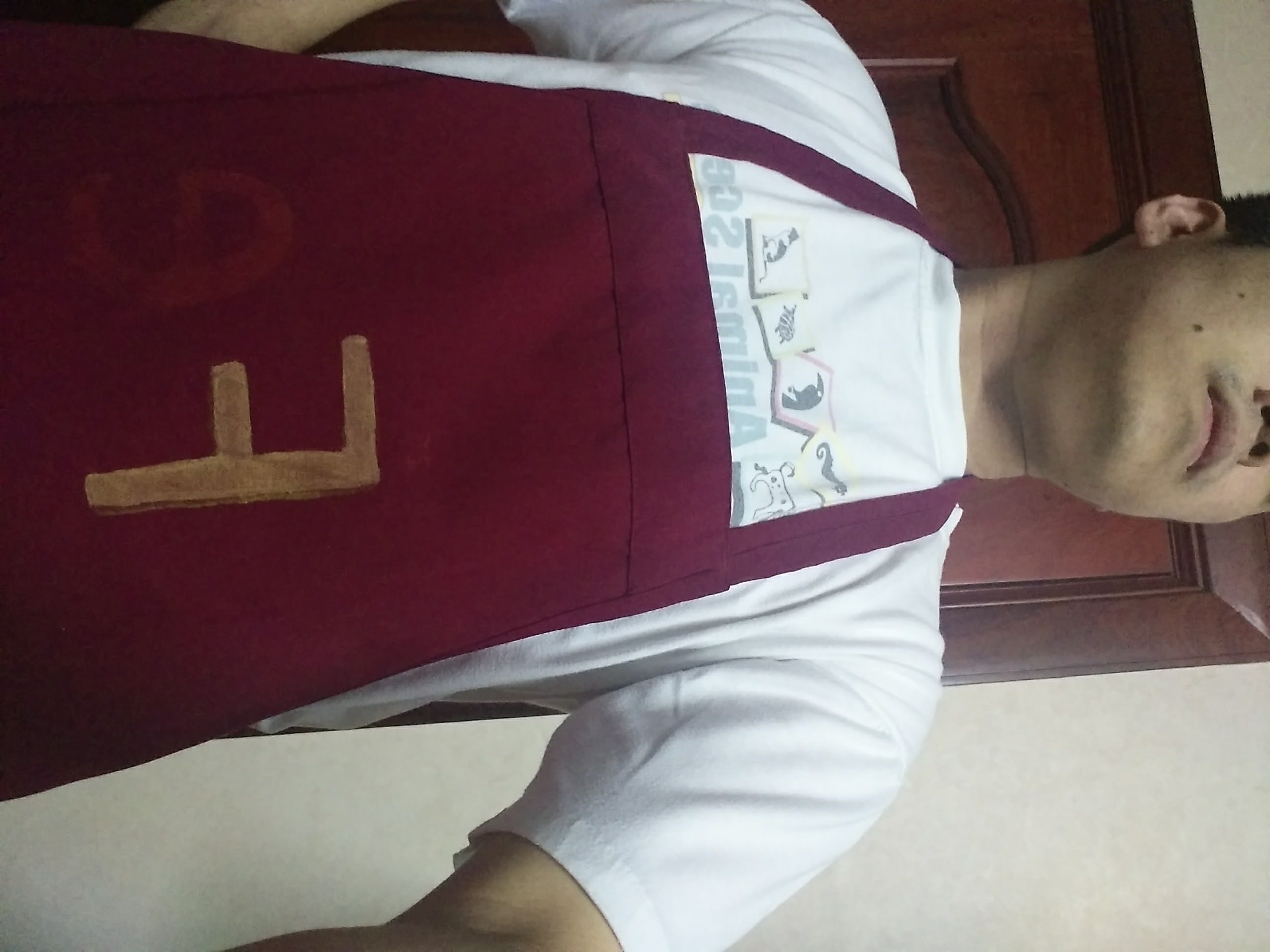 Iron (Fe) Chef, at your service (Please excuse the faded insignia)
Results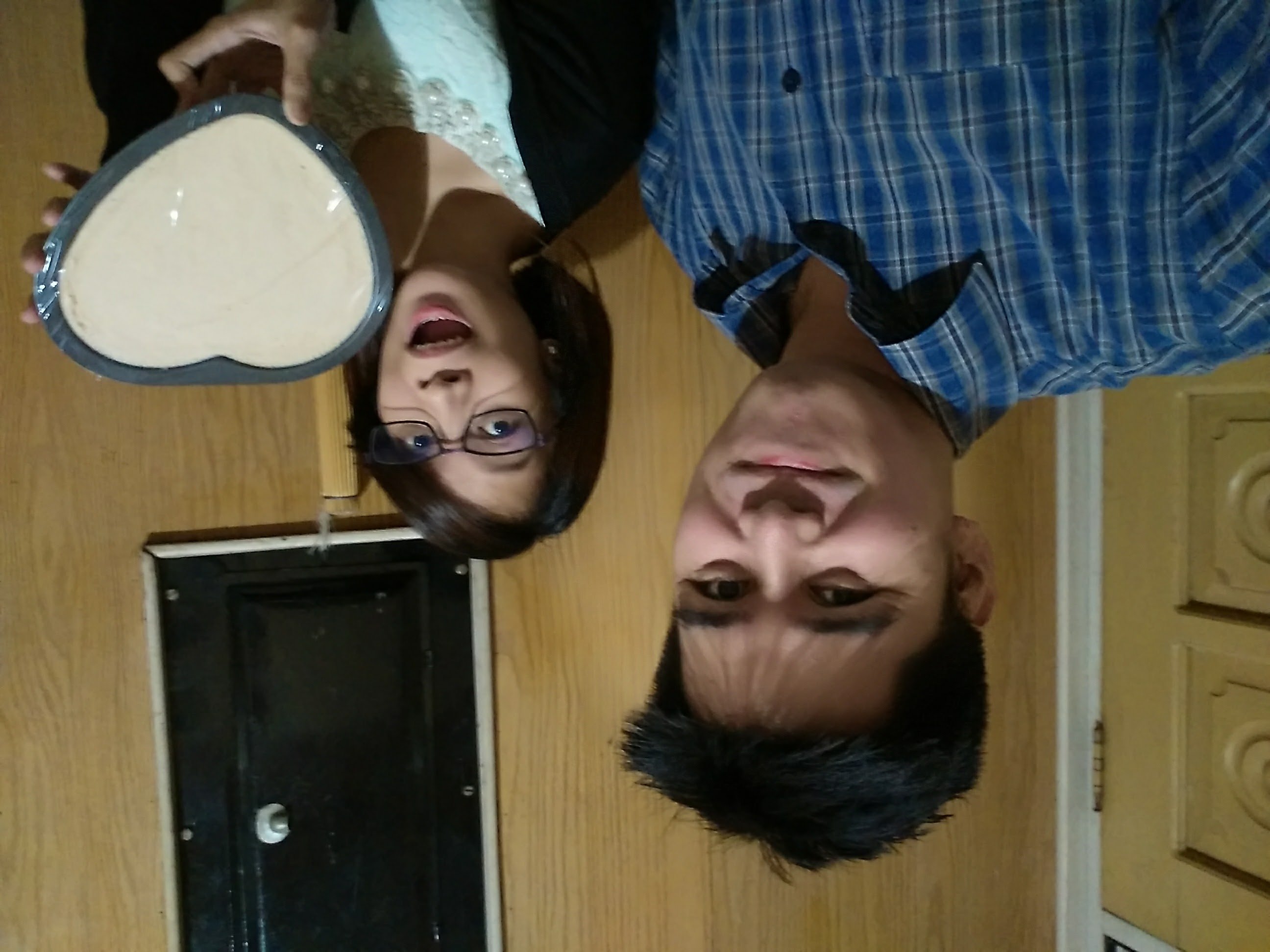 As for me, @randomli was successfully surprised and seemed like she enjoyed the dessert. She's the pastry/dessert chef of our duo and a very picky eater, so having her seal of approval is recognition enough. And yes, I did... get a high five for all my effort.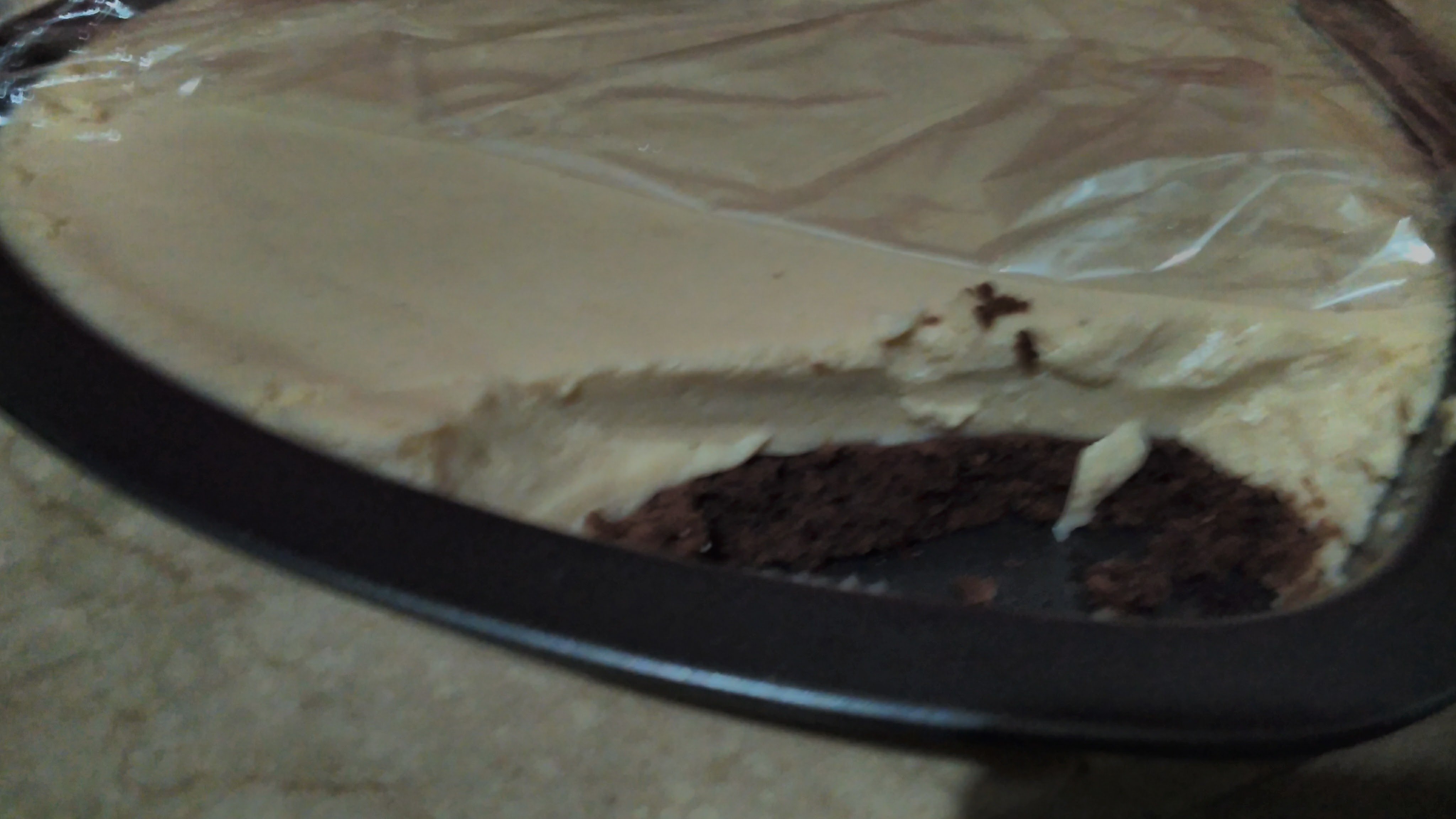 Yin and Yang!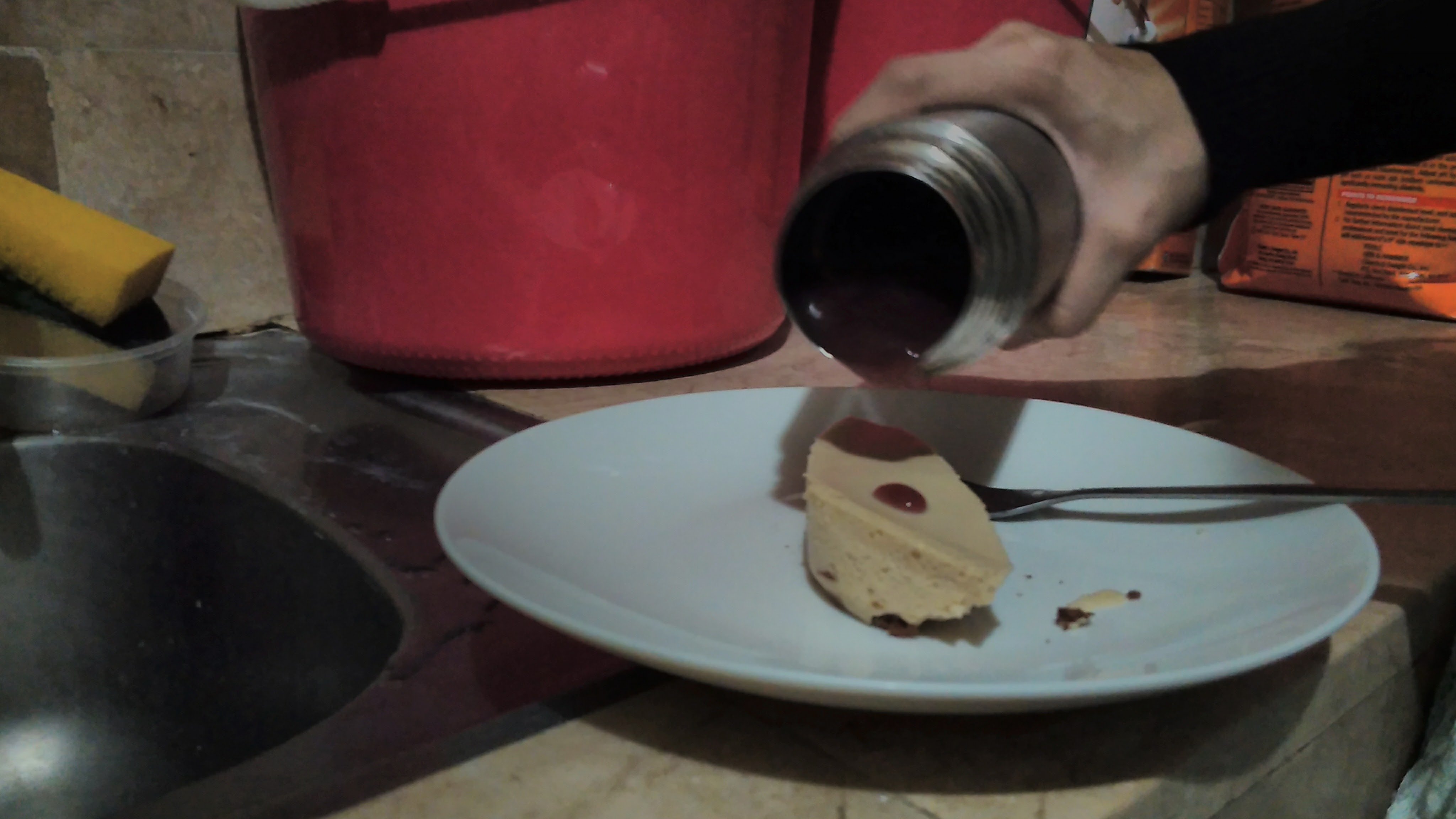 Sauce in every bite! (Because it'll overflow if put directly on the panna cotta)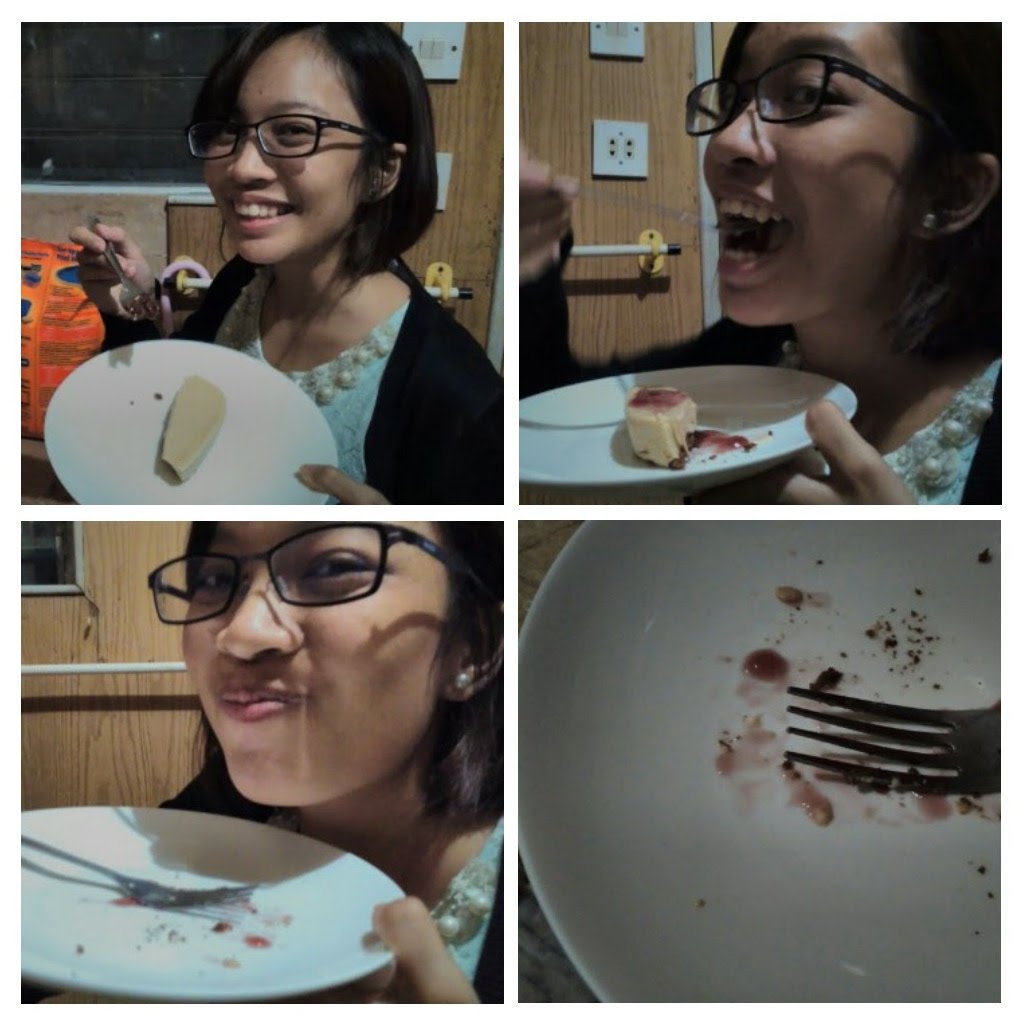 Before and After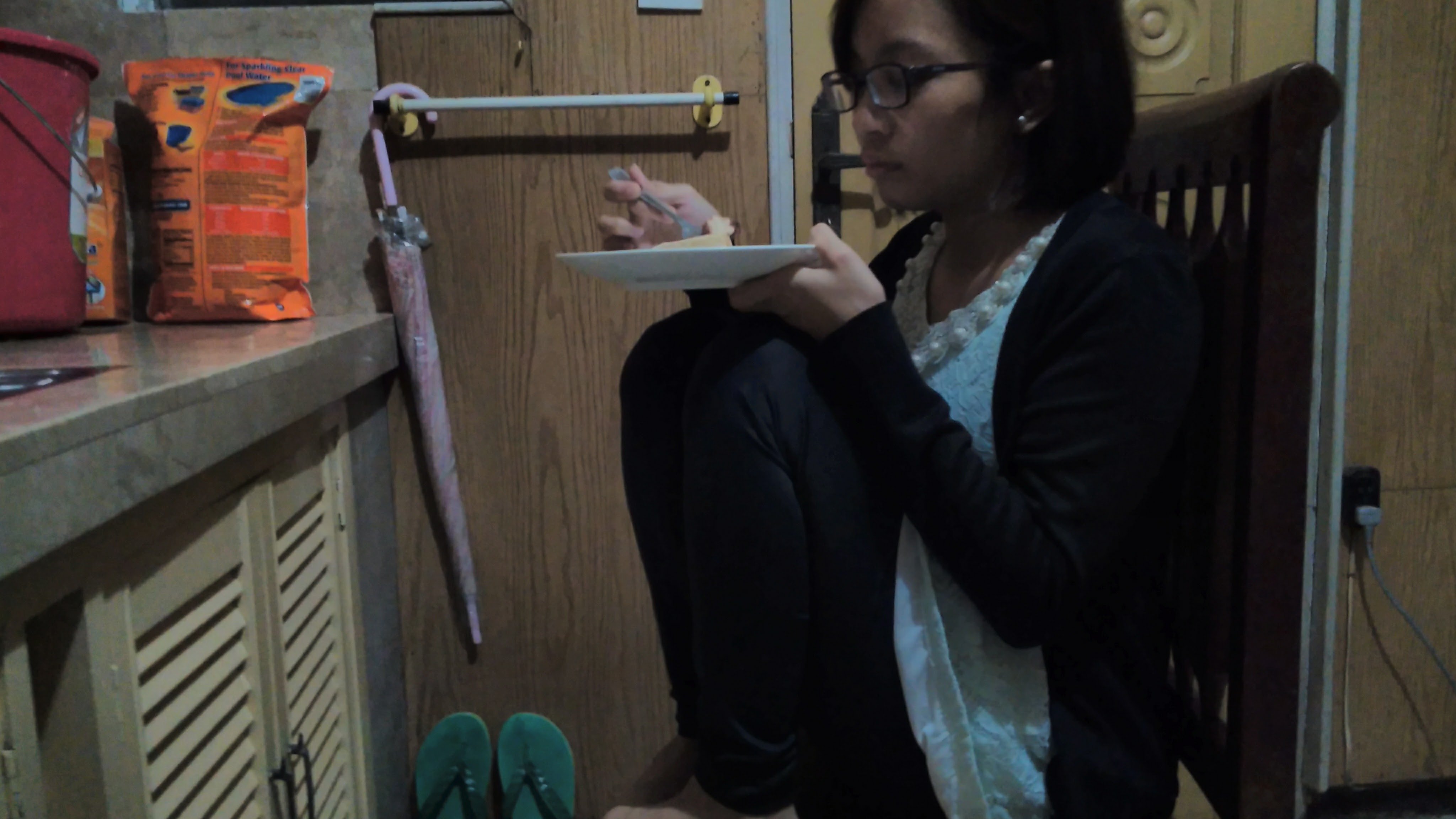 Deep in contemplation
I hope you don't chastise the pictures and the instructions. This was meant to purely have fun, and not be taken too seriously like the other eyegasmic food porn posts here on Steemit. I do cook, but I'm not a huge dessert guy. Shoutout to @meesterboom for inspiring me to create a food post like this!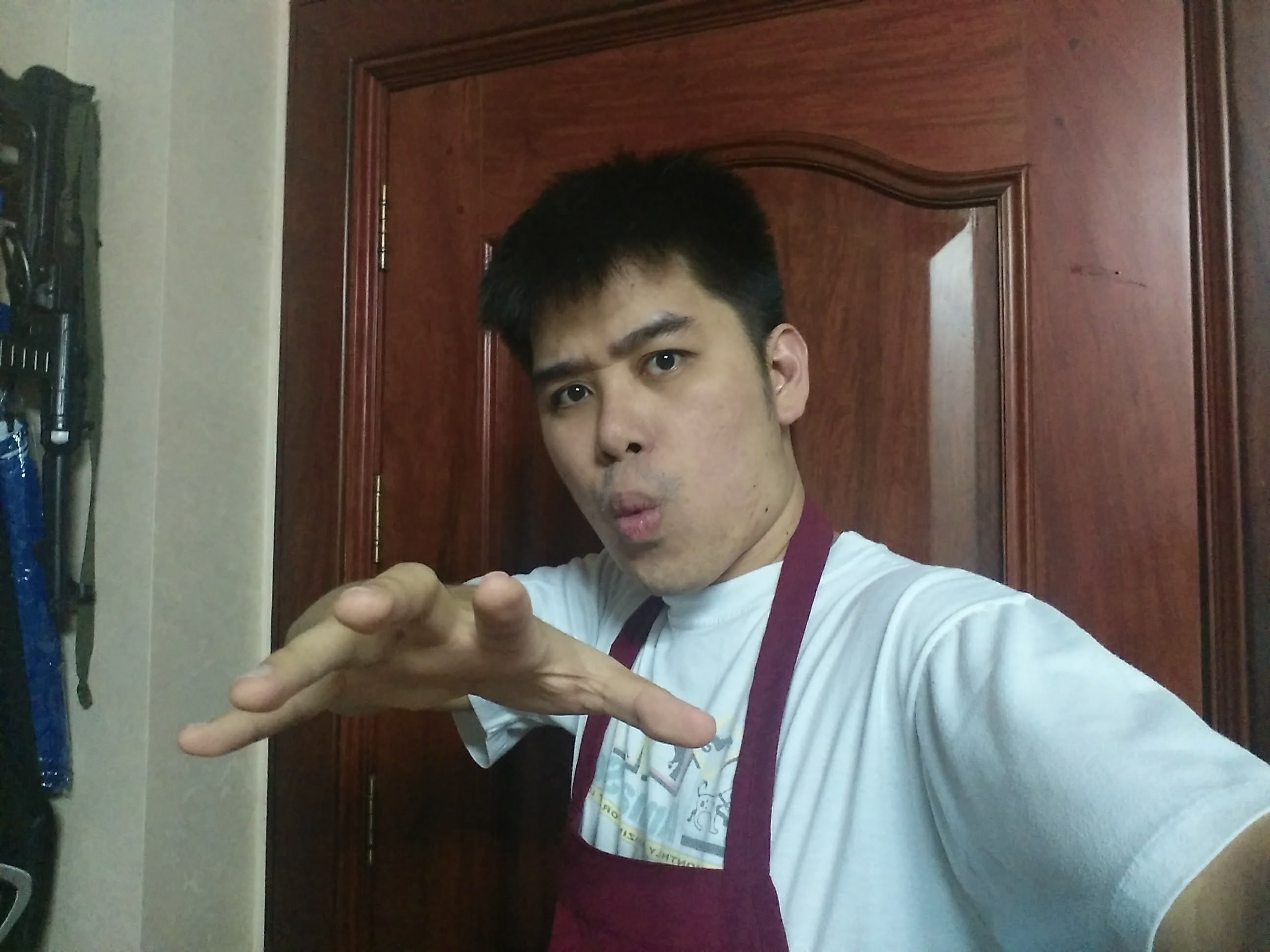 Now it's time to drop the whisk